Affordable Techwear Brands You Should Keep an Eye On
When you don't want to pay the price for brands like ACRONYM, Stone Island Shadow Project etc.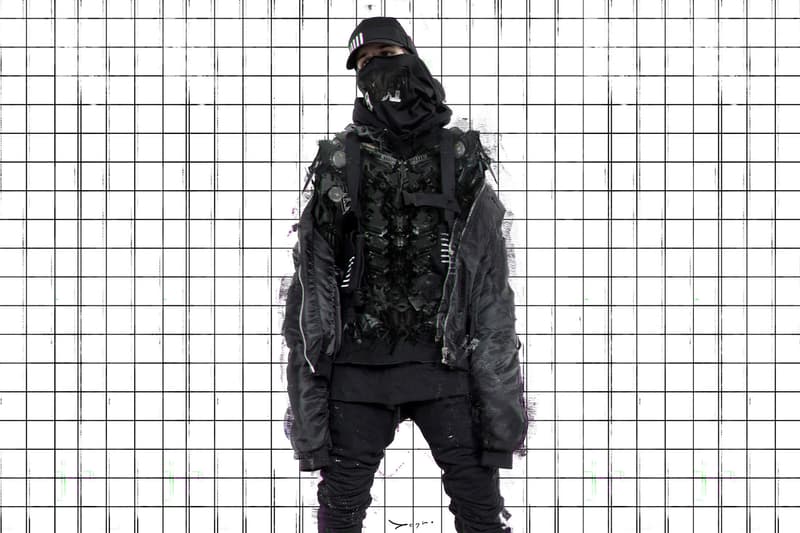 Over the years, fashion and streetwear heads have grown to admire the bold aesthetic associated with the forward-focused functional garments of techwear. Labels like ACRONYM, Nike ACG and Stone Island have helped flesh out the genre and have become the "it" labels when it comes to techwear. Though the futuristic flair of these established brands can be intimidating to those looking to buy into the "techwear subculture." As the textiles, built-in technology and advanced construction of garments more often than not place them at a higher price point, lesser known labels offering the same futuristic flair at a more affordable price are showing up to challenge the established imprints in this sector. We look to highlight these labels, uncovering some affordable techwear brands to look out for.
CLOUDBURST
Enigmatic label CLOUDBURST is an emerging label that looks to establish the fashion genre as a lifestyle. Promoting the idea of TECH.LOSOPHY, the label's garment releases offer a wide array of functional details that exist to aid the wearer in everyday life. Additionally, each and every CLOUDBURST garment is constructed of high-tech textiles that provide an advanced level of comfort that allows garments to be worn every day.
Facebook: CLOUDBURST
Instagram: @cloudburstwear
Twitter: @cloudburst_wear
Shop Here
Riot Division
Video via Riot Division
Ukraine-based Riot Division is an up and coming label that focusses on military-driven functional designs for the urban landscape. Referring to its wares as "functional uniforms for rebels of the modern metropolis," the label offers garments that transform to meet the wearer's needs. An improved jacket-anorak-bag, bilateral down-jacket, and cargo pants constructed of high-tech textiles are just some of the pieces that express the label's advanced construction.
Facebook: Riot Division
Instagram: @iamriotdivision
Shop Here
0608WEAR
Offering a more tactical take on techwear, South Korean label 0608WEAR built its latest collection around tactical vests and convertible MOLLE bags. The vests and other tactical offerings are designed to be used in conjunction with the convertible bags, utilizing the MOLLE webbing and compartments to create unique wearable carrying options. The expansive carrying options are made to be worn in whatever orientation the wearer desires, making the carrying garments truly customizable.
Facebook: 0608WEAR
Instagram: @0608wear
Shop Here
KRAKATAU
KRAKATAU's take on "urban techwear" is in the details, the label takes familiar designs and utilizes sealed seams, waterproof zippers and reflective accents to elevate garments functionality. A streetwear edge is what sets KRAKATAU apart from other techwear labels, as its garments offer a subdued futuristic aesthetic that effortlessly matches any wardrobe. With simple yet standout collections comprised of pants, T-shirts, longsleeves, jackets and footwear constructed of breathable, waterproof and windproof fabrics, the Saint Petersburg-based label ensures that wearers are ready for whatever the world throws at them.
Facebook: KRAKATAU
Instagram: @krakatauwear
Shop Here
4DIMENSION®
4DIMENSION® is a Taiwan-based techwear label that is known for its assortment of utilitarian bag options. Drawing from military and outdoor equipment designs, the bags from the label all feature functional details and construction. The reflective ripstop fabric with DRW water-repellent finish, tactical ripstop heavy cotton, YKK AquaGuard® waterproof zippers, DURAFLEX buckle clip and FIDLOCK® magnetic buckles allow for easy everyday use. Additionally, 4DIMENSION® offers a range of garment range that looks to bring techwear and street culture together, by utilizing technical fabrics and finishes in the construction of established streetwear silhouettes.
Facebook: 4Dimension
Instagram: @4dimension_official
Shop Here