Chris Hemsworth Plays With Toys in Secret 'Avengers: Infinity War' Rehearsal
Thor's toy was left out of the rehearsal.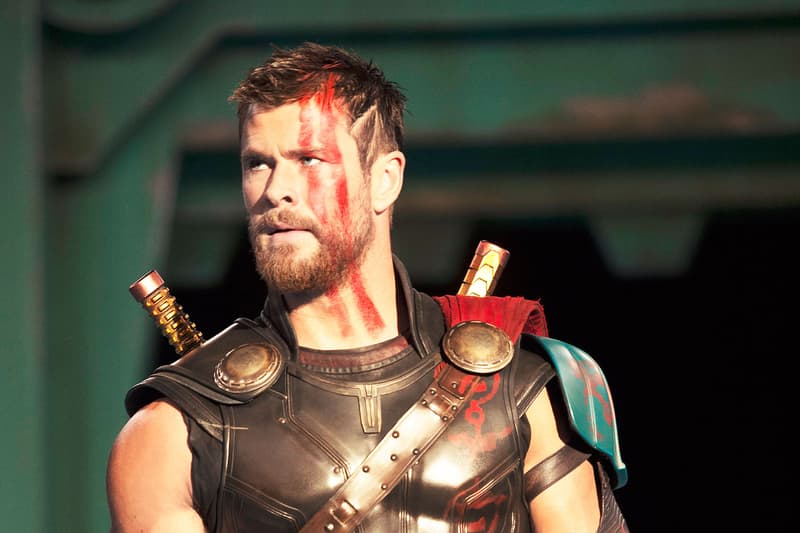 Chris Hemsworth, star of Thor: Ragnarok, is still feeling a bit salty over not being included in the blockbuster hit Captain America: Civil War. Hemsworth took to Facebook to make a new short, "revealing" a secret rehearsal of Avengers: Infinity War, directed by the same team that made Civil War, Joe and Anthony Russo.
The secret rehearsal however is just a bunch of Avengers toys set on a table. In the video, Hemsworth makes fun of Hawkeye's "Berlin techno rave" inspired wardrobe, and knocks a few of the toy heroes off the table with his hammer Mjolnir. He also has a few choice remarks for Iron Man, Captain America, and Spider-Man. But he's still cool with Winter Soldier, Falcon, and "his mate" the Hulk.
The humorous video comes off as a spiritual successor to Ragnarok director Taika Waititi's shorts, which parodied what Thor was up to during Civil War. Their upcoming film Thor: Ragnarok will reveal what both the God of Thunder and the Hulk were actually doing.
Thor: Ragnarok arrives in theaters November 3, 2017,  with Avengers: Infinity War scheduled for a May 4, 2018 release.
Watch the video on Hemsworth's Facebook.