Off-White™'s 2018 Spring/Summer Collection Is a Response to Today's Intense Political Climate
"It is the most important collection I've ever done," Abloh professed.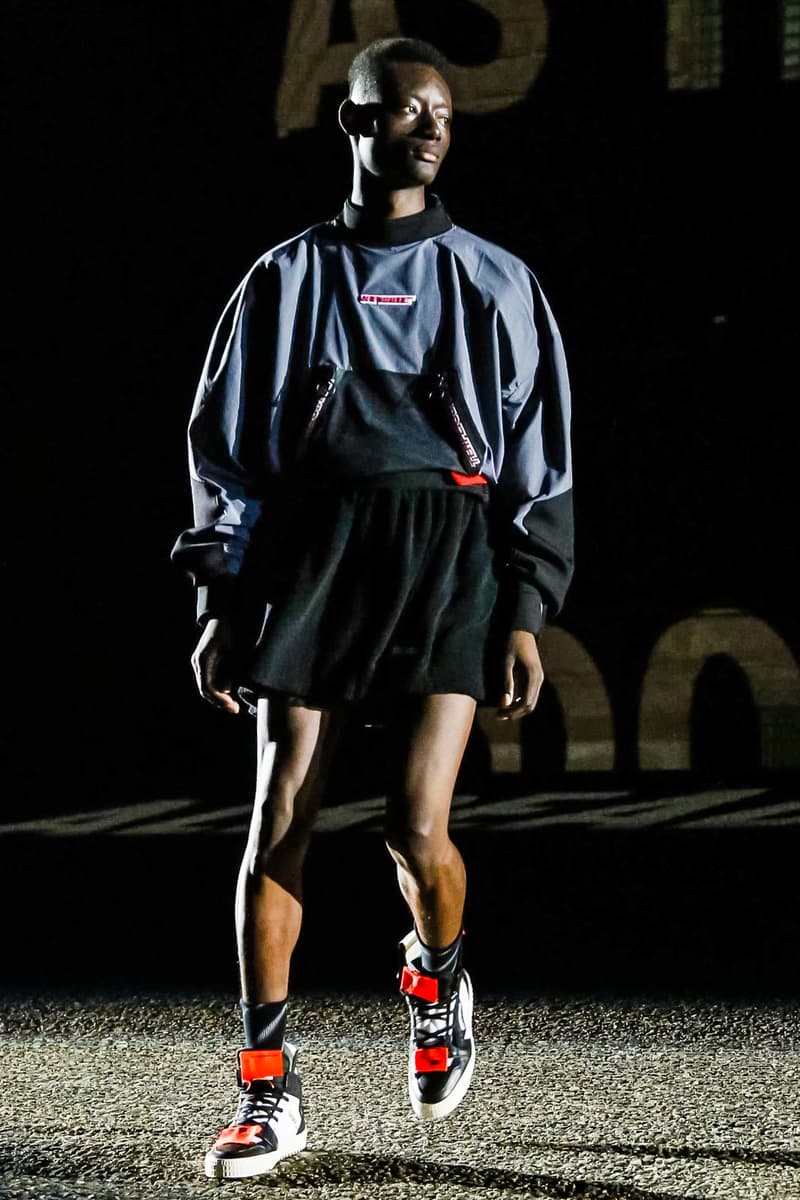 1 of 33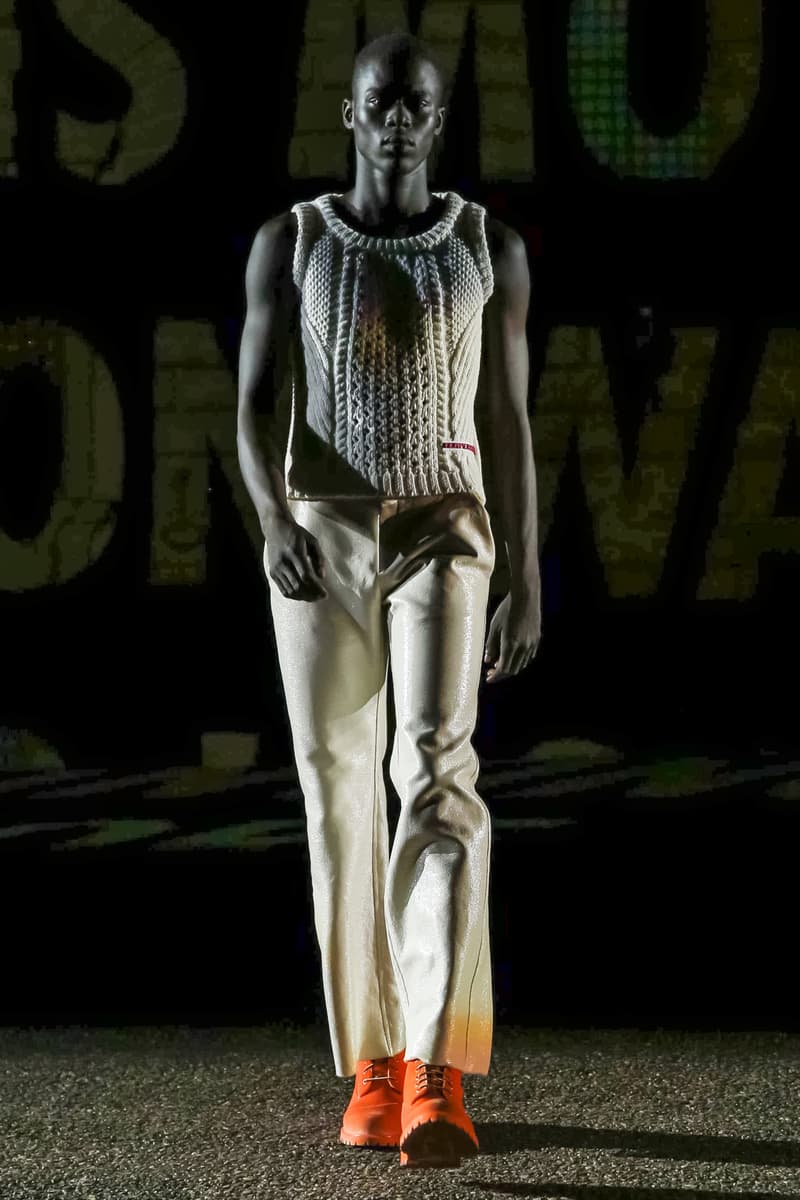 2 of 33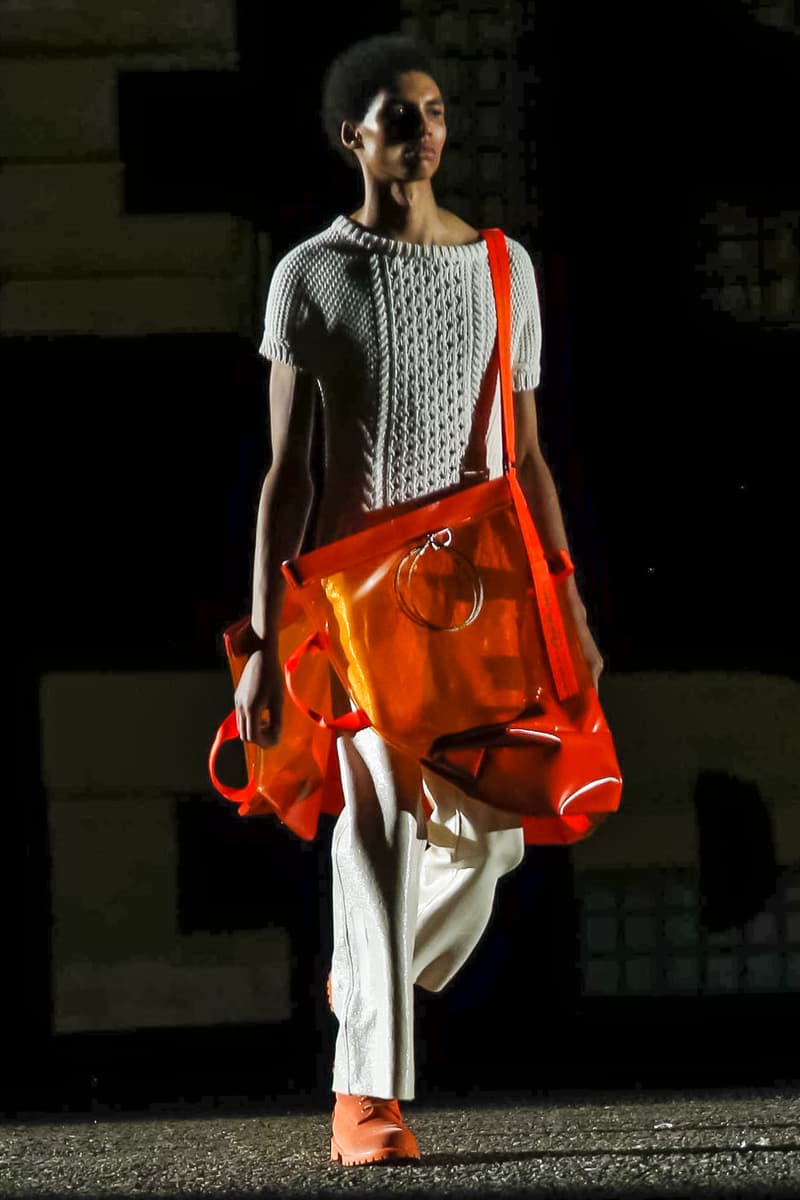 3 of 33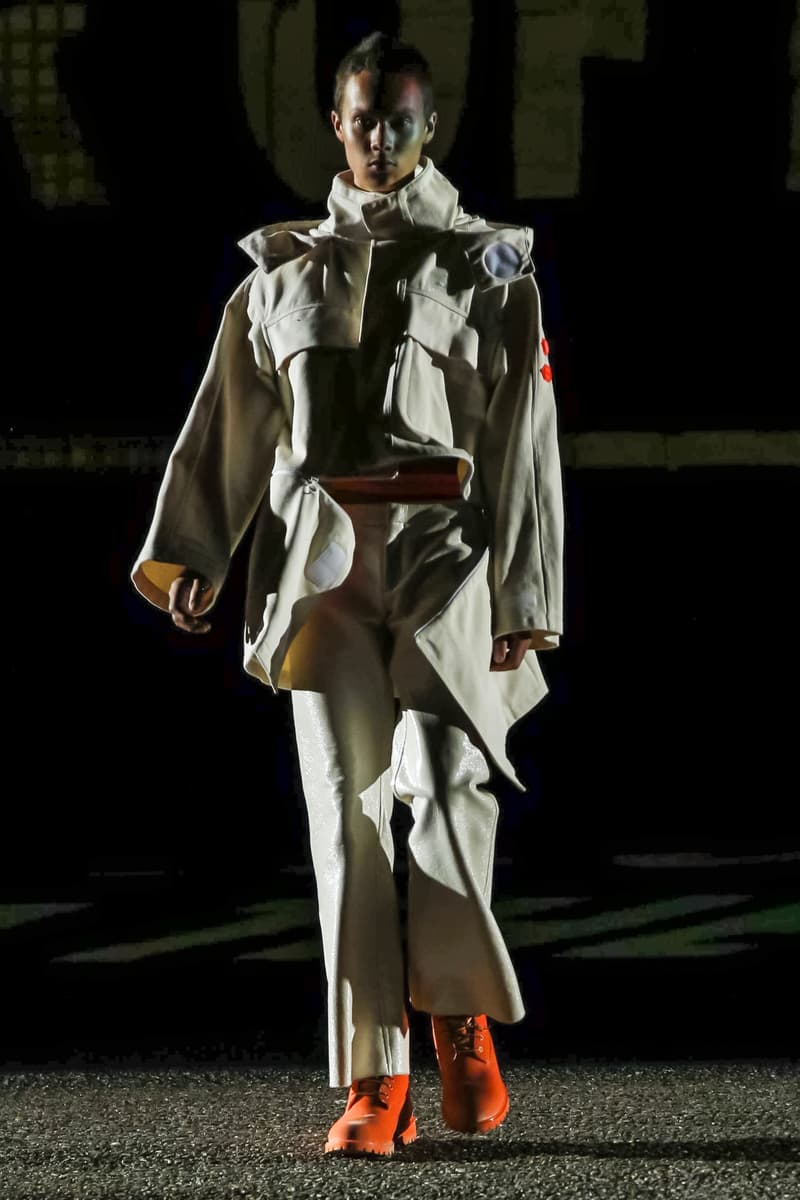 4 of 33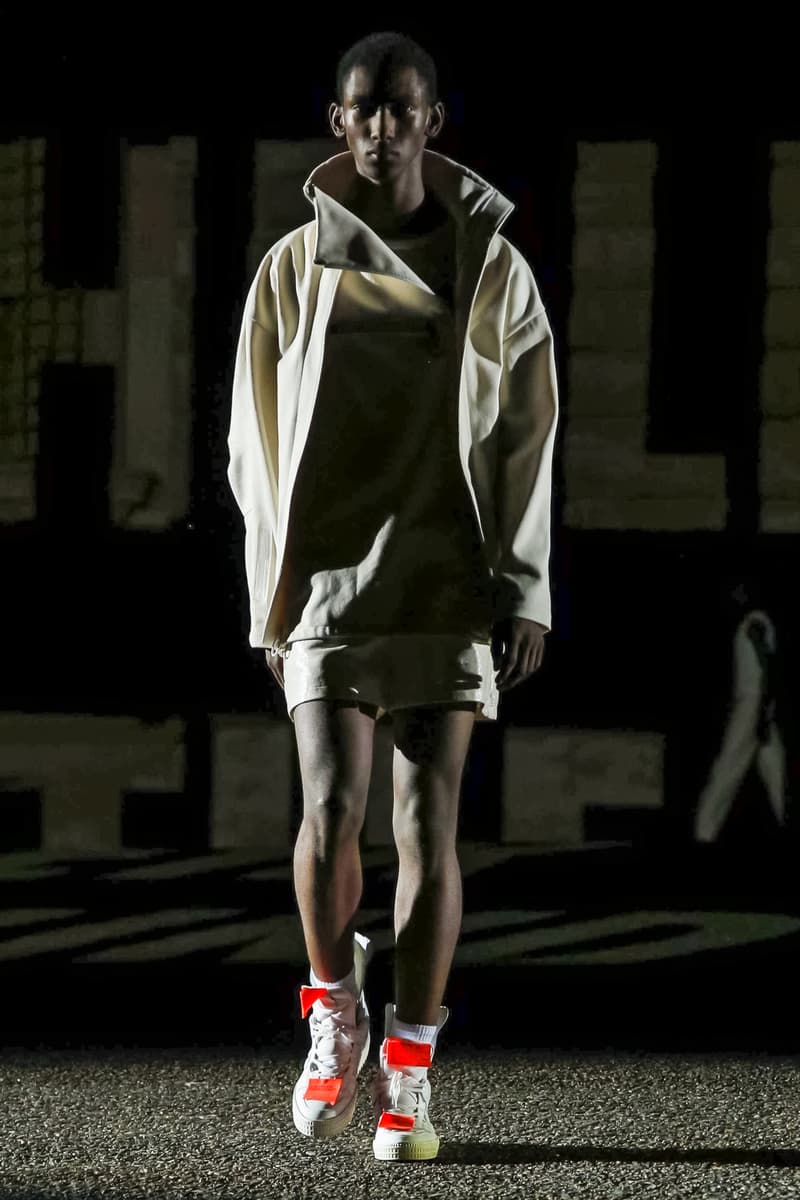 5 of 33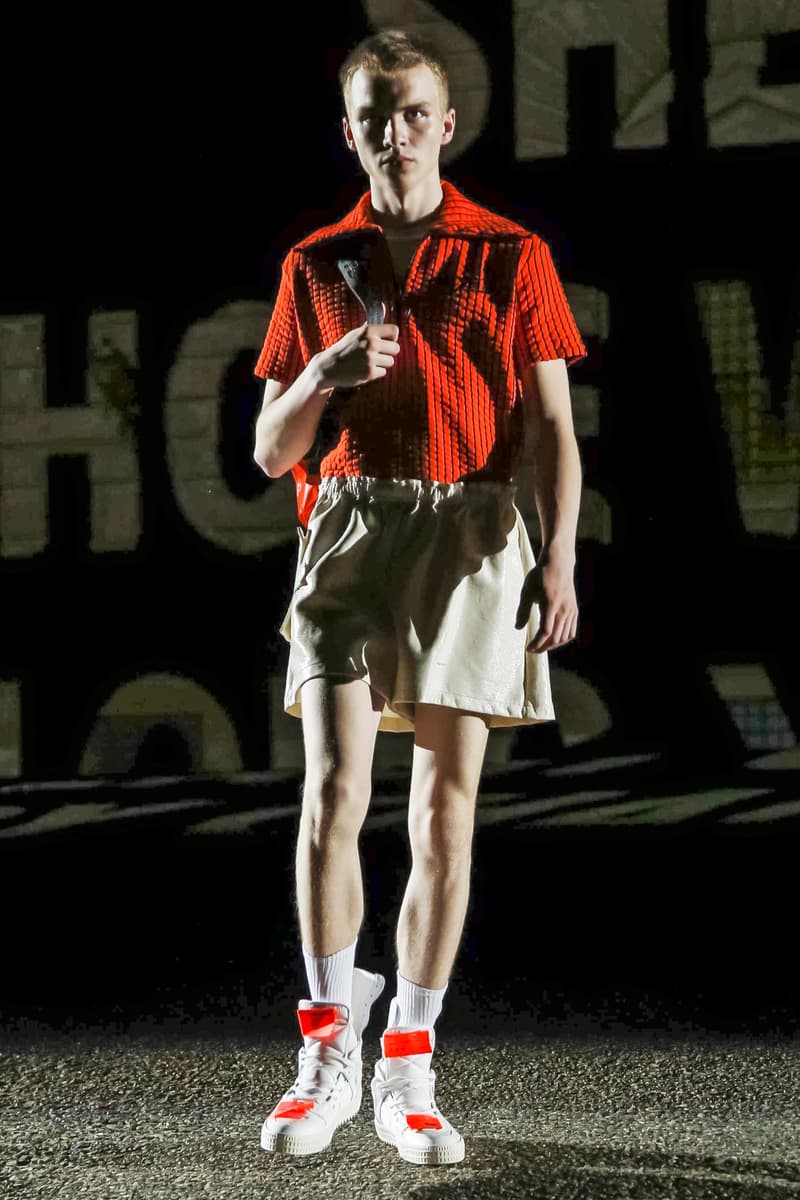 6 of 33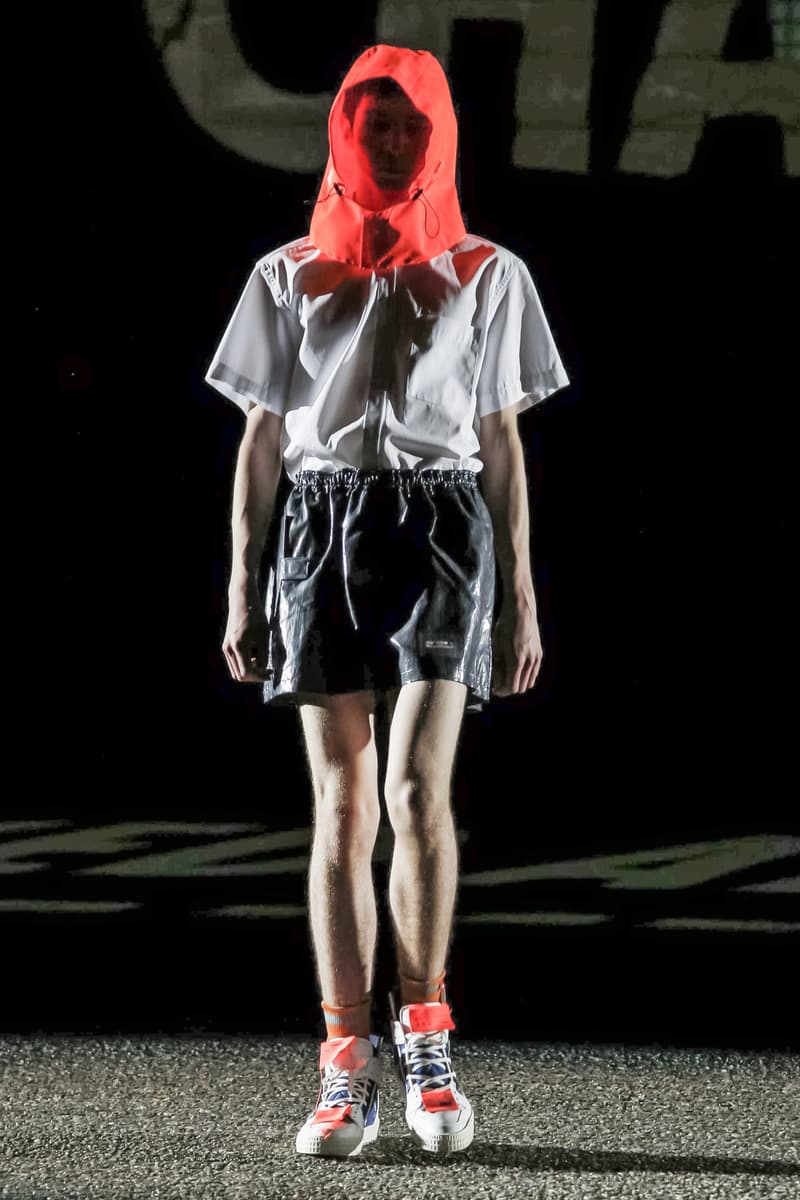 7 of 33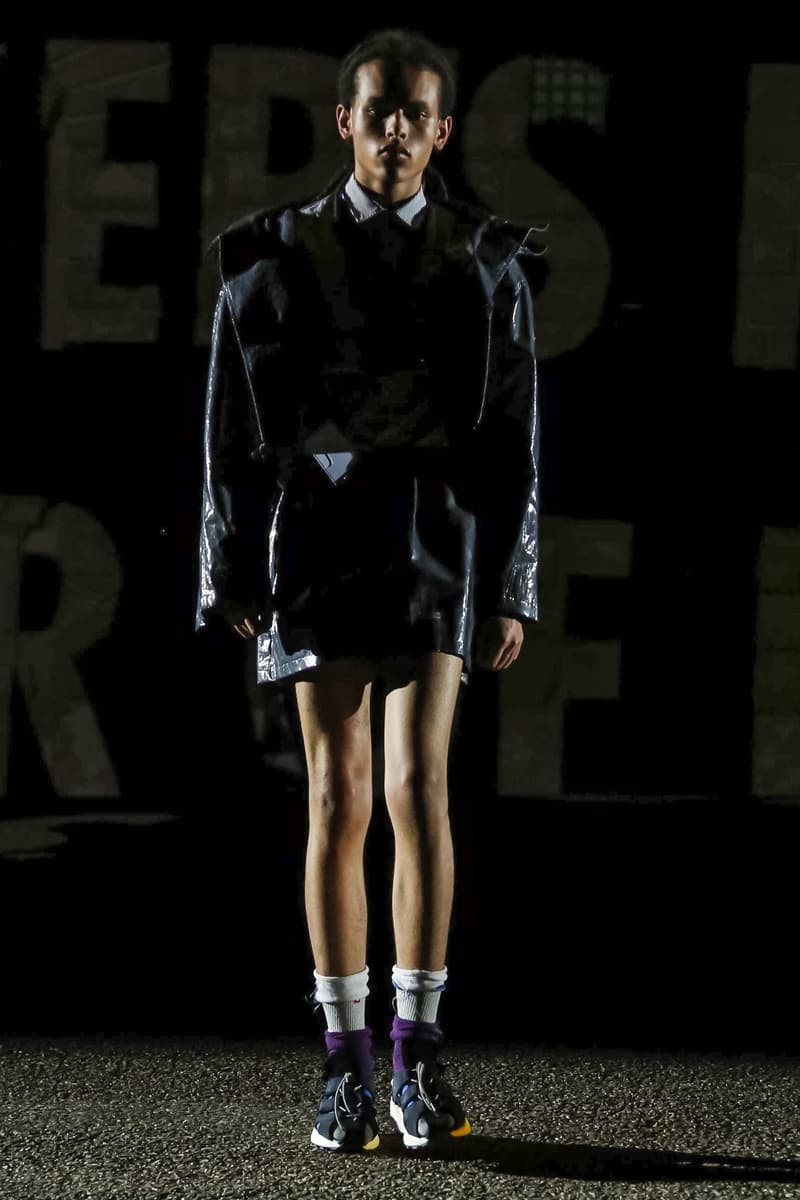 8 of 33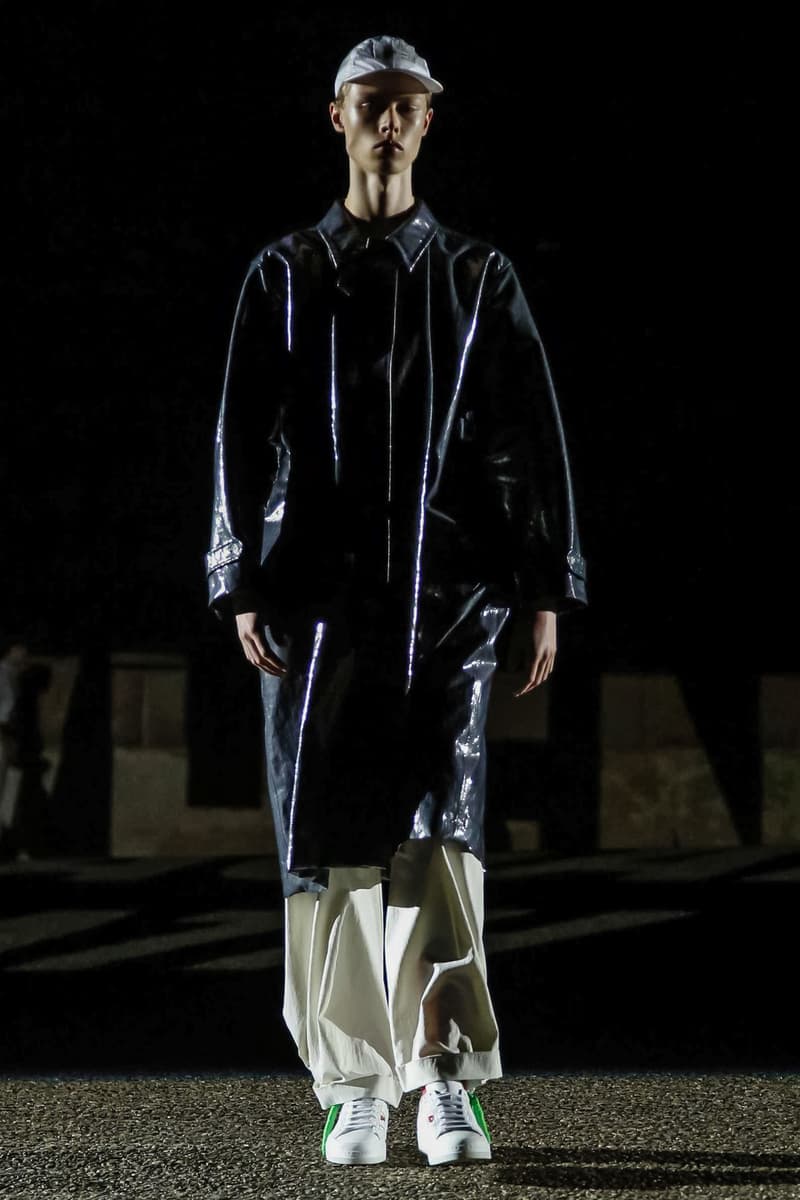 9 of 33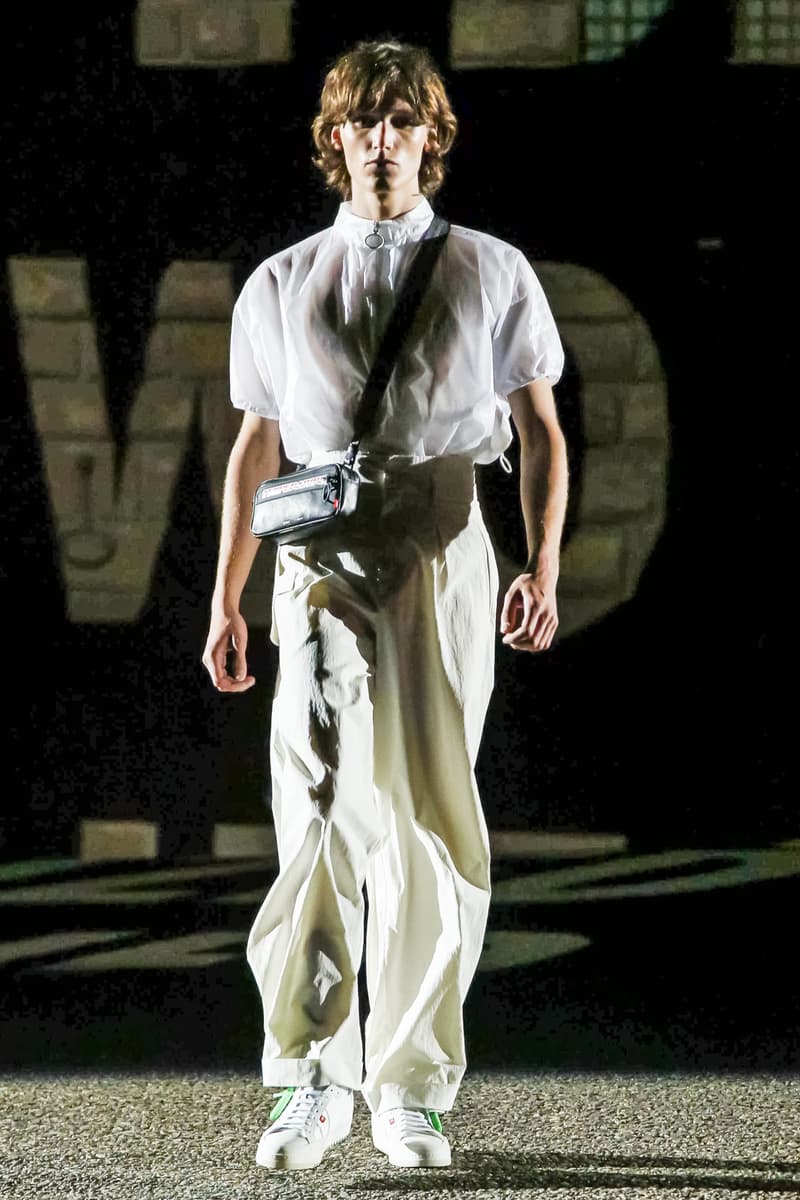 10 of 33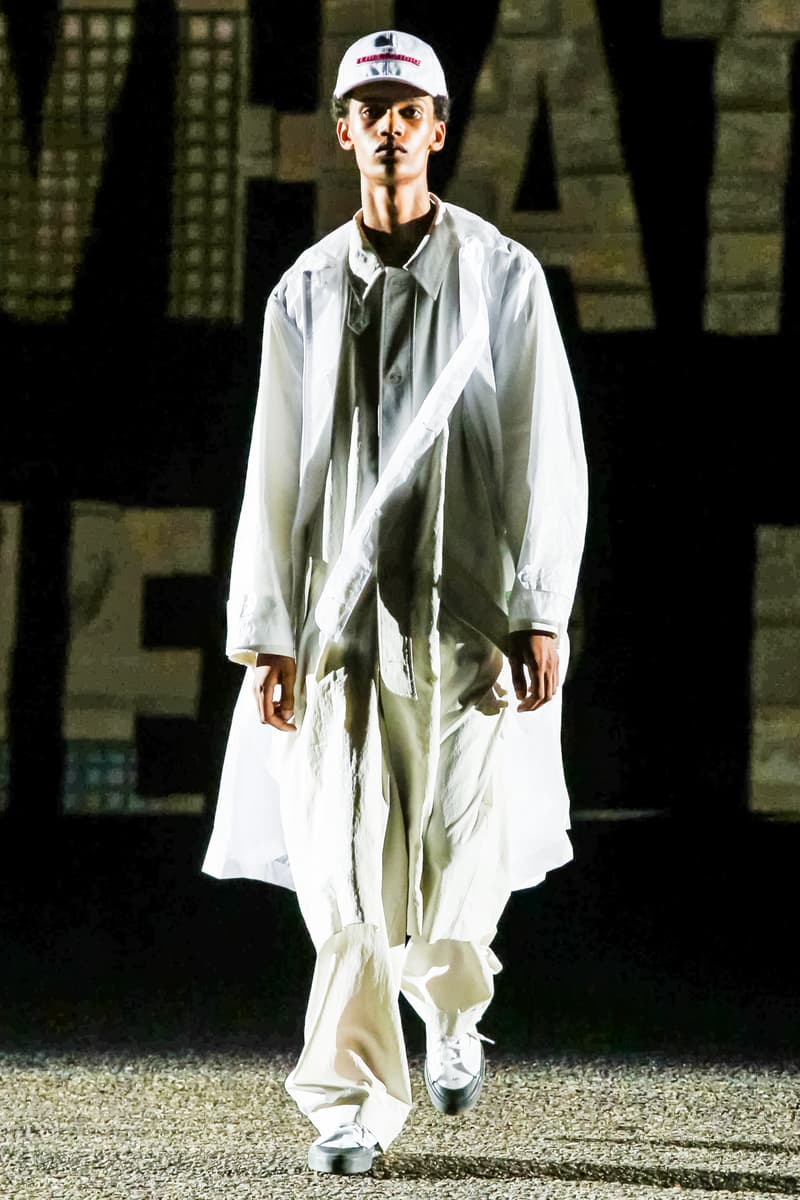 11 of 33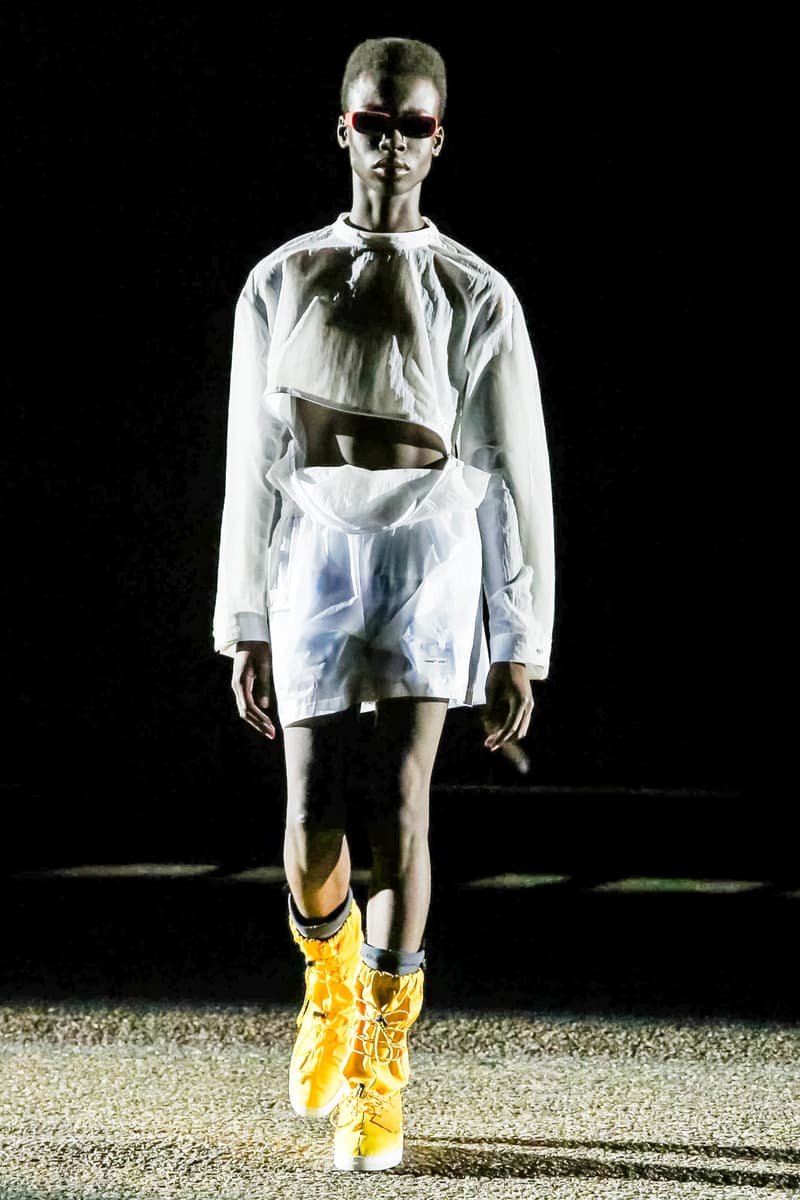 12 of 33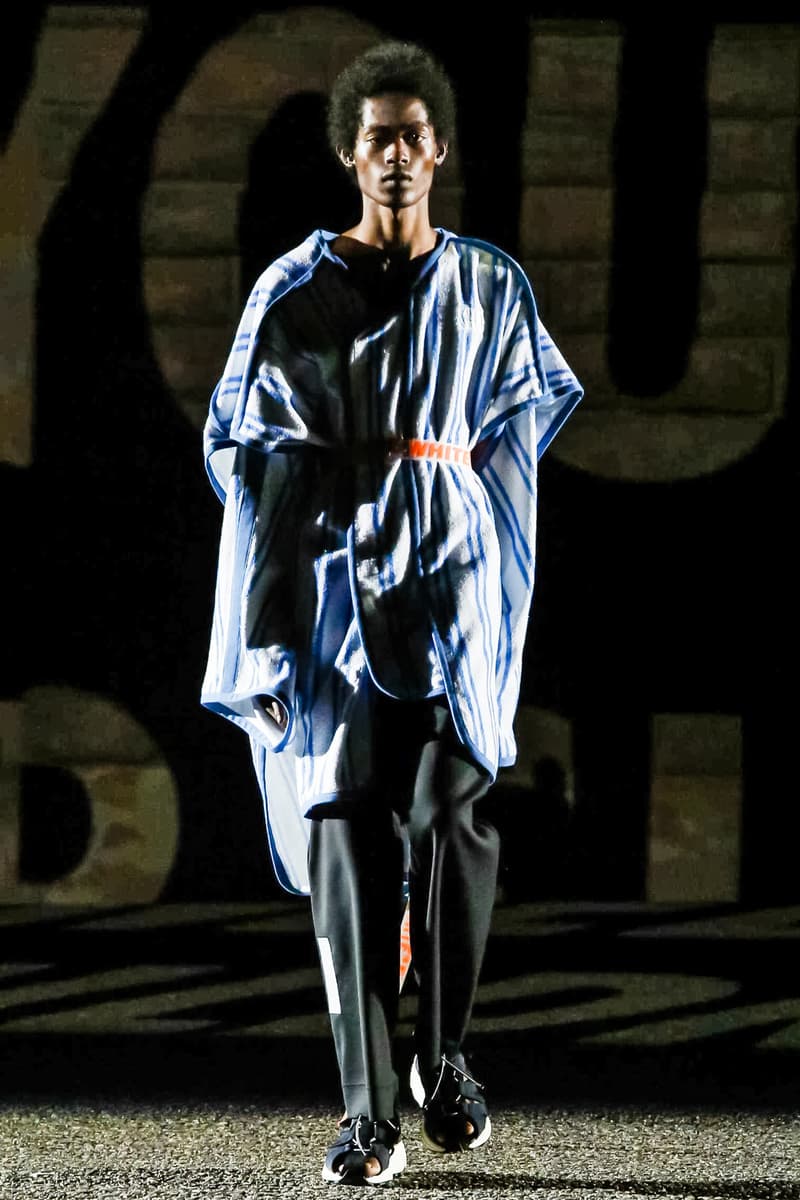 13 of 33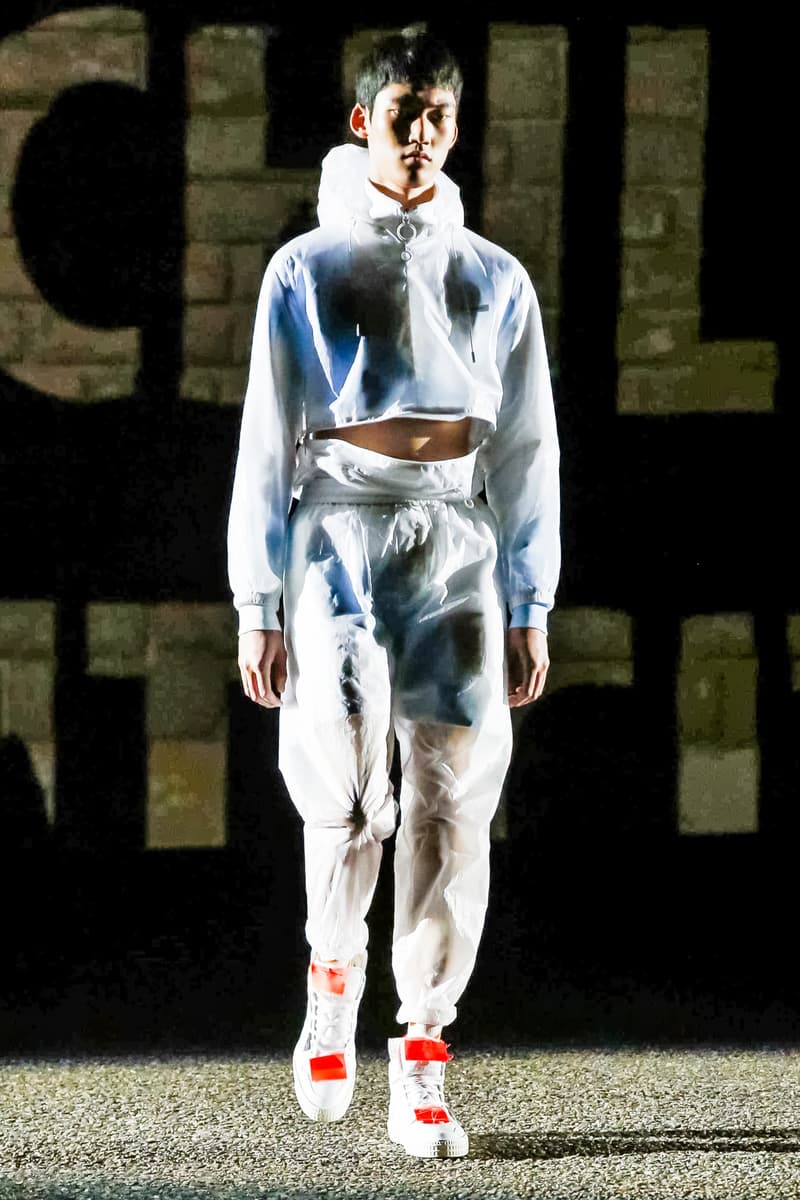 14 of 33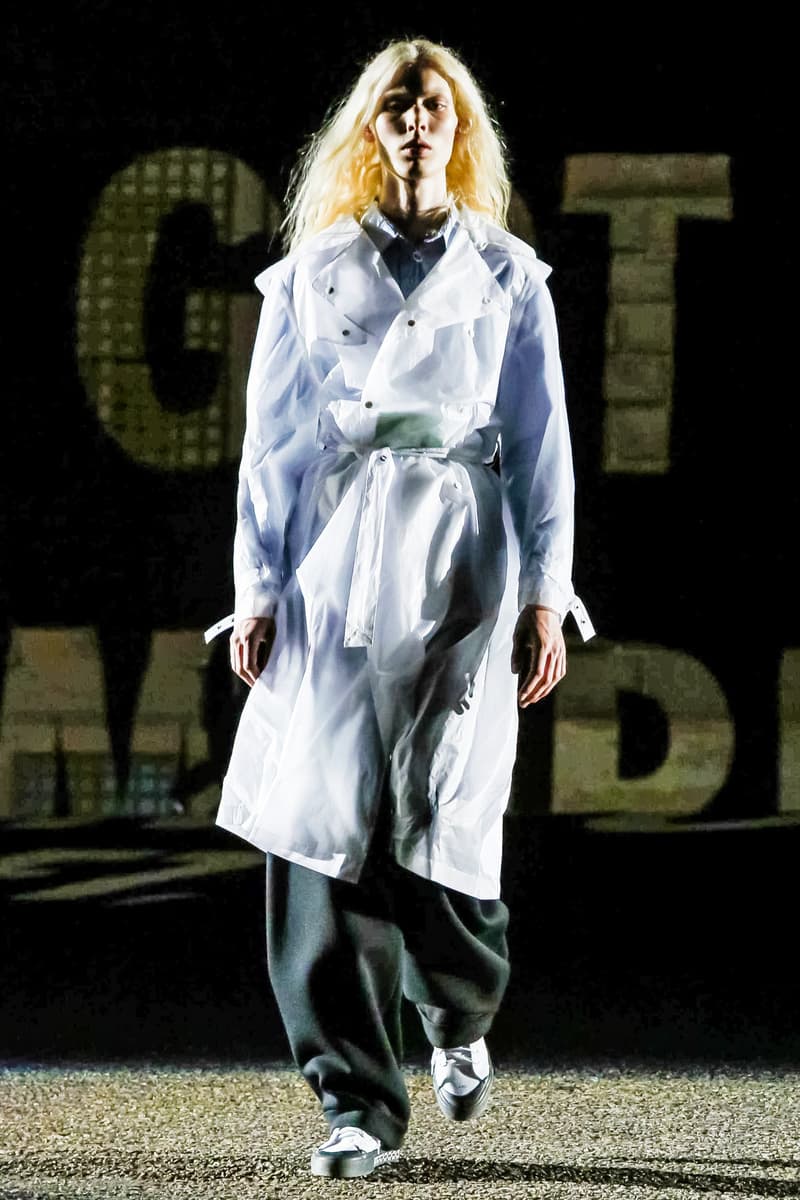 15 of 33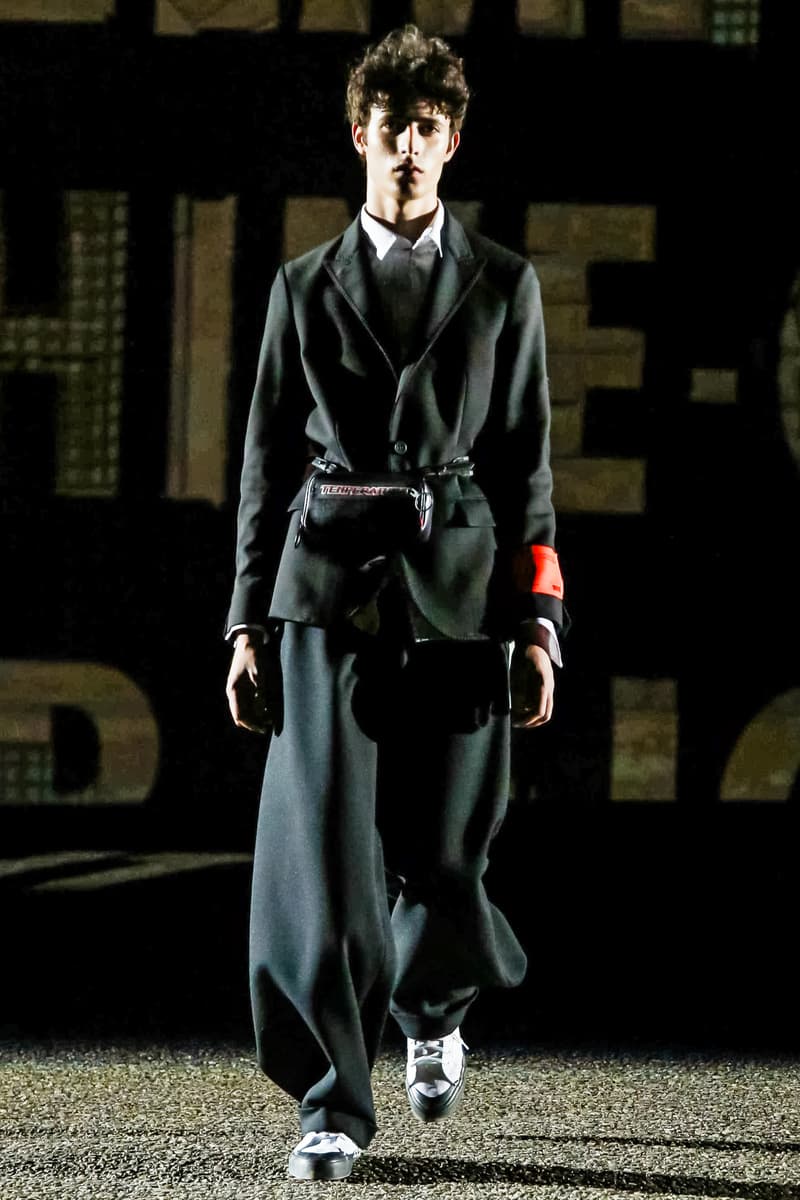 16 of 33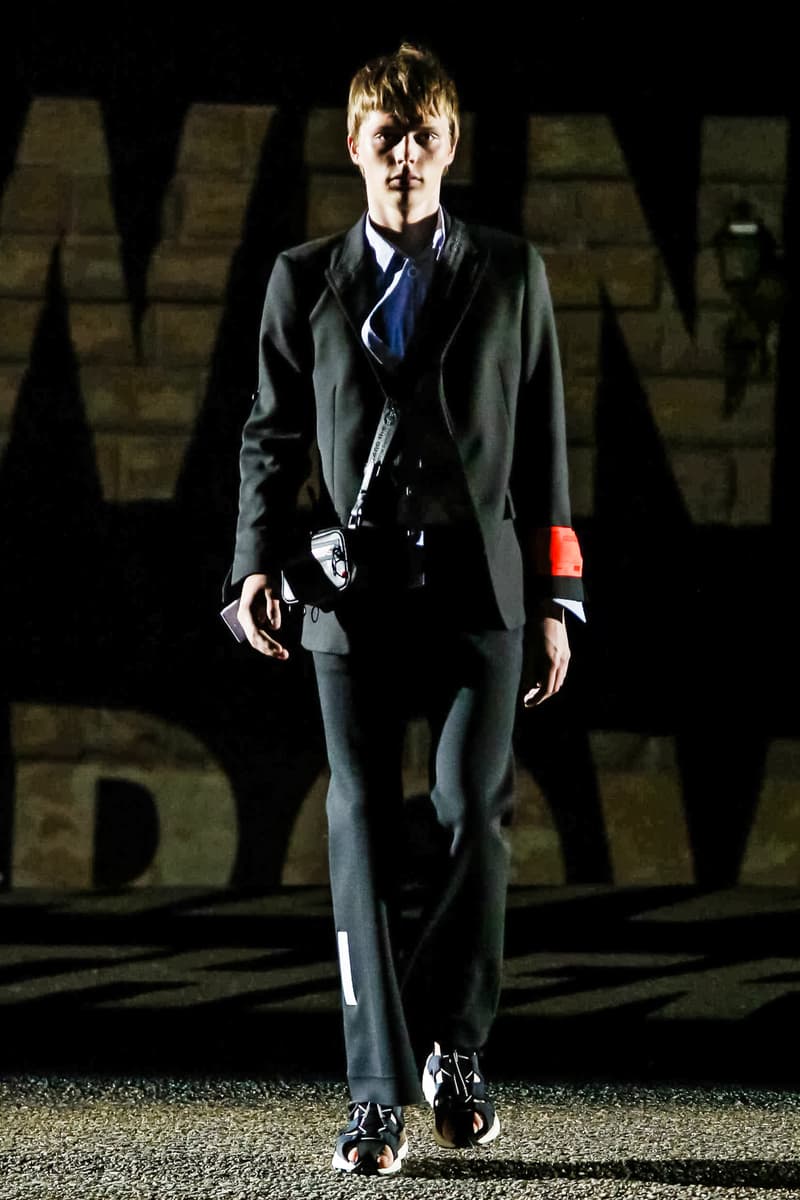 17 of 33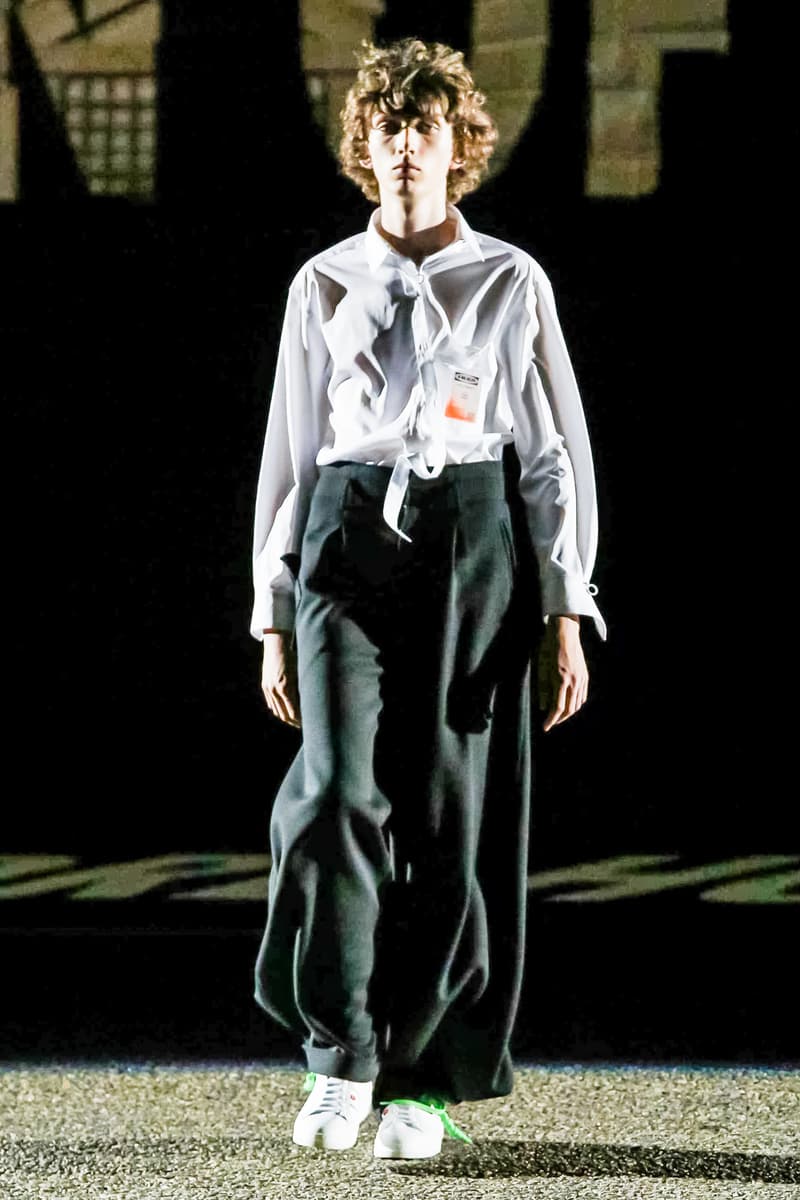 18 of 33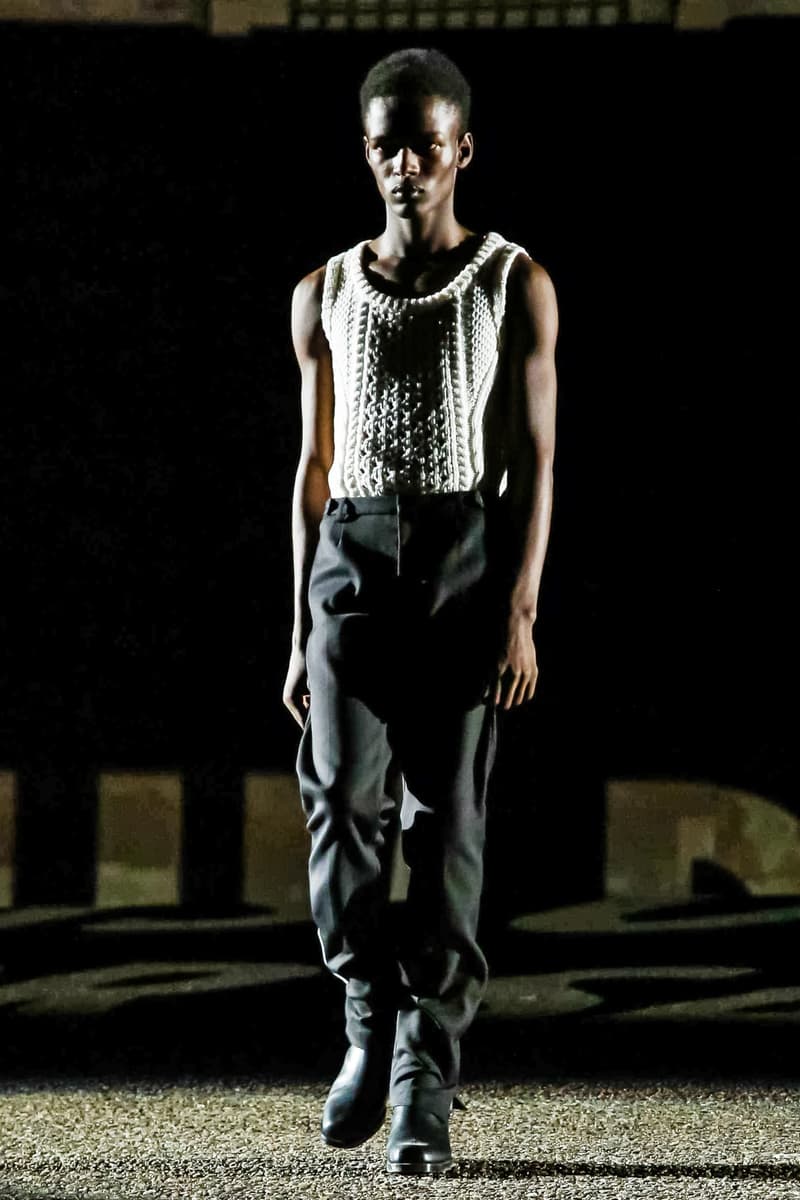 19 of 33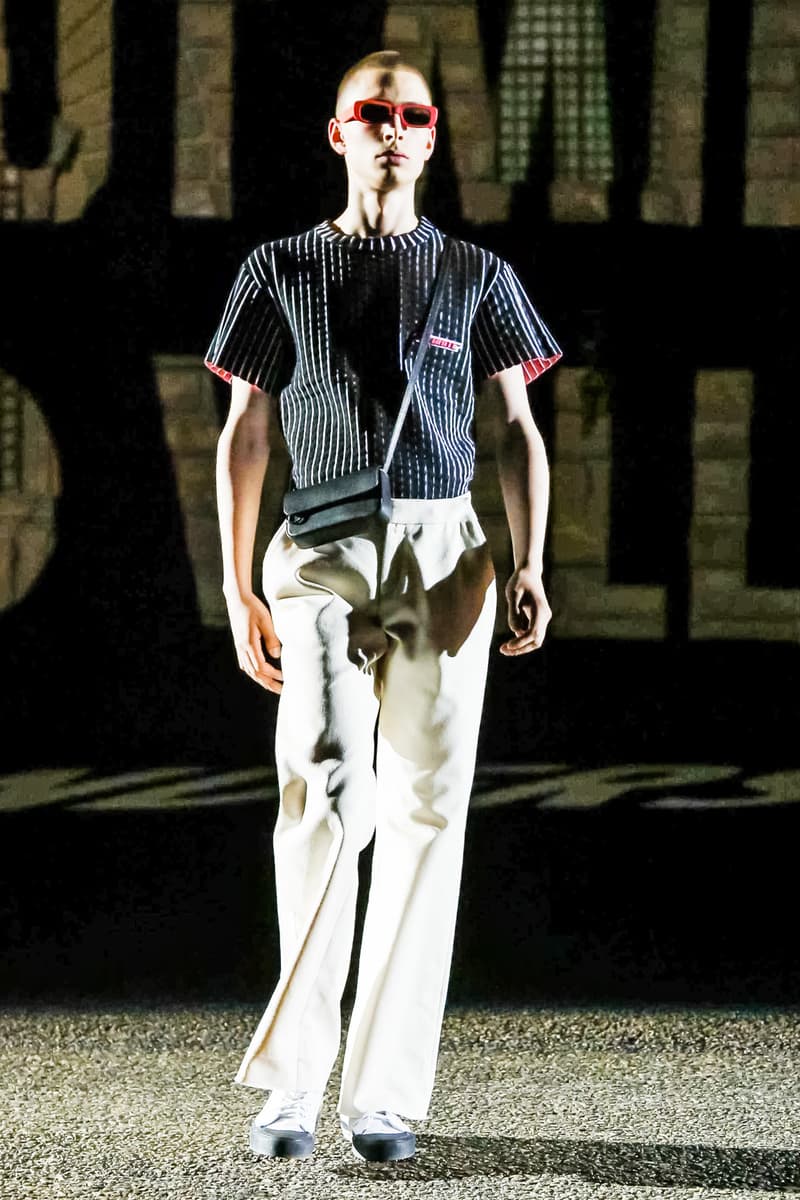 20 of 33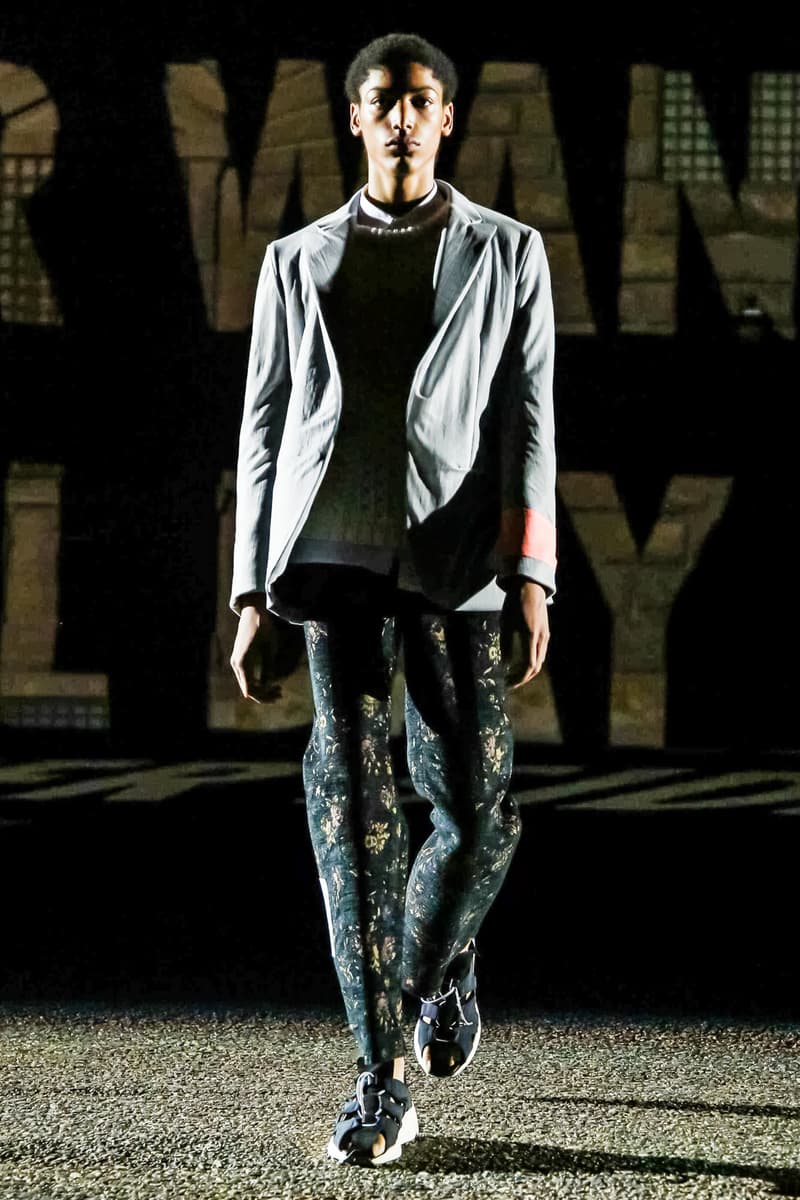 21 of 33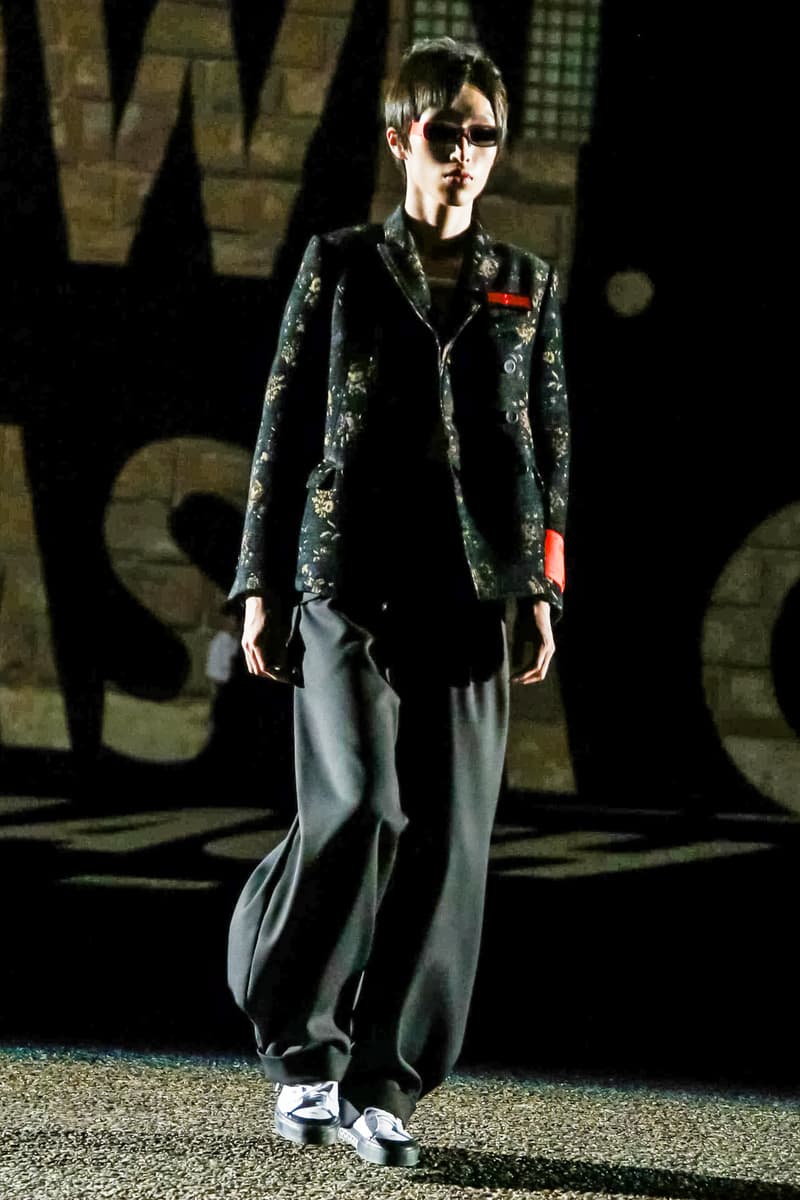 22 of 33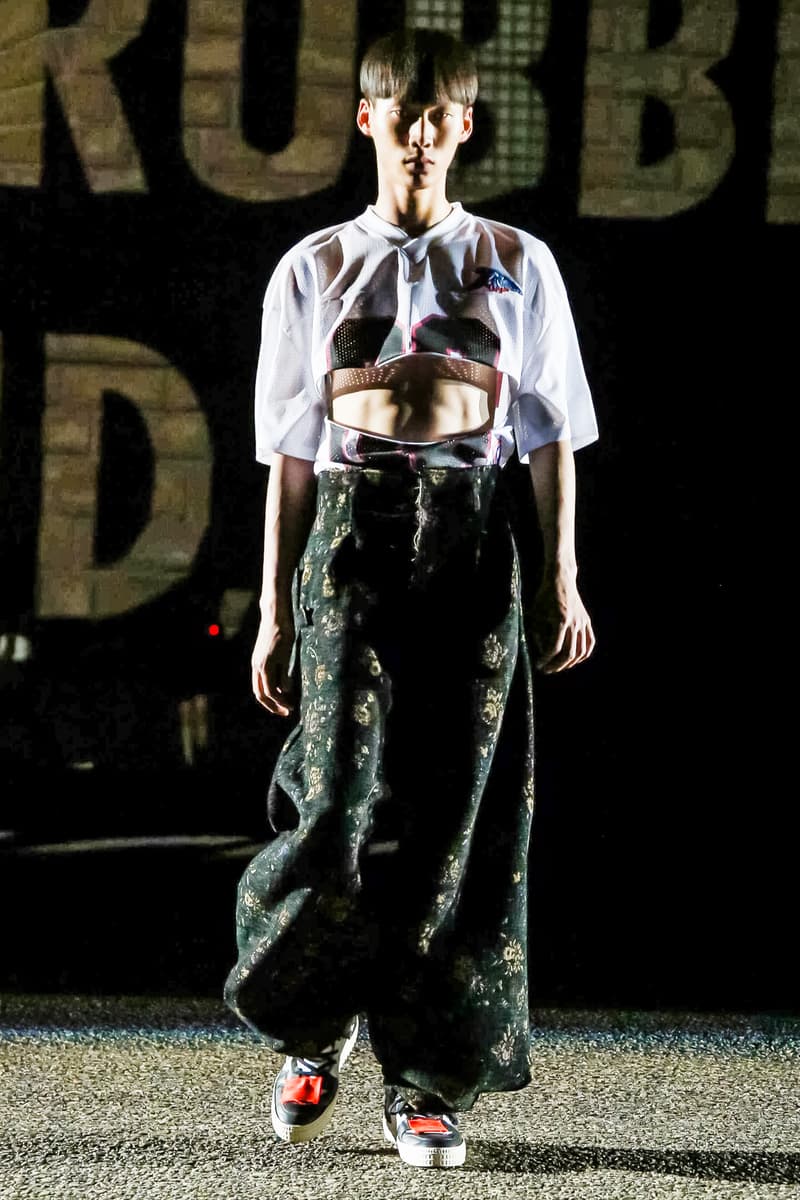 23 of 33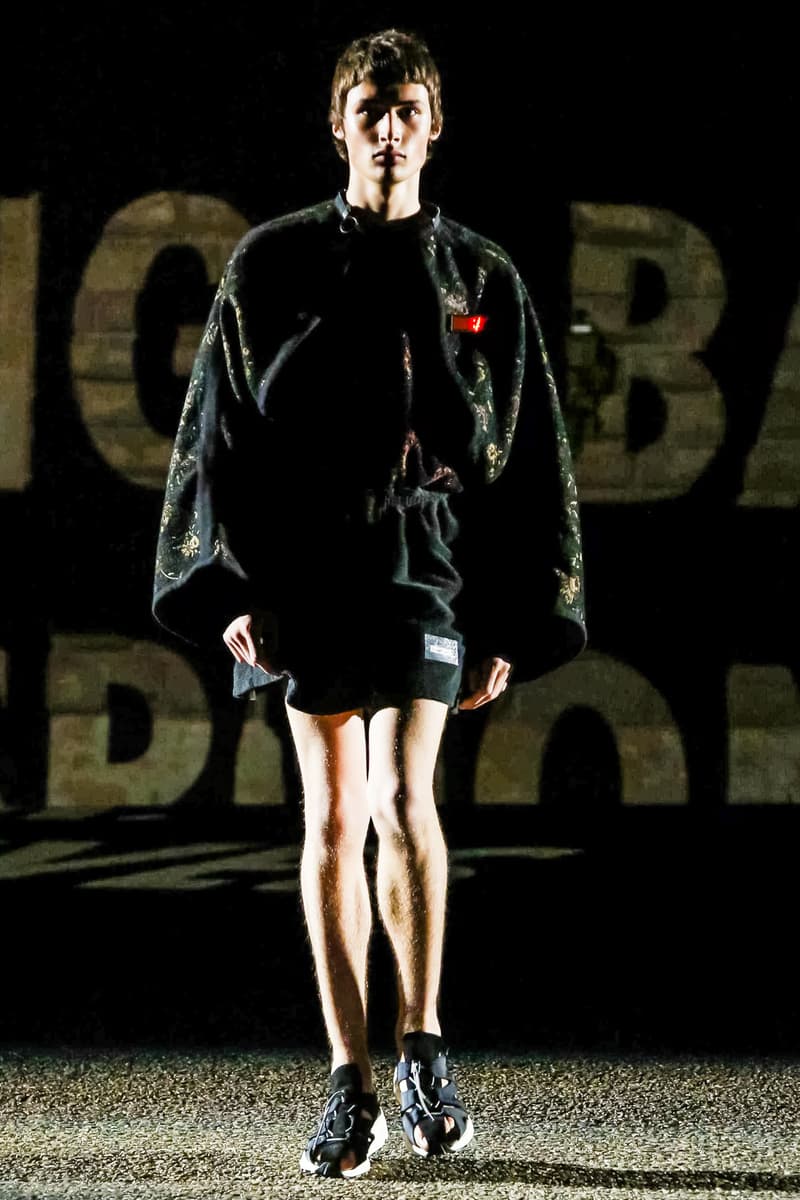 24 of 33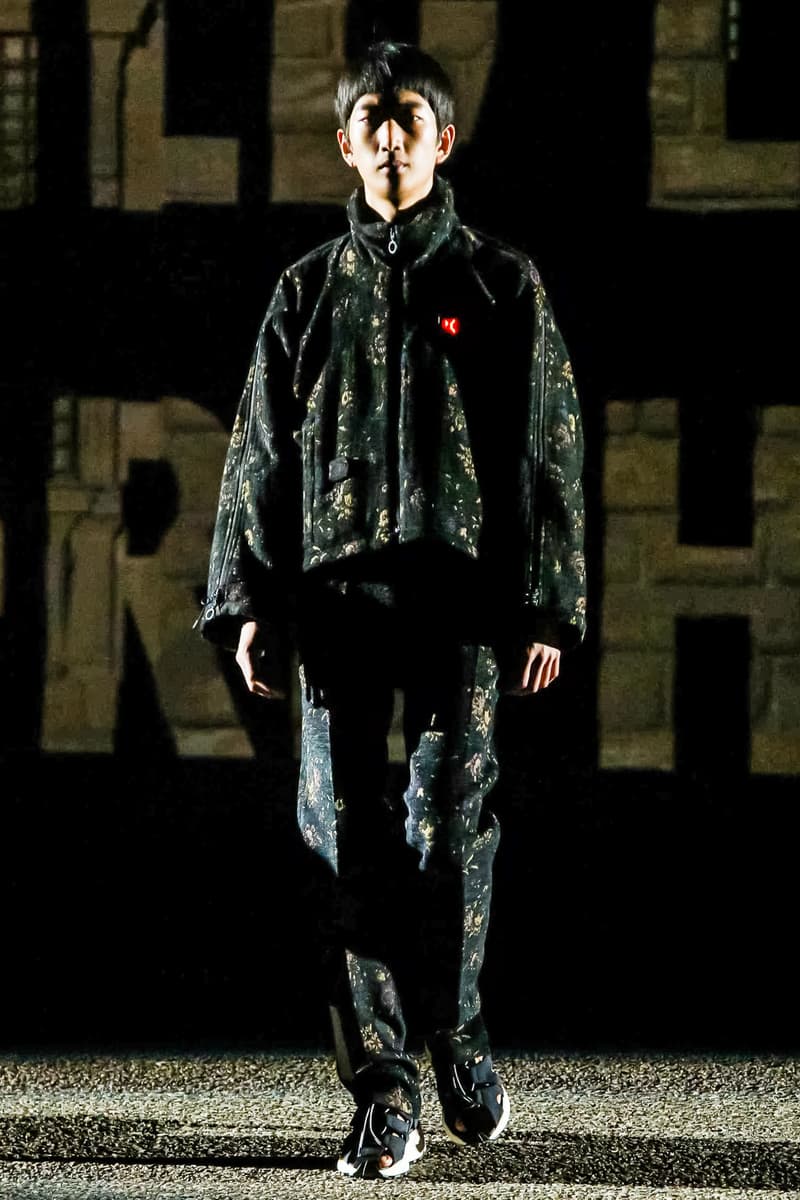 25 of 33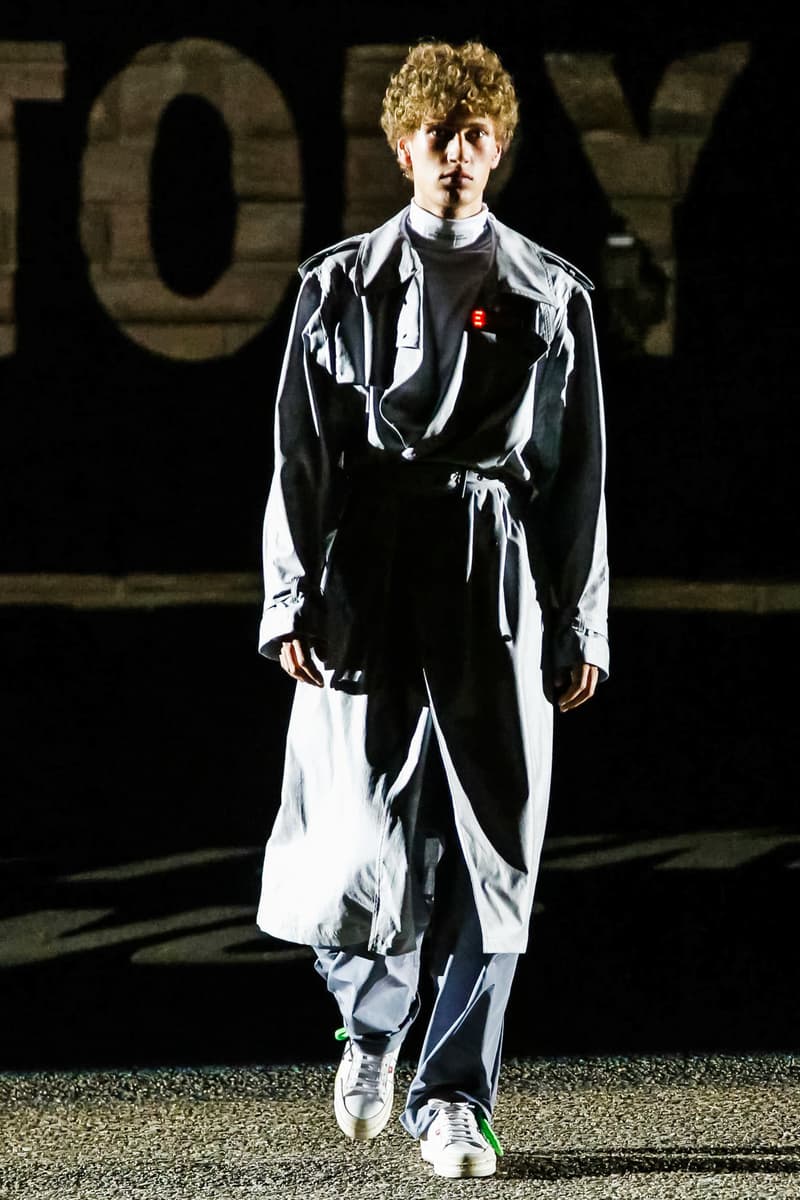 26 of 33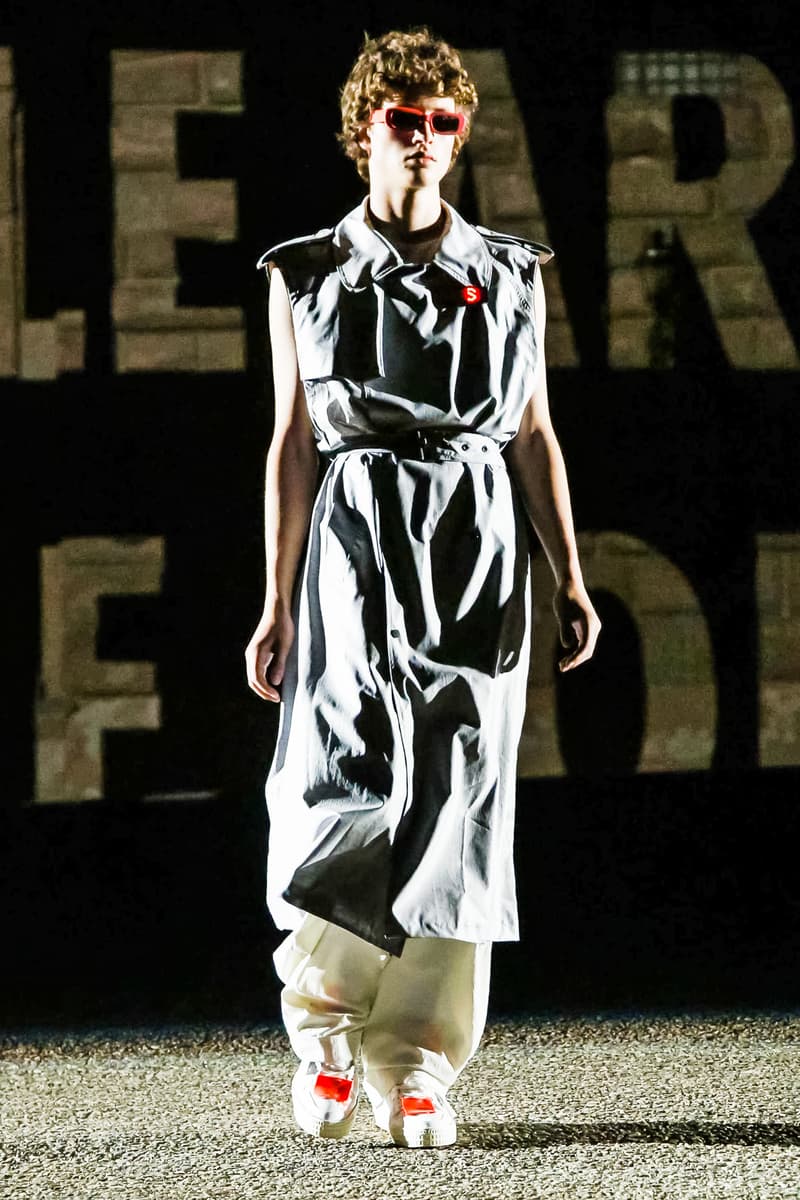 27 of 33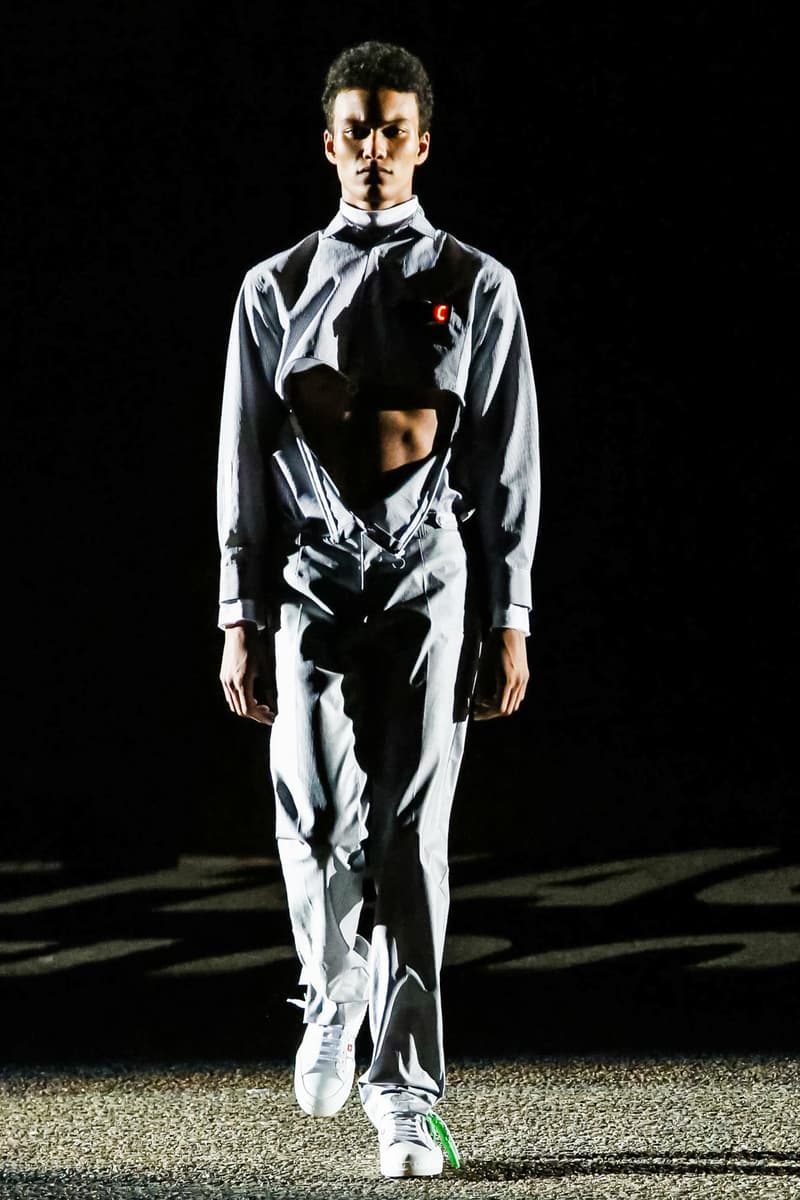 28 of 33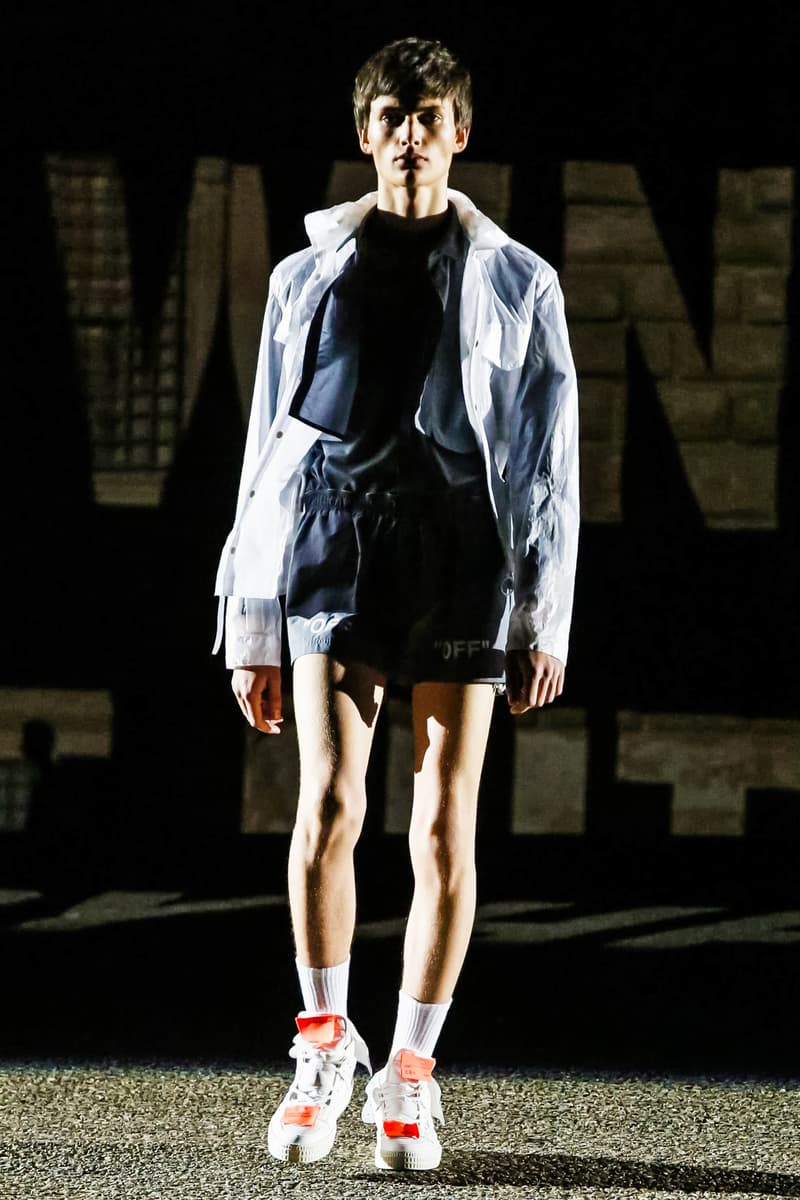 29 of 33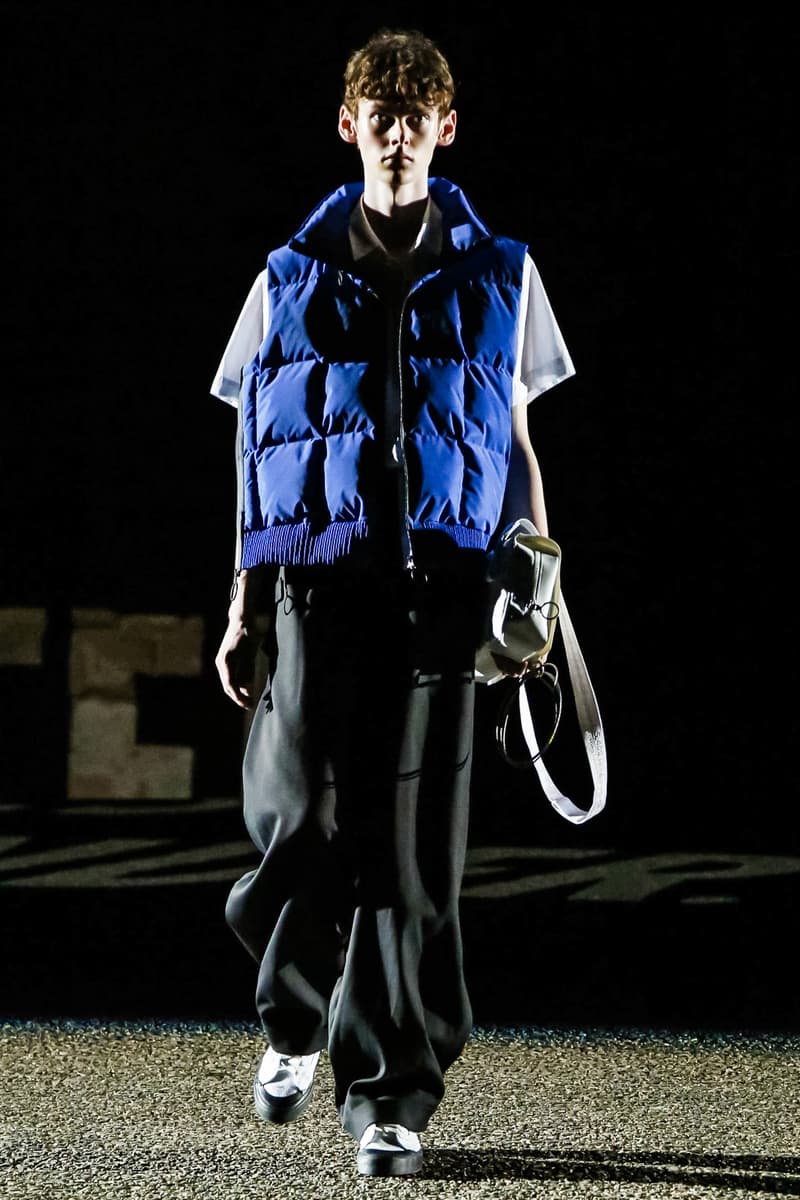 30 of 33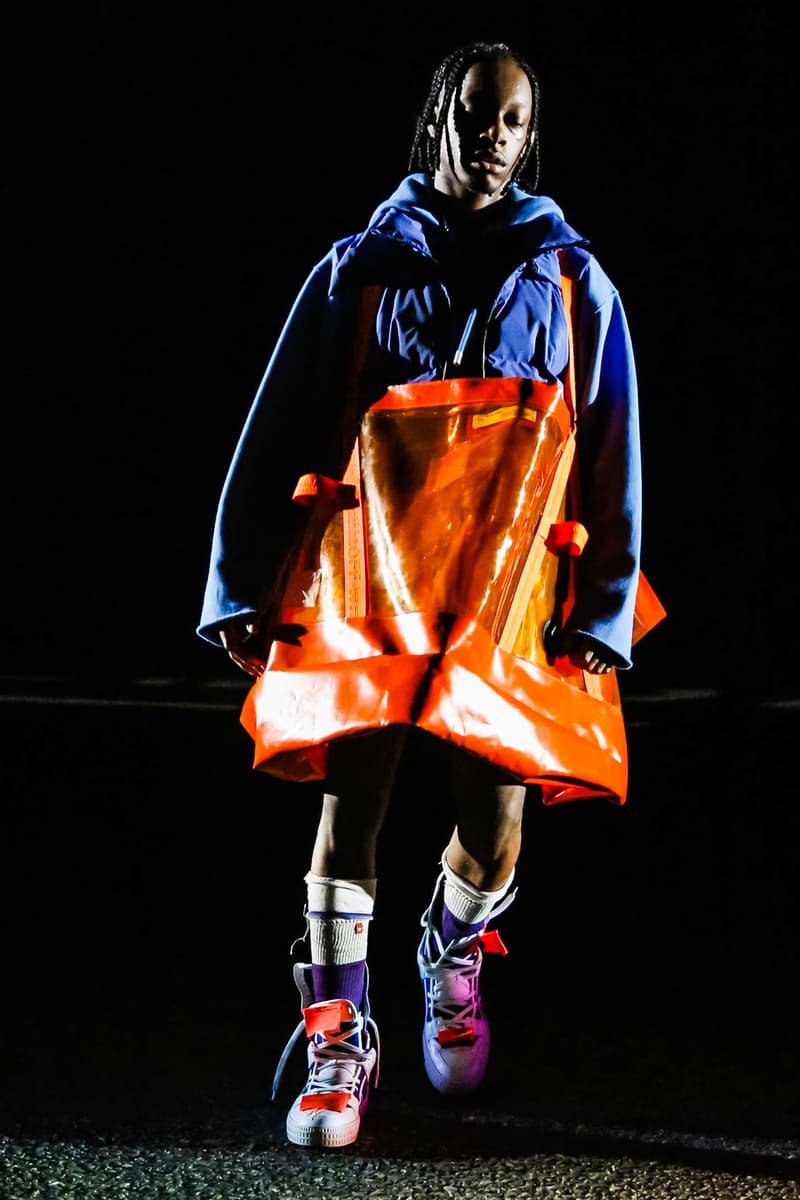 31 of 33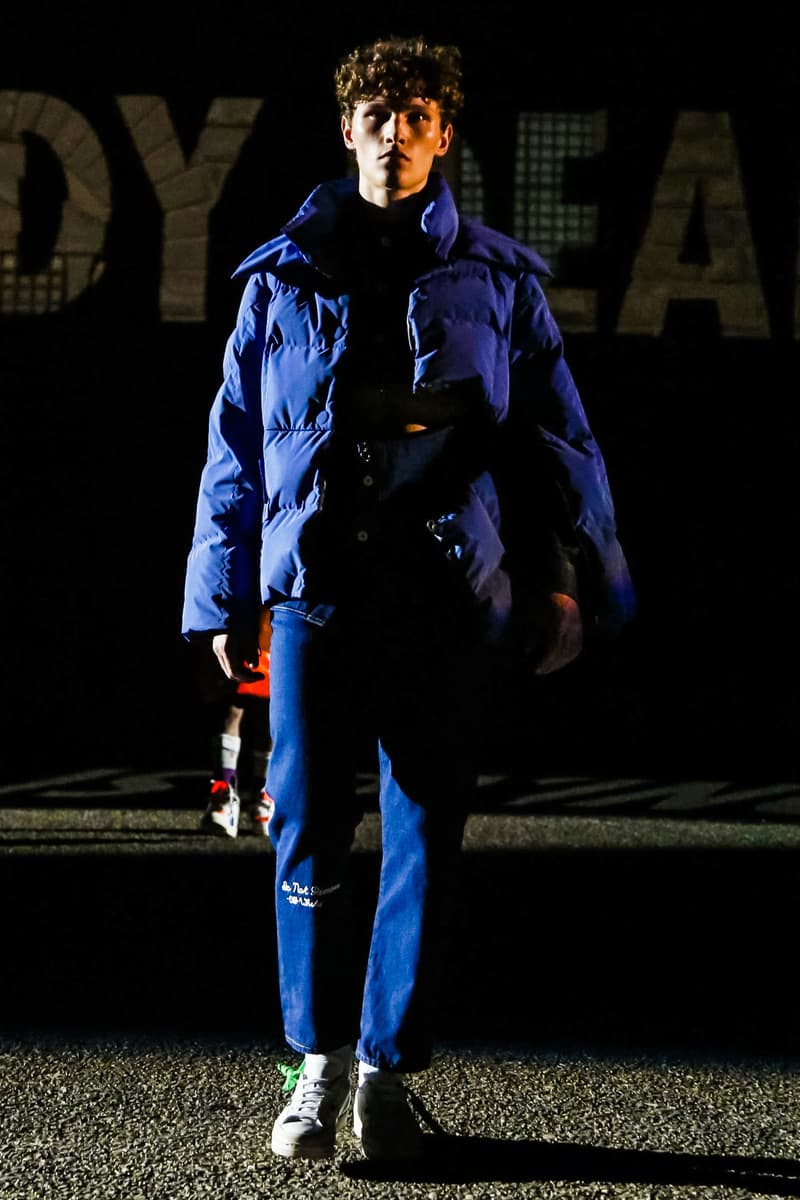 32 of 33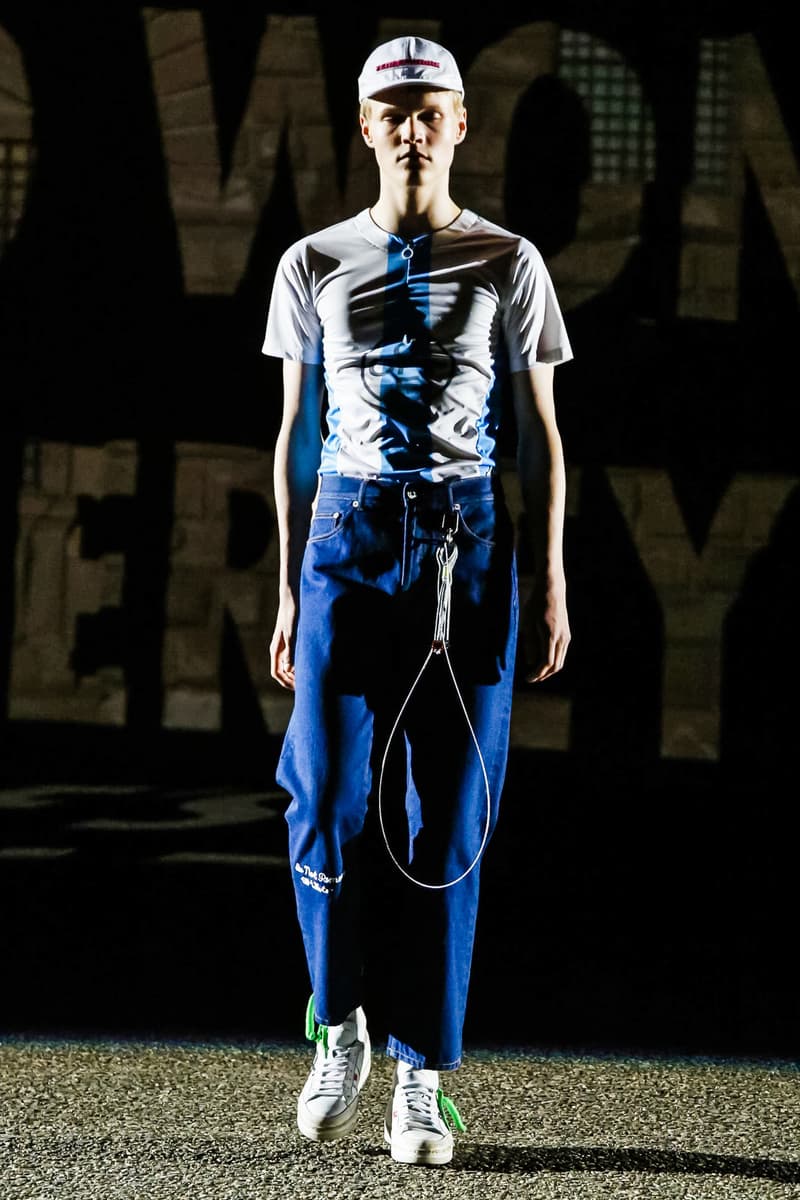 33 of 33
Virgil Abloh has finally unveiled Off-White™'s long-anticipated 2018 spring/summer collection titled "TEMPERATURE"—inspired by Ray Bradbury's controversial Fahrenheit 451 novel—at the biannual Pitti Uomo fair in Florence, Italy.
Before the models took to the catwalk, Abloh's live-stream showcased politically-charged poetic lines projected onto a Florentine building that centers upon the Syria and Palestine crises. For example, "A soldier says although your bullet will go through the jacket to my heart. You. Enemy. Will not kill me." One poem was written by journalist/artist Omid Shams Gakieh and another by Polish poet Anna Swir regarding her experiences as a nurse during the Warsaw uprising which Holzer expressed to The New York Times, "could be about Syria."
The poems were brought to life by neo-conceptual artist Jenny Holzer who is known for her signature, bold typography, and illuminated texts. In a recent interview with WWD, Abloh professed that the show is "highly influenced by the current time that we are in and I think there are relevant issues in terms of politics and the young generation versus its preceding generations…" Having added that it is "the most important collection I've ever done."
The range itself was comprised of unconventional suiting built like garment bags, knitted tank tops, loose trousers, intricately-torn tops, a white and blue tee featuring Abloh's take on the Bayer logo, synthetic lab coats, transparent trench coat with multiple stash pockets, and fanny packs embellished with "TEMPERATURE" text to name a few. Not to mention, the surly batch of models enfiladed down the runway while rocking the "Off-Court 1s" and "Off-Court 2's."
Peruse the entire range above and be sure to view our current Pitti Uomo coverage.