Spotlight: Nicholas Daley
We speak to the young designer before his LFWM debut.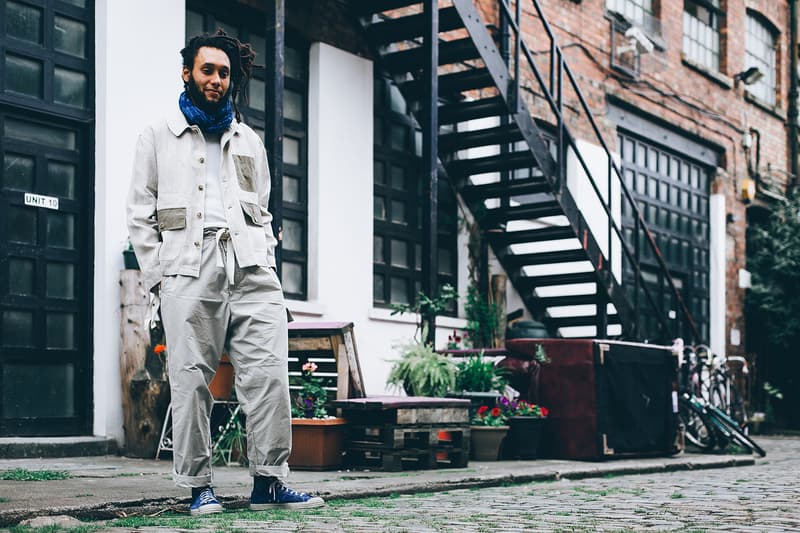 Origins
Nicholas Daley first appeared on our pages last year, when he was part of our five designers to watch from CIFF feature. Since then, the designer has gone from strength to strength, with his designs catching the eye of several prominent retailers and he'll now be a part of LFWM on its NEWGEN program. Daley will be showcasing his work in his first ever presentation under the fashion week umbrella.
The young designer is a Central Saint Martins graduate who's worked for Nigel Cabourn. He's previously said that working at the two places has been paramount to his career, saying CSM taught him how to design and Nigel Cabourn taught him how to produce. His graduate collection put him on the radar of BEAMS Japan. "I am very fortunate," says Daley. "They really understand the narrative and the identity of my work, and continue to support me. They introduced my work to the Japanese market and since then it has continued to naturally grow. Starting in Japan is the reason why I have built a really strong foundation."
When we asked why he thought Japan understand the collection immediately, he said "I also feel the Japanese market are more appreciative of the choices of fabrics and materials which go into my clothing such as Shetland wools and Irish linens. I'll be out in Japan again in October, hoping to continue to connect with my Japanese stockists and press. I always put on a music night whilst there, to connect with the local music scene and the community. It's especially great to meet my customers there also!"
What It's Known For
1 of 5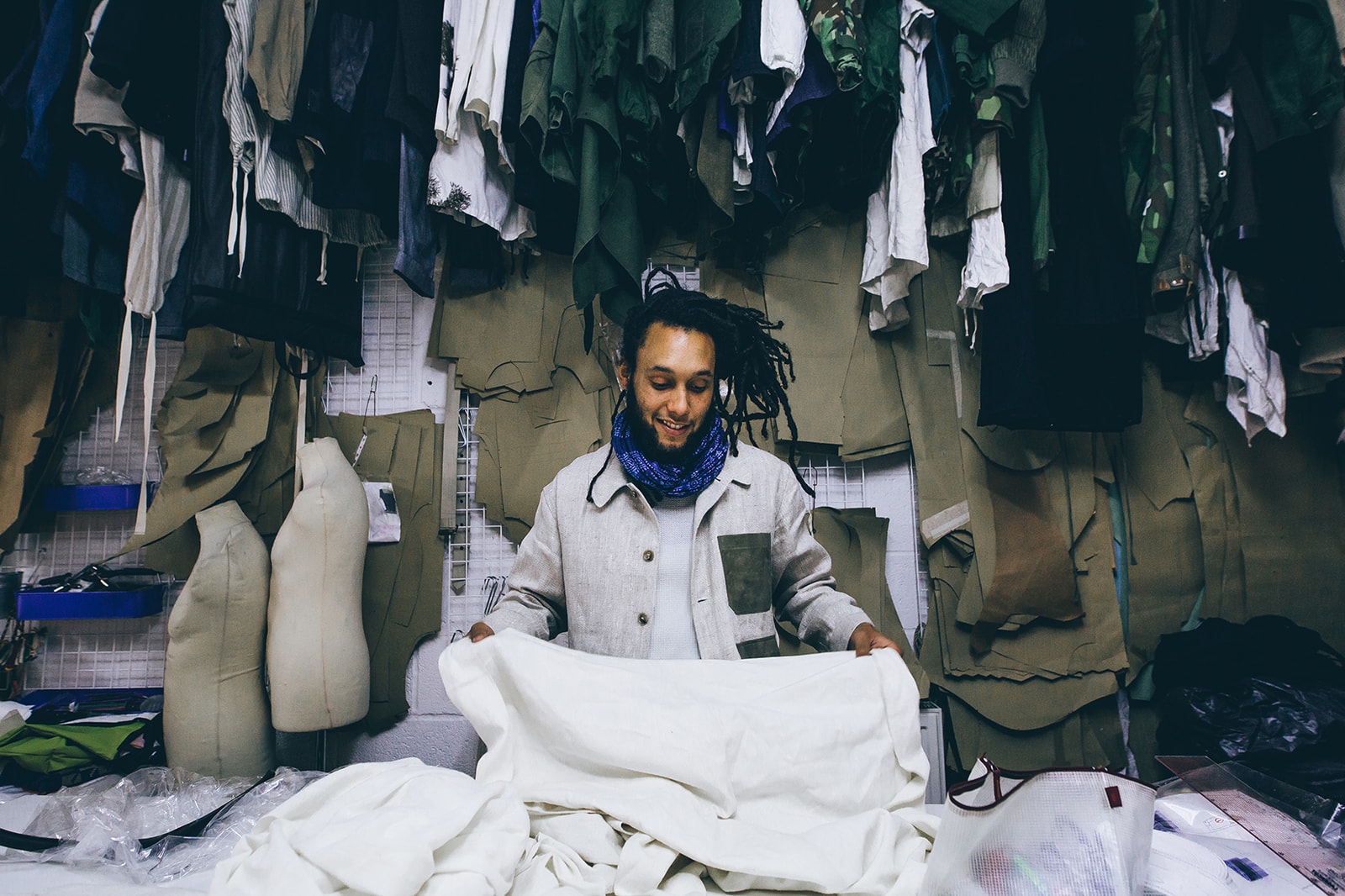 2 of 5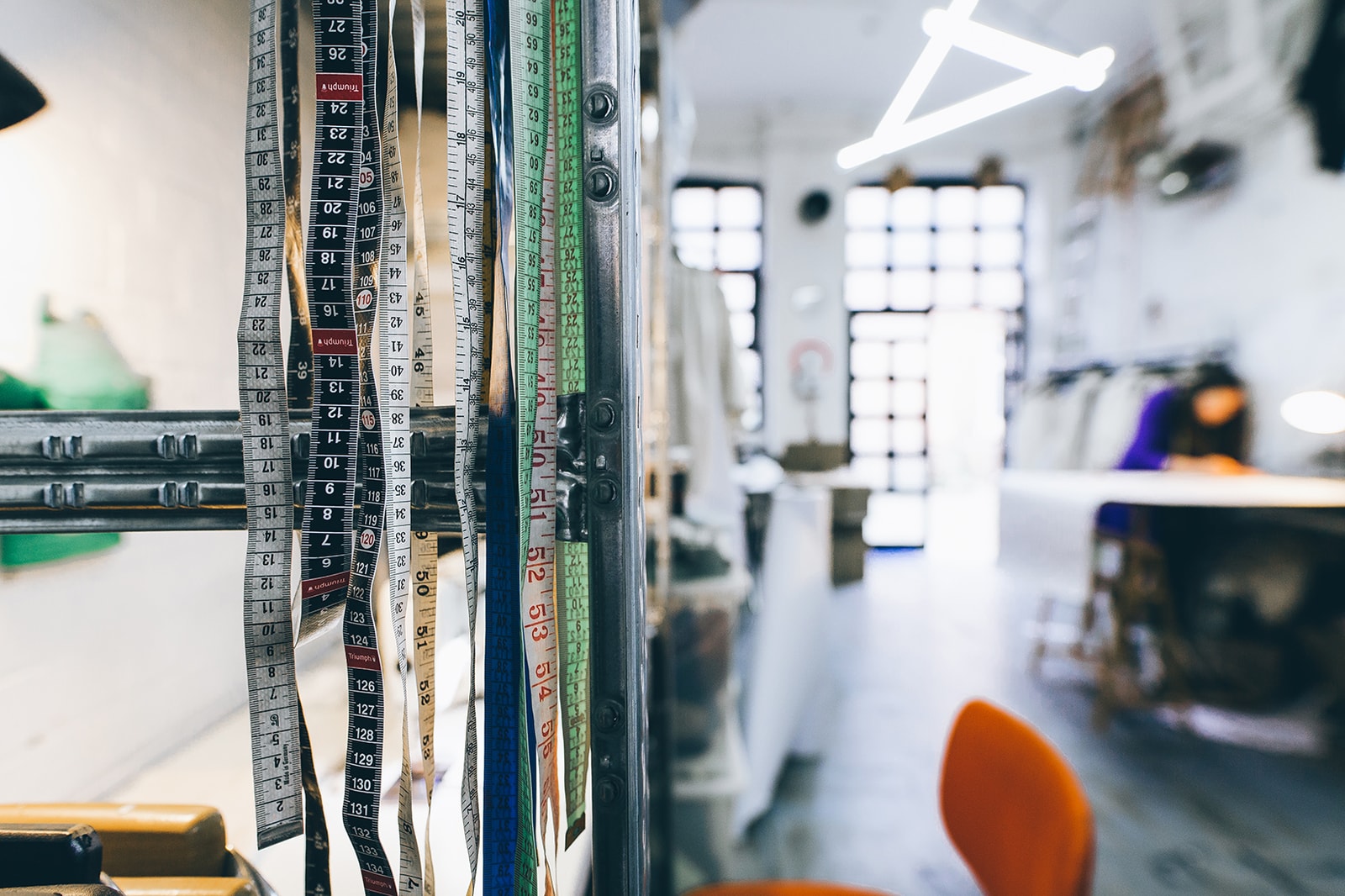 3 of 5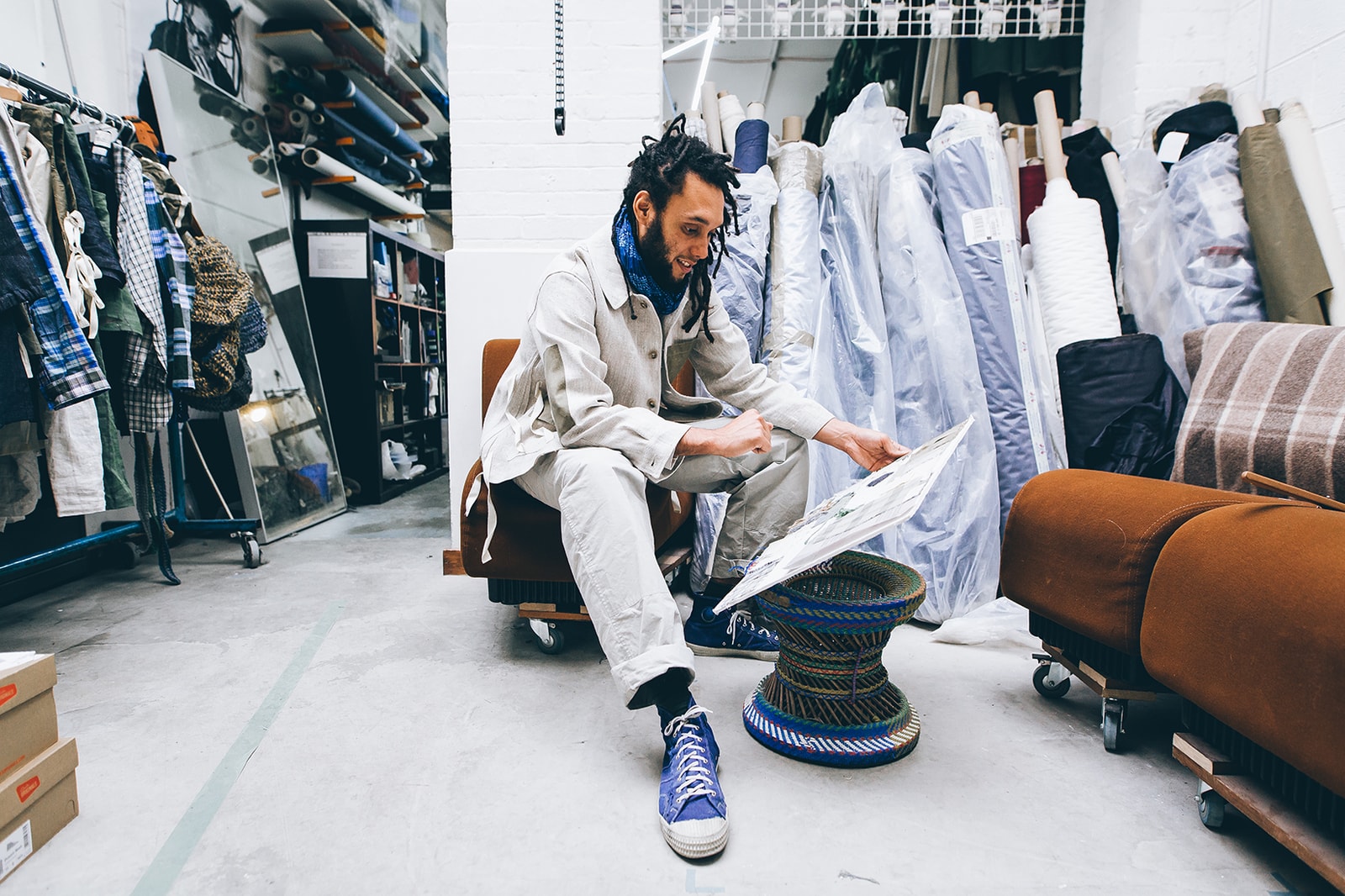 4 of 5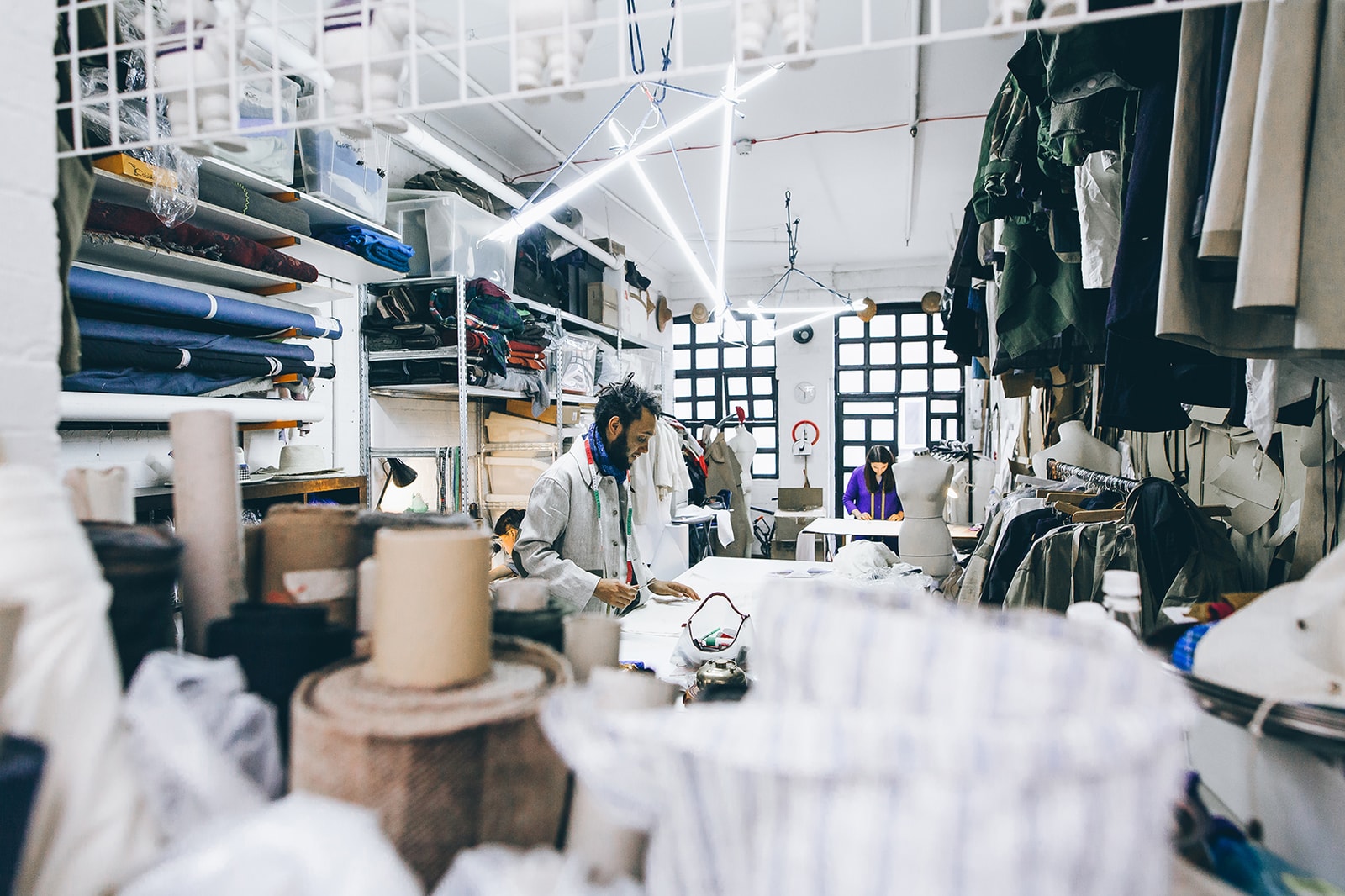 5 of 5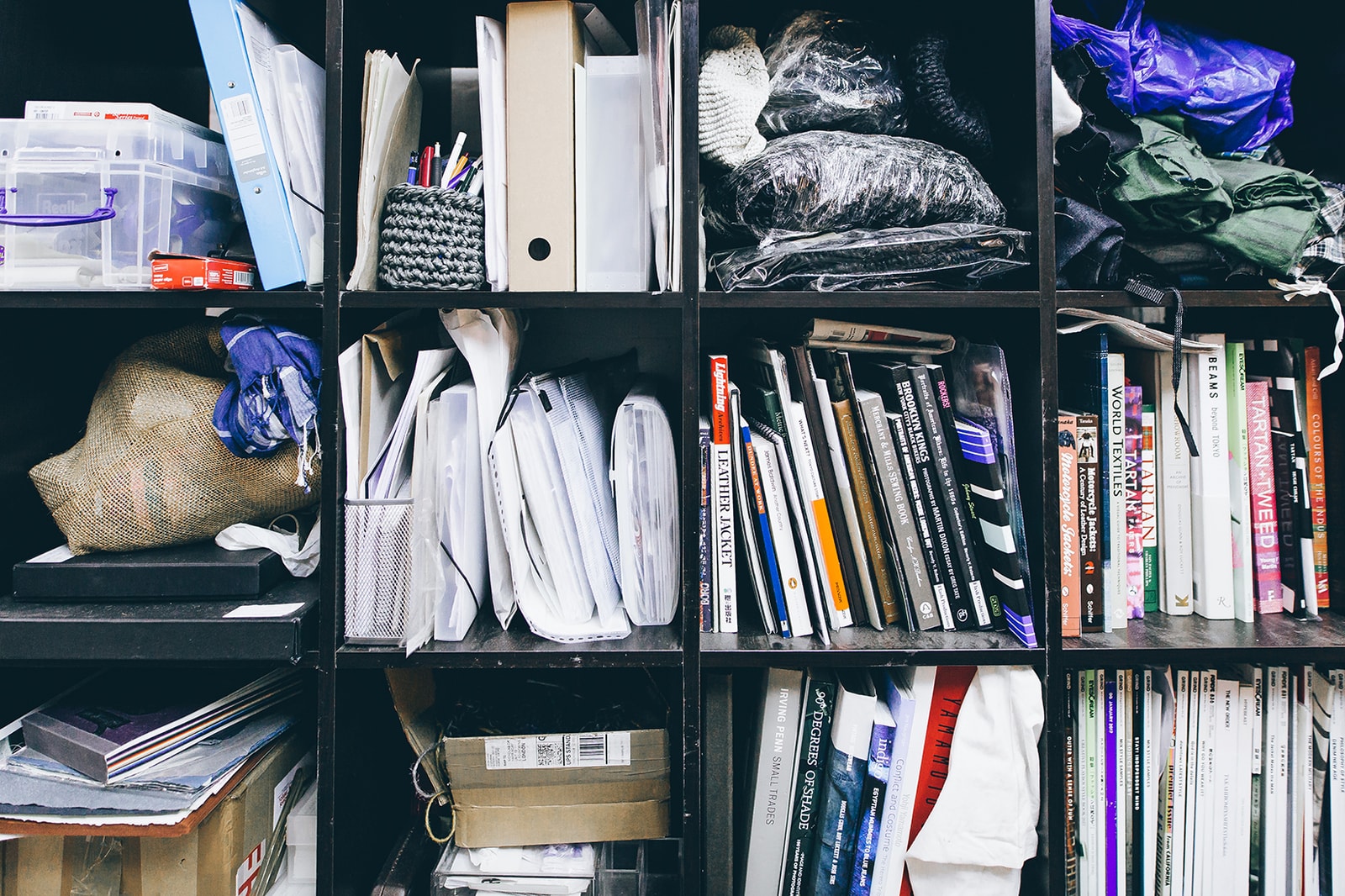 The designer focuses on looser silhouettes, using inspiration from a variety of sources – ranging from military and workwear to, for this season, his Scottish roots. "For my last two seasons I have looked at my Scottish ancestry, specifically at the jute and tartan textiles," he says. "My SS18 collection continues to look at the connections between South Asia and the UK. I always like to have a natural progression from one collection to another, as it is nice to develop and maintain continuity."
This time he's gone further into his research, teaming up with a museum. "I worked with the Victoria & Albert museum researchers exploring the garment archives, and spoke directly with them about textiles and garments. I feel primary research is always the most rewarding and personal."
This is Daley's debut on the LFWM stage, so how does creating a presentation differ from a lookbook? For Daley, not that much: "The elements of both are similar, creating a presentation is another way of visually explaining the concepts behind my designs."
But the company has changed. "It does differ as it is the first time working with the British Fashion Council, set designers and a casting director. It feels great to work and collaborate with more creative individuals. I'm looking forward to the presentation as I am able to create my own world for two hours which hopefully will convey my overall vision and aesthetic to the audience, intertwined with imagery of the collection," he says.
"The most exacting element is being able to connect with people not just through my clothing, but through other senses which will hopefully leave a deeper understanding of what I am trying to express."
Inspirations/Materials/Fit/Manufacturing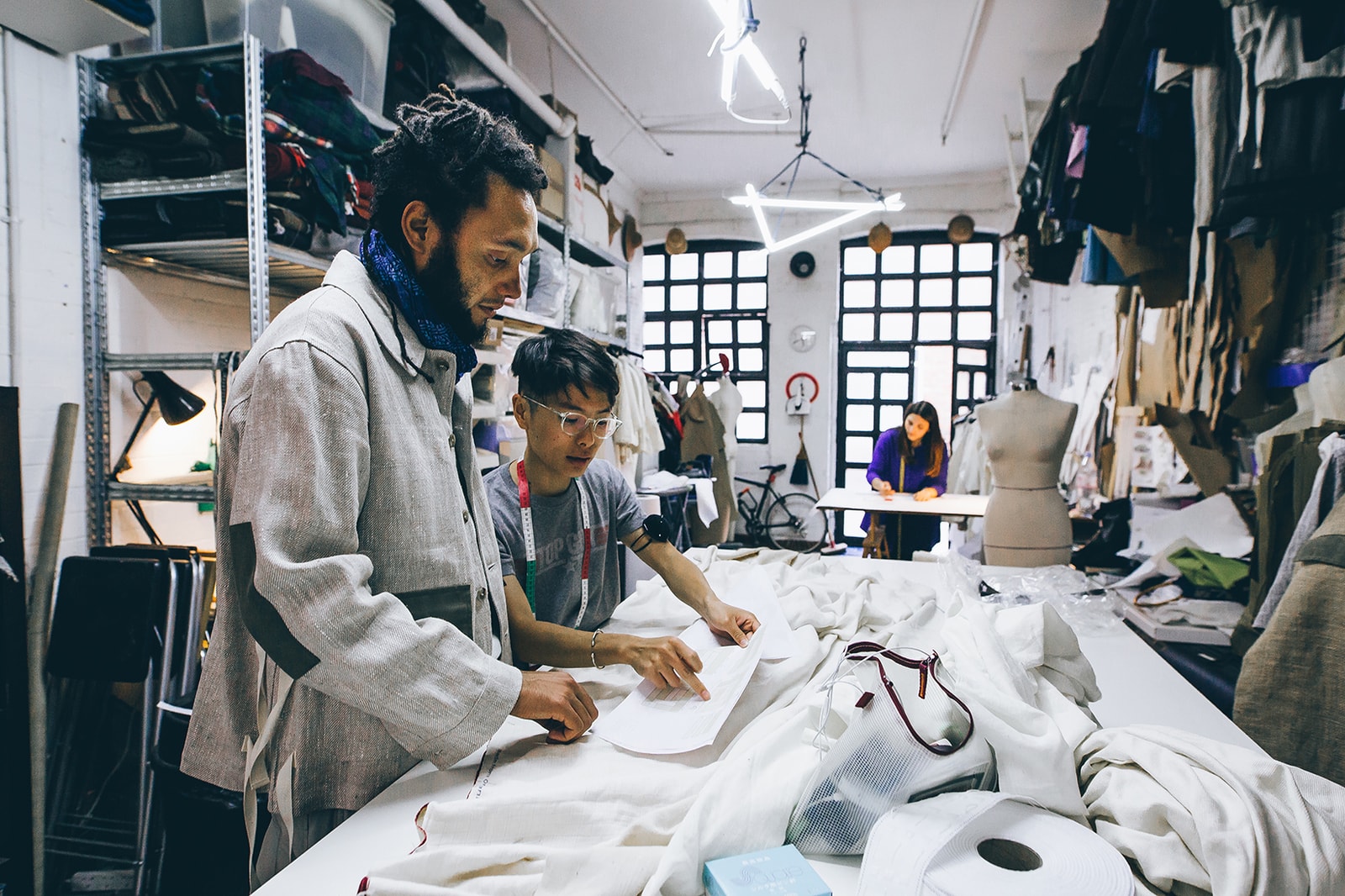 Manufacturing isn't as much of a hot button topic as it once was, but it's still something that's important. Is it difficult for Daley to make his clothes in the UK? "Manufacturing can always have its complexities both locally and overseas," he says. "For me, I like to have a personal relationship with all my manufacturers, frequently visiting them to ensure I can produce the best possible garments. We have some really great suppliers and factories across the UK, all skilled in a particular field and unique to production here. Some are very bespoke and I like to bring to people's attention to their particular craftsmanship, such as the kilt makers in Scotland and the milliners in Luton all creating amazing items."
While BEAMS Japan were one of the first stockists to pick up his brand, Daley does have more homegrown support. "I have very supportive stockists at the moment with Dover Street Market London and The Bureau Belfast, two really strong stores: one extremely avant-garde and the other with a very big focus on craft, fabric and details."
For Daley, having two stores on such seemingly opposite sides of the spectrum can only be a good thing. "This also reflects the diversity of my brand in a way, and both stores really understand my concepts and garments. It will be great to continue to connect with further stockists in the UK and other markets which I have yet to enter into. So far I have continued to keep things progressing naturally each season, dealing with people and stores which truly understand my design ethos."
As it's only a few days away from the presentation, we asked what the vibe was like in the studio at this time. "Busy and positive at the moment," Daley responds. "I still work with the same core team since the start of my brand which has been a very important thing. It's meant that there is an unsaid understanding when we work with one another, creating an efficiency and allowing us all to progress together."
He's been working with some choice people, including the likes of menswear behind-the-scenes stalwart Stephen Mann, who's worked for the likes of Missoni. "I've been working with him since my graduate collection, and his expertise and advice has been invaluable. Working with such a great team, I am really looking forward to presenting the collection to LFWM and it's especially great to be a part of the NEWGEN program."
Highlights
1 of 6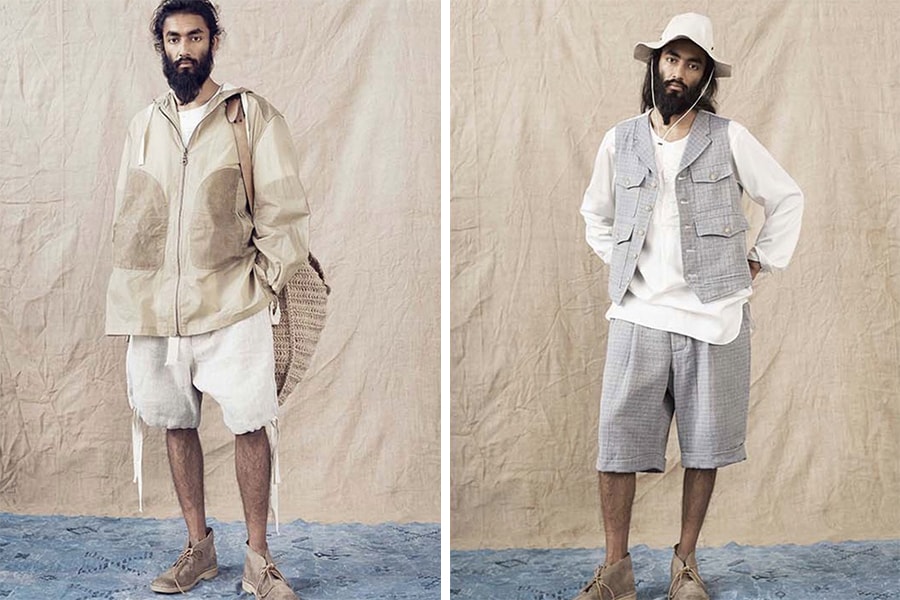 2 of 6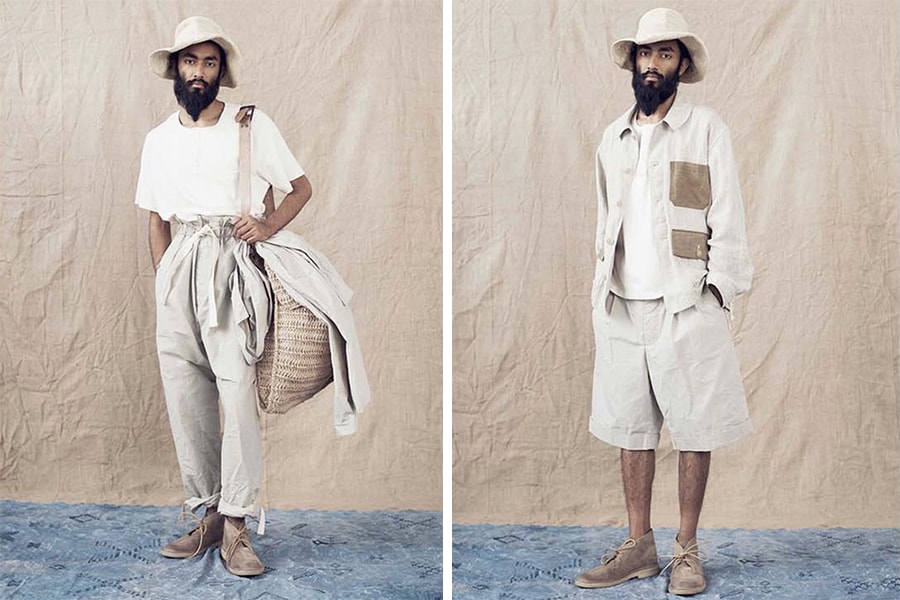 3 of 6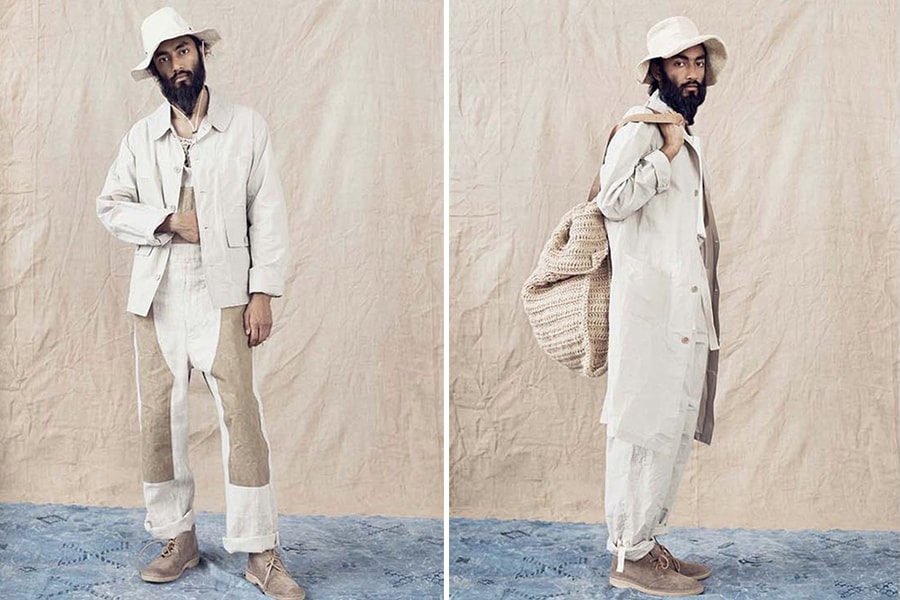 4 of 6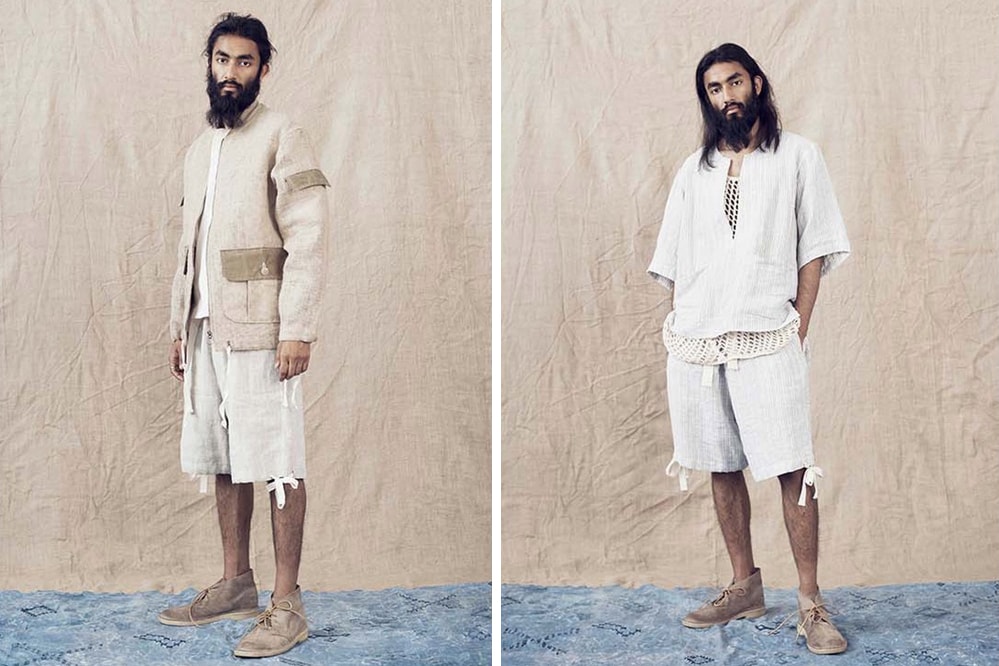 5 of 6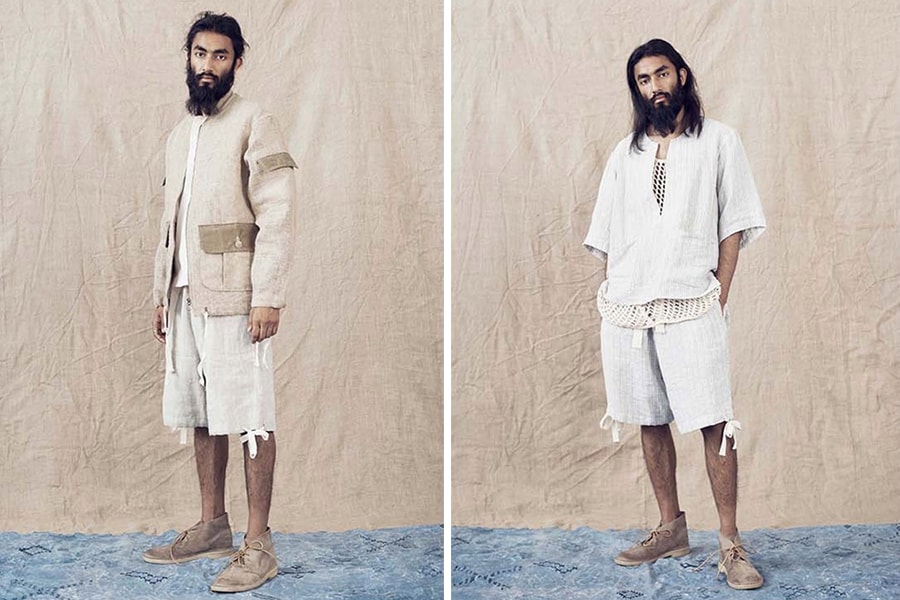 6 of 6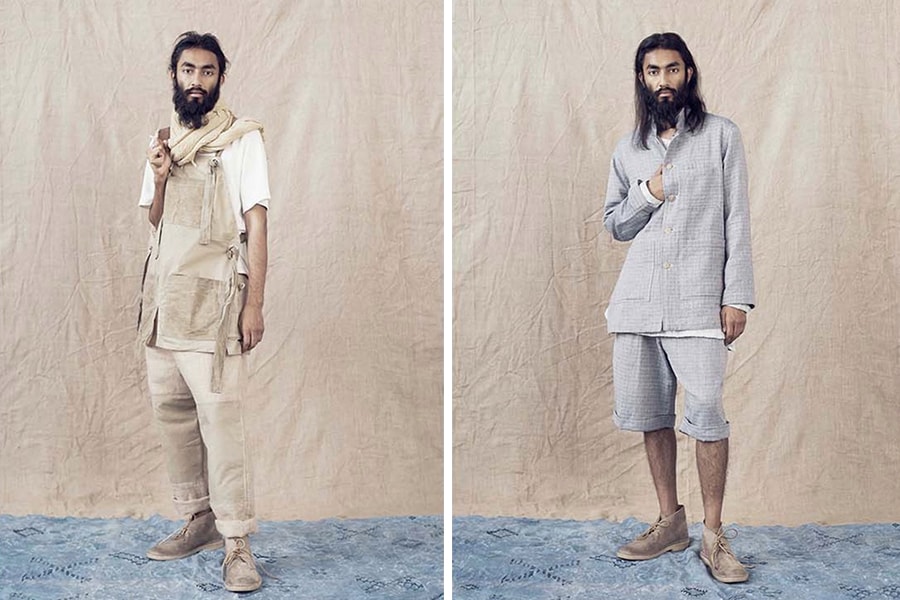 Where to Buy
Price Range
From £280 (waistcoat) to £585 (jackets).
With the numerous amounts of brands out there on the market today, it's often difficult to narrow down on what to actually go for. While seeing a particular garment worn by your favorite artist or on a set of streetsnaps might sway you, it's still hard and almost impossible nowadays to find that real connection to a label; where you don't have even have to purchase an item to appreciate the brand. In our latest series called Spotlight, we distill brands to their essential points such as origins, key pieces, fits and more, so you can get the full picture without having to scour the web.