Lonzo Ball Pens Heartfelt Letter to His Dad, "The Loudest Guy in the Gym"
"Thank you for teaching me how to be a man. And thank you for never apologizing for being you."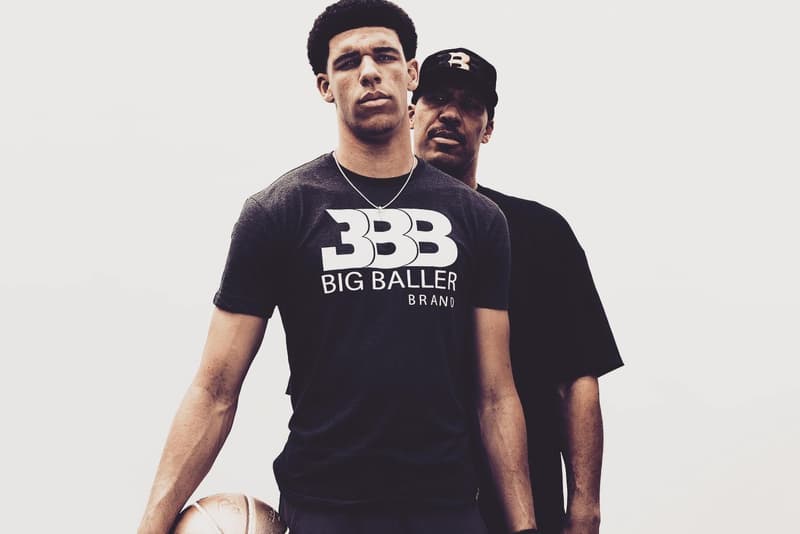 Lonzo Ball follows up his hilarious Father's Day ad for Foot Locker with a wholehearted letter to his dad, LaVar, courtesy of The Players' Tribune. The NBA prospect opens his well-written piece humbly acknowledging those that have been critical of LaVar without fully knowing him.
Dear Dad,

Over the past few months, you've talked a lot about me — maybe more than some people cared for. So with Father's Day coming up I thought that writing this would be a good way for me to actually say a few things about you.

The real you — not the person everyone has seen on TV. Just, my dad.
Lonzo knows his father better than any of us ever will, especially those of us in media, and that's how it should be. There's a special bond between a father and his son — his first born son — that no one will ever be able to experience or manipulate. As the 6-foot-6 point guard puts it, we'll "never have all the facts."
They weren't there when you cleared out our living room so that my brothers and I would have room to play games and just be kids.

They've never woken up to the smell of one of your signature breakfasts, which you made for us every single day when we were growing up.

And they weren't there when you were making sure that I always took care of business in the classroom and graduated from high school with a 4.0 GPA.

But you were.
One of your responsibilities as a parent is supporting your children as they attempt to understand and achieve their dreams. For Lonzo, his dream is in spitting distance, and LaVar has done everything he's been able to do to get him there, from early morning weight-training, to late night studying. He's been Lonzo's biggest motivator.
When I was in middle school, I started dreaming of one day making it to the NBA. I wanted to be a point guard, just like Magic Johnson. You agreed to show me how to get there. You made your living training athletes — you still do — so I put my trust in you. And in return, you made me put in the work.
You were always out there with us, leading the way. You were there for every step. Pushing, encouraging and refusing to accept anything less than our very best. You never forced me to do any of it. You knew that you never needed to. You understood me.

And when I did need some motivation, you always knew just how to push my buttons. It wasn't by making me do more reps or anything like that. It just came down to saying something simple like, "I hope you know that you're not getting better." That was all I ever needed to hear from you to make me keep grinding.
Lonzo then took the opportunity to address the question he's been asked the most: does your dad annoy you, are you sick of him talking about you, do you wish he would just be quiet? All of which he has answered with a soft "no," because just about everything his father has said, he agrees with, he just displays his confidence differently.
What they don't realize is all of the stuff that you've said about me in public is the same stuff you've been telling me privately my whole life. And a lot of the time, you've been right. Over the years, you've spoken so many things into reality that otherwise seemed impossible. Even on the night of the draft lottery, when the Lakers ended up in the top three, you started running around the house screaming, "I TOLD EVERYBODY! I TOLD THEM IT WOULD HAPPEN!" That was hilarious.

People may not see it, but I possess the very same confidence that you have. (I think Melo got all of the talking genes.) In fact, when I think about it, confidence is the most important thing that I inherited from you. The difference is, I've internalized it. Everything you've told me, I've absorbed and used on the court. That's where I do my talking.