Justin Bieber's Concert-Worn YEEZYs Serve a New Purpose
The pair has embarked on solo careers.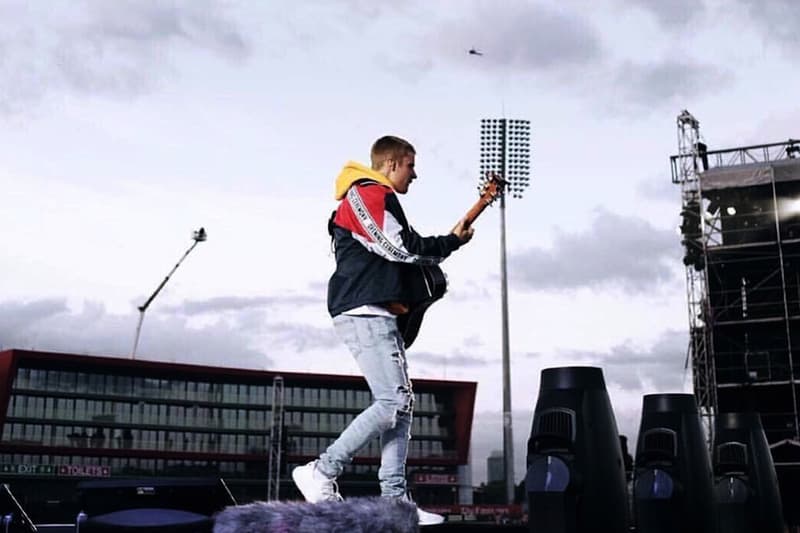 adidas's cream-colored YEEZY BOOST 350 V2 is arguably one of the most coveted shoes in the world. So, imagine the demand for a pair worn by one of the most popular artists in the world. Over the weekend, Justin Bieber gifted two fans by throwing his sneakers into the crowd during his Purpose stadium tour in Frankfurt, Germany. One concertgoer — evidently aware of its high value — decided to immediately place the shoe on eBay, while the other appears to be keeping Bieber's [left] shoe as a souvenir. Both sneakers have legitimately drawn their own solo attention. Bieber's right shoe is being sold for €5,000 EUR or $5,681 USD, and the pop star's left shoe has its own Instagram account with 6,000 followers.
Neither Bieber nor Kanye have commented on the sneaker's newfound fame.