River Island Partners With Innovative Designer Ashish for Its Latest Design Forum
Look for the 15-piece collab to drop this September.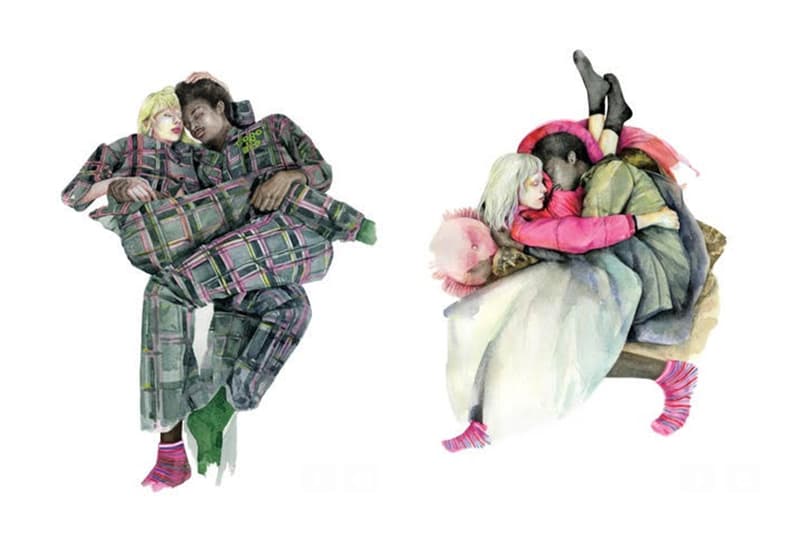 For its 2017 fall/winter collection, River Island has partnered with Ashish in its ongoing Design Forum. Ashish has taken the opportunity to promote a gender-neutral collection whereas previous participants Sibling, Eudon Choi and Zoe Jordan all went the traditional route. Ashish Gupta, who first showed at London Fashion Week in 2005, is a three-time New Generation award winner and is known for his mating of Western and Eastern cultures with added flair and glamour.
The 15-piece 2017 fall/winter collection is described by Ashish as "something lazy and a bit dreamy, something relaxed enough to slouch around the house in, yet stylish enough to be taken out." Oversized sleeping bag puffer jackets, alphabet swears, embroidered pajamas and slip dresses are complemented with additional pieces of loungewear and outerwear that portray a silly playfulness.
Ashish and River Island will launch its Design Forum collection via a short film this September at London Fashion Week's Fashion Film event. The collection will go on sale shortly on River Island's webstore with prices ranging from £30-£180 GBP ($39-$233 USD).