21 Savage Stars in New Animated Instagram Series 'The Year 2100'
The show is illustrated by artist and animator Somehoodlum.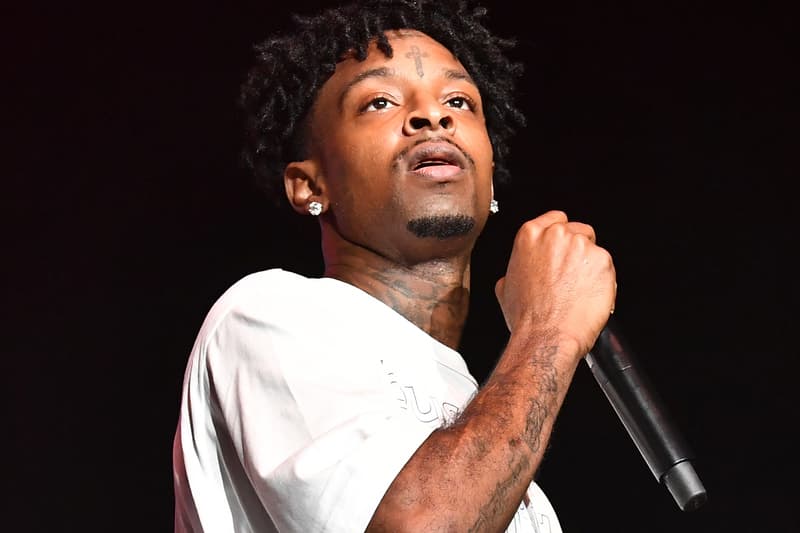 Social video network WeBuyGold has developed a new series featuring multi-platinum rapper 21 Savage. The animates series is titled The Year 2100 and depicts 21 as an evil villain who controls the world with his music. It's the year 2100 and although 21 rules the world, the citizens have begun to turn on him because he's out of beats. The comical series follows Savage as he journeys from Los Angeles to his hometown of Atlanta to create a new album for the world. Episodes of The Year 2100 are slated to premiere on WeBuyGold's Instagram account, and its YouTube and Facebook subsequently.
"I'm excited to bring this cartoon villain to life and for my fans to see a new side of me," said 21 Savage. "The Year 2100 intrigued me as it was the perfect opportunity to combine my music with a new medium and share it with my fans."
DJ Khaled serves as the creative director for WeBuyGold and the company is developing several original short-form animated series with the world's most popular and emerging talent in the music industry. They plan to launch shows with Khaled and the popular dance duo AYO +TEO, among many others within the next few months.
Check out episode one of The Year 2100 below: