This 2006 Video Game Has Accurately Predicted Football Stars of 2017
'Football Manager' has been crystal balling sports successes a decade in advance.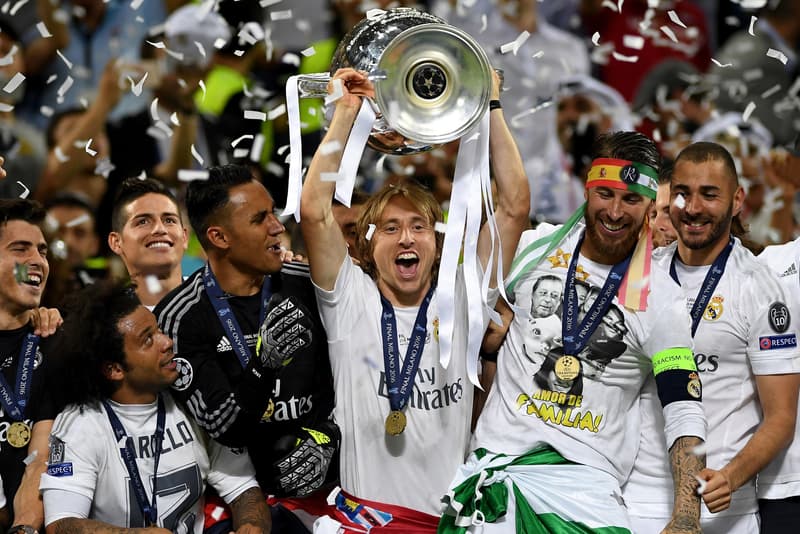 Sega and Sports Interactive's Football Manager, a best-selling football management simulation game series that started in 1992, has been accurately predicting the sports stars of 2017. Specifically, Football Manager 2007, which was actually released in 2006, featured a large number of players on the best-rated list that went on to become real life football superstars in 2017.
Players on the FM 2007 list included Luka Modrić, who in 2006 was on his way into the first team of Croatia's Dinamo Zagreb and in 2017 is one of the star players for Real Madrid, as well at the current Real Madrid caption Sergio Ramos. Arsenal striker Alexis Sanchez was also on the list when he was just 18 years old playing for Colo-Colo in the Chilean league. Other successful athletes on the FM 2007 best-potential list included FC Barcelona's Gerard Piqué, Manchester City's Sergio Aguero, Colombian striker Radamel Falcao, Juventus's Gonzalo Higuaín and Germany's Lukas Podolski.
For other big football news, Real Madrid just became the first team to win the Champions League back to back.