Kris Van Assche Was All About Youth for Dior Homme's 2018 Spring/Summer Collection
The designer walks us through his inspiration for the collection.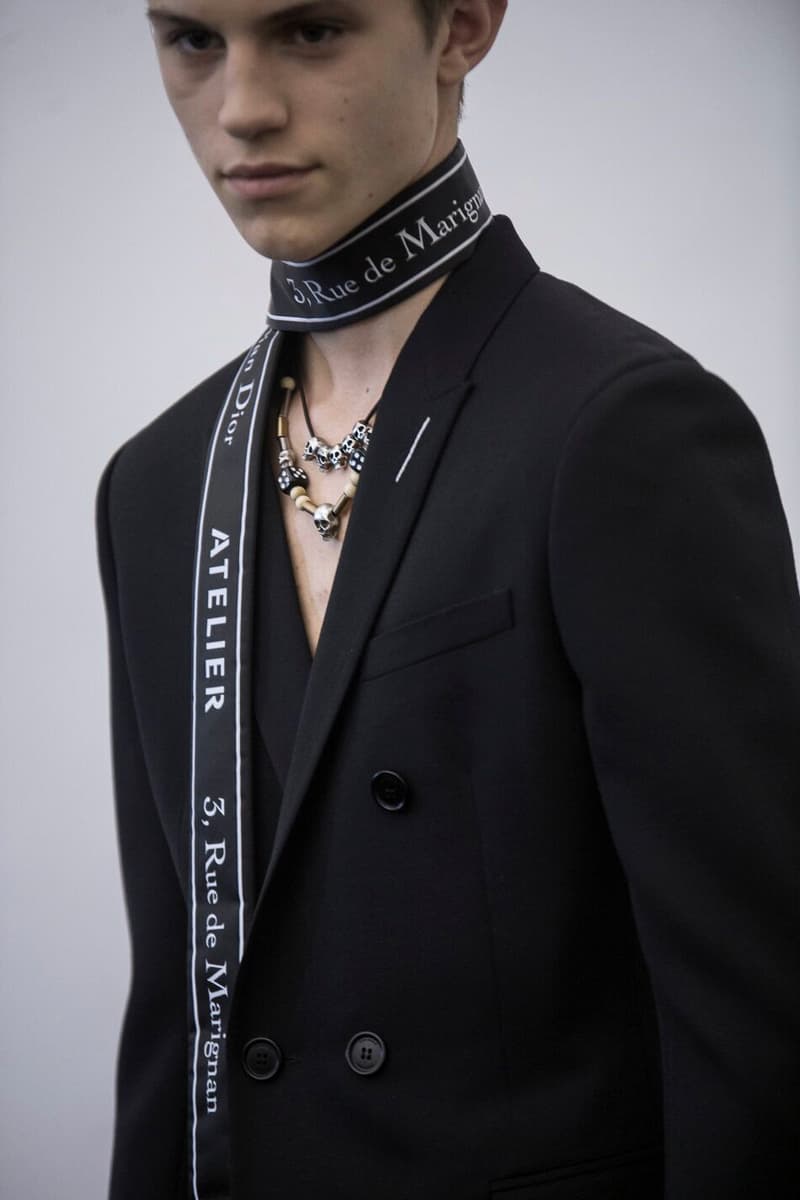 1 of 19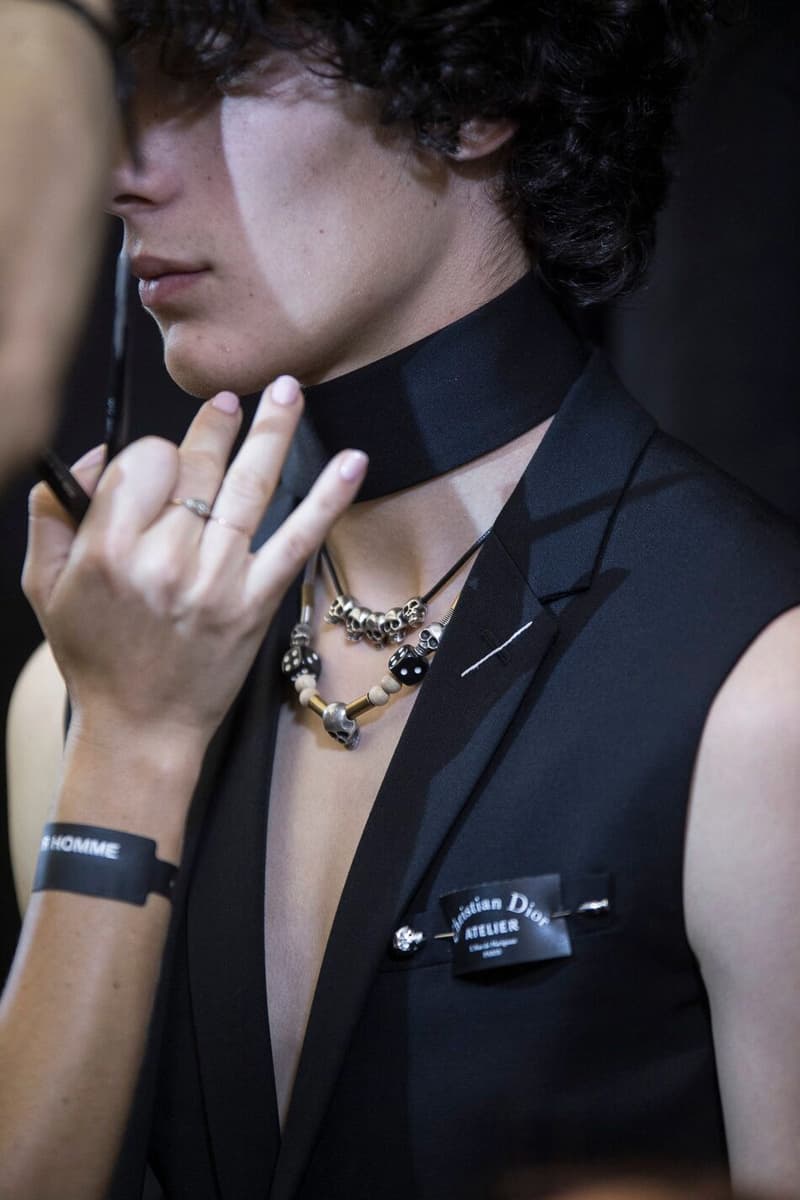 2 of 19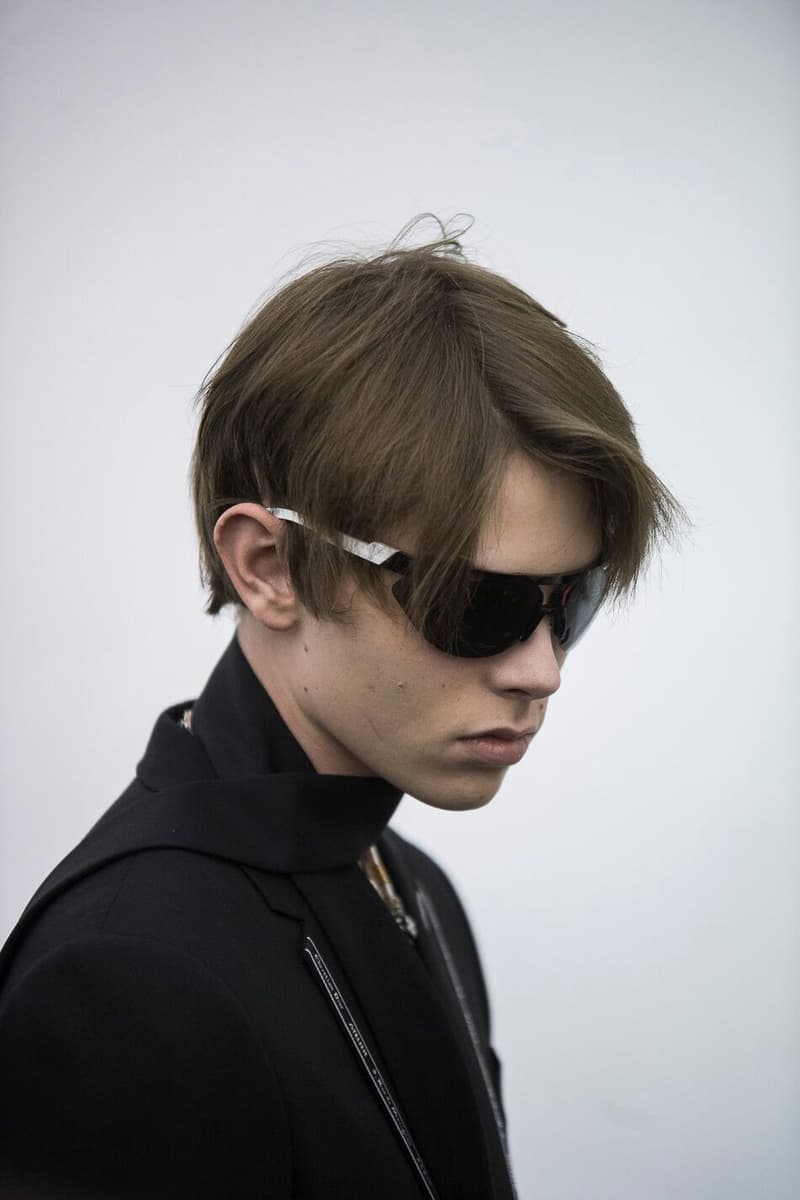 3 of 19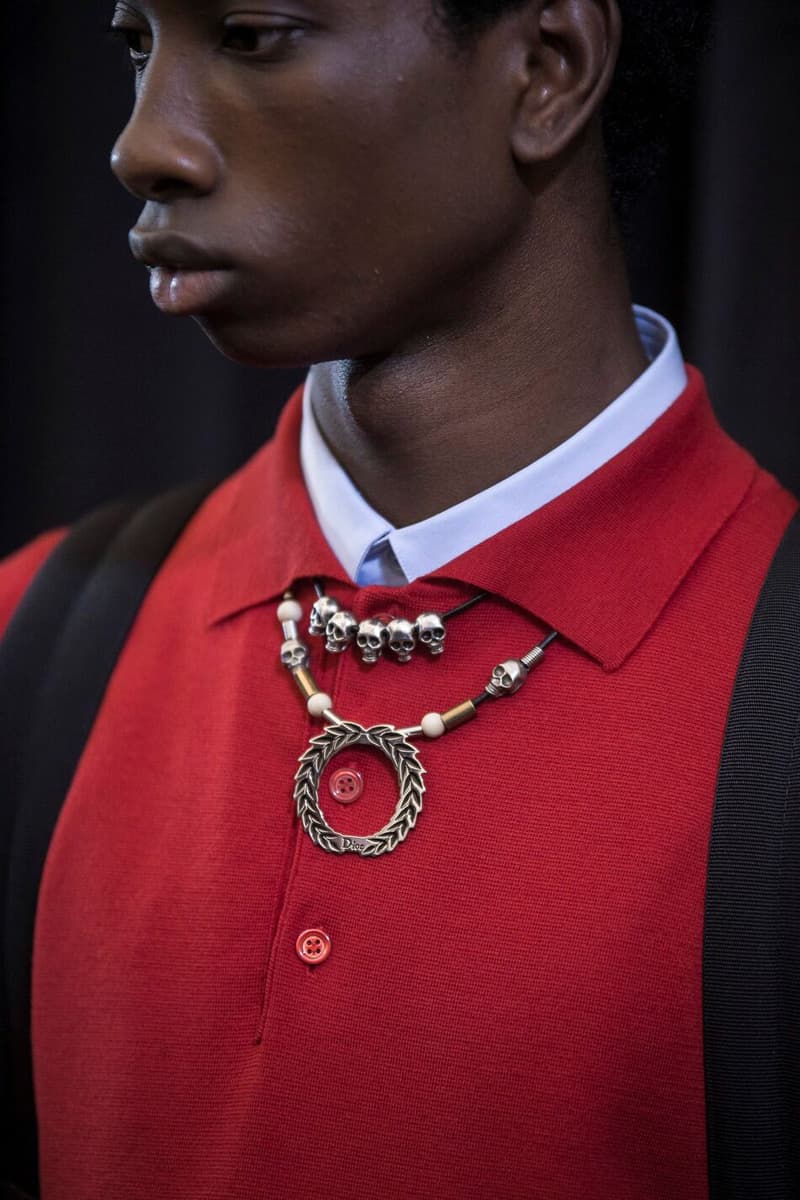 4 of 19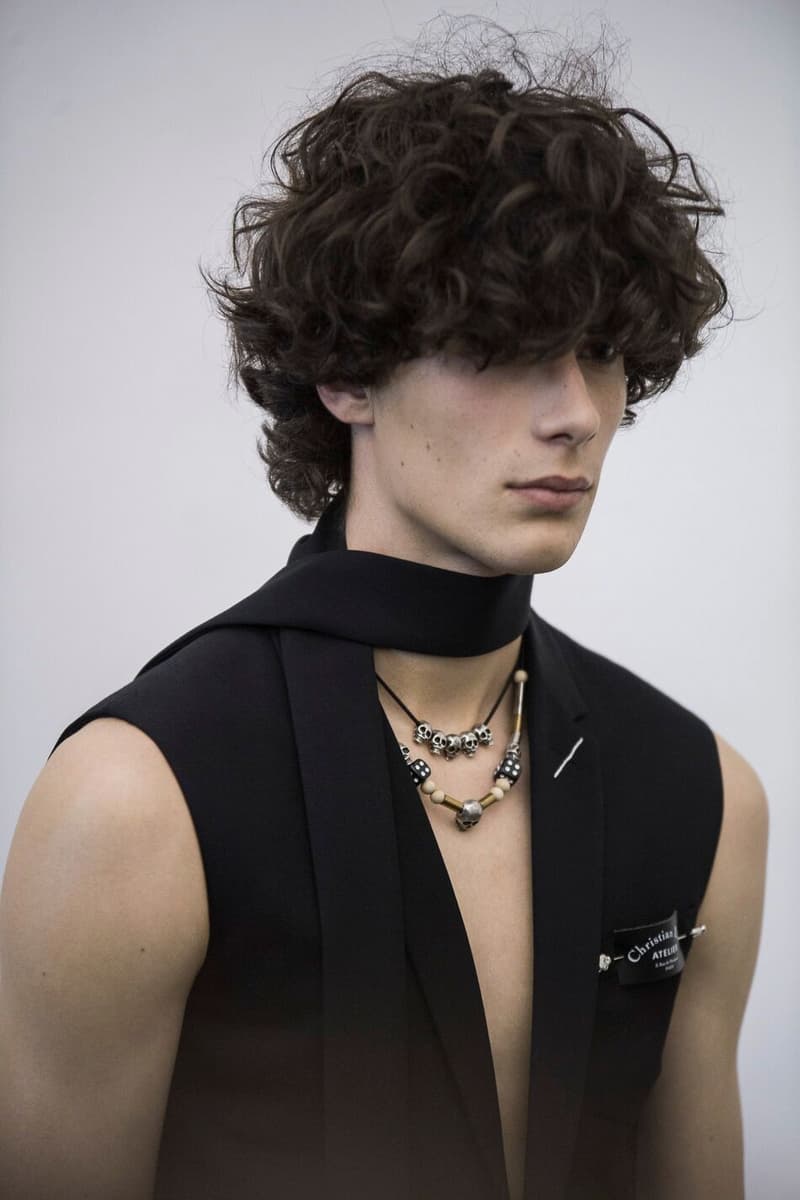 5 of 19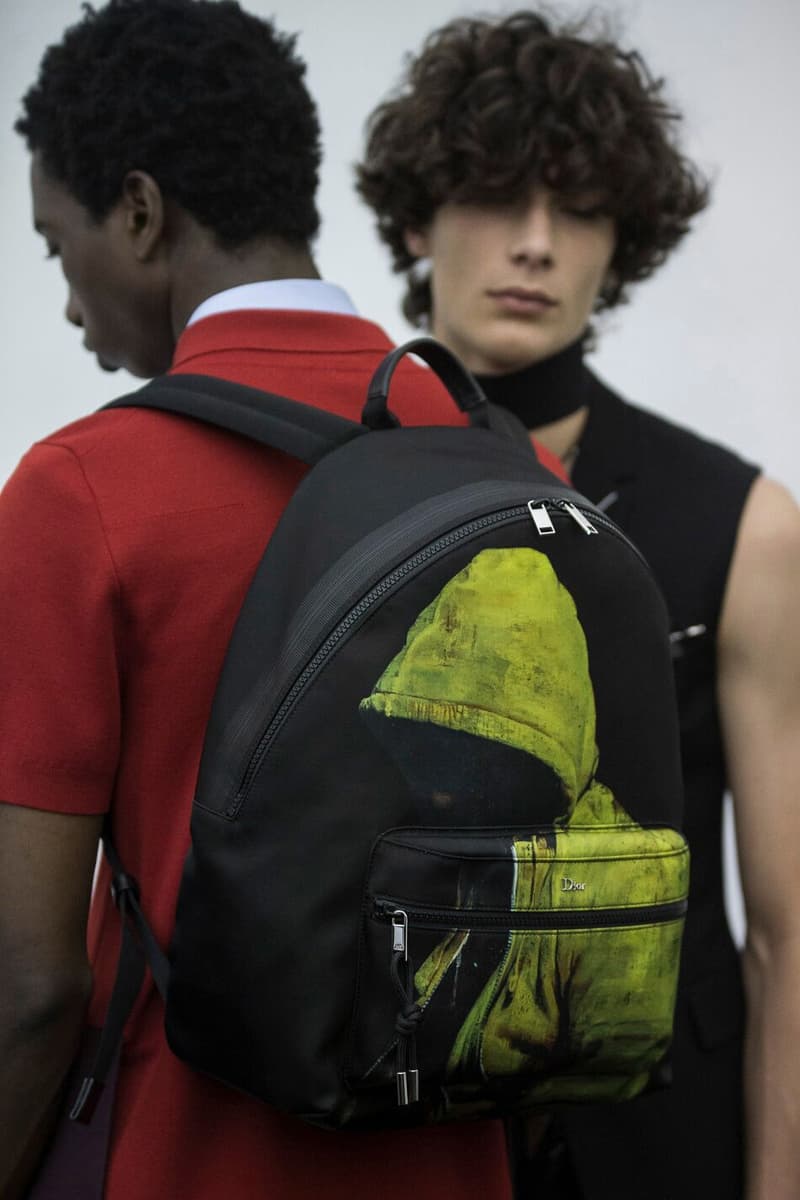 6 of 19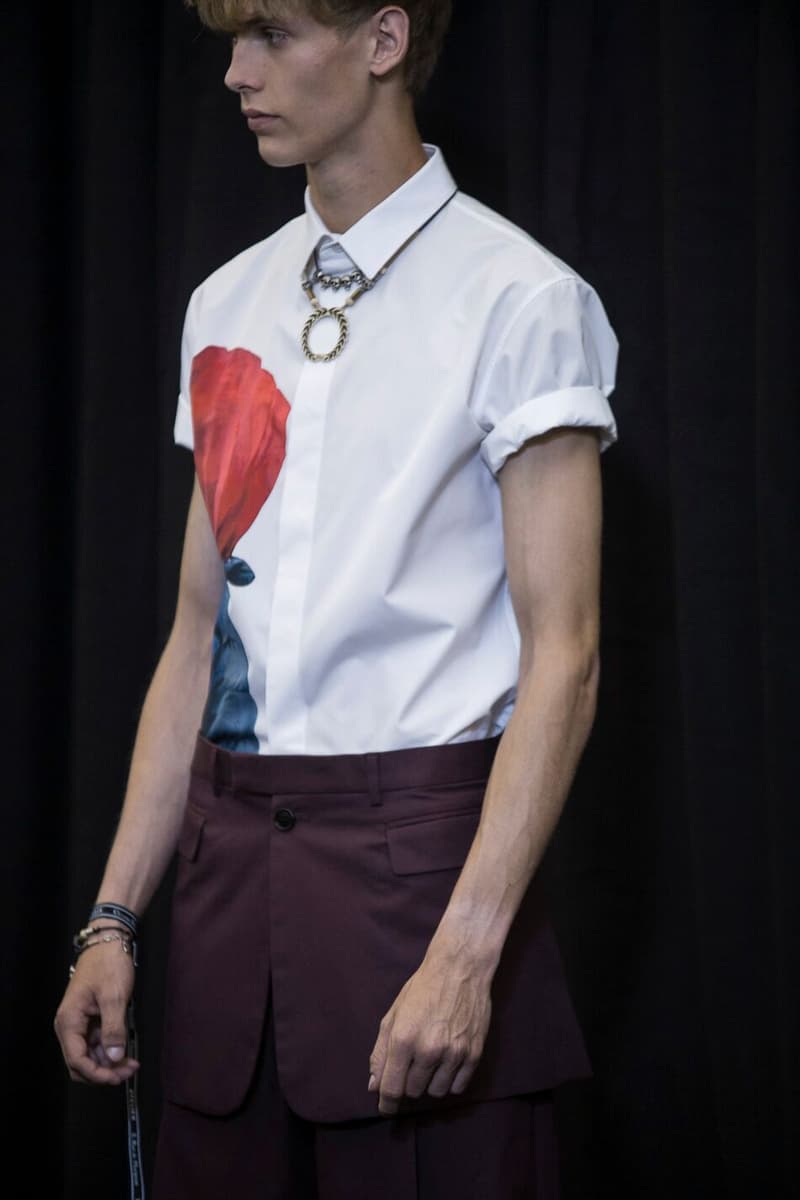 7 of 19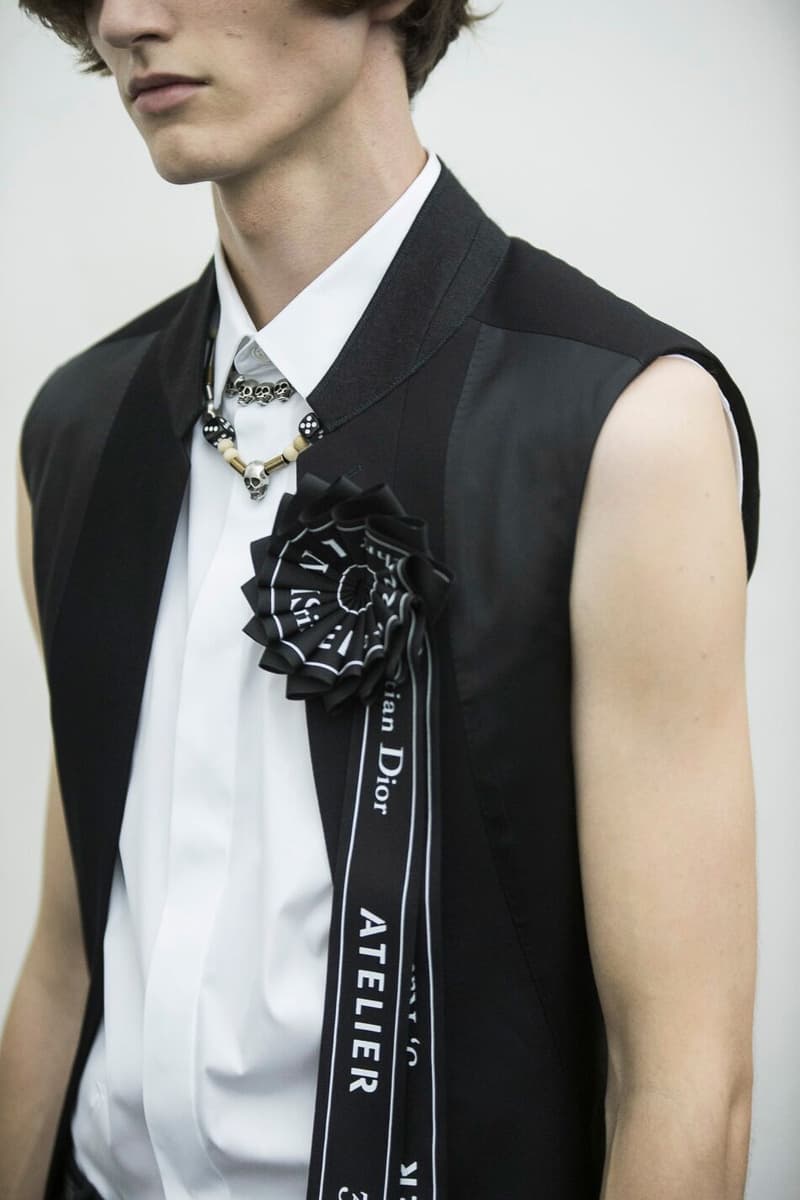 8 of 19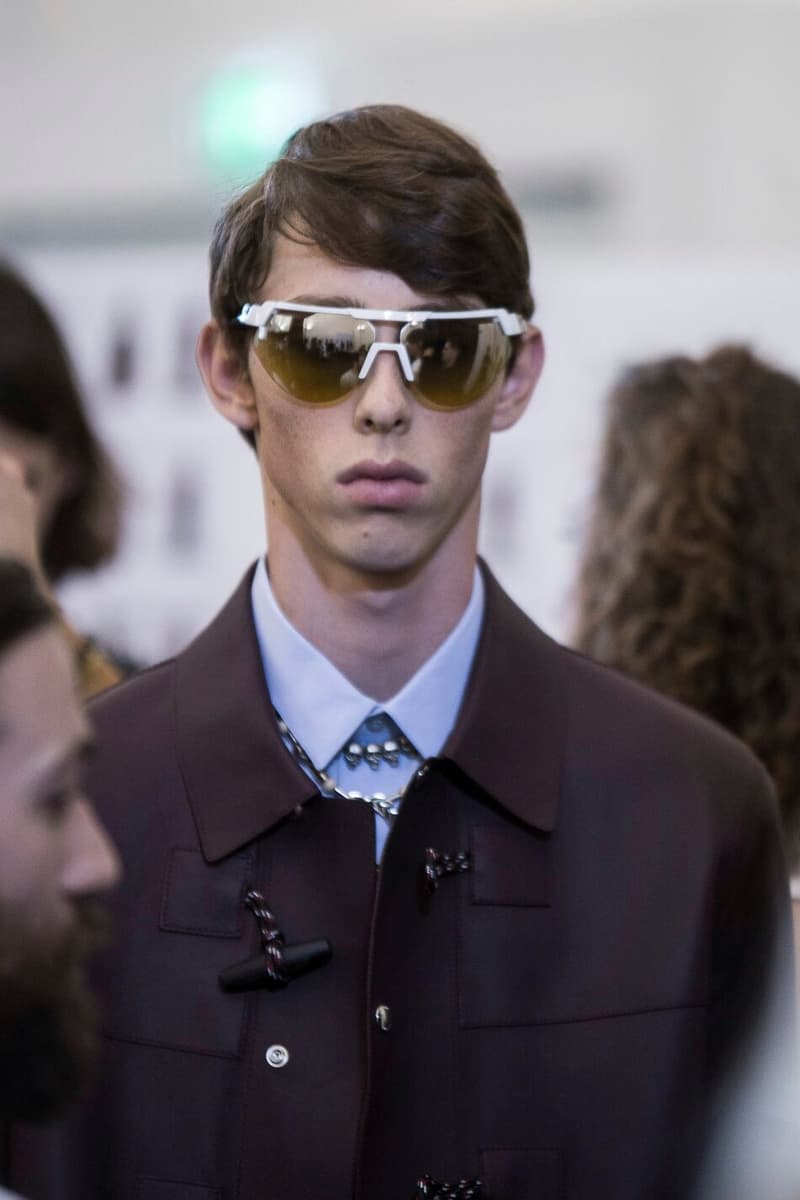 9 of 19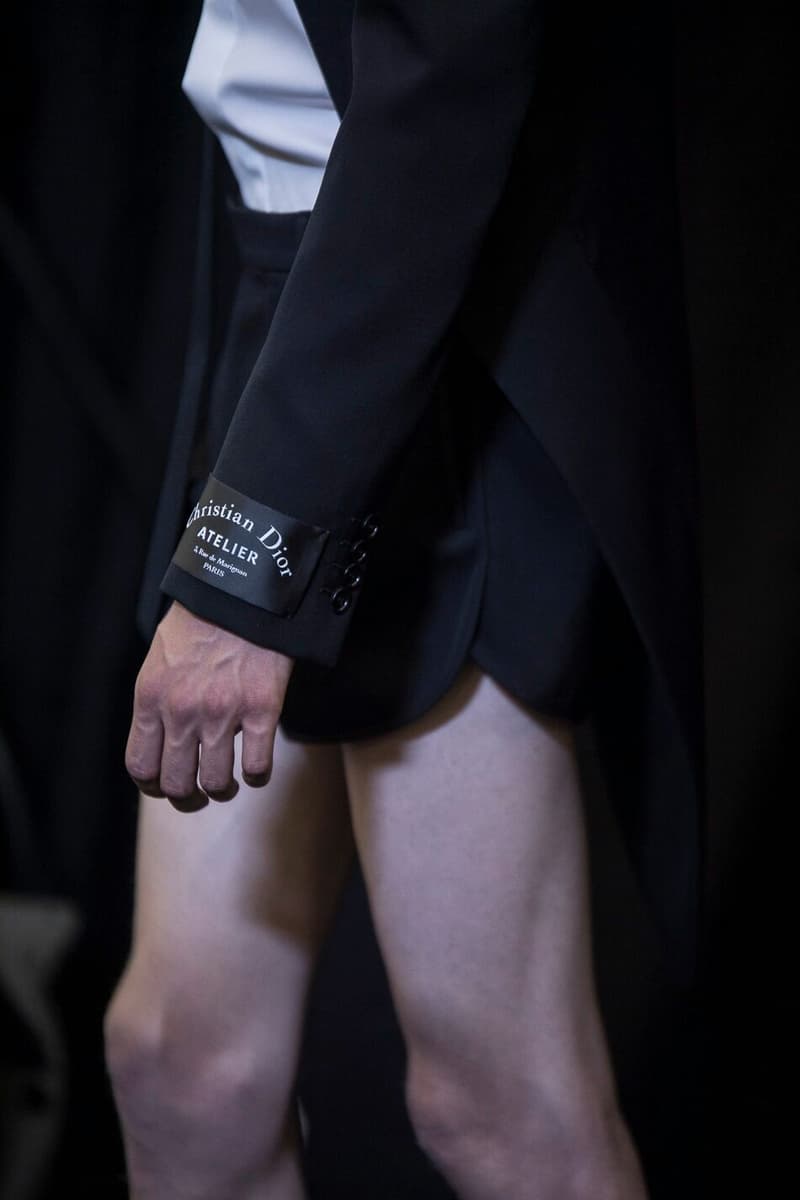 10 of 19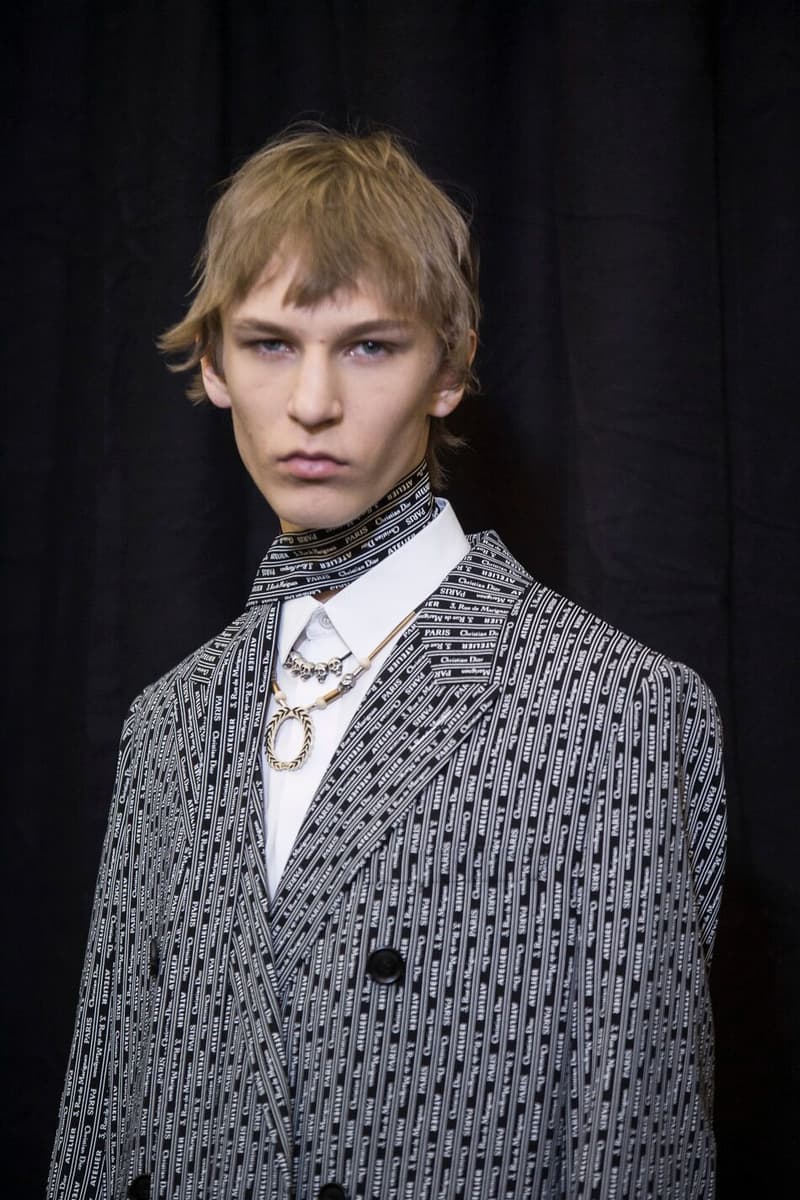 11 of 19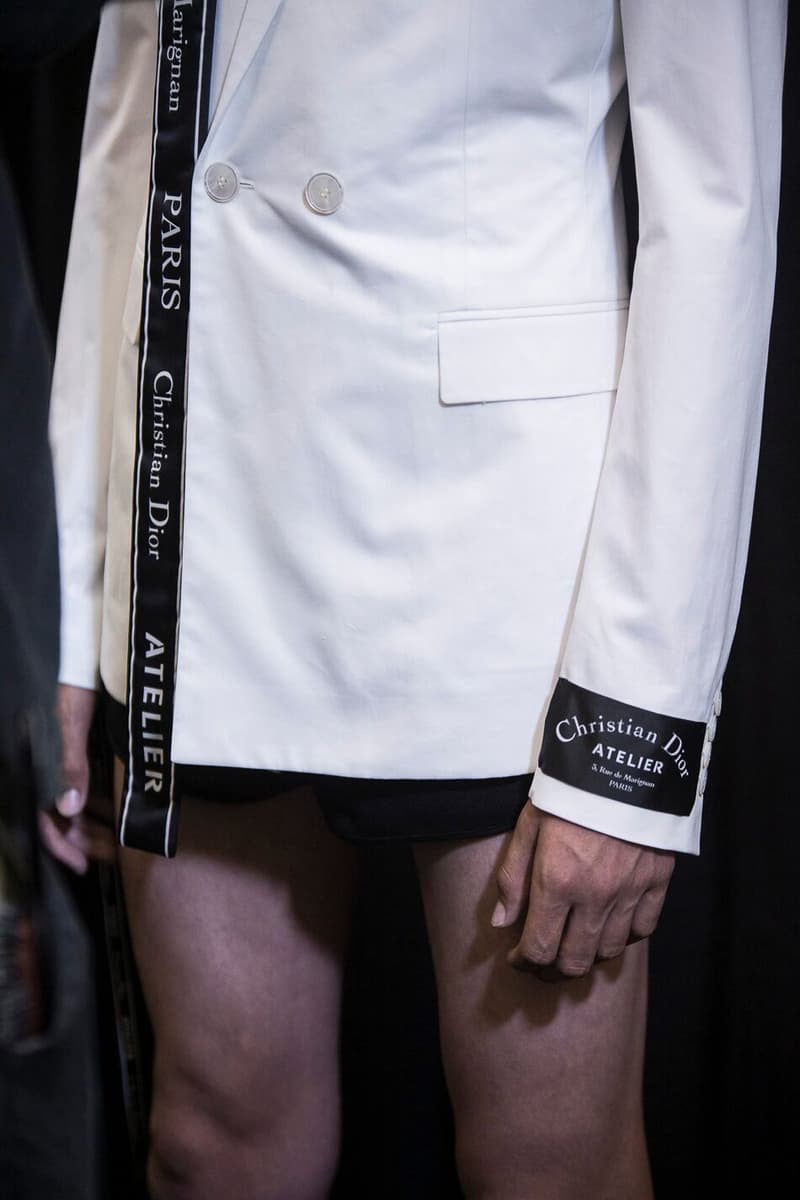 12 of 19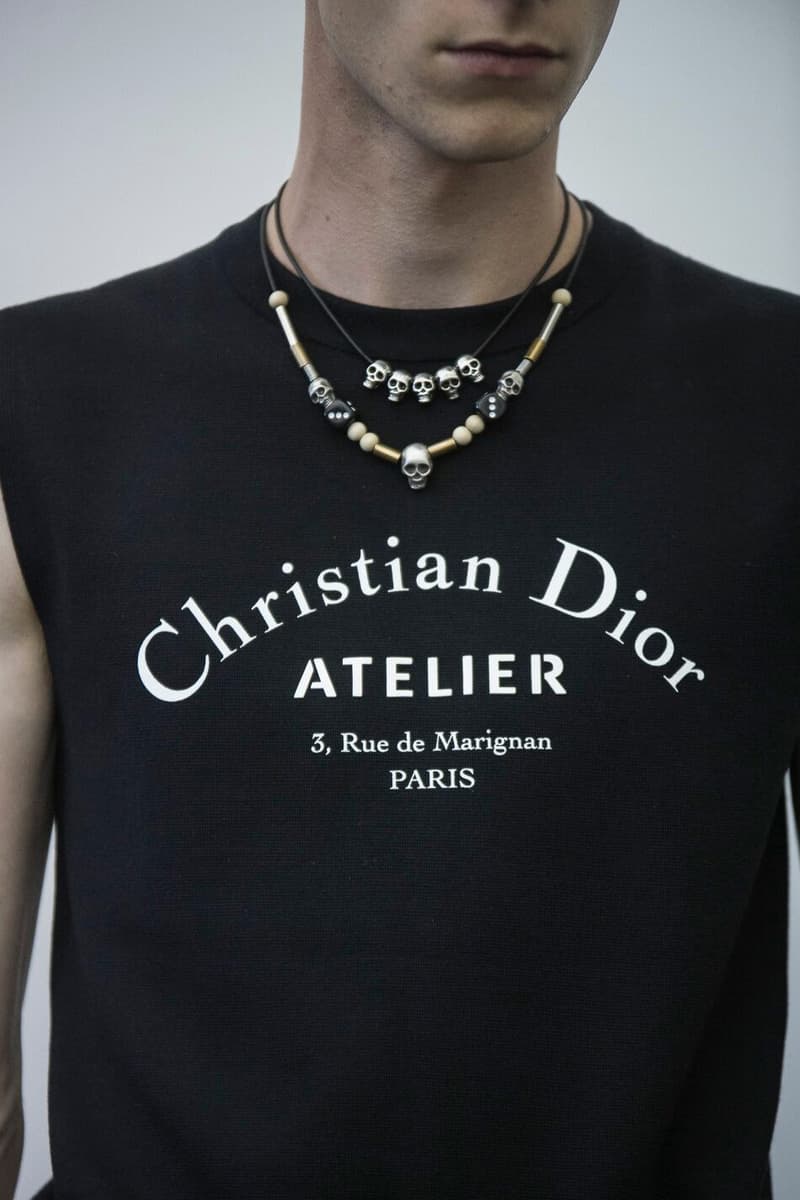 13 of 19
14 of 19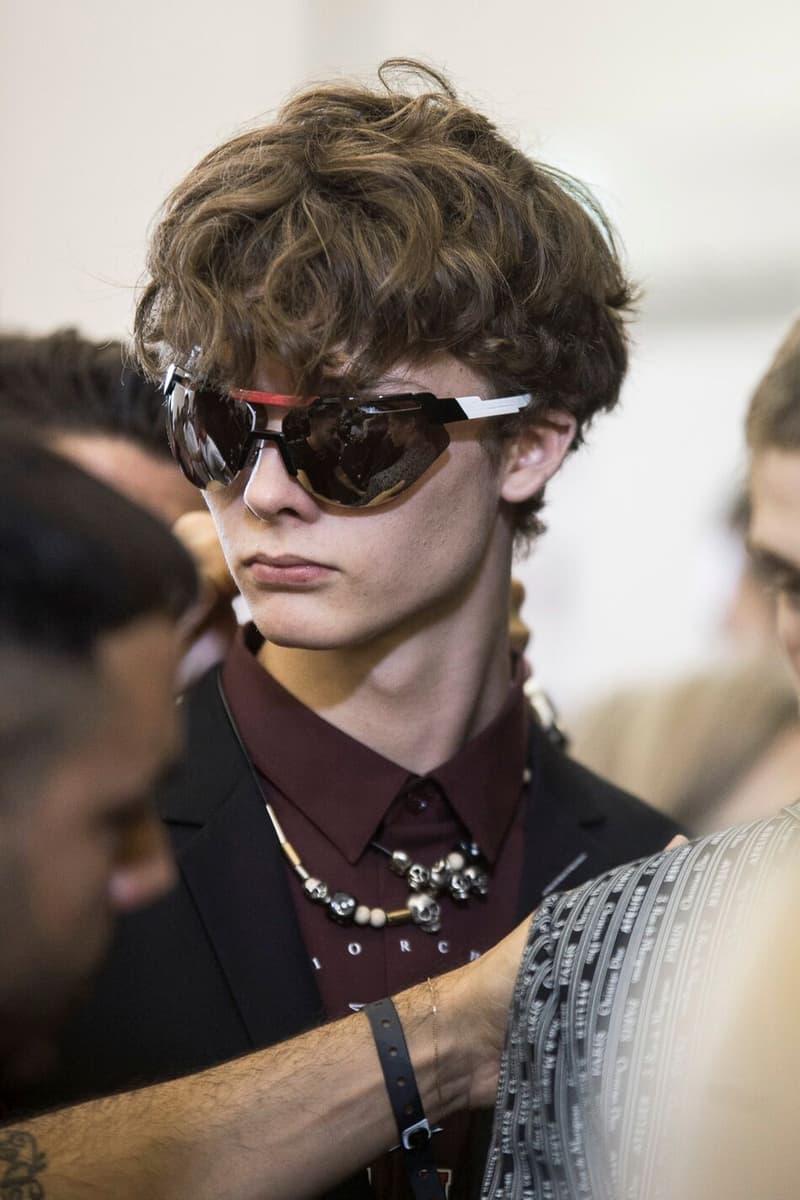 15 of 19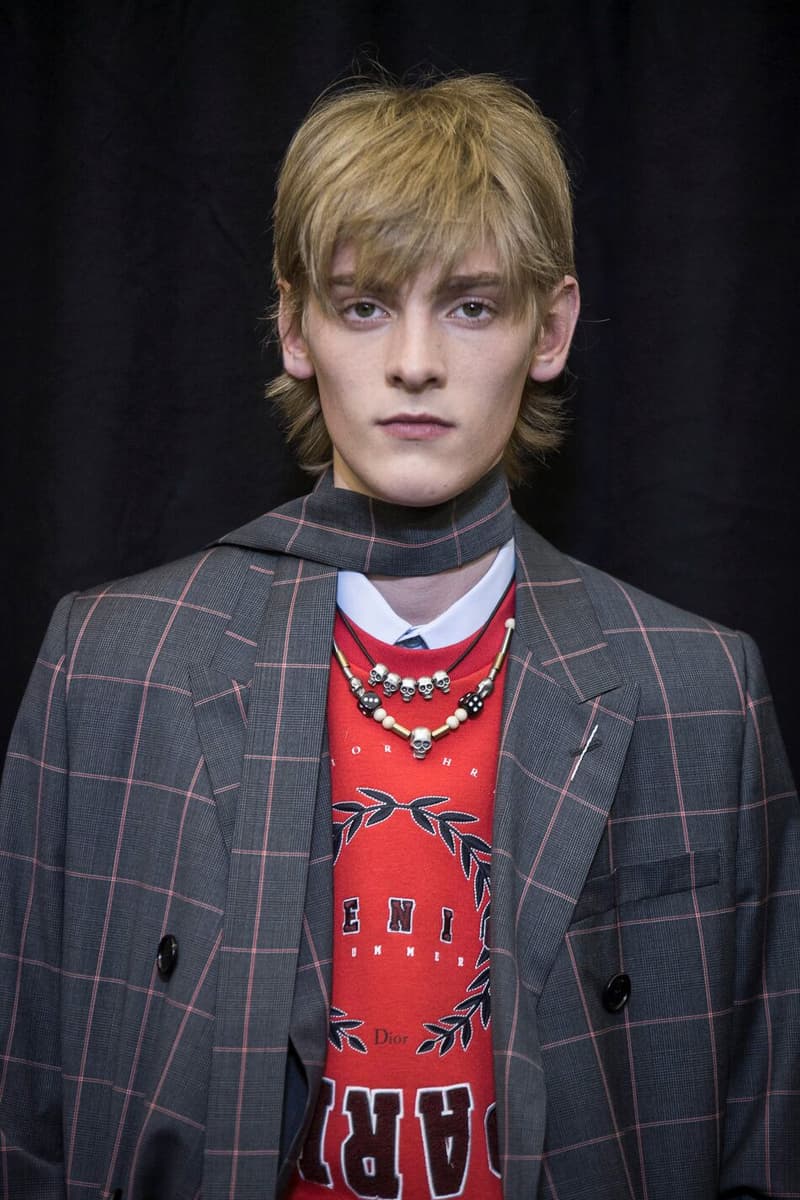 16 of 19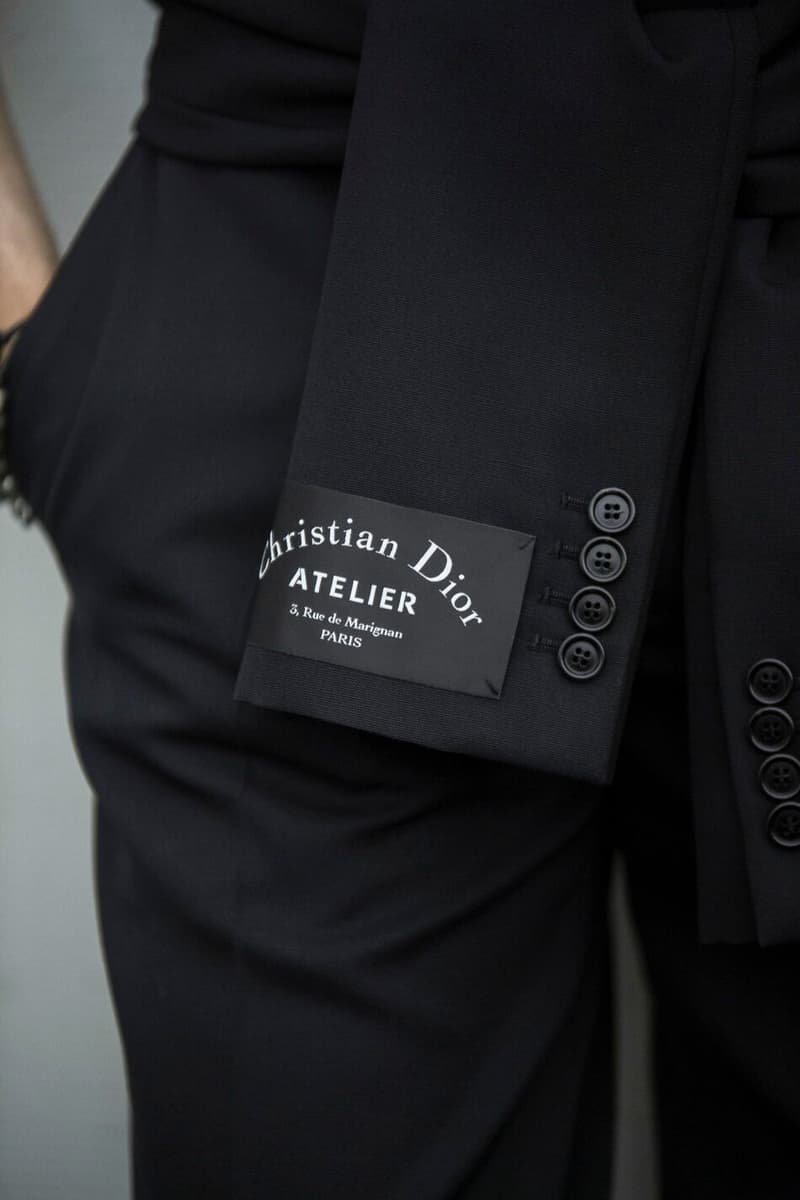 17 of 19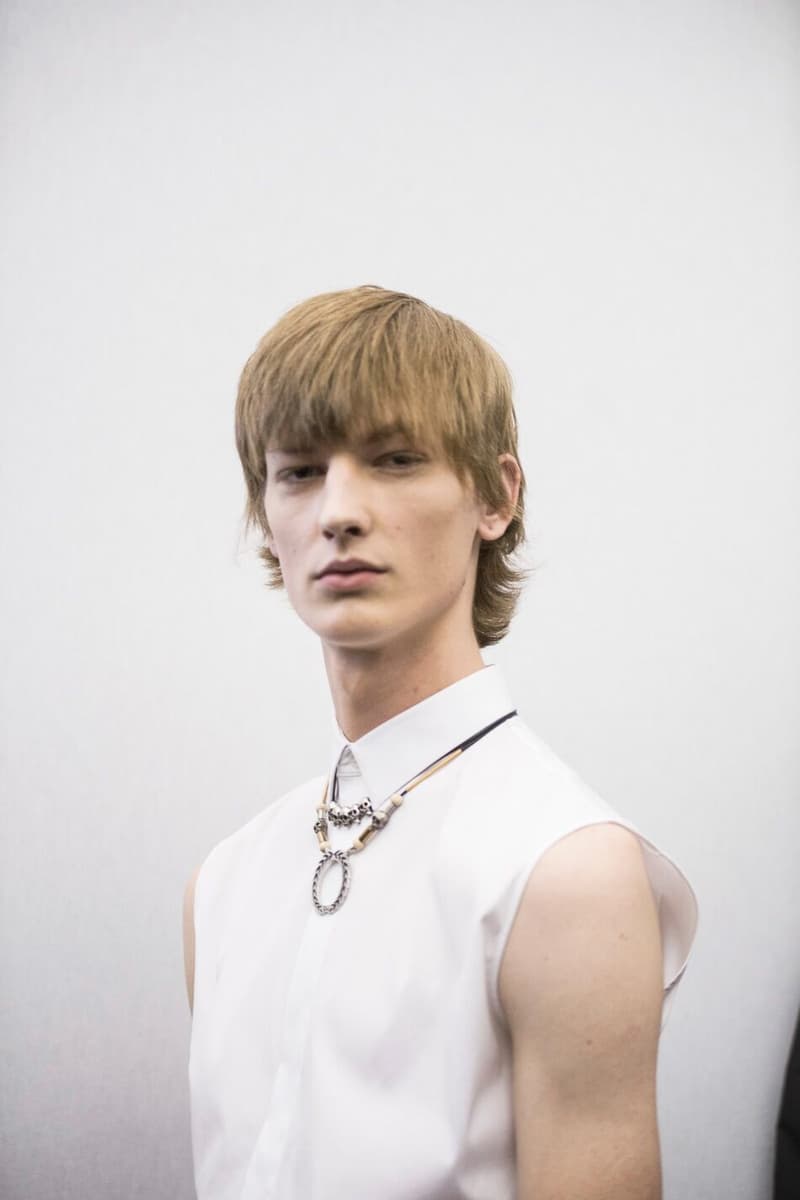 18 of 19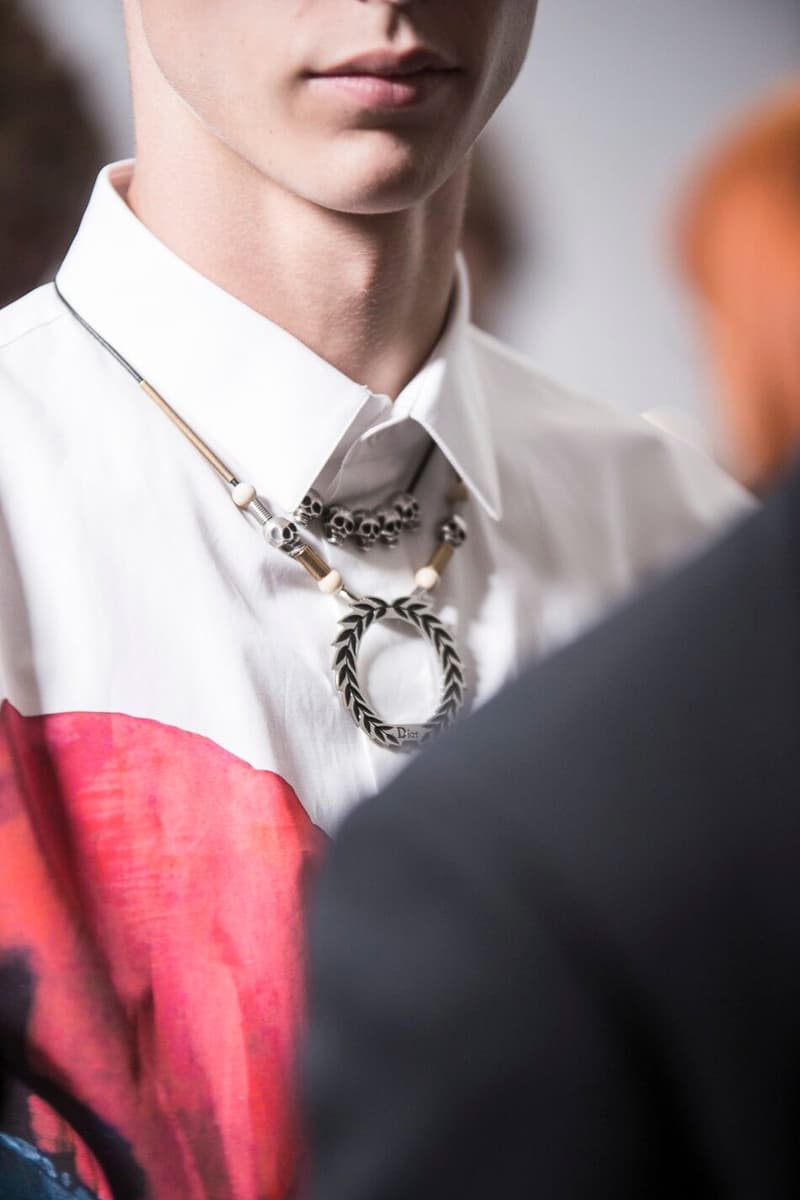 19 of 19
Breathing new life into something that is so deeply embedded in a label's identity — such as Dior's black suit and white shirt uniform — is always a difficult task. But this season's Dior Homme collection had a strong revolutionary tone that struck a perfect balance between reinvention and preservation.
This theme of youthful revolution was evident in the striking swatches of red amidst a staunchly black and white palette, the lineup of teenage boys that marched down the grassy runway (perhaps a metaphor for grass-roots movements), as well as the subversive Parisian logos and the branded neckties (which bring to mind the red ribbons people tied around their necks during the French revolution). At the same time, the element of preservation and heritage was clearly visible in every athleisure-inspired outfit — seen in the wide lapels, the collared shirts, the pleated pants and the deconstructed suit jacket pockets.
Contextually, the premise for this narrative was already set up: this year marks the seventieth anniversary of Dior's revolutionary New Look movement, and the current political climate in France is fertile with insurgent energy. With that said, we had a chance to speak with Kris Van Assche about the inspiration behind his Dior Homme Spring/Summer 2018 collection, as well as a chance to get a closer look at the garments' details.
1 of 6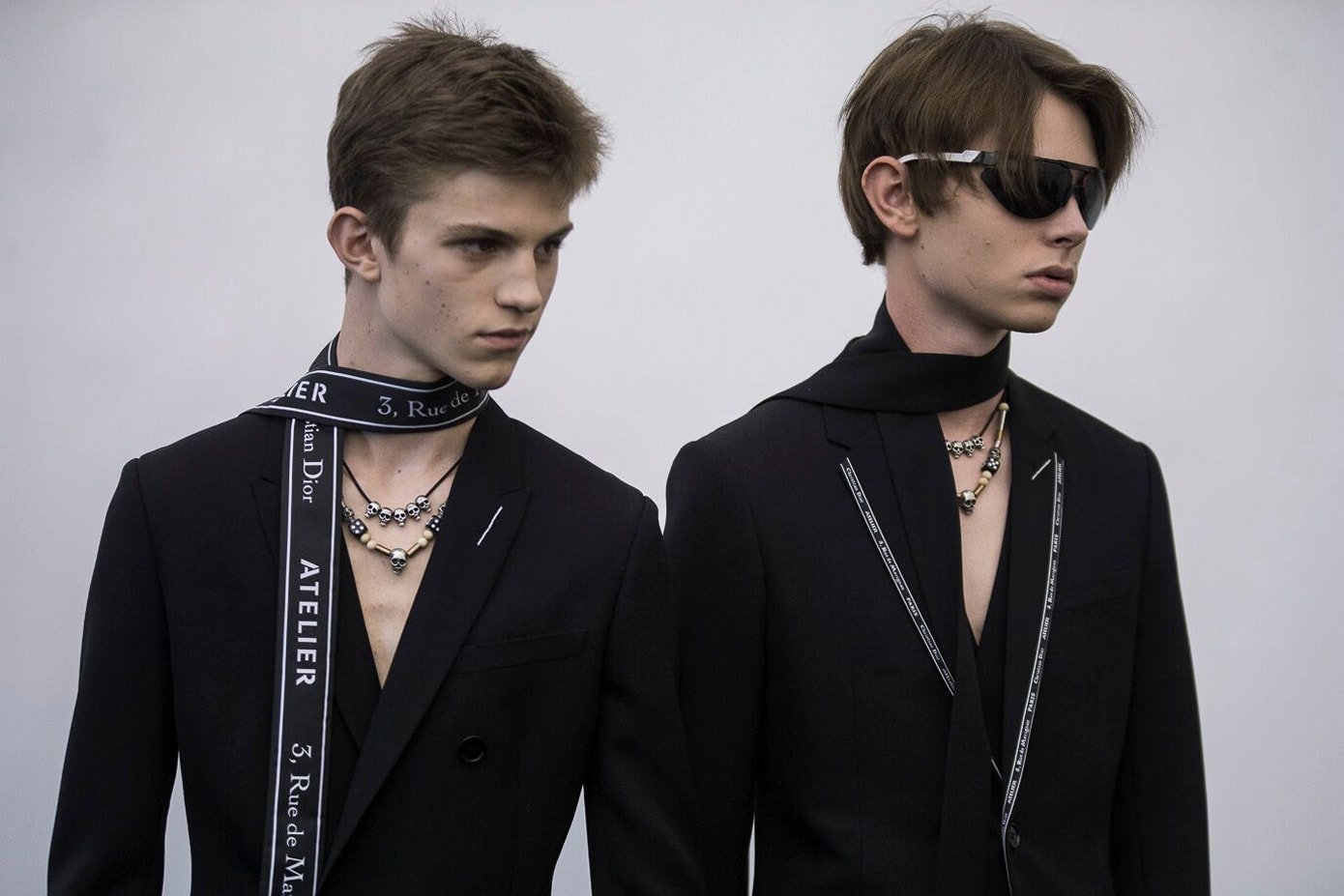 2 of 6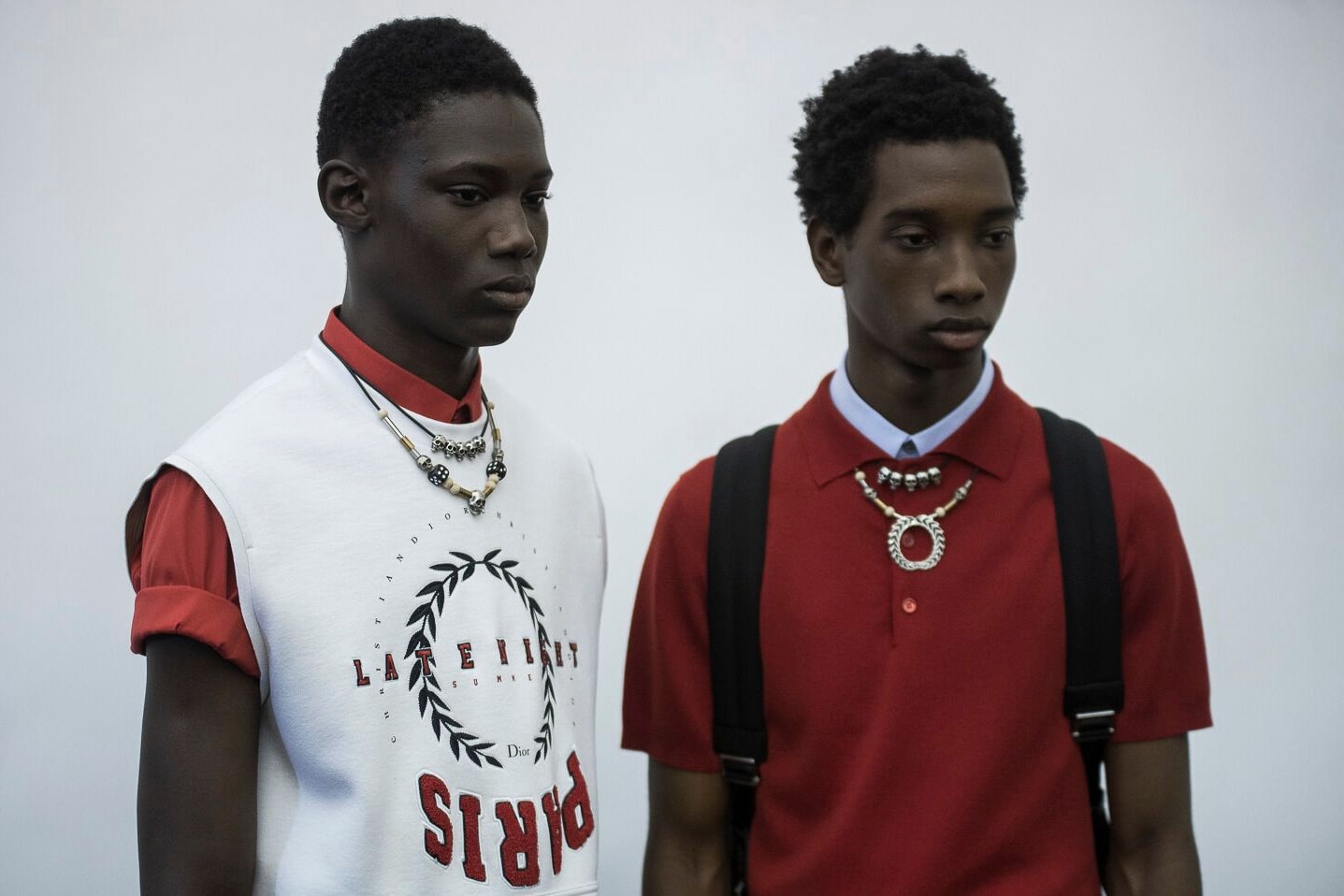 3 of 6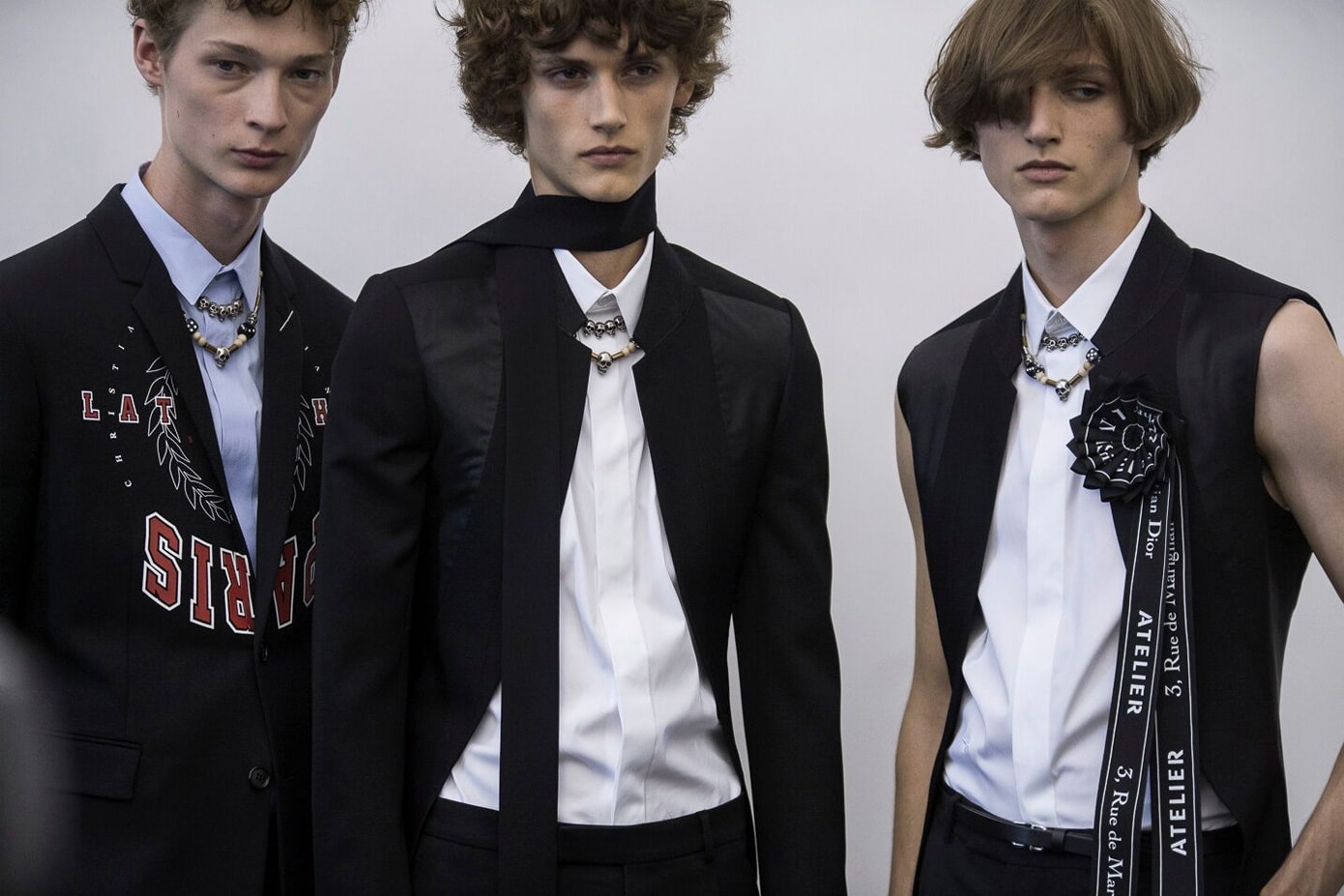 4 of 6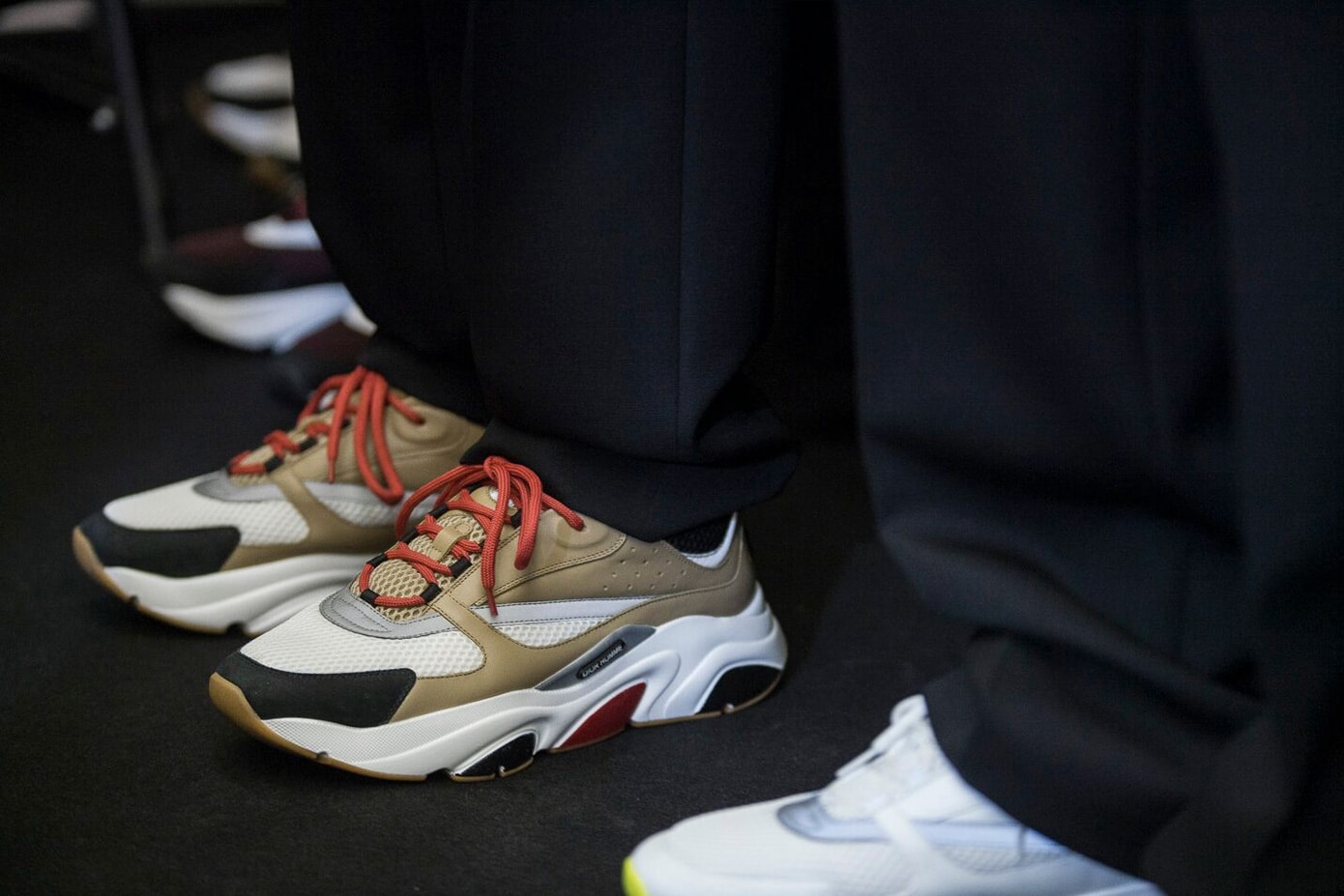 5 of 6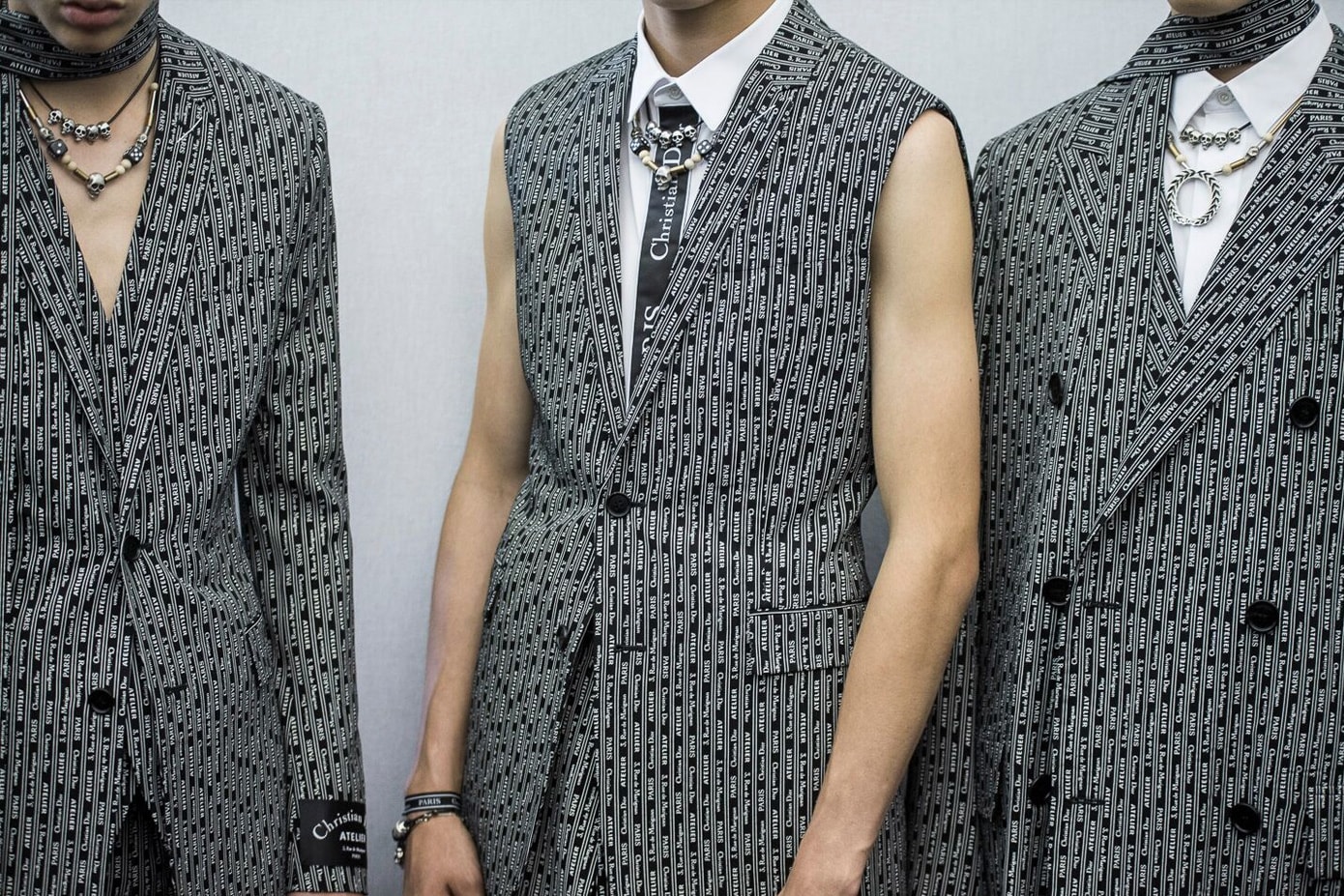 6 of 6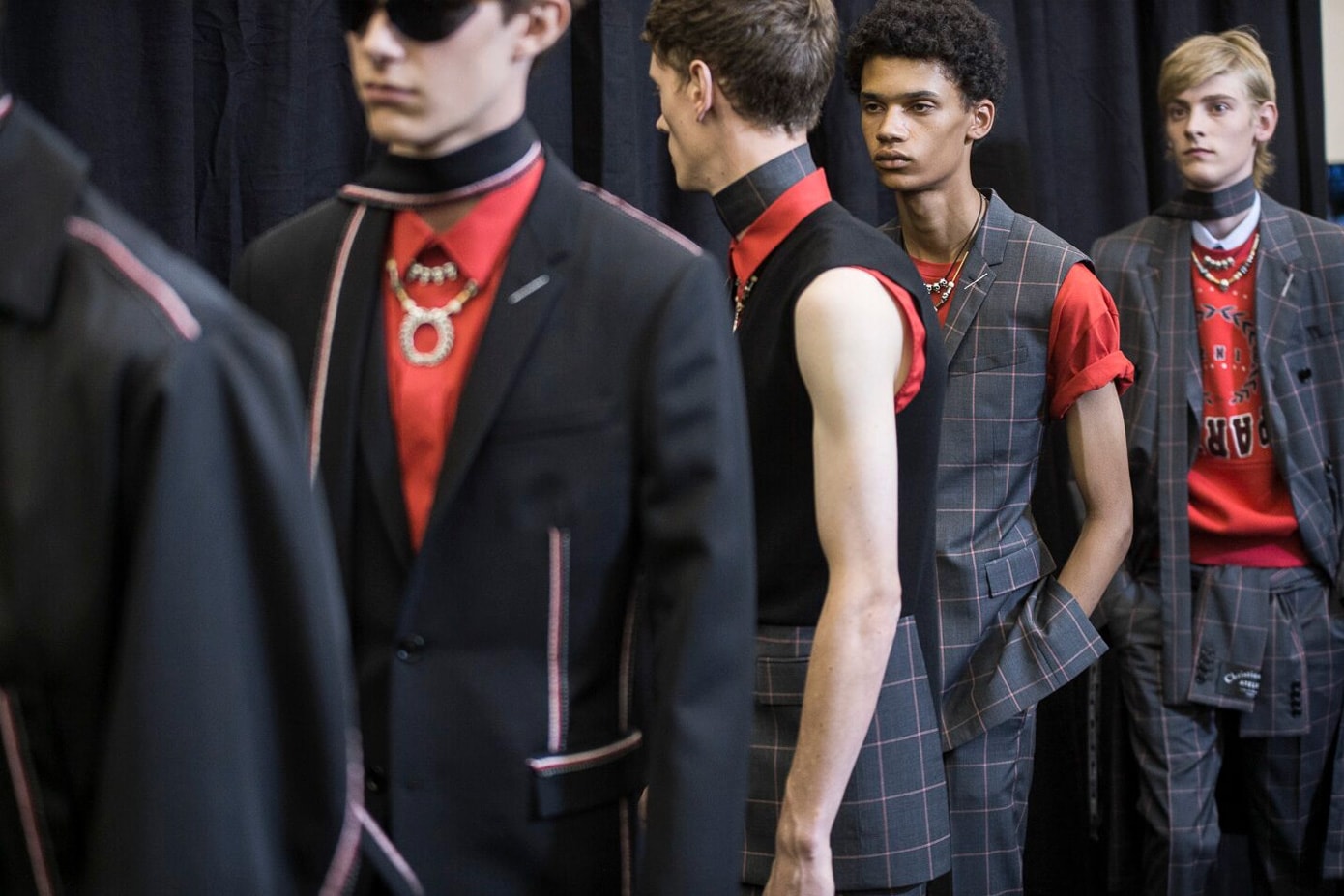 Could you walk us through how this got conceptualized?
The show comes in two blocks. The first block is the area in black and white as I really wanted to think about the DNA of the brand — a black suit and a white shirt. Everybody knows that. I've been in Dior for 10 years now, so this is a good way for me to rethink the past and think about how we can reinvent a suit for the future. That being said, I am not convinced at all that suiting is over; we just need to rethink and make new proposals about it. A lot of the pieces in the collection are deconstructed, like the pants that have half a jacket sewn on the side. This is a jacket which is twisted and draped around the body — which is a whole new way to think with tailoring. There's a black coat, but done in a suiting fabric, thus the piece stays very fluid and becomes a summer-friendly coat. All these things, shorts… the white cotton jacket… everything is about rethinking new tailoring.
The second chapter of the show is more colorful. The beige, the burgundy, the red, the sky blue. It is a lot about school uniform and radical sportswear such as the sweatshirt — which is more in line with the KRISVANASSCHE heritage.
I was going to say, I recall you had the sweater with a hooded top and the bottom part was a shirt.
Exactly. There is quite of a lot of these references in the show. It's really about pushing the DNA of Dior forward as well as pushing my own. It's all about that contrast to take things out of their literal context. School uniforms being cut up, sleeves rolled up. This whole notion of young guys dressing up to please. There is a lot of youth sentiment in there.
What about the new trainers?
There are 46 outfits and all of them are in trainers. Since this show is so much on tailoring and luxury, I really wanted to keep it very accurate with the trainers that come in a lot of colors. As you can see, there are many color blocks on the sneakers.
The twisted and turned jackets are all cut in bias — so it is a new way of doing tailoring. There's the address of the atelier and the label becoming a pinstripe; the idea of "logo" done in a very tailoring way. Even here some '90s influence with the fleur colors. I really wanted them to fit in with the color blocks of the clothes. It's all about the school uniform, the beige, the sky blue, the red. It's quite a challenging task for me to work with color because it is not what I naturally do that much, but I had a good time.
How did you come across this place Grand Palais location?
We started here last January, so this is not our first show here. It's a sublime place; the room in which we had the show was all grey with white finishing which really is what the label embodies. Grey and white are very much related to the stores and Rue de Marignan; I feel a little bit at home here. But again, since the venue is so high-end and chic, we put grass on the floor to give it a more youthful energy.
What particularly draws you to youth for Dior?
It's to keep the brand young. You have to stay focused on youth. There is nothing worse than seeing your clothes grow old with you; the collection still has to appeal to other people. That is the main reason, to always focus on youth.
How did you find Francois Bard the artist you collaborated with?
I discovered him a couple of years ago and he has this very traditional way of doing oil paintings in big formats. There is always this mystery street vibe in them. I like the idea that he is a traditional painter but does very contemporary images. That is the same way I work for the atelier. We do tradition, but we also want to do something young.
What about the usage of flowers? I remember your colleagues telling me you even hand-picked the flowers you sent as gifts.
There are flowers. There's a painting done by Francois Bard that is embroidered on the sweatshirt. I like the idea that these young men are becoming aware that they dress up to please girls. This whole desire to stay out all night — that's why I called the show "Late Night Summer." The feeling you get from the first time staying out all night, making a lot of friends, having some beer, meeting girls… this whole idea of youth. Since they are playing with this idea of trying to please, they also have to stay a little bit tough. That's why there are skulls on some pieces.