Migos Get Into Confrontation With Joe Budden & Chris Brown at the 2017 BET Awards
Watch some footage of the incidents here.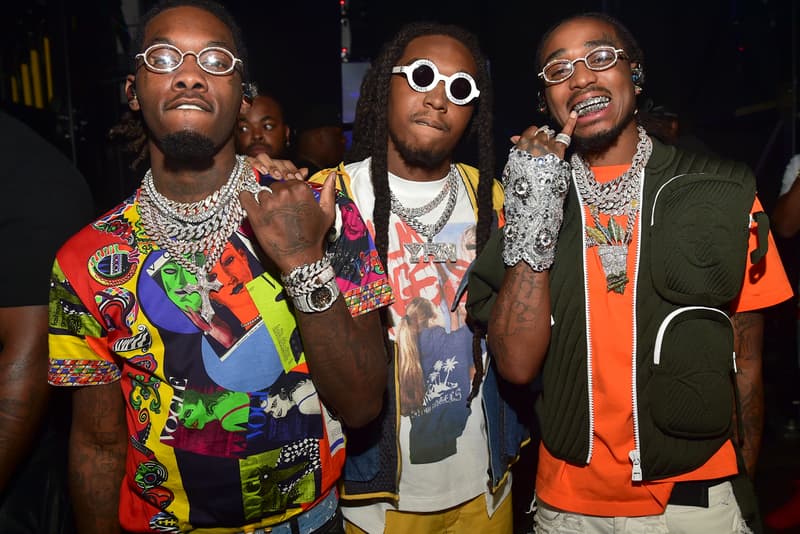 During the 2017 BET Awards, Joe Budden and DJ Akademiks interviewed Migos for their show Everyday Struggle. When Akademiks asks Takeoff about being "left off" of "Bad & Boujee," the Migos member wasn't having it. "Do I look like I was left off of 'Bad & Boujee?'" Takeoff asked. After Akademiks tried to ease up the tension by saying that the Migos are one of his favorite groups, Joe Budden, looking visibly displeased, told Akademiks that it was time to wrap up the interview. When Akademiks tried to finish off the interview, Budden dropped his mic and stormed off. Migos took it as disrespect and stood up, cross-armed facing off against Budden. Various people stepped in to stop the confrontation from escalating any further.
Things didn't stop there. While at an afterparty celebrating the release of Future and Chris Brown's "Pie" video, witnesses reveal that someone in Breezy's crew shoved Quavo and that an unspecified Migos member reportedly jumped in to retaliate but got punched. It led to the Gwinnett County crew following Chris to his car and surrounding him. However, cops allegedly showed up and had everyone split up. Watch footages of the incident below.
Here's the vid I took of migos after the fight pic.twitter.com/lpureTpBSF

— jayla (@malibusgomez) June 26, 2017
Migos & Chris Brown or Joe Budden were about to fight? #betawards pic.twitter.com/ZXFrQw3eHW

— Clint The Boxer (@ClintTheBoxer) June 26, 2017