Chance The Rapper Addresses Societal Issues & Lack of Empathy in Humanitarian Award Speech
The rapper is the youngest-ever recipient of this BET award.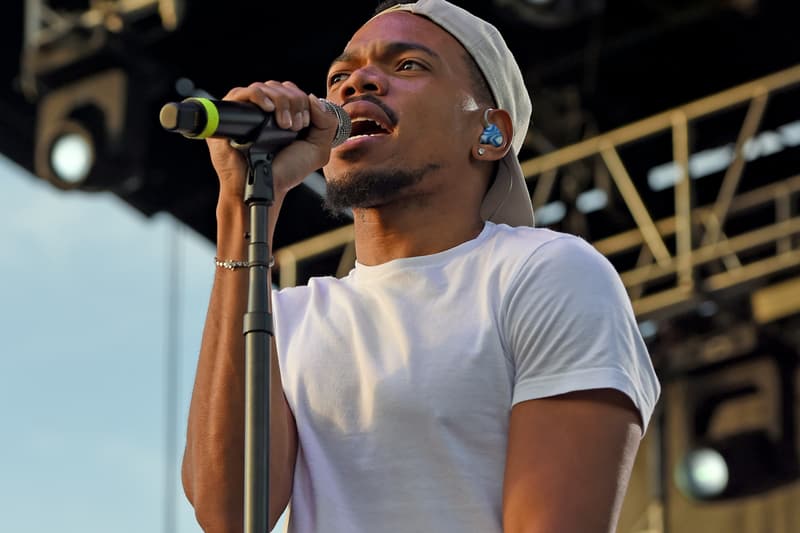 On top of winning an award for best new artist, beating out 21 Savage, Cardi B, Khalid and Young M.A, Chance the Rapper received the 2017 BET Humanitarian Award tonight. The Chicago rapper is the youngest recipient of this award, and was considered of it because of his massive contributions to his community. Chance donated $1 million to Chicago Public Schools and also raised $2 million through his Social Works organization. Former First Lady Michelle Obama gave a short speech before Chance received his award. "We are so incredibly proud of you Chance," she said. "Chance is showing our young people that they matter. Chance you are an outstanding role model, and an inspiration to people who care about our next generation."
Michelle Obama message to Chance The Rapper #BETAwards pic.twitter.com/C5bhr5TVYr

— HipHopDX (@HipHopDX) June 26, 2017
In his acceptance speech, the Coloring Book rapper addressed a few of societies biggest issues: police brutality, mass imprisonment, and the current government's failure to empathized and to deal with these problems. "This is wildly overwhelming," the rapper said. "I didn't prepare a speech because I wanted to speak from my heart. I love this. I love black people man. [...] I was gonna say it feels a little early to get something like this. But my God doesn't make mistakes. And I like to think he's putting this enormous pressure on me to see how I act. And I had plans to tell the world and everyone watching to make the world a better place. But my big homie Reese told me that we gotta work on ourselves before we change the world."
Watch his acceptance speech above.