10 New Smooth Jams For Your Summer Playlists: Drake, Radiohead, Daft Punk, Goldlink & More
Summer 17' ready.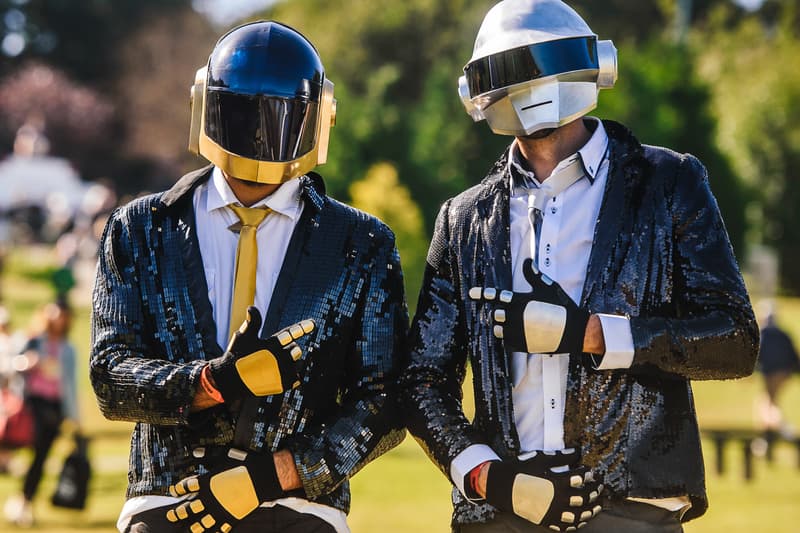 With summer officially arriving as of Wednesday, some of your favorite artists are beginning to change pace musically and breakout some more smooth, suitable cuts for the warmer months ahead. This week, we've compiled a list of the ten best, new smooth jams for your summer playlists. Listen below to ensure you kick off summer '17 correctly.
24hrs

– "Did It Again"

With his Night Shift EP still fresh and barely a month old, the grind never stops for the fast-rising singer who refuses to slow down and continues his streak of hits. This week, the Private Club affiliate returns with another new record, linking up with producer James Royo, to serve up a moody, melodic new-school R&B with the release of "Did It Again." Listen below.
Shabazz

Palaces – "When Cats Claw"

2017 has become the year of reemergence for Shabazz Palaces, who are planning to release two albums this year. Since the announcement, they've release a slew of impressive cuts including their most latest, "When Cats Claw." The song features an abundance of bass and minimal percussion, the perfect vibe for these warmer months ahead.
Parcels & Daft Punk – "Overnight"
A practically unknown band managed to finesse the plug this week when they snagged Daft Punk for a new track called "Overnight." The Australian band based in Berlin apparently just so happened to be in the right place at the right time when they crossed paths with the legendary music duo at one of their shows Paris. Needless to say, that meeting would land them this new song that's nothing less than amazing. Peep below.
Aminé

& Charlie Wilson – "Turf"

Still riding high off 2017 XXL Freshman selection, young rap up-and-comer Aminé has released a new melodic single with the legendary Charlie Wilson. The is slow-burner that finds Aminé and Wilson to paying homage to his hometown and upbringing. Listen below.
Goldlink

– "Crew" Remix featuring Gucci Mane, Brent

Faiyaz

& Shy

Glizzy

The standout single from GoldLink's At What Cost album was without a doubt, "Crew" which featured fellow DMV artists Brent Faiyaz and Shy Glizzy. This week, the DMV rapper shared a hard-hitting remix with none other than Gucci Mane himself, who once again delivers another fiery verse. Listen to the track below.
Radiohead

– "Man of War"

Radiohead are summertime vibes for days, that's why when the band released a new song this week, Radiohead loyalists went ham. Titled "Man of War," the song will be bundled as a part of OKNOTOK 1997-2017, a reissue of OK Computer for its 20th anniversary, along with two other formerly unreleased tunes and eight tracks off the B-sides. Check out the single below.
Vince Staples – "BagBak"
After much anticipated, Vince Staples finally dropped Big Fish Theory, his highly-anticipated follow-up to his critically acclaimed debut album Summertime '06. Packed with 12 songs, Vince made sure this album had a wide-array of musical influences that translated into a universal album that pretty much had little bit of something for everyone. Most notably, "BagBak" a smooth, summertime anthem that rolls out with the perfect tempo from beginning to end. Stream below.
Drake – "Signs"
Drake wasn't in Paris for Fashion Week, but he still managed to make his presence felt. In partnership with Louis Vuitton, the 6 God debuted a new summery single called "Signs" that was used in the background of the official LV Men's Spring/Summer 2018 show. This song will not be going anywhere, anytime soon. Stream below.
Majid

Jordan – "Gave Your Love Away"

During the Louis Vuitton S/S 2018 menswear collection show, listeners tuned in to hear a new Drake record titled "Signs." That's not the only new material coming out of the OVO camp; Majid Jordan also dropped a new track during the event. Tentatively titled "Gave Your Love Away," a studio version was played during the latest episode of OVO Sound Radio on Friday night. Stream the track below.
TYuS

featuring 21 Savage – "Between Us" Remix

Chances are you haven't heard much about TYuS unless you've been keeping up with some the emerging talents off SoundCloud over the past few months, but make no mistake, you'll likely be hearing his name a lot more in the future. Especially after a co-sign from one of the game's hottest rappers with 21 Savage. His new silky-smooth cut arrives just in time for the summer, peep below.

Be sure to check out our previous music roundups for the best drops of weeks past.