#hypekids: BAPE Introduces a Camo'd out Baby Stroller for the Little Ape Heads
Start 'em young.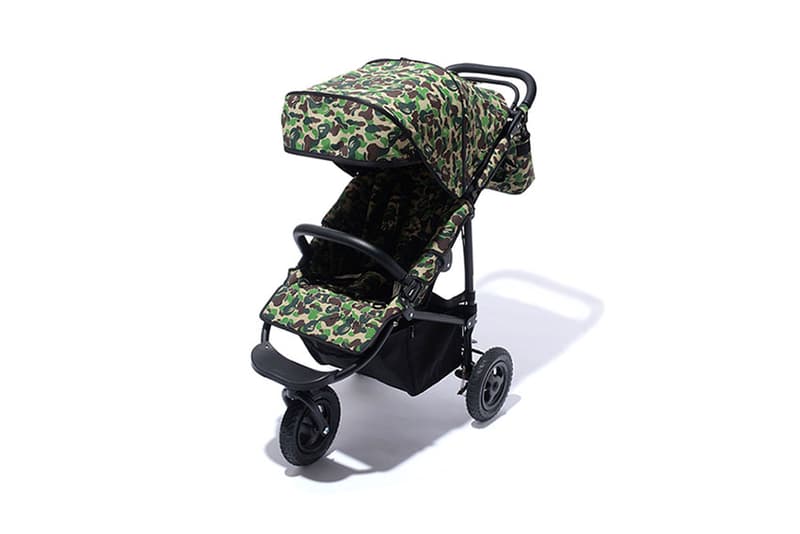 While the adults can ride around in the BAPE Ferrari 458 Italia GT3, the young ones can shred the street in an all-new ABC Camo'd out stroller. Teaming up with Air Buggy, the BAPE stroller features rail guards for protecting the little one as well as a foldable cover for shade and privacy. Look for the Air Buggy x BAPE ABC Camo Stroller to hit BAPE stores and online July 8 for ¥78,000 JPY (approximately $700 USD).
Hitting shelves this weekend for the adults is BAPE's "Ape Shall Never Kill Ape" collaboration with Club 75.