Openbox Builds a Monolithic "Marble House"
A stunning residence of the highest quality.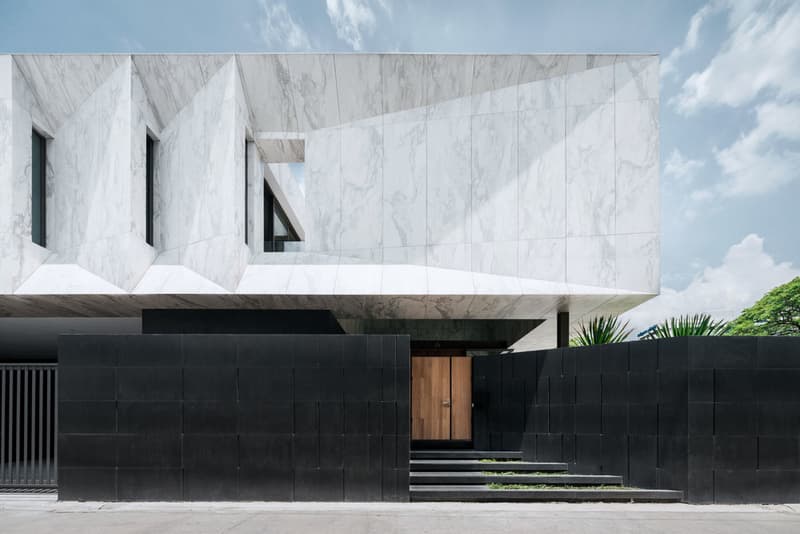 1 of 10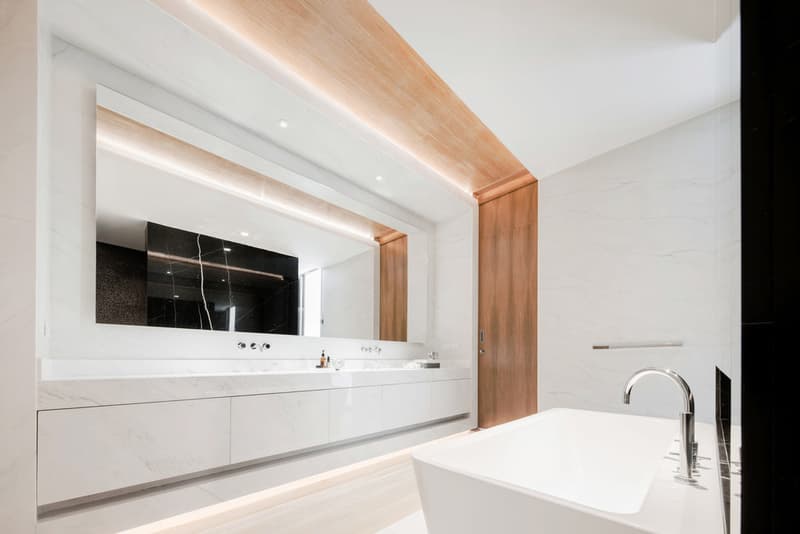 2 of 10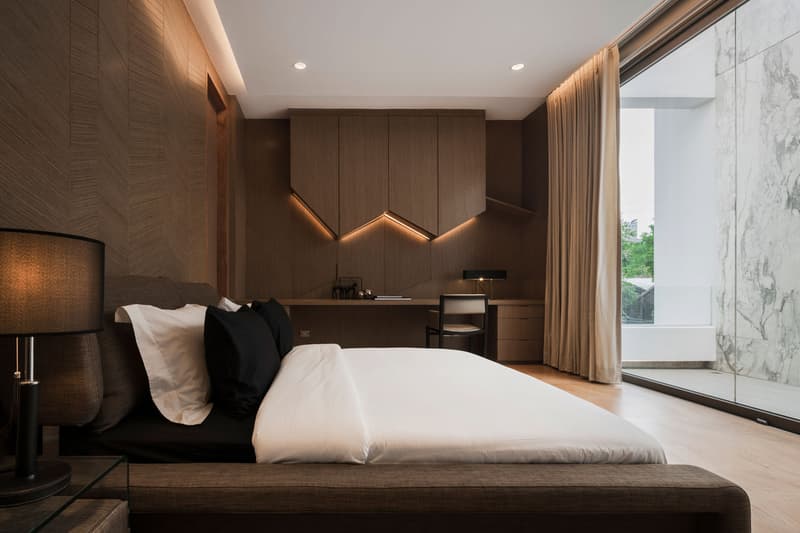 3 of 10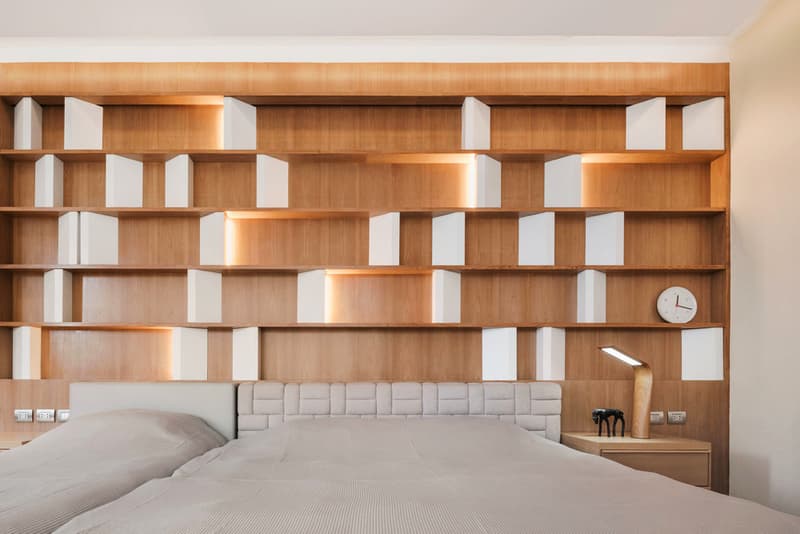 4 of 10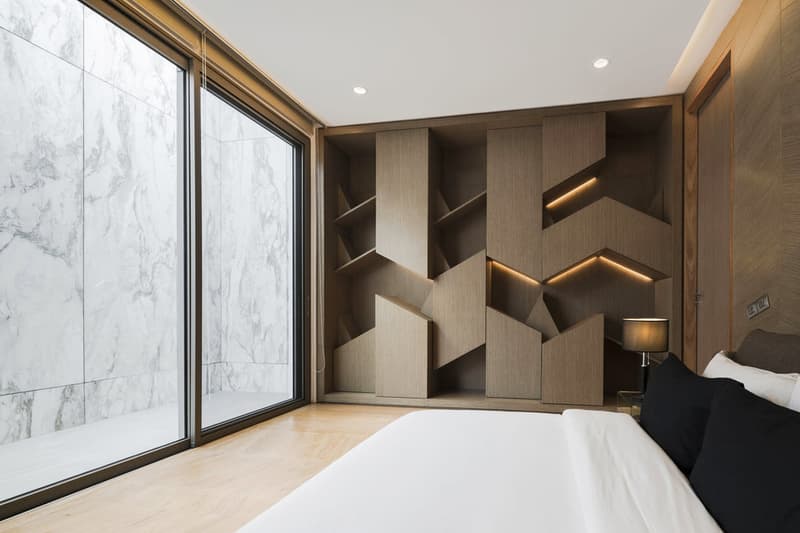 5 of 10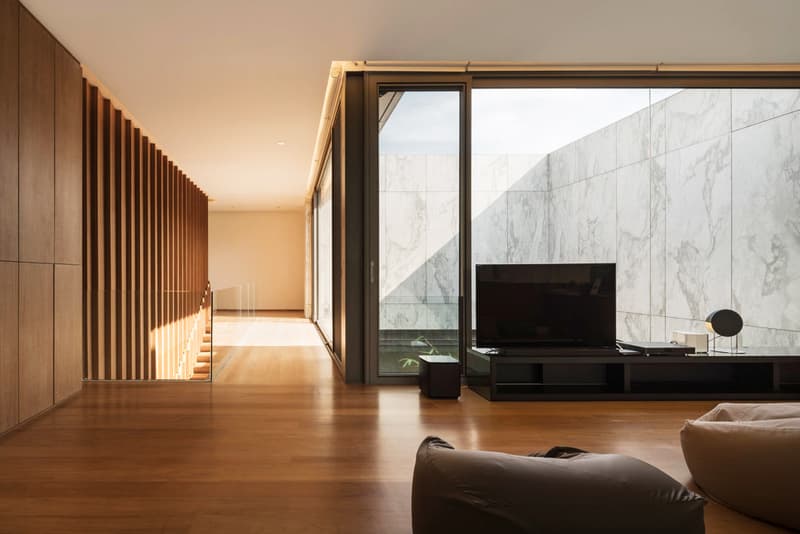 6 of 10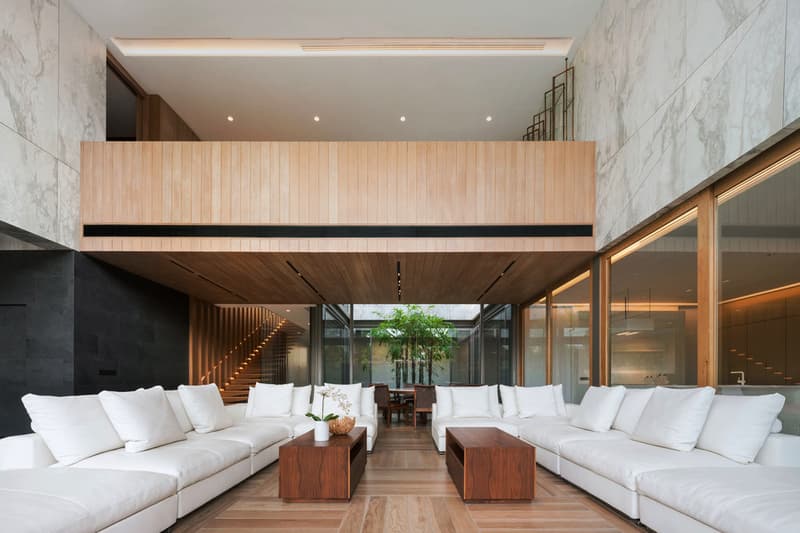 7 of 10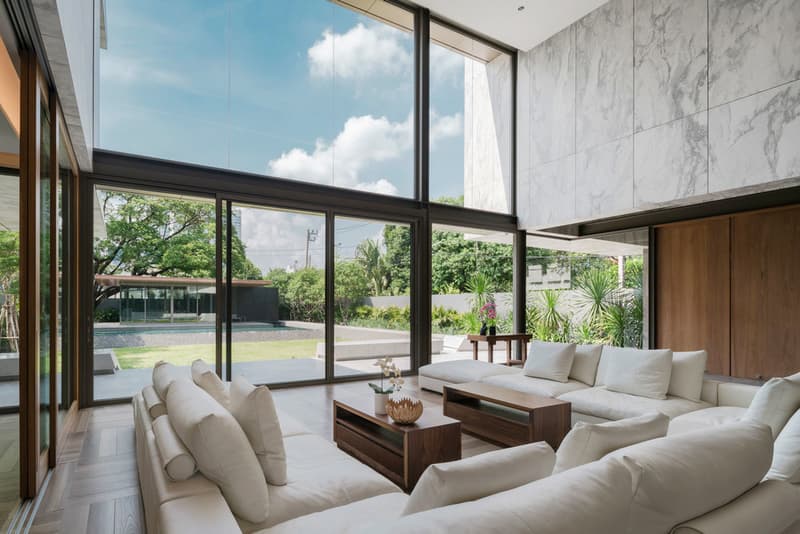 8 of 10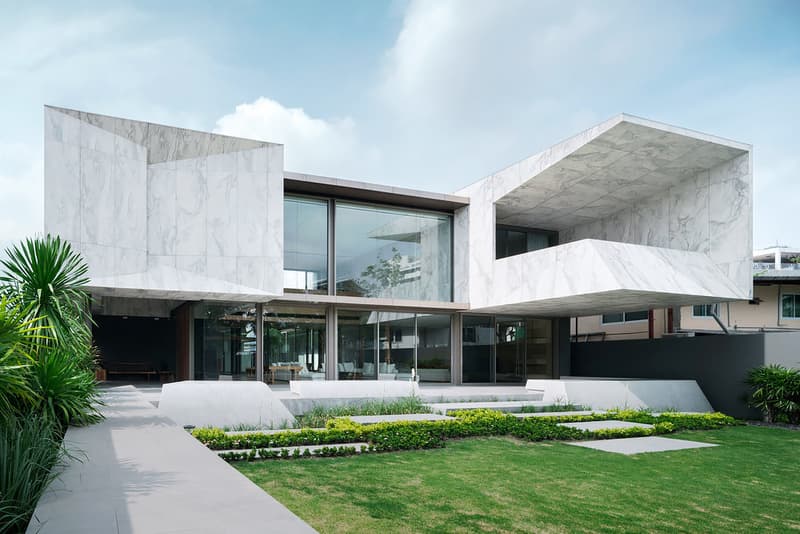 9 of 10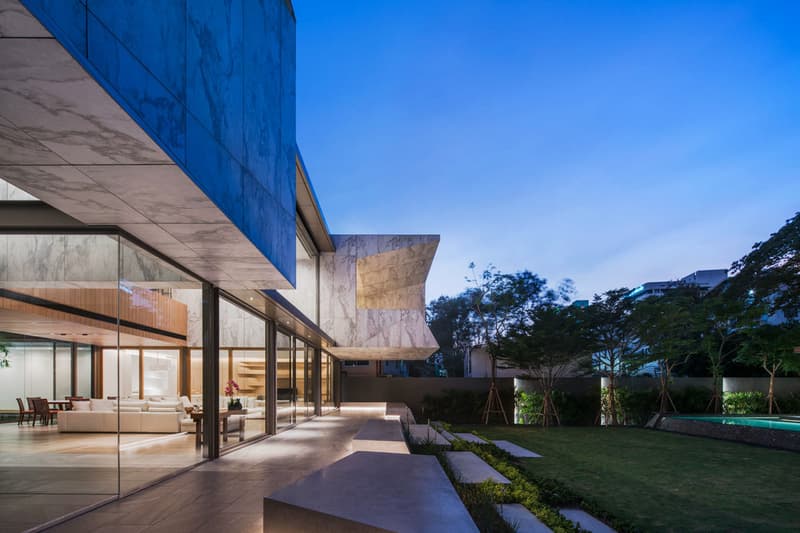 10 of 10
Thai-based architectural firm OpenBox has merged architecture, landscape, and interior design in its most recent residential project in Bangkok. The "Marble House" is placed on one end of a rectangular site with a large, magnificent rain tree on the opposite end. The owner wanted to naturally form this piece of sculpture, therefore, the use of materials, forms, and space flow seamlessly inside-out and outside-in. The marble finishes are, in fact, large scale and lightweight wall tiles with a marble-patterned print. The design flows into the interior, lining the living area and foyer. As an external finished material over a layer of internal brick wall, it also acts as a weather cladding, shielding the house from direct sunlight and external heat of Bangkok summers. The contrast of the simple structure and a fully grown rain tree over the reflective swimming pool surface creates a memorable scene for the house.
The overall square shaped form surrounds an open courtyard in the center, allowing natural light and passive ventilation to reach even the most remote of corners. Bamboo in the center courtyard moves and sways to create the presence of wind. The concept of private balconies contain pockets of enclosed open terraces that create privacy, but still welcome natural light and ventilation. The notion of tilting the windows towards a more open corner of the surroundings also contributes to the form of the house.
In other design news, SAOTA built quite the lavish Miami Beach home.