Aston Martin Is Officially Working on an All-Electric Car
Aston announces the RapidE.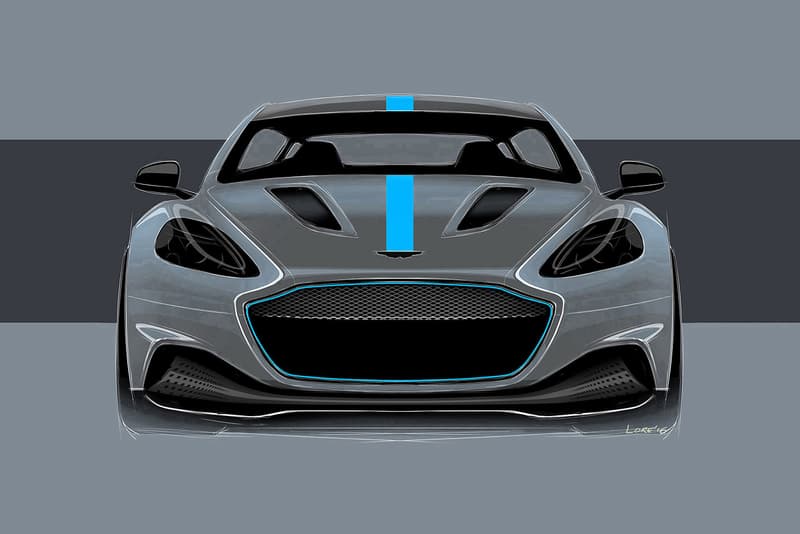 Aston Martin is officially hard at work on an electric vehicle.
Today, the British automotive outfit announced the RapidE, its first-ever all-electric vehicle. Part of the brand's low- and zero-emission vehicle strategy, the car will see Aston working alongside Williams Advanced Engineering — who also worked on the original RapidE Concept — and will be based on the upcoming Rapide AMR concept. Ultimately, the vehicle will deliver the aesthetic of the Rapide S while an electric drivetrain will replace the usual six-liter V12. Said Aston Martin President and CEO, Dr. Andy Palmer, of the RapidE:
Having unveiled the RapidE Concept back in October 2015 we reach another milestone with the confirmation that we are now putting the first all-electric Aston Martin into production. RapidE represents a sustainable future in which Aston Martin's values of seductive style and supreme performance don't merely co-exist alongside a new zero-emission powertrain, but are enhanced by it. The internal combustion engine has been at the heart of Aston Martin for more than a century, and will continue to be for years to come. RapidE will showcase Aston Martin's vision, desire and capability to successfully embrace radical change, delivering a new breed of car that stays true to our ethos and delights our customers.
Paul McNamara, Technical Director at Williams Advanced Engineering, added:
Williams Advanced Engineering has always endeavoured to work collaboratively with its customers to meet their sustainability challenges and find energy efficient solutions. For today's car manufacturers, this is particularly important as legislation demands more energy efficient vehicles. This project with Aston Martin will draw on the extensive battery and EV experience we have accumulated and we are extremely pleased to be supporting this prestigious British company with their future electrification strategy.
The RapidE is set to enter production in 2019 and will be limited to just 155 models.