Five Obscure Streetwear Labels on the Come Up
The stand out labels carving out their own place in fashion.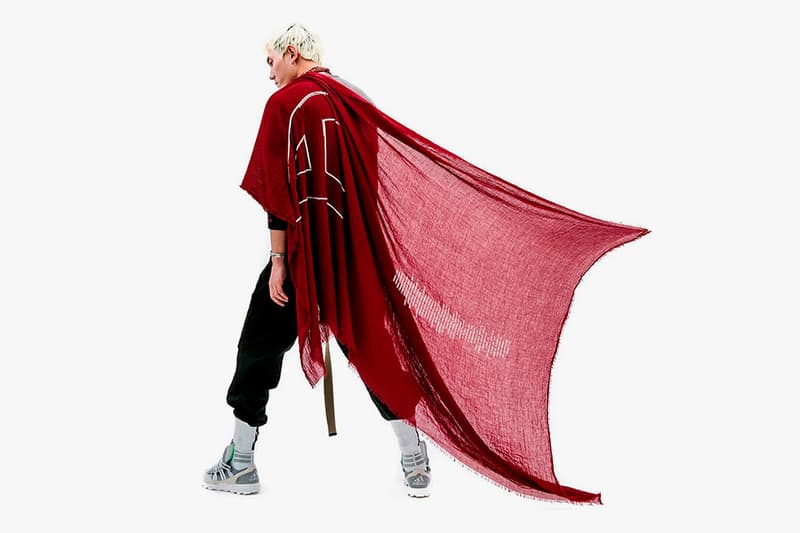 It's easy for streetwear labels to simply rehash different variations of the printed T-shirt, but there exist brands that strive for more. Going beyond the quintessential staples that rely heavily on imagery and typography, these imprints bridge the gap between street and high fashion spheres by offering cut and sew garments informed by trends but delivered with their own brand aesthetic in mind. Utilizing quality fabrics and unconventional cuts, classic streetwear silhouettes are elevated with a slight avant-garde edge. We look to highlight these obscure brands, uncovering the rising streetwear labels you should have on your radar.
NuGgETS
Tokyo-based streetwear label NuGgETS is known for its seasonal ranges which encompass progressive garments that reinterpret fashion's ever-changing trends. NuGgETS utilizes colliding colors, textures and silhouettes to express the flair and unusual cohesiveness it has built a reputation around. Displaying an outlandish color palette, the label's latest 2017 fall/winter collection features jackets, sweaters, button-downs, T-shirts and various trousers which exhibit a uniquely Japanese artistic eclecticism.
Instagram: @nuggets_tokyo
Shop Here
SAMIZDAT
Earlier this year, designer Yang Li launched SAMIZDAT, a multi-collaborative streetwear-inspired label that looks to express itself as a fictional band. SAMIZDAT releases clothing collection built upon the concept of subculture and is informed by an obsession with music and visual language. The on-going project currently offers a selected range of products including hoodies, T-shirts, totes, woven patches and other bizarre music and lifestyle merchandise inspired by bootleg and cult media.
Instagram: @samizdat_official
Shop Here
SUB-AGE
Japanese streetwear label SUB-AGE was launched in 2014 and has since amassed a following with its youth-centric collections. Drawing from punk and military styling, SUB-AGE offers expansive lines consists elevated streetwear essentials. The label's latest 2017 fall/winter collection features parkas, windbreakers, leather riders, T-shirts and hoodies which display an assortment of oversized fits, graphic prints, contrasting textiles and embroidered details.
Paradise Youth Club
Paradise Youth Club is a rising streetwear brand that looks to offer street styling in its purest form. After releasing a collaboration with Jungles at Dover Street Market London, the fledgling Indonesian label unveiled successful follow-up collections displaying a clear maturity in design. Paradise Youth Club has now made a name for itself with no-nonsense collections includes coach jackets, sweatshirts, T-shirts, and caps emblazoned with striking original graphics.
Instagram: @paradiseyouthclub
Shop Here
Doublet
Founded in 2012, Japanese label Doublet has established its unique take on streetwear with over-the-top collections centered around pop culture references. Distressing, contrasting texture and exaggerated details found in Doublet's contemporary garments serve as the label's signature design elements. The imprint recently released an eccentric and eclectic 2017 fall/winter range, repurposing some of its signature design concepts for the season. The collection is comprised of bombers, jean jackets, sweaters, T-shirts and bags which all exhibit a distorted expression of vintage streetwear.
Instagram: @__doublet__
Shop Here
Also, make sure to check out the five independent footwear brands to keep an eye on this year.