Five Independent Footwear Brands to Keep an Eye on This Year
Those challenging the established giants.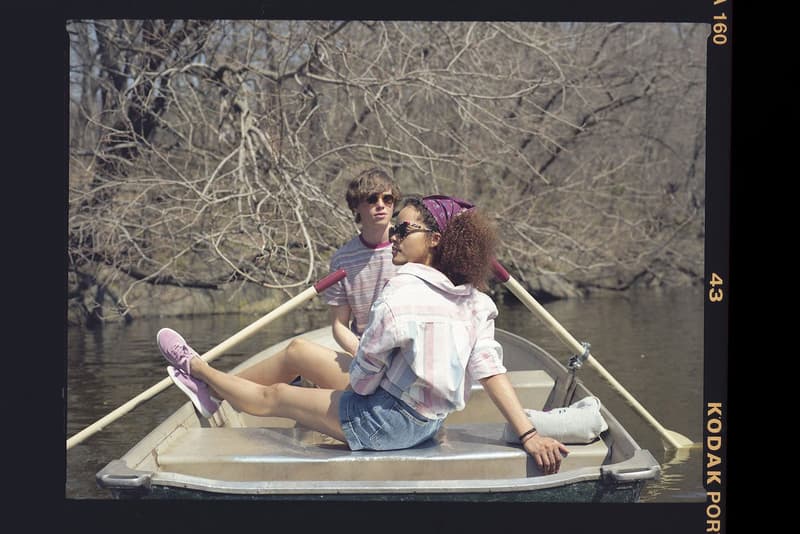 In recent years, an increasing number of independent footwear labels have sprouted up to challenge the established giants of the footwear market. Utilizing premium materials and a deep appreciation of details, these independent labels look to put their own spin on popular footwear models. Through creating progressive silhouettes of their own, these brands still boast performance and lifestyle elements that are on-par with that of established, and although the odds stacked against them, they manage to stand up against the current hold in a push for quality over quantity. We look to highlight these smaller labels, uncovering a few independent names that you should keep an eye out for this year.
Casper and The Beast
Based in Copenhagen, Casper and The Beast is an emerging men's footwear label which focusses on contemporary iterations of classic silhouettes. Interpreting classic staples, the label's footwear offerings all exhibit something genuinely classic while remaining innately modern with its designs. The label provides unique quality footwear that stands a cut above with its detailing and choice of materials.Casper and The Beast utilizes premium Italian leather, laces, zipper and ultra-light micro EVA soles for superior durability and comfort.
Instagram: @casperandthebeast
Shop Here
SANDALBOYZ
Founded by Andrew Dharmosetio, Ray Santos and YouTube sneakerhead personality Fran Marchello (Franalations), SANDALBOYZ is a Los Angeles-based sandal label that looks to elevate the simple slide. The label's minimalist design is used to bridge the gap between style and comfort while highlighting the lifestyle edge of slides. Each SANDALBOYZ slide is crafted with the finest precision and feature an injected Phylon midsole-outsole unit, dual layer high-quality foam, as well as a genuine leather strap for enhanced comfort.
Instagram: @sandalboyz
Shop Here
John Geiger
Last year, prolific sneaker customizer, John Geiger, established himself as a footwear designer by releasing his original 001 model. Geiger utilized his experience with footwear to create his inaugural sneaker model, an undeniably premium take of the sneaker. With a perfect mix of both luxury and streetwear aesthetics, Geiger created a sleek silhouette to express his own personal design language. From prototyping, leather cutting, stitching to the final sign-off, Geiger is part of the production of every 001 model, every step of the way.
Instagram: @johngeiger_
Shop Here
CASBIA
Priding itself as a nonconformist independent footwear brand, CASBIA's offerings represent an intersection of traditional and modern technology. Season after season, the label creates contemporary yet classic shoes that are informed by male footwear tradition and sneaker culture. CASBIA's sneaker offerings exhibit graphic, architectural and practical elements to provide shoes that feature a futuristic edge and express Italian heritage quality. Though the label is firmly dedicated to the progression of footwear, utilizing advanced technical materials such as ultralight textiles and an original proprietary Phylon rubber sole unit.
aprix
Founded by Brendon Babenzien of NOAH, aprix is a unisex footwear label that draws from skate/surf culture. Relaunched in 2008, the OG label is known for its signature classic skate silhouette with an emphasis on sleek minimalist designs. Devoid of anything too flashy, the understated aesthetic features provides a perfect balance between function and fashion.
Instagram: @aprixfootwear
Shop Here
Also, make sure to check out the Asian skate brands you should keep an eye on.