Aston Martin RapidE Concept
A 100% electric Rapide S.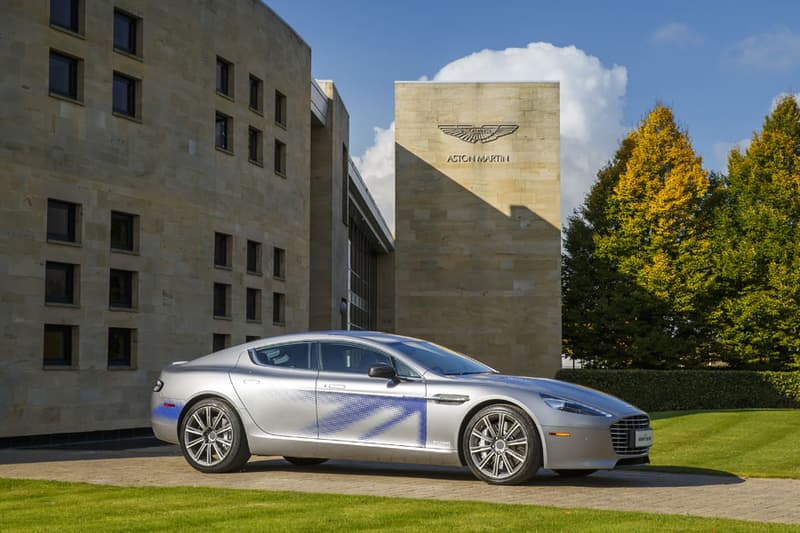 As promised, Aston Martin has unveiled a fully electric version of its Rapide S four-door sports saloon. Aptly dubbed the RapidE, the design — which was developed in conjunction with Williams Advanced Engineering at its facility in Grove, Oxfordshire — was specially created in support of the British government's ongoing GREAT campaign and seamlessly transforms the manufacturer's Rapide into a zero-emission sports car. "The exciting RapidE concept tangibly demonstrates the capability and ambition of Aston Martin towards developing low- and zero-emission sports cars," said Aston Martin CEO Dr. Andy Palmer of the vehicle.
Chinese investment group ChinaEquity has also announced an agreement with Aston Martin to explore the development of a production version of the RapidE concept, with Chairman Chaoyong Wang stating:
We are delighted that Aston Martin not only provides a high performance driving experience to customers, but also show's their social responsibility by showcasing a new generation of electric car with zero emissions. We are excited to participate in the development of the RapidE and to make a contribution to Sino-British clean energy and green environmental strategy. We feel confident that there are significant opportunities for electric cars in China and the world.