Wiz Khalifa Prepping Unisex Clothing Collaboration With 424 and PLEASURES
Everything tailored.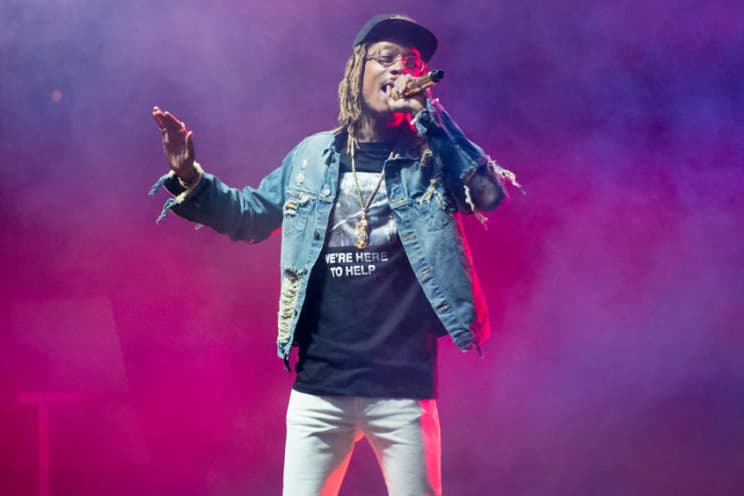 Wiz Khalifa's affection for streetwear is no secret, so, it should come as no surprise that the rapper/model is prepping a new collection of unisex clothing with two LA-based streetwear labels. According to WWD, the 29-year-old rapper chose to collaborate with brands 424 and PLEASURES once he confirmed an appearance at the upcoming Made L.A. fashion and music showcase. Khalifa and his Taylor Gang Records roster — Ty Dolla $ign, Juicy J, Chevy Woods — are slated to perform at the event and present the latest gear from their Fall 2017 Taylor Gang clothing line. Lauren Matos, who has worked with Khalifa as his stylist since 2015, assisted the Taylor Gang crew on its collection.
"Collaboration is a great friend of creativity," said Guillermo Andrade of 424. "When the opportunity presented itself to work alongside Wiz and Made, it was an easy decision to get involved. Plus having our longtime friend Vlad Elkin and his partner Alex James of Pleasures, teaming up with us is such a dope addition to the formula. We're really looking forward to putting together a great experience for L.A."
Select pieces from Khalifa's unisex collaboration with 424 and PLEASURES are expected to be available June 10 within the CALA booth at MADE L.A., while the Taylor Gang delivery will be released to select retailers at a later date. "BASH", a capsule collection Khalifa designed with his son Sebastian and Junk Food Clothing will also be released in October.