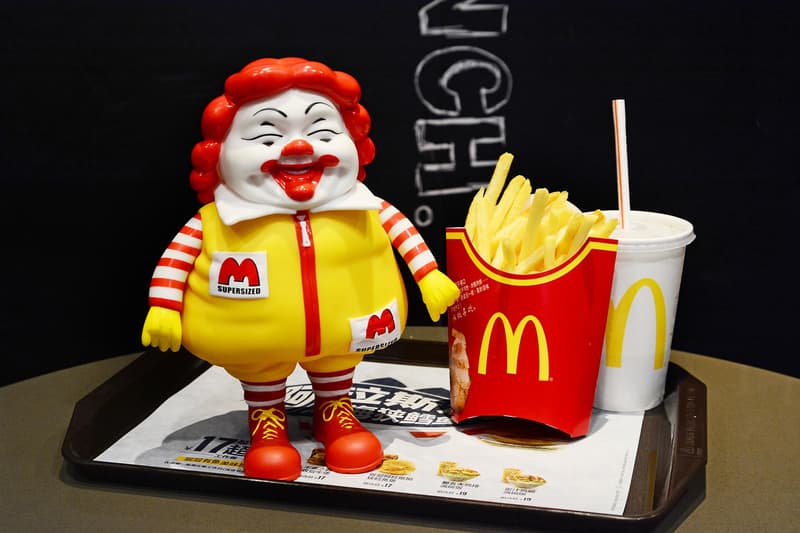 Ron English's Upcoming "Popaganda" Pop-Up Shop in LA Will Feature Exclusive Merch
Vinyl art toys, caps, tees and more.
---
Not long ago, Ron English's ongoing "East Meets West" exhibition touched down in Shanghai which features full-scale figures of the artist's iconic Liberty Grin and MC Supersized characters. This time around, the "Godfather of Street Art" is hosting a pop-up shop at RCNSTRCT STUDIO in Los Angeles, California. The shop will feature a handful of limited edition merchandise spanning vinyl art toys, caps, tees, tote bags, accessories, home furnishings and more. More specifically, fans will have the opportunity to purchase English's super rare Cereal Killer mini-figures alongside his McSupersized toy as shown above.
The collaborative effort is just one amongst a series of upcoming partnerships that RCNSTRCT STUDIO is working on until the end of June. The "Propaganda" Pop-Up Shop will open on May 20 until the 21st.
RCNSTRCT Studio
7400 Melrose Avenue
Los Angeles, CA 90048
USA