This Is When and Where You Can Get Kim and Kanye West's Children's Clothing Line
There will be Calabasas goods for your little #hypebeastkids.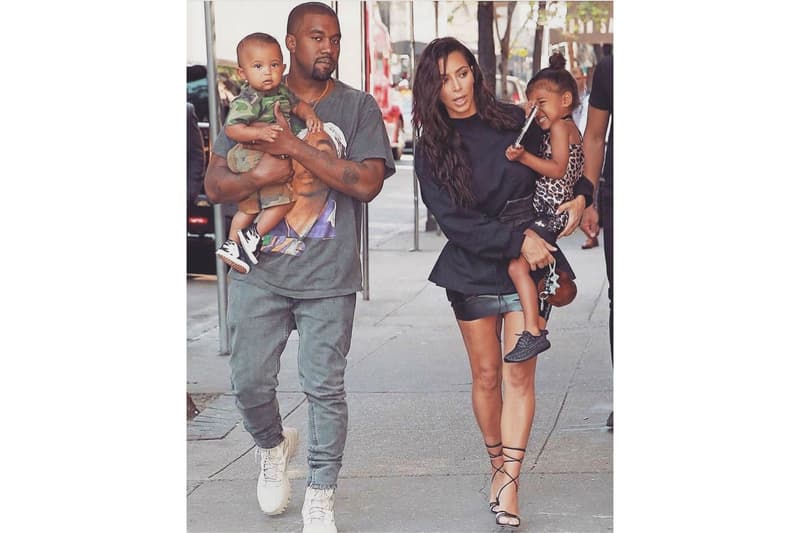 It looks like Kim and Kanye West's children's clothing line is launching sooner than we thought. After Kim teased on Snapchat a video of a kid's Calabasas varsity jacket, it turns out that the power couple is indeed producing boys and girls clothes for little #hypebeastkids. On Twitter, Mrs. West announced, "For the past few years Kanye and I have made almost all of our kids' clothes and we have collaborated on a new kids line." Of course, the major news surrounding the line is that there will indeed be Calabasas products involved, as Mrs. West also states in her tweets.
The Wests' kids line will be available at 12 p.m. PST, May 5, on TheKidsSupply.com.
Our kids line https://t.co/BlGB6KQnnV drops tomorrow at 12 noon PST.

— Kim Kardashian West (@KimKardashian) May 4, 2017
For the past few years Kanye and I have made almost all of our kids clothes and we have collaborated on a new kids line !

— Kim Kardashian West (@KimKardashian) May 4, 2017
TheKidsSupply has been what we've been working on for a long time. I'm so excited about this!

— Kim Kardashian West (@KimKardashian) May 4, 2017
All of my friends would ask where we get our kids clothes so now they will be available! Tomorrow's drop is so sick! Just a hint…Calabasas

— Kim Kardashian West (@KimKardashian) May 4, 2017