How adidas and the PureBOOST DPR Are Winning the Running Game
The Three Stripes launches its latest model in Berlin with an exclusive invitational.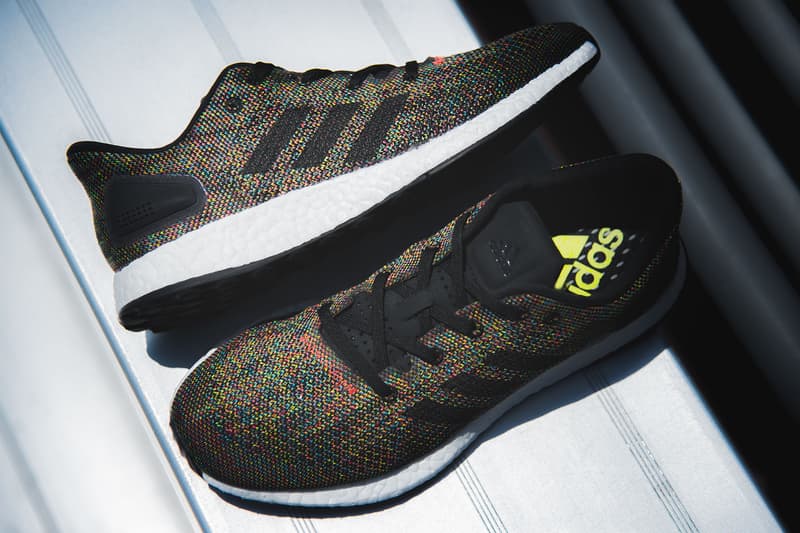 As sports and fashion continue to merge and become synonymous, one brand that has helped to push the boundaries and seamlessly blend the two worlds together is German sportswear giants adidas. Since its initial introduction way back in the late '40s, adidas has managed to greatly influence the sneaker culture with its now iconic Stan Smith, Superstar and Rod Laver silhouettes, though the brand definitely lacked a defining trait in the performance department. However, just in the past few years alone, the Three Stripes has managed to reinvent the footwear game by crafting the exquisite, game-changing cushioning system that we have all come to know and love as BOOST technology. Designed alongside the world's largest chemical producer BASF, the ambitious midsole system yields the highest energy return to that of any runner currently on the market. Though at first adidas's bold claim that "BOOST would revolutionize the running industry and pave the way for future performance footwear" was met with skepticism, having science on its side, adidas started leaving competitors like Nike in the dust and brought the brand back to sneaker supremacy.
1 of 5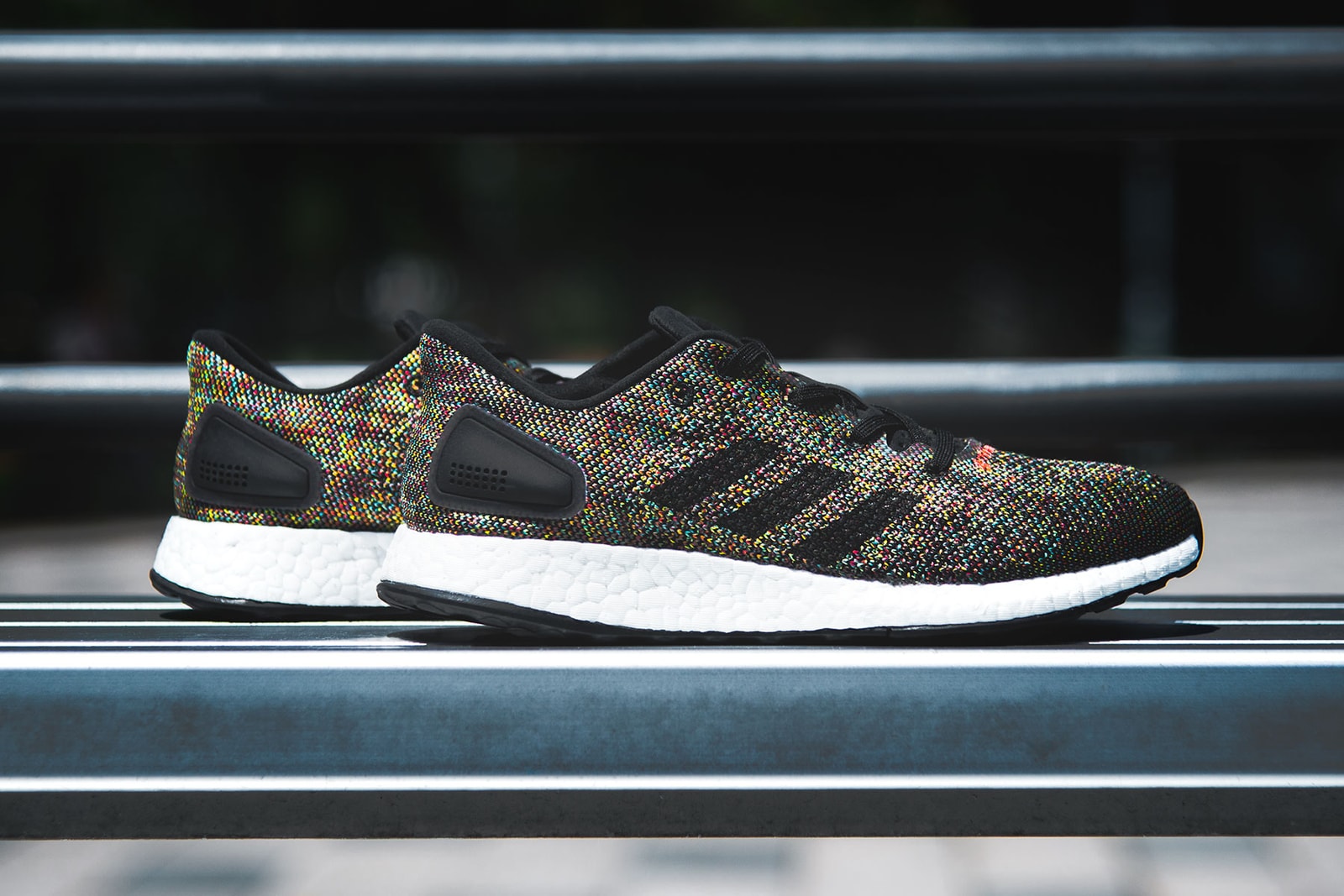 2 of 5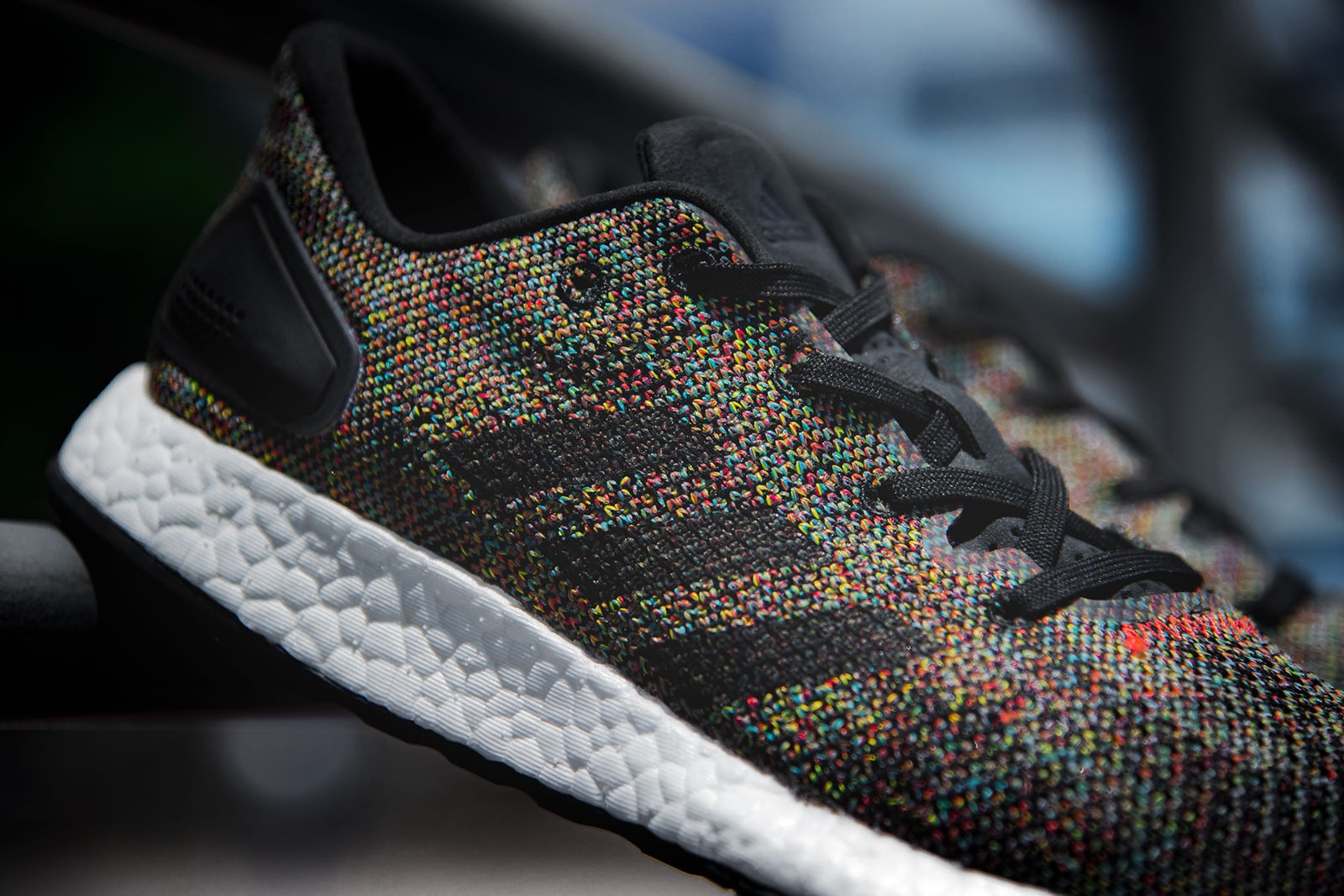 3 of 5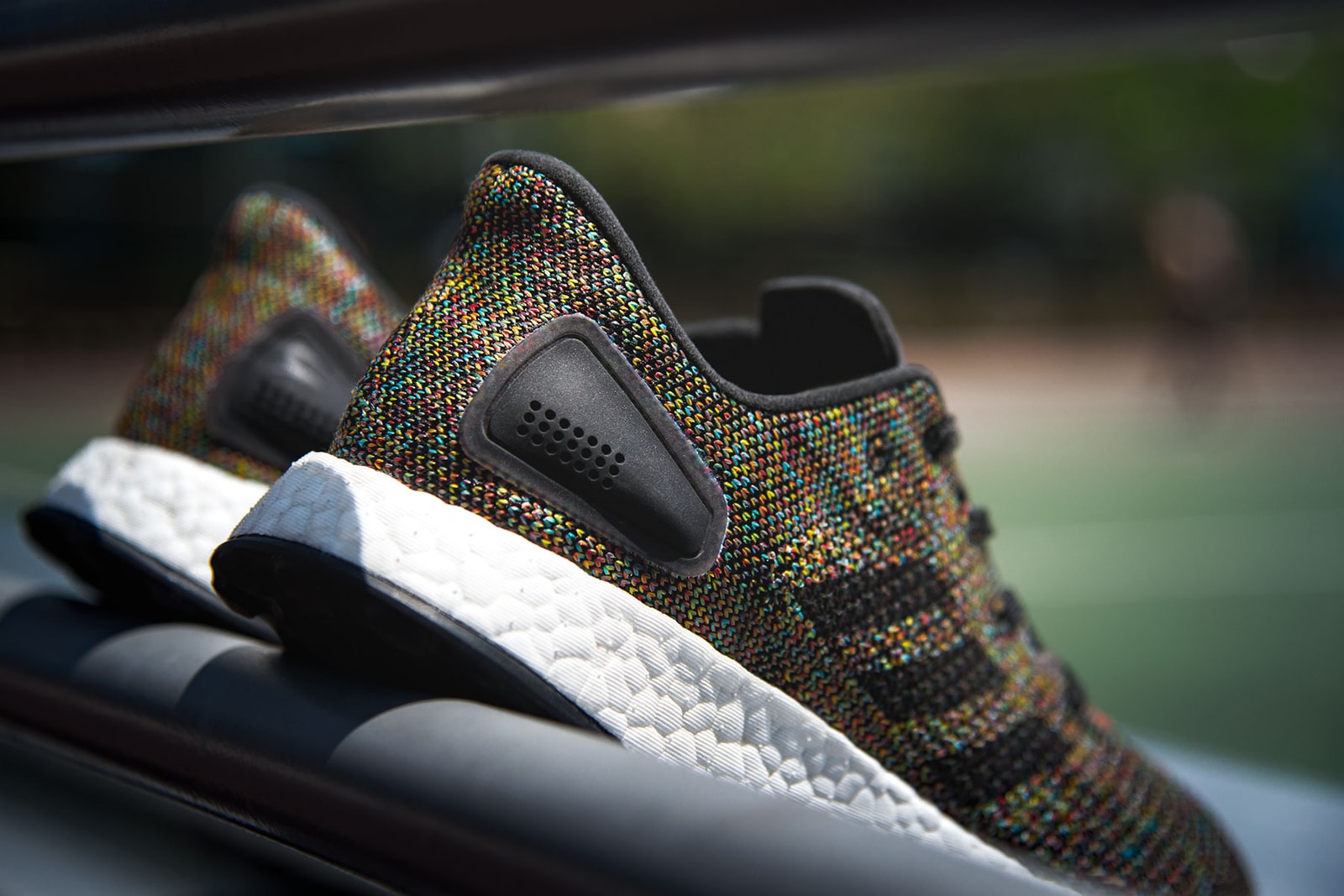 4 of 5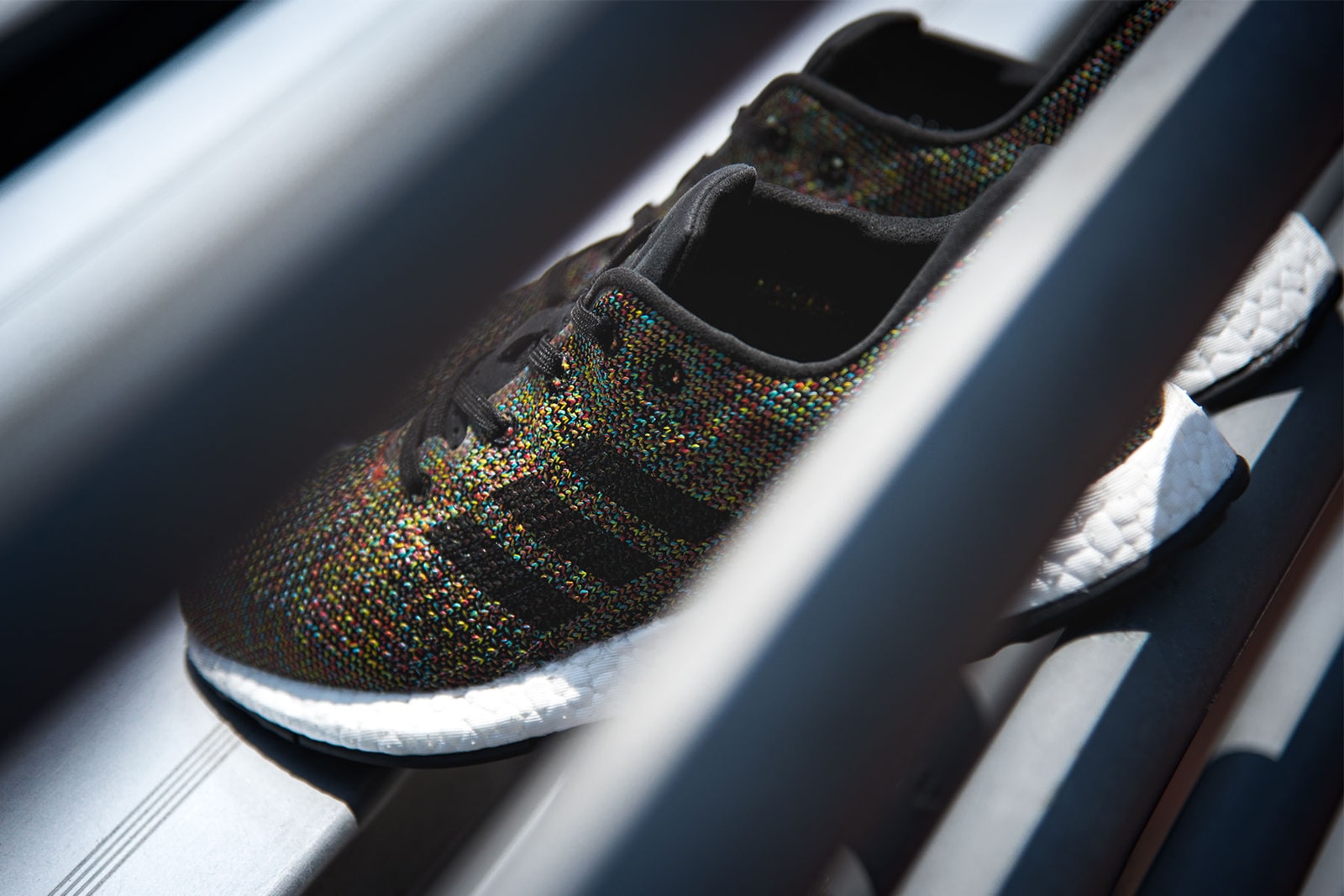 5 of 5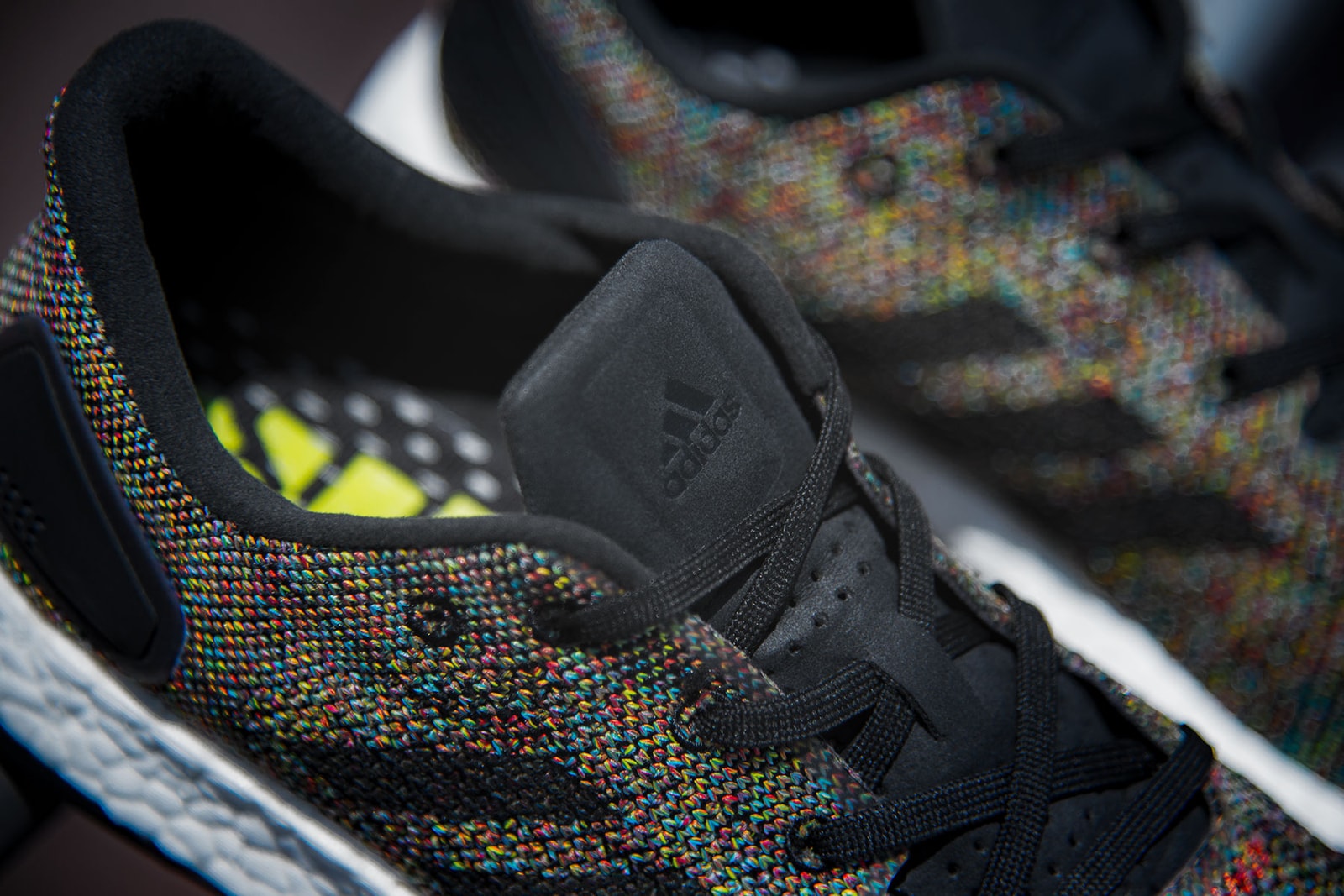 With that, the stage was set for the unveiling of the adidas PureBOOST; combining a full-length BOOST midsole that was no longer considered as just a performance runner, but also struck a chord with those keen on its stylistic sensibilities. It was the first time in years that something this technologically advanced had come from the Three Stripes. Being adopted by both runners and sneakerheads alike, the PureBOOST transformed into a true hybrid powerhouse. It also didn't hurt that the brand's highest profile ambassador Kanye West was seen sporting the kicks while out on the town and performing at concerts. Nevertheless, as with any brand, progress needs to be made and just last week saw the launch of a new flagship adidas runner set on delivering an immersive urban running experience: the adidas PureBOOST DPR, DPR acting as an abbreviation for "deeper."
To celebrate, urban athletes, influencers, Olympic champions and running crews from all over the world — along with HYPEBEAST — were invited to this exclusive launch party that took place in the German capital, Berlin. Given the opportunity to test out the PureBOOST DPR first hand — and more importantly, before it hit retailers — the historic, graffiti-filled streets made for the perfect playground for introducing to the world adidas's next chapter in pushing the running game forward. Created specifically for street runners — a group of athletes adidas has never catered to — the new PureBOOST DPR was born straight from the culture, designed for simplicity and built with purpose, all while keeping its ground in performance. Having tested the adidas PureBOOST on a 6k spin, the new successor had a definite change on the way runners performed.
"And when you place that with our innovations that we are constantly launching, this is the mixture that is unique to adidas, helping us move the needle in the overall running game."
What makes the PureBOOST DPR silhouette so special is its multitude of technical details that Stephan Schneider, senior product manager at adidas Global Running, believes is helping adidas to push past its competitors. Crafted from a one-piece engineered circular upper and specially designed heel counter system to support the foot and Achilles, the PureBOOST DPR also incorporates a 8mm heel-to-toe offset, which stores and provides more energy in an effective manner. All this paired with the brand's signature BOOST technology allows the runners feet to sit lower, deeper and much more closer to the streets. "Everything we do here at adidas Running is focused around the consumers and performance insights, which strives us to find what people are looking for," Schneider states. "And when you place that with our innovations that we are constantly launching, this is the mixture that is unique to adidas, helping us move the needle in the overall running game."
And it's not just adidas' stellar footwear game that has catered to the growing needs of runners and athletes across the globe; it's the creation of such innovative facilities as the RUNBASE Berlin. Creating not just a space where runners and their crews can meet up and hang out, the RUNBASE is packed full of necessities needed to push individual goals forward. Located in the heart of Kreuzberg, the venue houses next generation equipment to get you into the best shape; the Lab Kitchen which provides nutritional meals for fueling your body; and well-knowledged staff dedicated to helping you unlock your true potential.
1 of 5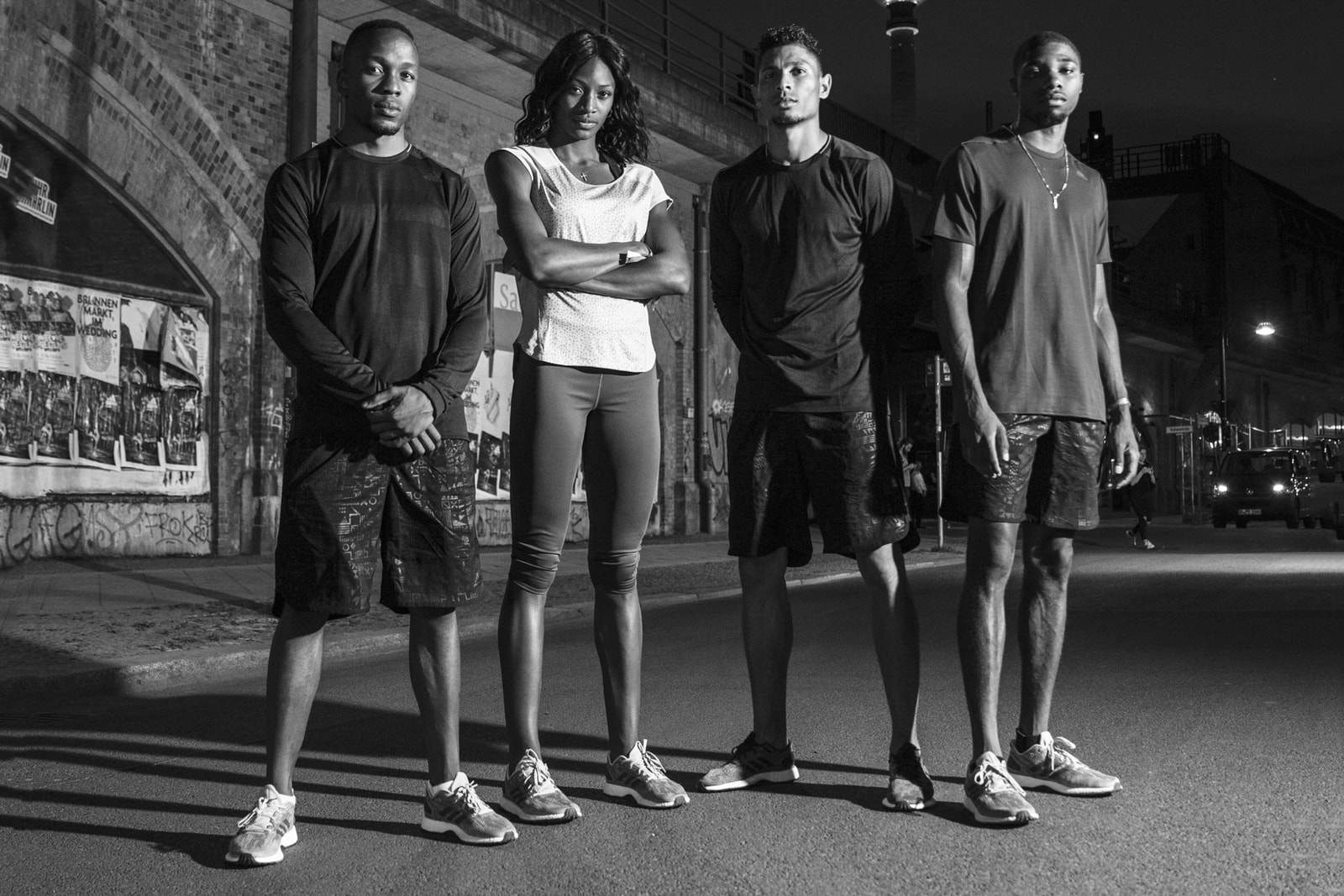 2 of 5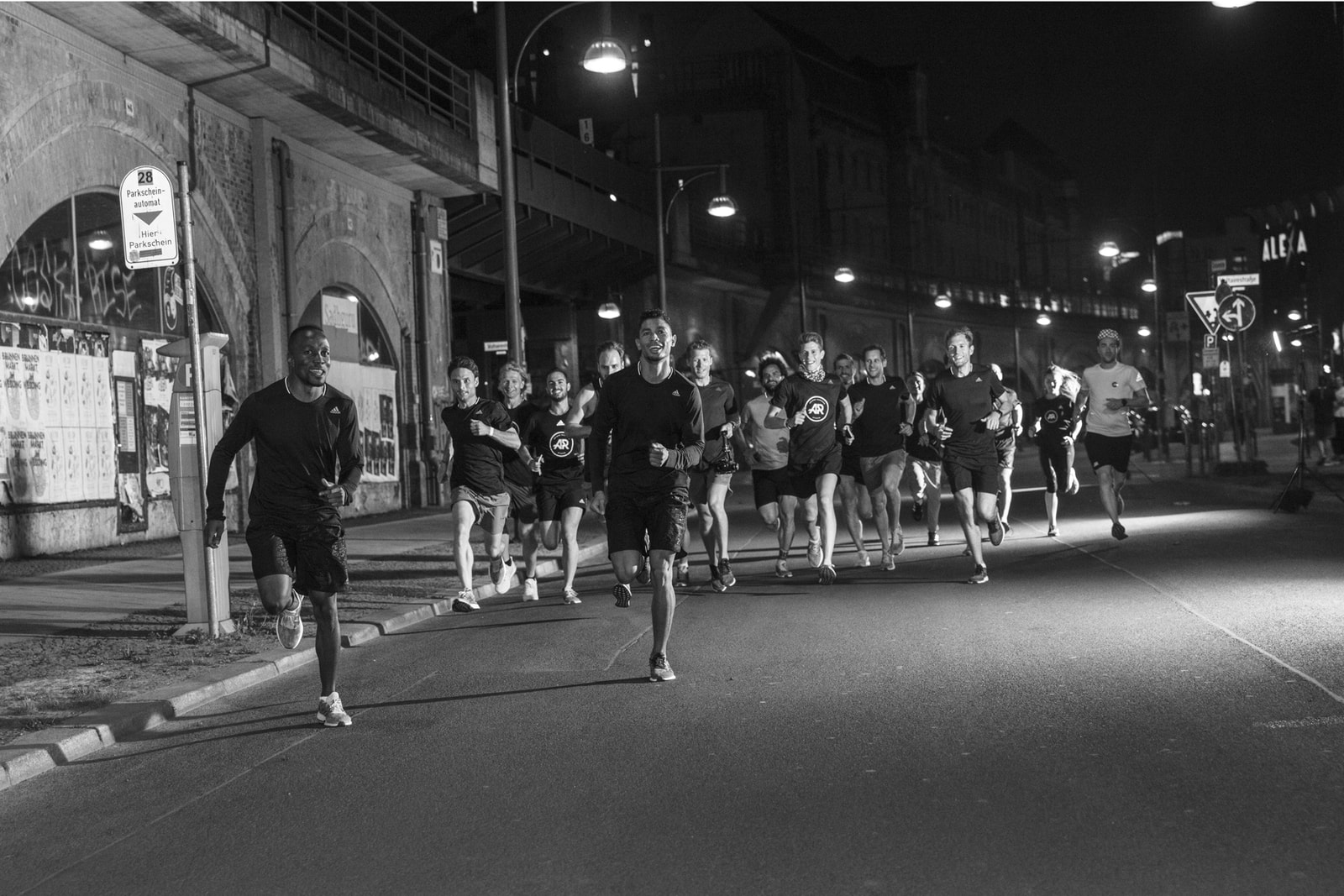 3 of 5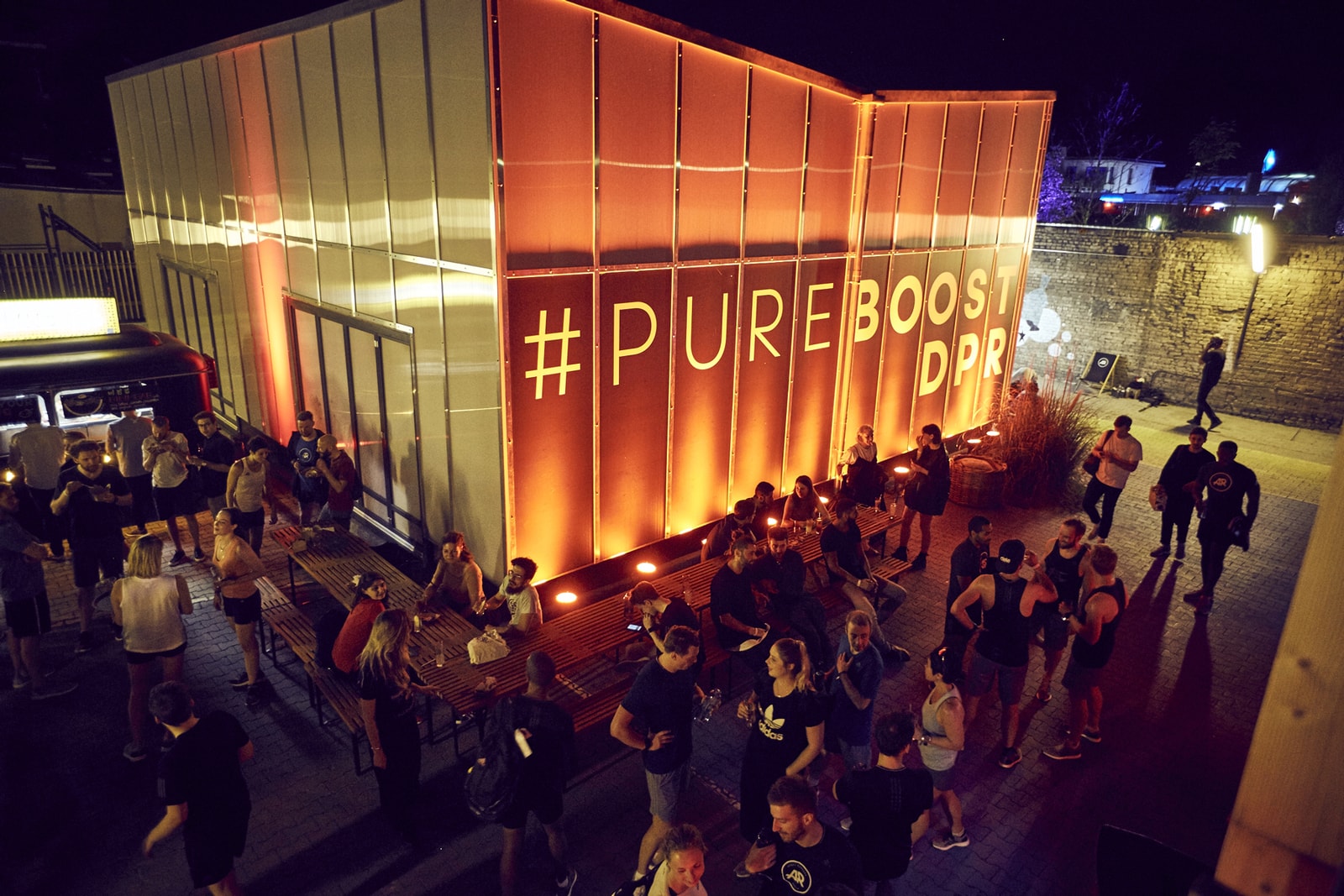 4 of 5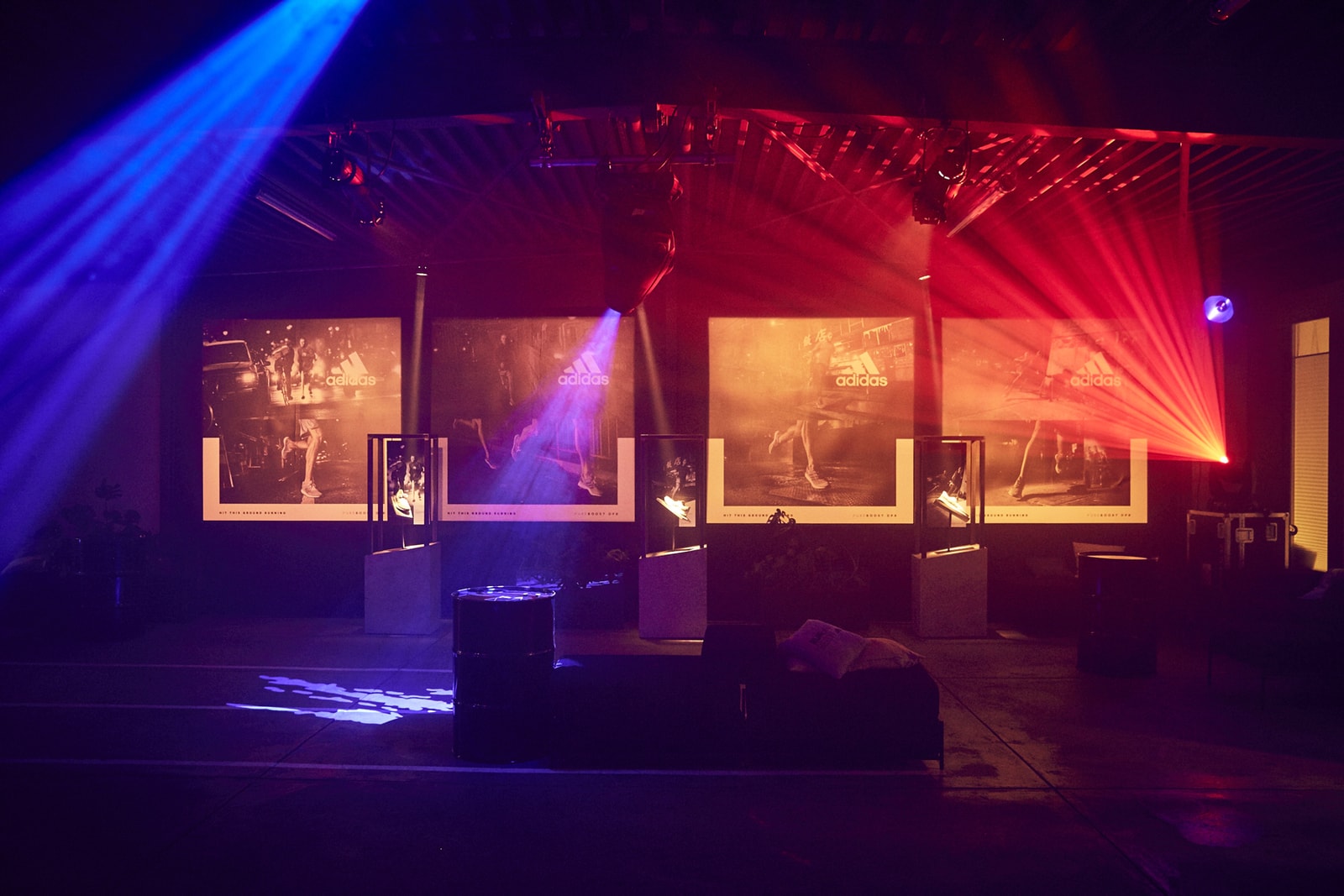 5 of 5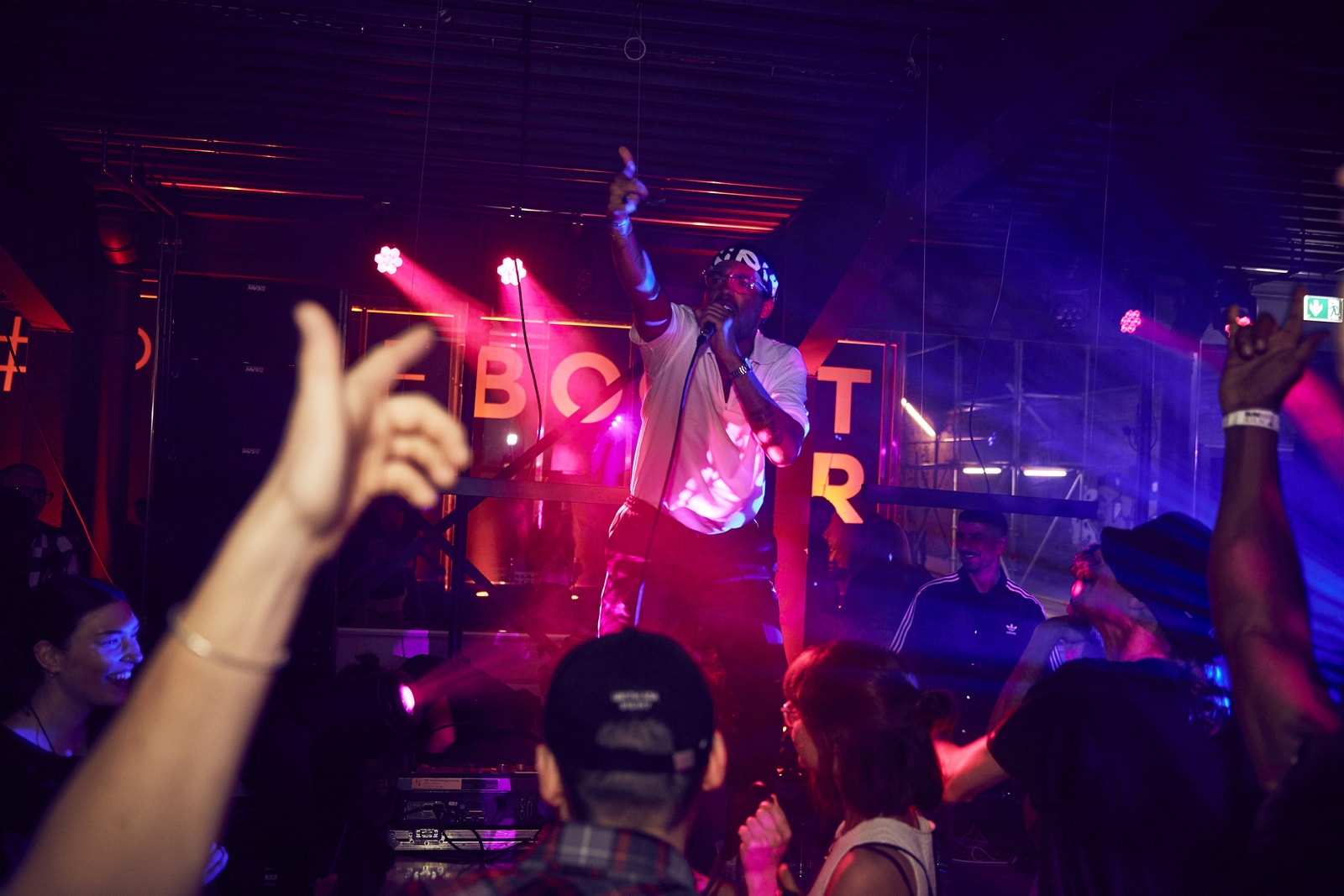 Already boasting a family of extraordinary runners such as Olympic Champion and 400m world record holder Wayde van Niekerk along with future heir to Usain Bolt's throne Akani Simbine, Schneider's ambition is that every "Average Joe" can become an elite athlete with the product they are wearing. "Whatever we put into the shoe there's a reason for it, otherwise it wouldn't be there. This is how we approach each and every project," Schneider claims. "Innovations and this will help us to continue to lead the game." But what more can we expect from the Three Stripes and will BOOST technology remain relevant? "I already know what adidas has in the pipeline and I've got to tell you, BOOST is here to stay," Schneider confidently claims. "This is just the beginning."
The PureBOOST DPR is available now at adidas retailers and adidas's online store for $150 USD while the limited premium "Multicolor" PureBOOST DPR LTD iteration is set to hit shelves on May 31 for $170 USD.
Image Credit

HEISON HO/HYPEBEAST, adidas Running
Join Our Discussions on Discord
The HYPEBEAST Discord Server is a community where conversations on cultural topics can be taken further.