Essentials: Takuya Chiba of 'GRIND'
The magazine's editor-in-chief shows us what he keeps around him.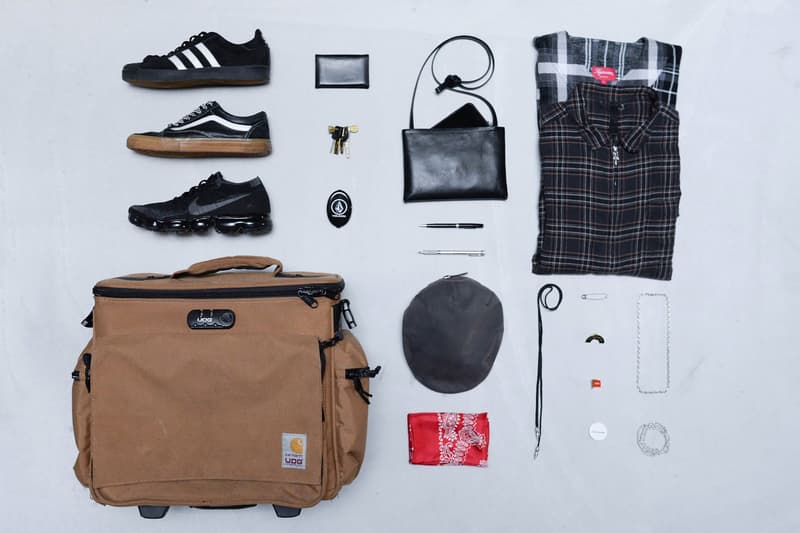 1 of 6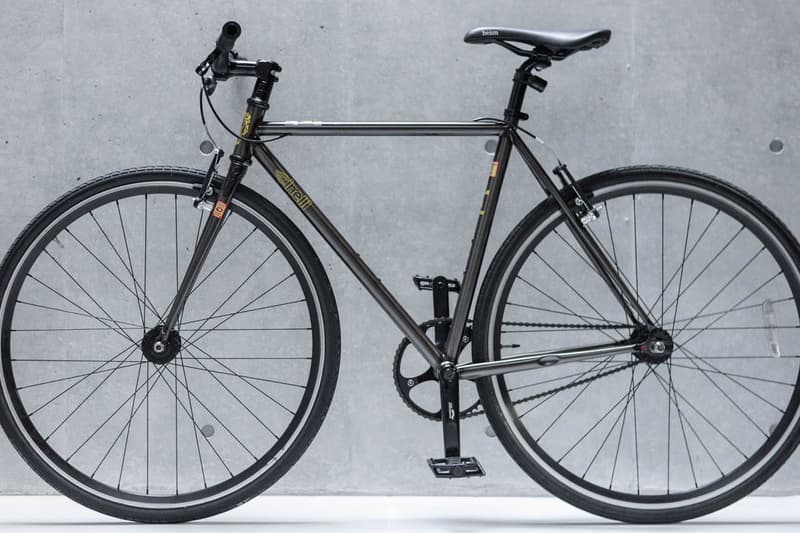 2 of 6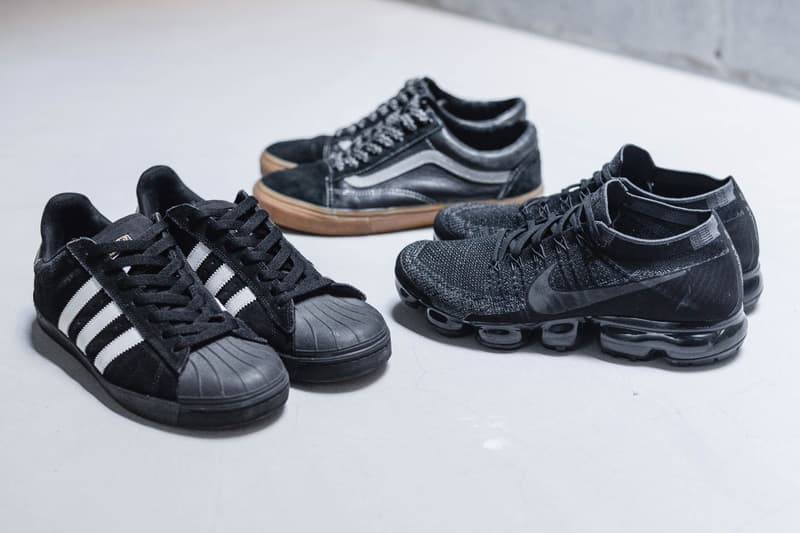 3 of 6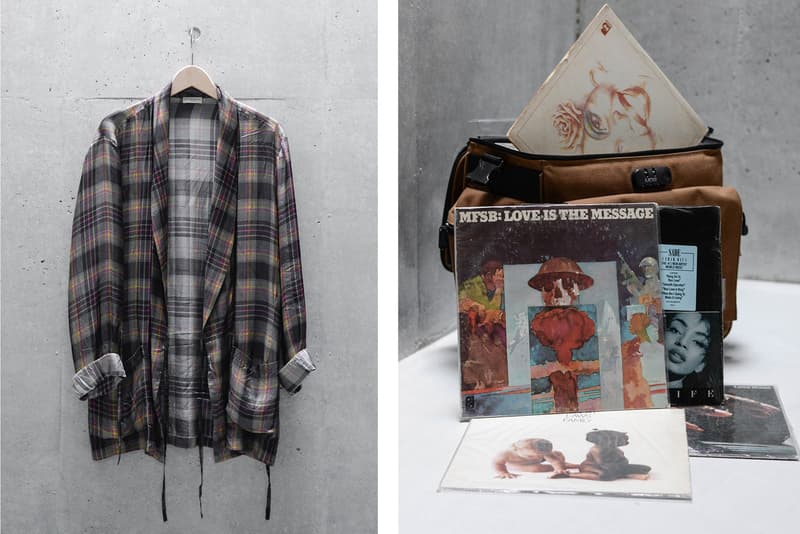 4 of 6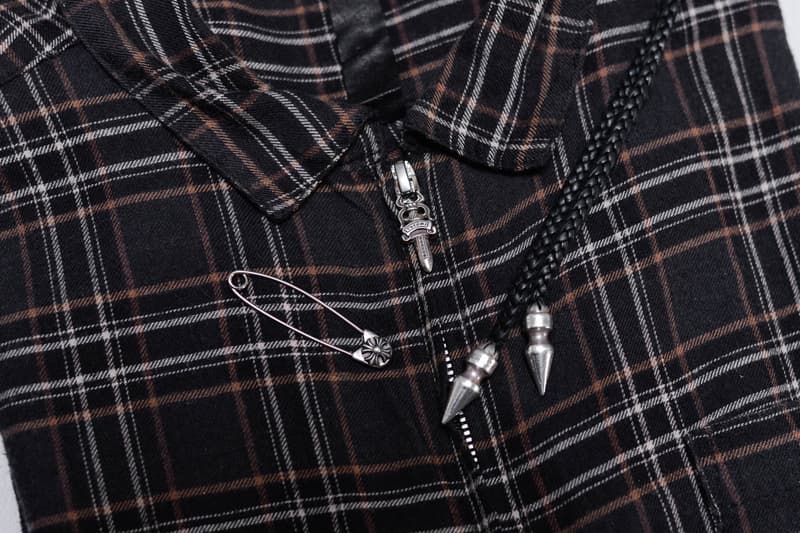 5 of 6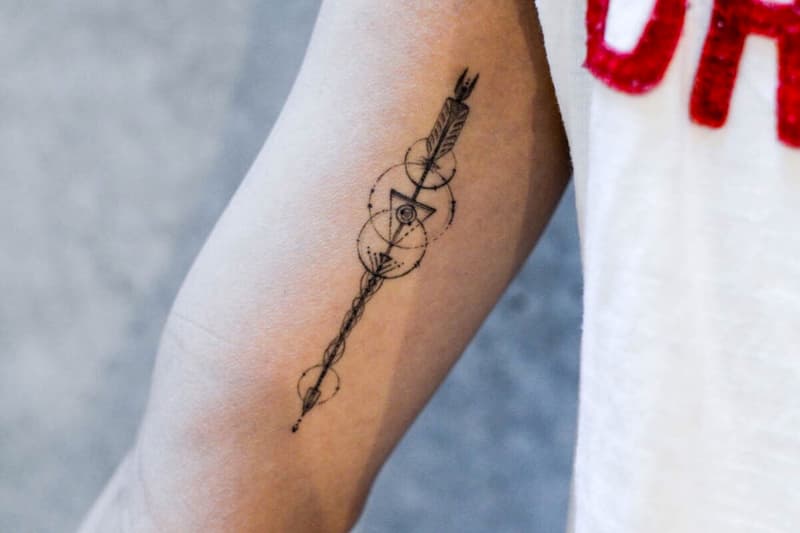 6 of 6
If you're a regular on our pages, GRIND magazine should be a familiar name. Since 2009, the revered streetwear publication has been a steadfast staple in the scene, garnering much acclaim for its exceptional styling shoots and curated product highlights, which are oftentimes ahead of seasonal trends; we most recently featured the magazine's Carhartt WIP and Supreme editorials. The man pulling the strings behind the scenes is 39-year-old tastemaker Takuya Chiba, who has been an influential figure in Japan's publishing landscape for 15 years, 13 of which he has spent at the helm of magazines within the Medium publishing house. In addition to his position as editor-in-chief of GRIND,  he also oversees the women's counterpart PERK, tastefully carrying over the former's eye for mixing streetwear and high fashion under a more feminine scope.
So what exactly does an industry stalwart of Chiba-san's caliber carry in tow? For starters, given his frequent DJ gigs, a UDG x Carhartt bag comes in handy when transporting his favorite records. Classics from Sade, MFSB and Tatsuro Yamashita amongst others are on heavy rotation during his sets. A self-proclaimed sneaker lover, the Yamagata native narrowed his picks down to just three from a sizable collection. The skateboarding-approved adidas Superstar, Gosha Rubchinskiy's Vans Old Skool collaboration, and the more recently-released sneaker of the moment Nike Vapormax all made the cut, but we're certain he has plenty more footwear gems hidden at home. Being at the helm of two magazines is not an easy task so having writing utensils around at all times is pretty much a must. His carry-around work essentials include a PARKER ballpoint pen, and a precision mechanical pencil from Staedtler, which are often housed in an understated leather Aeta bag. Clothing-wise Mr. Chiba mixes in a bit of Americana flair to his outfit, with flannel tops from Supreme, Dries Van Noten and CHROME HEARTS making an appearance, in addition to an UNUSED bandana. He also brought out his Cinelli bicycle specially for the shoot. Peruse all of the essentials above and make sure to pick up the latest issues of GRIND and PERK on the 10th and 12th of every month respectively.