Yelp Will Now Use Robots to Deliver Your Food
Do we still have to tip a bot?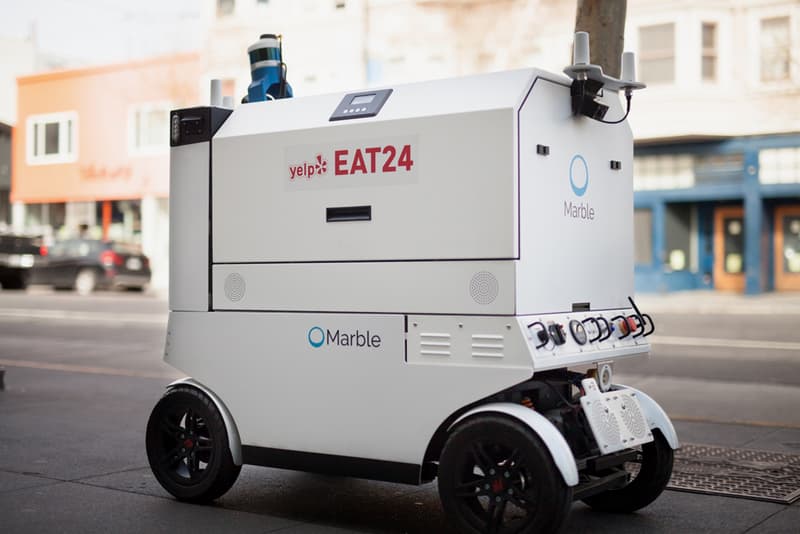 American crowd-sourcing review company Yelp has teamed up with robotics company Marble to venture into unmanned food delivery service. Still in its trail phase, the project will use Marble's wheeled "intelligent courier robots" to transport and deliver perishable goods for Yelp's Eat24 service. Currently, Yelp is testing Marble's robots in the San Francisco's Mission and Potreto Hill districts, where handlers will "chaperone'" the delivery bots to ensure that users' food gets to their intended destination in time and in one piece. Users will order food through Eat24's website or app and upon opting in on the bot service, receive a pin code that will unlock the robot's cargo when it arrives.
The delivery robots use NVIDIA's TX1 Jetson supercomputers to process environmental data collection from various cameras, LiDAR and ultrasonic sensors — the same technology used in self-driving cars. Eventually, Yelp will expand its Eat24 service to more neighborhoods, using their bots to map the city's streets to optimize routes for a truly futuristic experience. Share your thoughts in the comments below.