Watch 'Rick and Morty' Go on a Rampage in 'Grand Theft Auto V'
The search for McDonald's Szechuan sauce continues.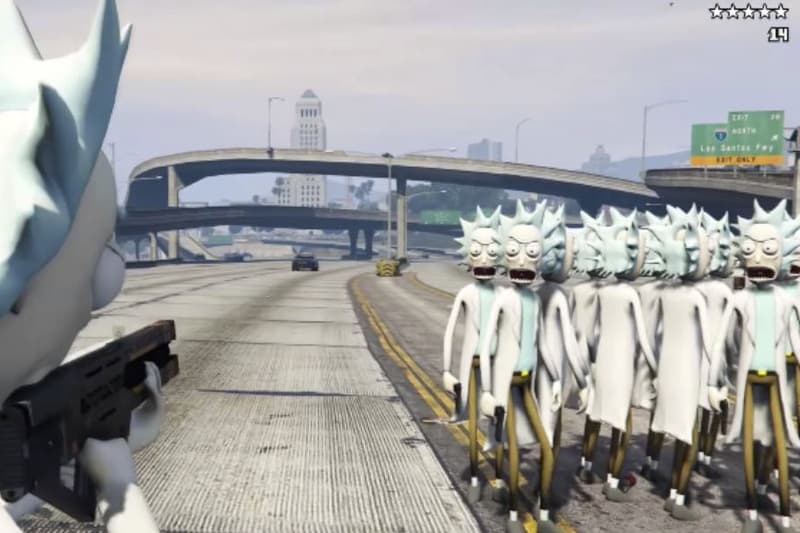 Rick and Morty (though mostly Rick) make an appearance in a new mod of Grand Theft Auto V. The mod sees Rick Sanchez transported into the GTAV world with multiple Ricks appearing in the first few scenes before some surreal moments of the character performing a striptease dance for one of the title's original characters. The entertaining update was created by Jedidiah515, who said, "I'm a huge fan of Rick and Morty, and since it has not been made yet, I decided to port a model base on Rick Sanchez."
A second video gives an alternate take on Rick's search for the McDonald's Szechuan sauce. And, once you've finished with both these videos, take a look at how that episode helped hugely inflate the resale value of the condiment.