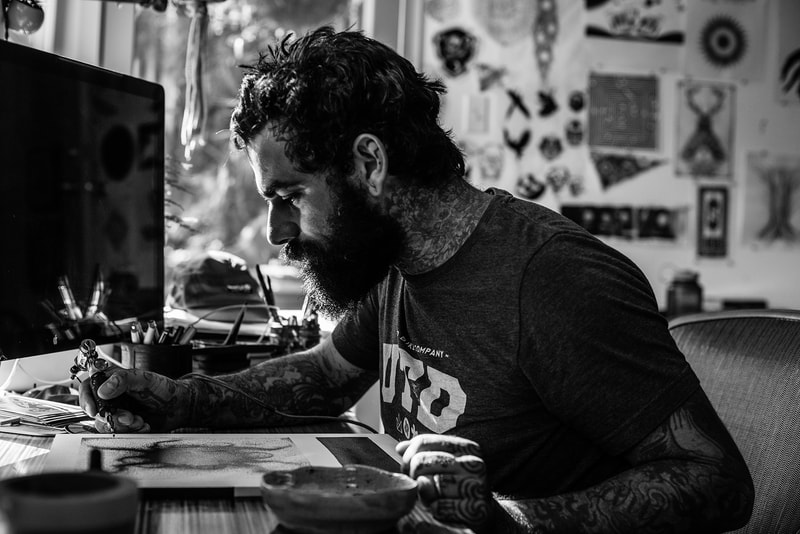 1 of 3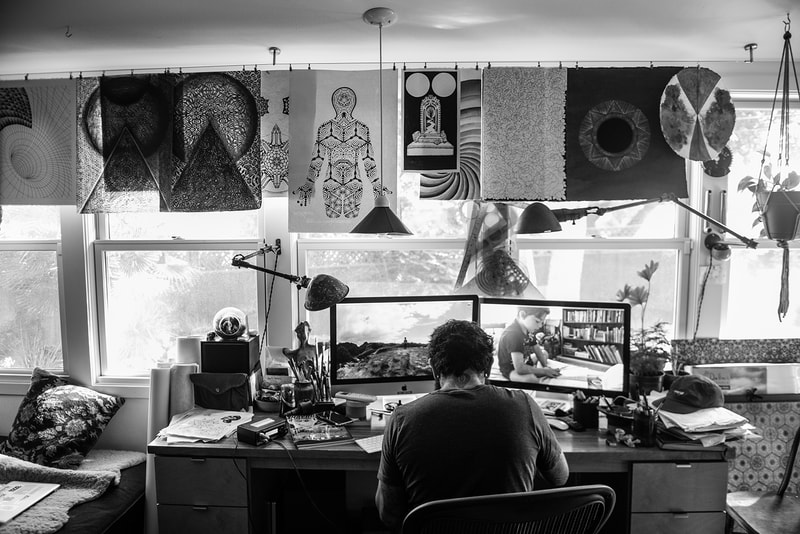 2 of 3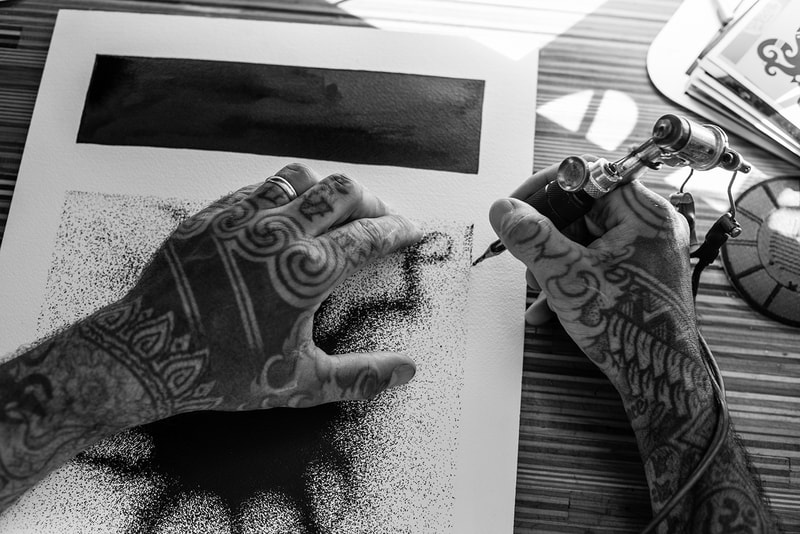 3 of 3
Renowned Tattoo Artist Thomas Hooper on the Psychology of Ink
The Austin-based mark-maker talks to HYPEBEAST Magazine about what makes tattoos different from any other art form.
---
Art is meant to be personal. Commonly known as a form of "self"-expression, its purpose is to offer an artist with a release – often allowing them to let out deeply-harbored thoughts, afflictions and emotions. As Oscar Wilde once said, "Art is the most intense form of individualism the world has ever known." With art, one is encouraged to create with blatant disregard for pressures of public perception, or to a higher degree, commercialism and profitability. Art can undoubtedly be defined as a selfish act.
Thomas Hooper, a visual artist and tattooist, known for his intricate ornamental work, does agree with this to a certain extent. "No matter what people say, you personally have to like it," he says in regards about his own work, which is heavily laden with Eastern religious imagery and geometric patterns. But as in the nature of tattooing, Hooper also understands that there is a delicate relationship between an artist and his "canvas" that must be accounted for. Tattooing as an art form is entirely different to conventional art in this regard. Hooper is uber-conscious of this give-and-take that exists in tattooing, regardless of how prolific an artist has become.
"If you have tension in your skin, it's impossible to tattoo. It's my job to make the person relaxed and comfortable."
Now over 15 years into the craft, Hooper has attracted clients from around the world to whichever studio he resides, from his early years in London, to New York at Saved Tattoo, now to Rock of Ages in Austin. His distinct style, drawing from Indonesian, Australasian, Japanese, tribal and Tibetan art, is a product of his personal interests. While Hooper's work is intimate and based on his vision, an aspect of heightened awareness and careful consideration – beyond simply making art – comes into play when individuals entrust themselves with him.
Aside from the more obvious duties of deciphering what it is someone truly wants, as well as the fit of both the art and the body, there are also innumerable factors that, unless you are on the delivering end of the needle, are difficult to conceptualize. "The factors are insane," Thomas explains, naming diet, ethnicity, age and health as significant factors that affect the entire process. Hooper also reveals that he must do double duty as a therapist.  "If you go to get tattooed after having a really stressful experience in the morning, all the pores are tiny – you have tension in your skin. It's impossible to tattoo. It's my job to make the person relaxed and comfortable when getting the tattoo."
If the nature of art is communicating the self, tattooing – as an art form and a corporal act – is something beyond ourselves, and unique in its duality. The mark of a great artist, as we see with Thomas Hooper, is both having a developed personal style, while also maintaining, recognizing, and appreciating the unique symbiotic relationship between the artist and his subject.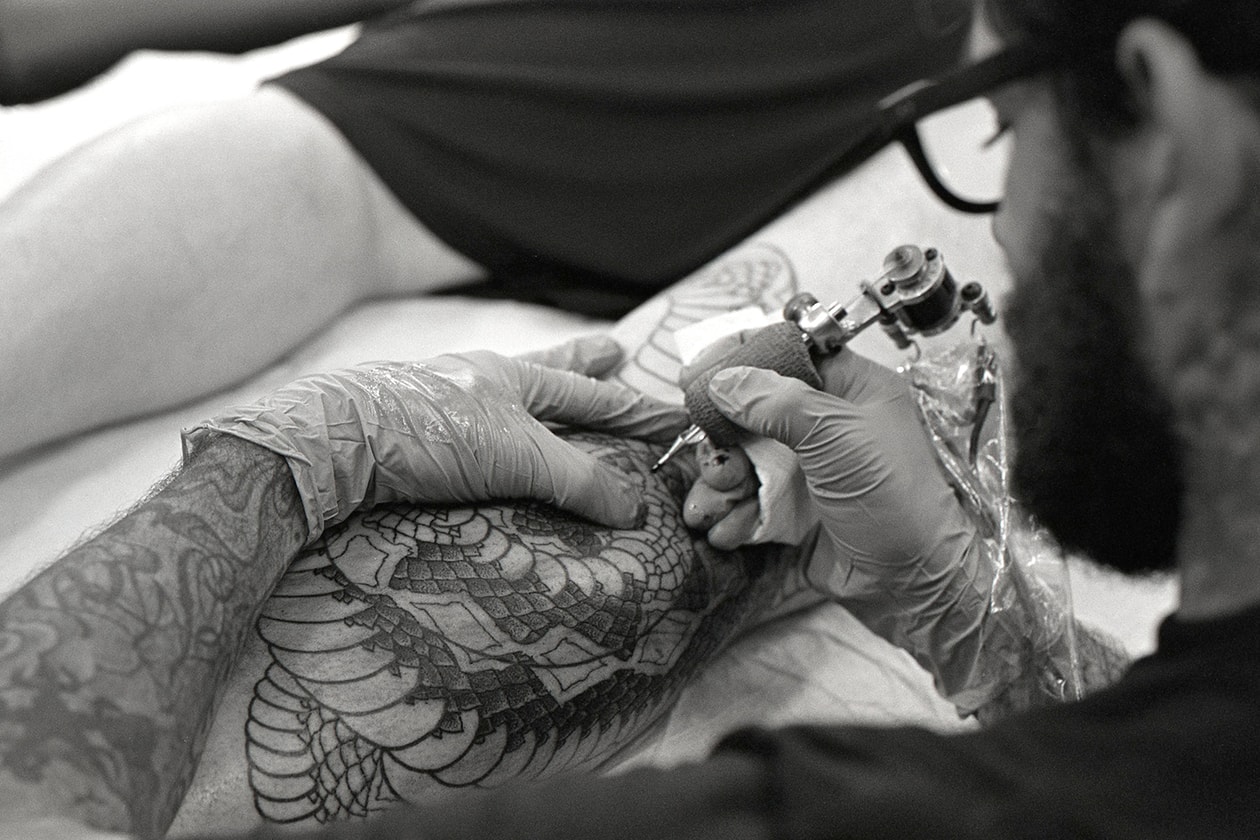 How do you even begin to create your own style or decide what your focus will be as an artist?
Like a chef or musician, you don't try and reinvent the wheel – you take all these different influences and try to make this new thing that's yours, by combining them in a new way. One of my favorite artists is Christopher Dresser. He was a 19th century designer looking at early Persian, Egyptian, Japanese and Chinese art, predated by maybe 500 years. And what he did then still looks good now. If I use it as an influence, chances are what I am doing is going to look good in 50 or 100 years. I don't want my tattoos to look like "oh yeah, that was done at the turn of the millennium."
You do your own art as well. Describe the difference between finishing a piece of your own art versus a tattoo.
It's not just a piece of paper because you've spoken to that person. You live with them as you tattoo. You occupy however many hours together. You get to know them and all of a sudden, they're gone. There's a lot of parameters, lots of stress and pressure, and on a piece of paper you don't have any pressure. You have the pressure to finish a tattoo but you've no pressure to finish art on canvas, paper or a sculpture. And the art can go into a certain house or workplace and people see it, but a tattoo, it walks around the world. Art is there to communicate; tattooing has a far greater reach.
Can you talk a bit about the imagery you use and what kind of things influence you to explore these themes in your art?
My influences include everything from music to architecture, to ornaments on buildings. Artists like William Morris, Christopher Dresser; Victorian design, Medieval ornament, Renaissance etchings, Tibetan Buddhist art, Thai Art, Asian art and so on. I'm also inspired by The Music and Art that accompanies heavy music, metal and other sub-genres of that style, album art and band shirts. Easiest way to put it, there's no conscious, forced progression. I just see where the process takes itself.
How do you go about developing your own patented tattoo aesthetic?
If I do one of them it's just a one-off. But if I do like 30 of them or maybe even 100 of them, then all of a sudden it's a thing I've done a lot. It gets refined, and then it becomes a language. By doing something very interesting, over and over again, you then start to build a visual language rather than it just being a piece of art you decided to do because you looked up a bunch of different references. By refining and almost like distilling, I create a vocabulary that I can go back to and reference.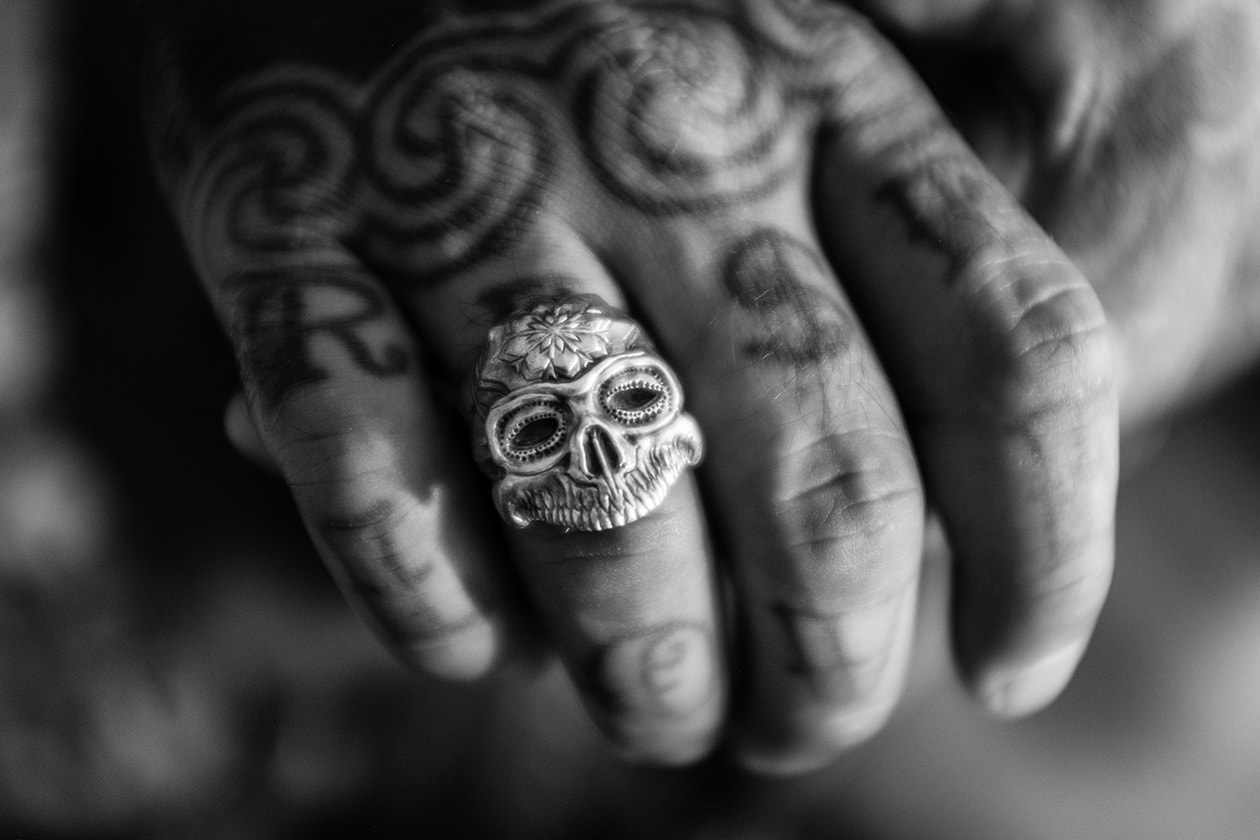 When you settle on a design, is it something you see entirely in your head? Or is it as you're sketching it, something pops up in your mind and you continue with it?
I come up with a bunch of ideas and they sit around in my head. With a lot of them, I like the idea of chance where I will do one drawing and photograph it in a funny angle on my phone, email it to myself and I'll doctor it, vectorize it and repeat it and make a new pattern in a way that I'd never have thought of. I use this kind of backwards process to make it a little more crude or distort the design it in a new way.
Describe the difference between human skin as a canvas versus a conventional canvas.
Just to give it a touch of satire, when I'm tattooing it occasionally goes something like this: "Fuck, this is hard, I wish this person would stop moving. This person's diet is terrible. This isn't going in like I want it to, why not? God, I've got to get this done in three hours. This is difficult and the skin is impossible." And 10% of the time you're like "wow, this is like magic." Also, for personal art, I don't have to worry about whether the piece of paper thinks that I am a dick. I can be rude to a piece of paper, whereas it's not just about the person leaving with a good tattoo, my point of view is they leave with a good tattoo and they're also thinking, "Well that was great. I enjoyed those three hours with Thomas." The memory of getting the tattoo is uplifting hopefully.
There's always an interesting relationship there between the artists and client. Would you say that there's a lot of psychology that you have to impart and try to pull out that the person really wants even if they might not know themselves?
They've put their trust in you. When people say you can do whatever you want, I always believe that it's not quite truth. So we'll just work together to find out what this person wants, and take it from there. I don't want to read someone's mind, but you know, maybe they just don't want to make a decision. It's like trying to solve a riddle which is fun. I like challenges. Sometimes you want things to be easier, but if things are easy, they're not worth doing.
This story was originally published in HYPEBEAST Magazine Issue 16: The Projection Issue as "Duality in Ink." For more of Thomas Hooper's artwork, check out his latest collection of works titled Book of Patterns Volume II.