Sushi Chef Incorporates Sneakers, Streetwear and Pop Culture Icons Into His Edible Creations
Finally, something resellers can't ruin.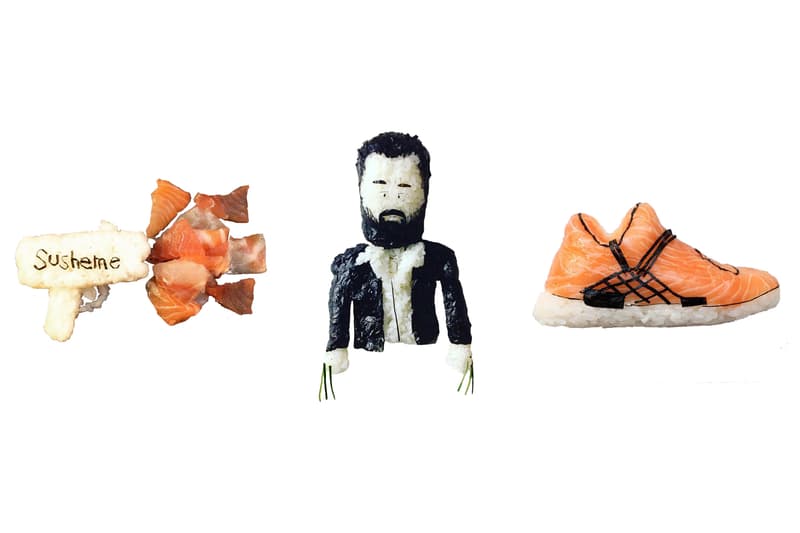 Food & Wine just published an abbreviated story on "shoe-shi" chef Yujia Hu, who likes to incorporate various pop culture elements into his edible creations. Employed at Sakana Sushi — a Japanese restaurant in Milan, Italy — the young cook prepares traditionally-shaped sushi by day, but allows his personal interests to inspire his work during off-hours. The result ranges from NBA superstars and internationally-renowned artists and actors, to streetwear apparel and popular sneaker silhouettes, all made from sashimi, seaweed and rice.
There isn't a whole lot on who this chef is, but if you enjoy his work, be sure to follow him on Instagram.