Drake Is Giving Away an OVO x Air Jordan 8 "Calipari Pack"
All the clever commenters should be entering this contest.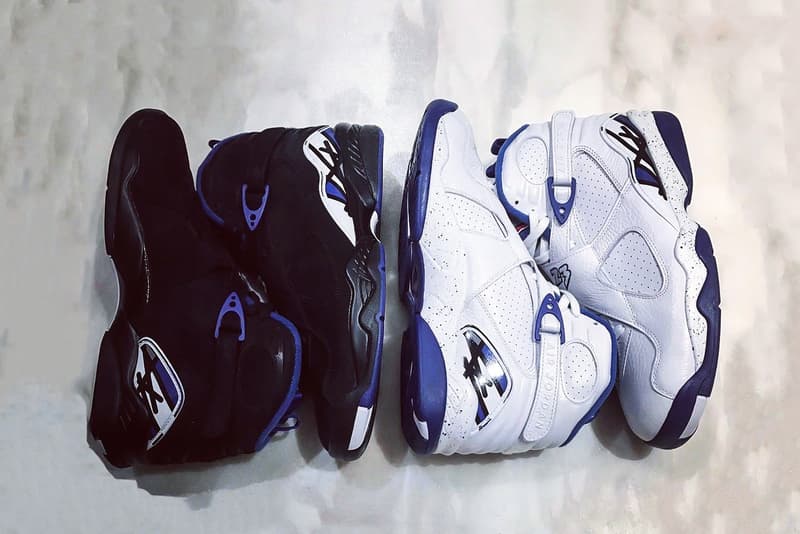 Earlier this month, Drake shared a preview of his upcoming OVO x Air Jordan 8 "Calipari Pack," collaboration comprised of a set of black and white sneakers embracing the Kentucky blue theme. While we still have yet to receive information around a formal release date, Drake is ensuring that fans are keeping this release top of mind. He took to his Instagram account yesterday to post a blurry photo of himself at Travis Scott's show, with a meme-worthy facial expression closely resembling the confused Mr. Krabs image. Under the picture, the text stated, "Best caption wins a Calipari pack…go." With a deluge of comments already rolling in, be sure to act fast and enter your own caption for a chance to win the sneaker pack.