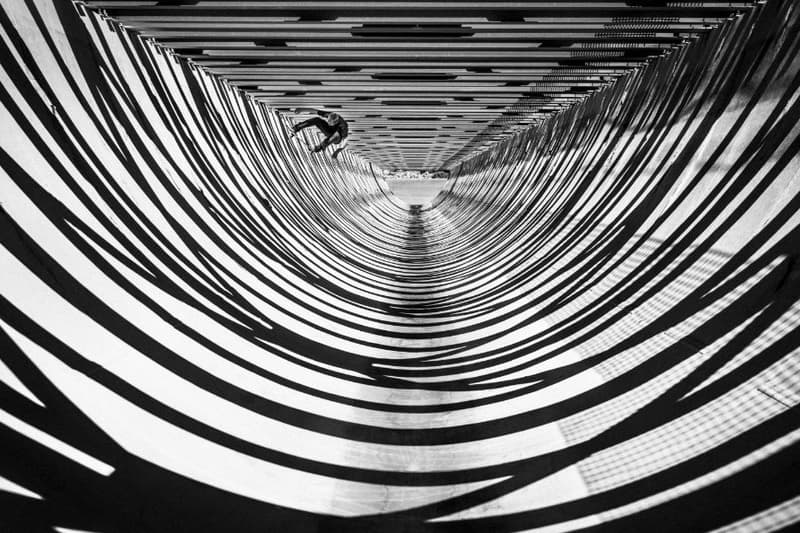 San Francisco's "ShutterSpeed" Exhibit Will Display Art & Photography Surrounding Skate Culture
Alongside five accessible skate parks.
---
The Harvey Milk Photo Center has just announced an upcoming exhibition called "ShutterSpeed" that combines art and photography with skate culture. The San Francisco-based gallery hopes to create "a dream destination for skateboarders" featuring five accessible skate parks as well as a bevy of artwork and visuals created by leading artists from the Bay area. Of course, several well-known skaters from the region will make an appearance as well. The exhibit is set to launch on April 22 up until May 31.
Check out the entire roster below and learn more by visiting HMPC's official website.
"ShutterSpeed" Participants
Adam Wallacavage, Adrian Martinez, Alan Gonzalez, Ando (FTC), Andrew Schoultz, Austin Leong, Bay Hill Ben Gore, Bigfoot, Bram De Martelaere, Brian Christopher, Brian Delatorre, Brian Gaberman, Bryce Kanights, Clare Rojas, Dan Z, Dave Hoang, Dave Schubert, Dennis McGrath, Douglas Miles, Dylan Christopher, Elissa Steamer, Eric Palozzolo, Evan Smith, Fiona Lake, French Fred, Fryle, Gabe MorfordGeorge Rocha, Greyson Fletcher, Gx1000, Jai Tanju, Jake Darwen, James Givens, Jason Adams, Jason Henry Jason Jesse, Joe Brook, Johnny Schillereff, Jon Coulthard, Jordan Hill, Kyle Camarillo, L. Fong, Lindsey Byrnes Luidgi Gaydu, Marc Falkenstien, Margaret Kilgallen, Mark Gonzales, Matthew Bajda, Max Stern, Mike Kershnar, Mike USA, MQ, Piper, Rachel Rothstein, Ray Barbee, Richard Hart, Rob Collinson, Russ Pope, Ryan Esquibel, Salman Agah, Schmitty, Sean Gutierrez, Sergej Vutuc, Supe FMK, Teen Witch, Thomas Busuttil Thomas Campbell, TKP, Tobin Yelland, Todd Francis, Vicky Sinh.