How Surf-Punk Brand Noon Goons Is Bringing Counterculture Back Into Streetwear
Led by Kurt Narmore, Freshjive OG Rick Klotz & Sam Jarou of CdG.
Nowadays, the term "streetwear" encompasses anything from bootleg brands to luxury labels, which have found success due to their timely reaction to trends, or the celebrities and rappers who don them. Yet there was a time when the term represented brands that stemmed from subcultures, with clothing being tangible expression from creative tribes.
Founded by Kurt Narmore and designed by Rick Klotz, Noon Goons brings back the taste of authenticity which has been diluted in Southern California. The duo met at Warriors of Radness, Klotz's second brand after leaving the legendary Freshjive imprint which he described as "21 years of experiment that came to express itself as a neurotic addiction." Freshjive was launched in 1989 with no clear road map other than being an extension of Klotz's exhilarating lifestyle. It explored Los Angeles' surf, punk, and nightlife scene and mixed political topics ranging as widely as police brutality and animal studies.
1 of 2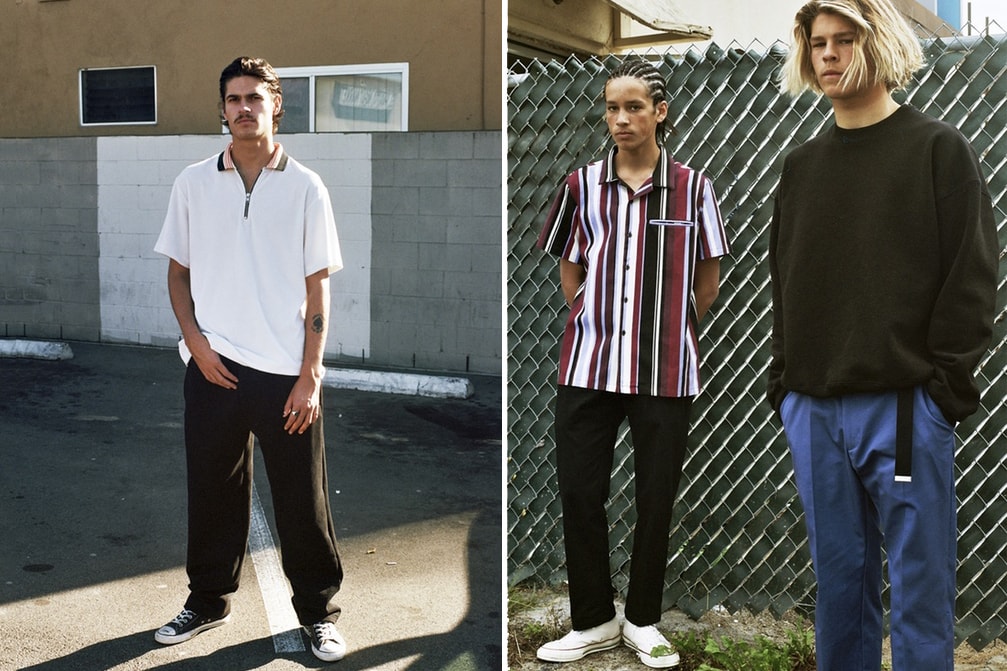 2 of 2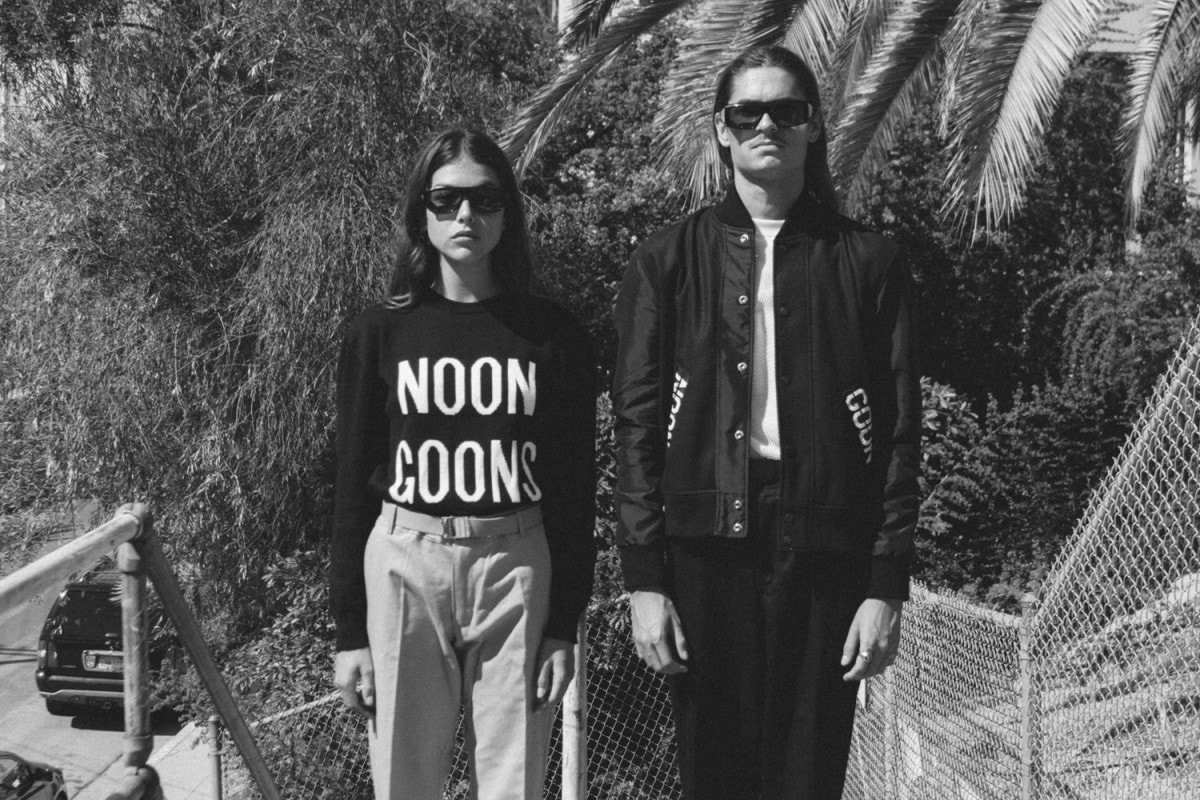 While Klotz's latest project also draws from surroundings, he looks less to the streets for inspiration than the walls of vintage books and print magazines that fill his Hollywood home. "LA's changed so much, it definitely isn't as inspiring as it used to be, but digging through vinyl and old magazines still gets me excited," said Klotz as he put an Aretha Franklin 12" record on pause just as our conversation began. In the distance, a knocking sound from the outside door echoes down the hallway. But Klotz, perched coolly on his stool, doesn't seem bothered.
It's clear that Noon Goons's use of color-blocking and collegiate fonts draws cues from the past, but unlike the slew of contemporary, retro-inspired brands littered with lo-fi graphics and internet references, there's a coherence with every output that can be credited to the brand's creative director Sam Jarou (formerly creative consultant at COMME des GARCONS and Richardson magazine). The German creative's styling and fashion background grooms Narmore's otherwise counterculture, nihilist motto: Youth Against Establishment.
1 of 2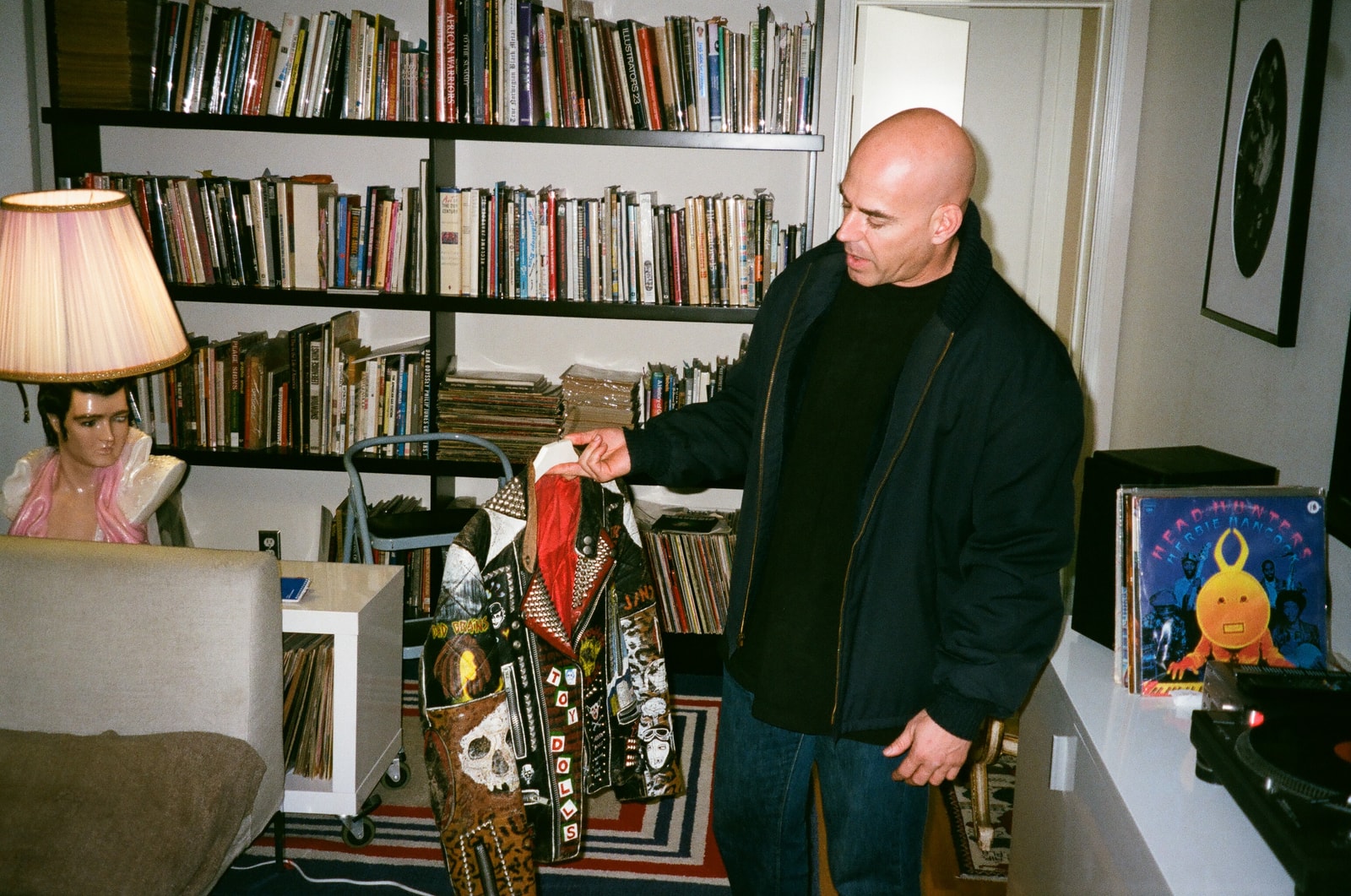 2 of 2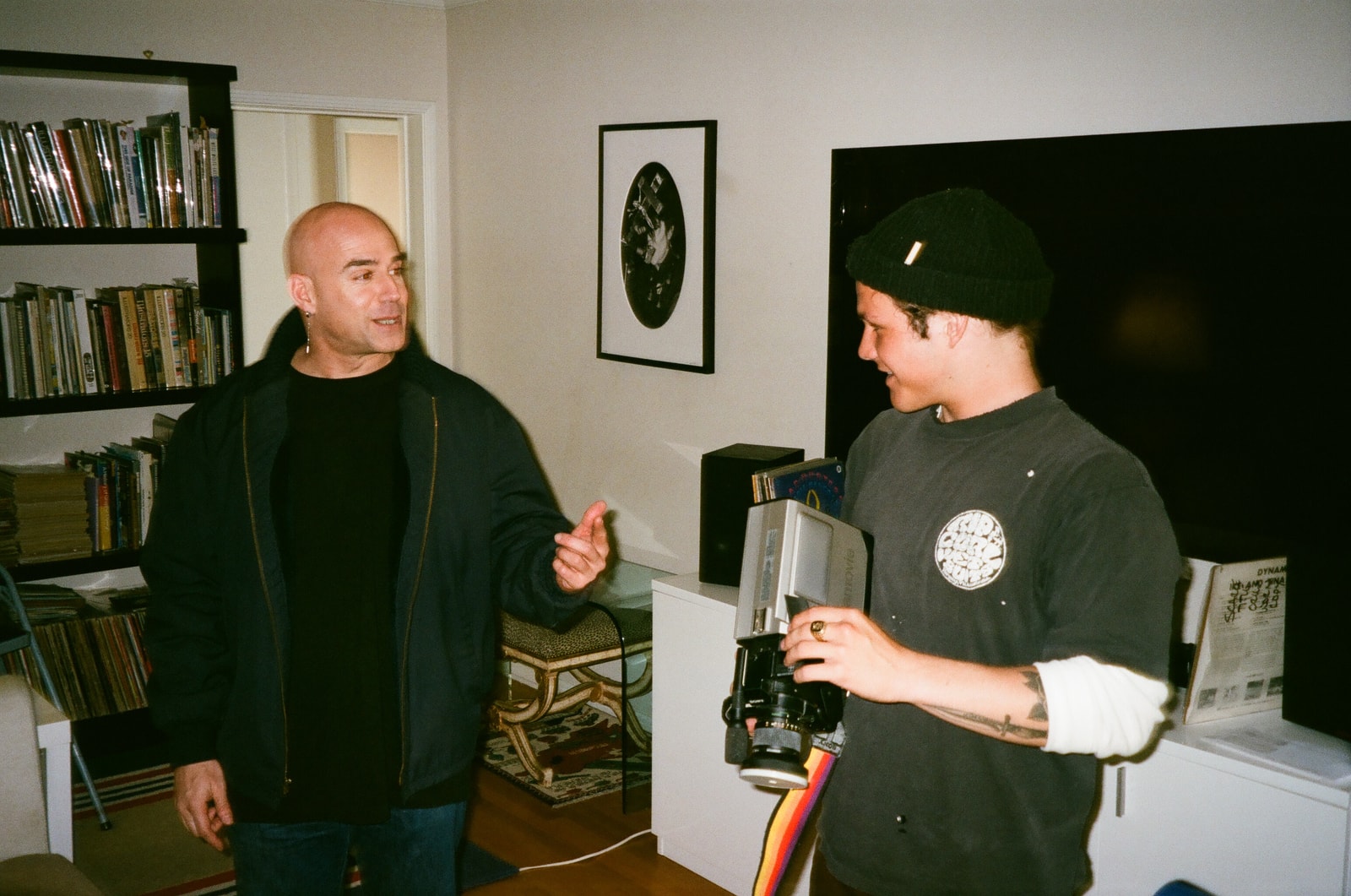 The result is LA-produced casual wear that pays homage to the pool skating, hardcore traditions of SoCal, and fronted by indignant teens and surfer groms from Newport and Costa Mesa that follow the lifestyle of "skate, surf, party, repeat," said Narmore. The anarchist attitude runs deep in the brand's aesthetic, and is not only lived by the models seen in its VHS lookbooks but also by the Noon Goons themselves. "I'm not here to explain SoCal culture, I'm here to design a project," said Klotz firmly, who at this point is showing us a custom double-breasted biker jacket he designed in the '90s during the heyday of Freshjive.
There's a parallel in the attitude which permeates the decades in Klotz's work, one which Narmore and Jarou have helped highlight in Noon Goons. "Back then there were no rules: you just go out with a camera and shoot your friends in clothes. It was a big time then, we ran LA. Not too many companies came out with the same group and attitude." Spearheading surf and skate culture while confronting touchy subjects like Israeli-Palestine conflict, all while keeping a Cali groove, is what championed Freshjive in the '90s. A similar sentiment is revisited in Noon Goons today, but Klotz doesn't want this to be mistaken for nostalgia. "It's obviously influenced from the past but I don't want to be biting thrift store pieces or old logos. Noon Goons is something fresh." Klotz pauses for a second to think before continuing: "Ha, that's such a dated word. It's not about being nostalgic, it's about living now."
1 of 2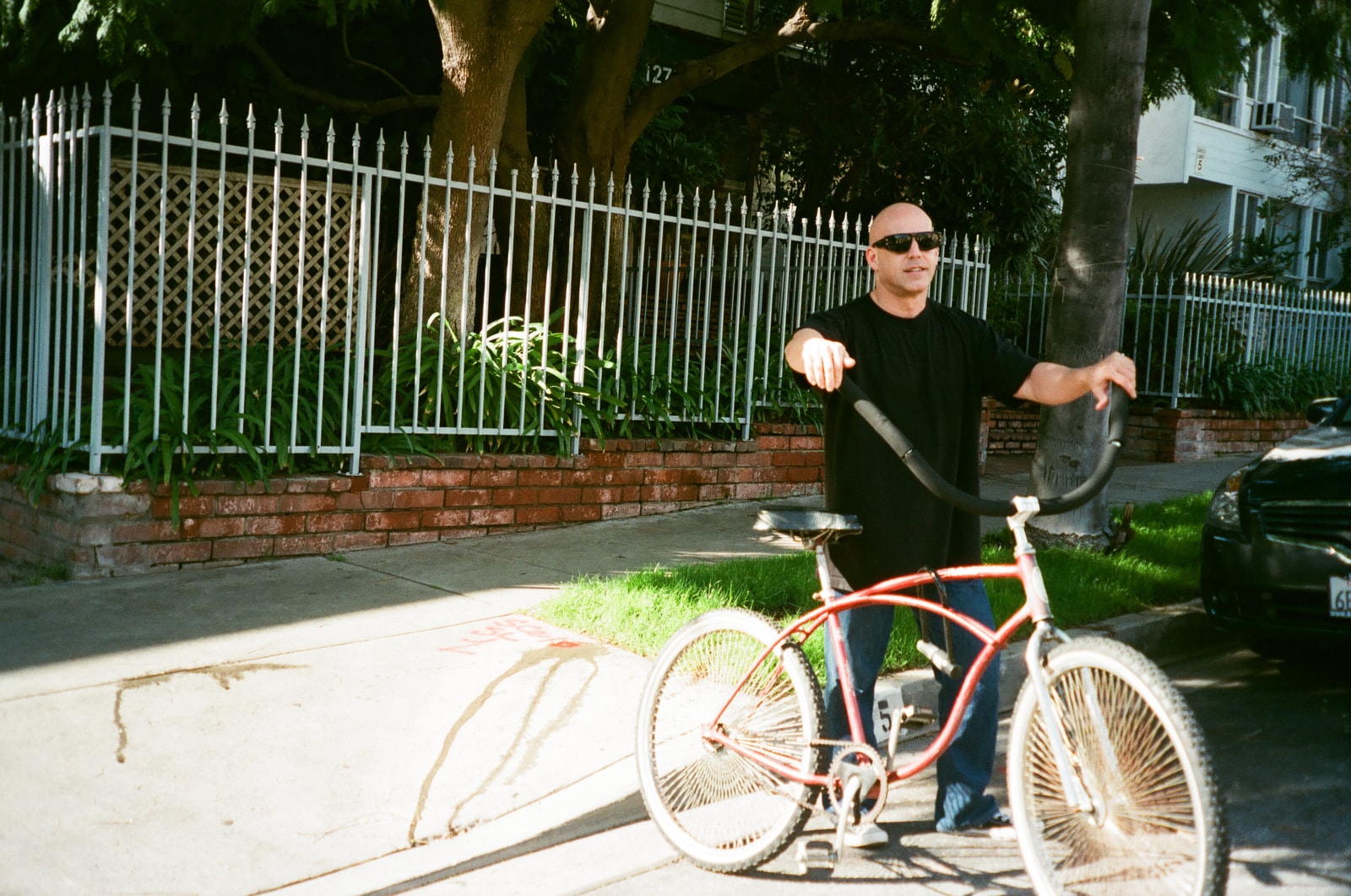 2 of 2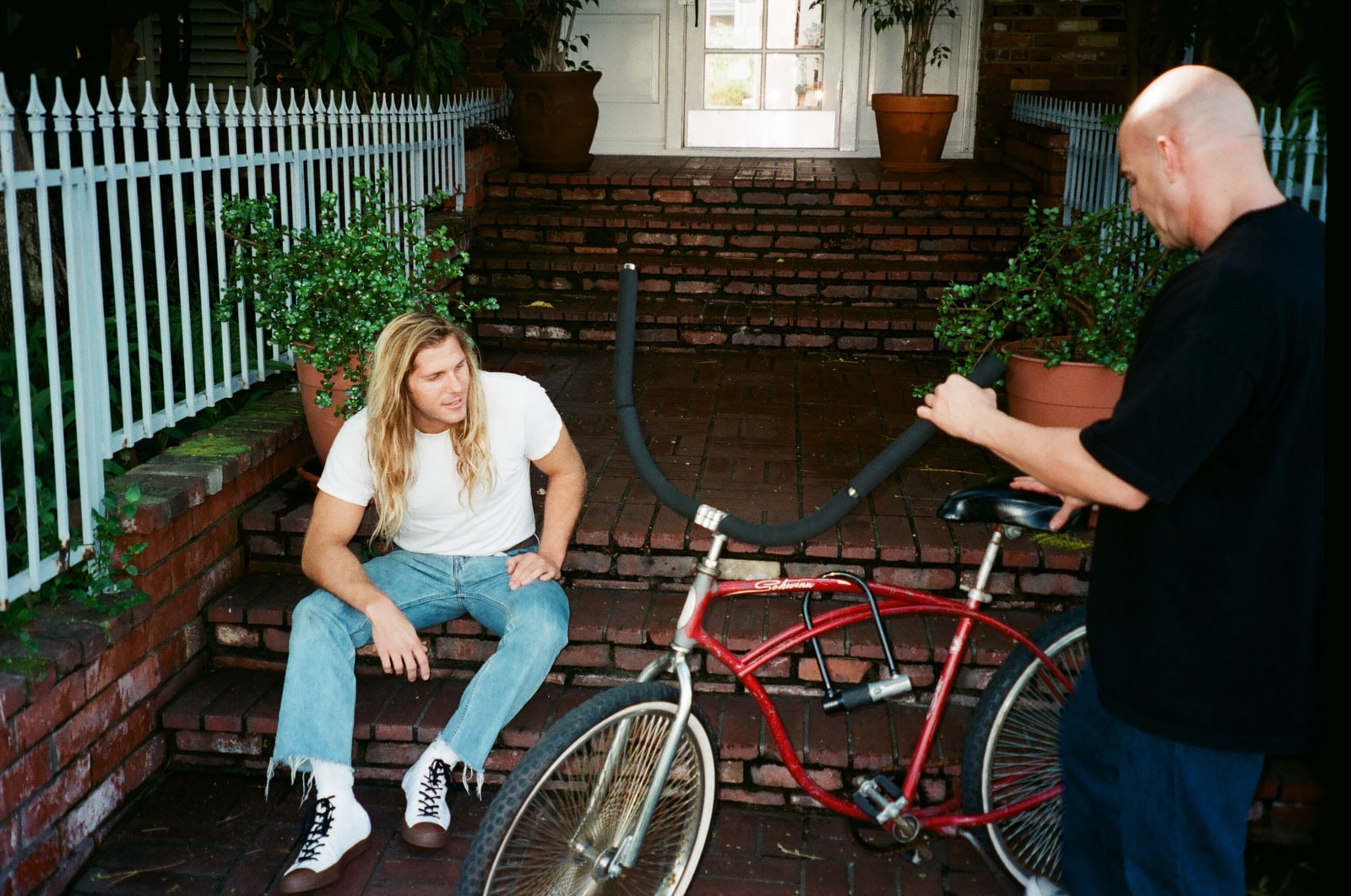 In a time where the right celebrity endorsement and Instagram-friendly Fashion Week showcase can catapult a mediocre brand to the top, independent brands with core values can easily be overshadowed by a rapper's new clothing line. Yet Klotz assures us that popularity is far from how Noon Goons defines success.
As the knocking began again more loudly and frequently, I slipped in one last question before Klotz got up to confront his impatient visitor. "Do you want to run LA now?" He quickly responded. "No, absolutely not. I want to run myself. I like the autonomy of not running anything."