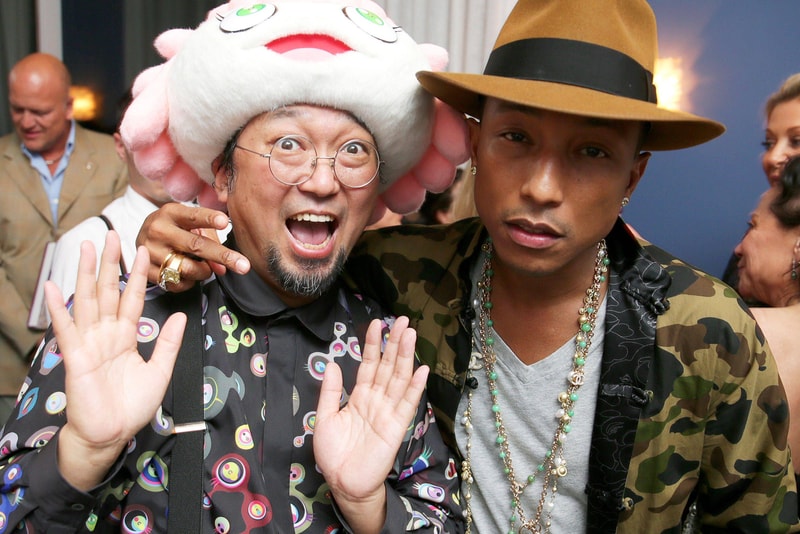 Takashi Murakami to Present New MCA Exhibit Alongside Musical Performances Curated by Pharrell
Celebrating the museum's 50th anniversary.
---
Takashi Murakami is set to display a brand new exhibit titled "The Octopus Eats Its Own Leg" at the Museum of Contemporary Art Chicago. Fans can get an exclusive preview of the showcase at MCA's upcoming "ArtEdge: 50" gala that pays tribute to the museum's 50th anniversary. The function will include a special concert curated by Pharrell Williams, including a musical performance by six-time Grammy nominated singer-songwriter/actress, Janelle Monáe. Ahead of the concert is a cocktail reception as well as Murakami-esque dinner at the renovated space.
MCA ArtEdge: 50 will launch on June 6 with ticket prices starting at approximately $2,500 USD for both the gala and concert. Interested folks who want to only attend the concert can purchase tickets for approximately $250 USD. Murakami's "The Octopus Eats Its Own Leg" will be open to the public on the following day up until September 24. Check out the promotional illustration below and let us know if you'll be attending.
Find more information at the MCA's official website.
Museum of Contemporary Art, Chicago
220 E. Chicago Ave.
Chicago, IL 60611