Maserati's Special Edition "Nerissimo" Ghibli Is a Glossy Black Beauty
Limited to just 450.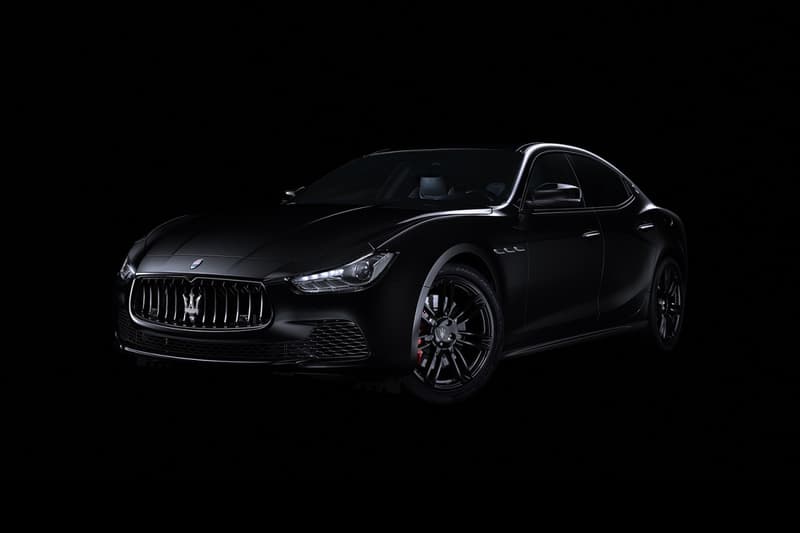 Maserati's sleek and sporty Ghibli model is getting an intense "Nerissimo" black edition to be revealed at this year's New York International Auto Show. Only 450 editions of the "Nerissimo" — which means "extremely black" in Italian — Ghibli have been produced, and are strictly for the United States and Canada. Coming in Ghibli, Ghibli S and Ghibli SQ4 versions, the special edition car maintains the model's recognizable shape and emphasizes it with a glossy, blacked-out paint job. Other features include 20-inch Urano wheels, tonal handle trims and grille features, as well as a leather interior with red stitching and accents throughout. Each "Nerissimo" Ghibli will come with a unique plaque bearing the build-number of the unit and a badge on the center console to indicate the production number out of the 450 produced. The Ghibli S and SQ4 variations will also be equipped with premium Harman Kardon stereo systems.
The Maserati Ghibli "Nerissimo" will debut at the Jacob Javits Center at the New York Auto Show on April 14. Pricing for the Ghibli "Nerissimo" starts at $77,250 USD; the Ghibli S at $84,000 USD; and the Ghibli SQ4 at $86,500 USD.
For those attending the 2017 New York International Auto Show, here's what you should look out for.