Lotus Returns to North America With Ultra Limited Evora Sport 410 GP Edition
At least there's a regular Evora Sport 410 you can buy.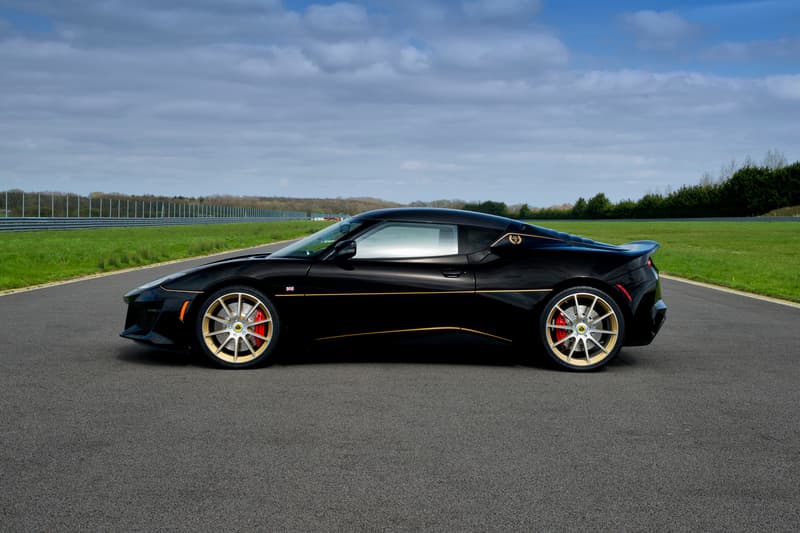 1 of 4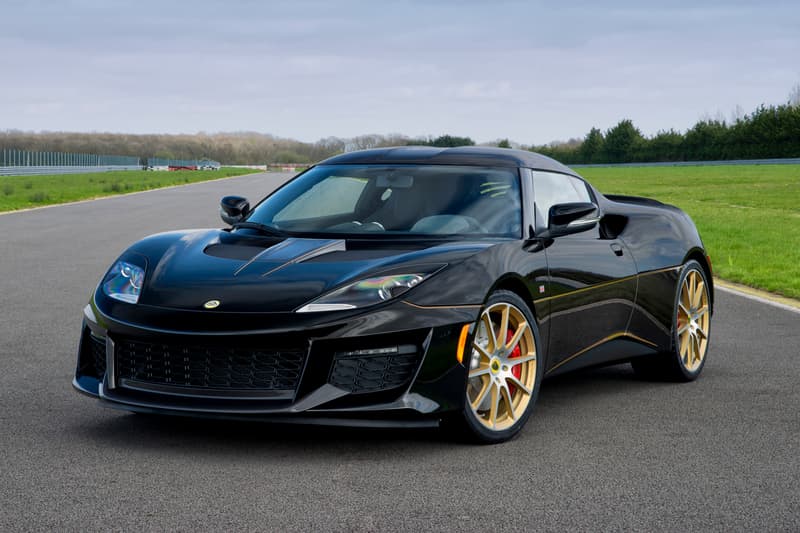 2 of 4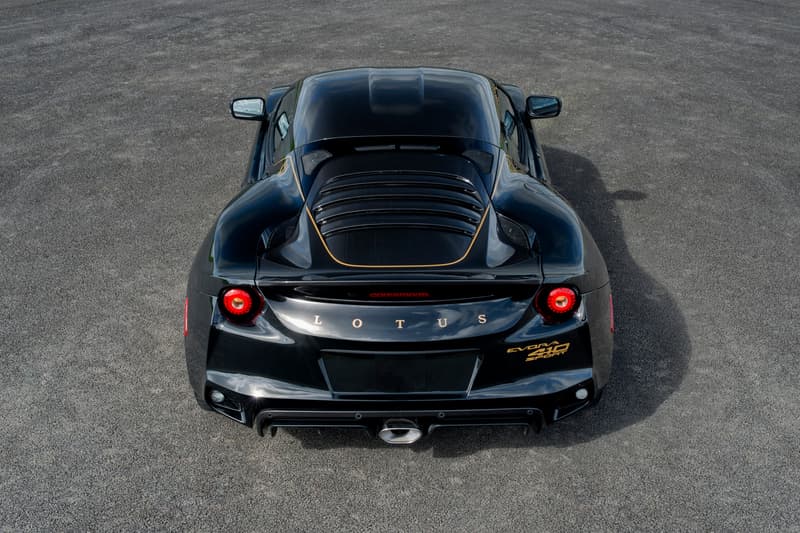 3 of 4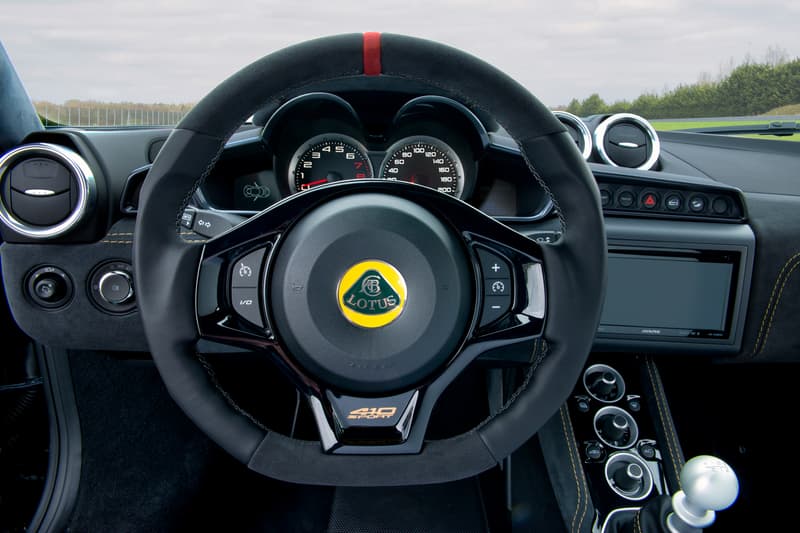 4 of 4
British sports car maker Lotus have unveiled its new Evora Sport 410 which also includes a GP Edition, marking the brand's return to North America. The lightest and fastest road-going Lotus to ever be sold in the U.S. can clock 0-60 mph in 3.9 seconds with a top speed of 190 mph. Shedding 132 pounds from the Evora 400, the Sport 410 is draped in hand-made carbon fiber from front to back — front splitter, front access panel, roof, tailgate, rear quarter panels, rear diffuser — and will be limited to just 150 models worldwide each year. Four selectable ESP driving modes — Drive, Sport, Race, Off — are available on the new model and increase throttle response, lower traction control or remove understeer recognition depending on the driver.
The bespoke Evora Sport 410 GP Edition was developed by Lotus Exclusive and honors the Team Lotus F1 color scheme used in races from 1972 to 1986. Only five of these super limited cars have been made.
Jean-Marc Gales, CEO of Lotus said, "Last year we embarrassed rivals with a car that cost less but out-classed their best. This year the same rivals are in for a surprise. Less mass, reduced drag and greater downforce means the Evora Sport 410 is not only faster on the straight, but also when cornering. It is without equal, being both refined and intuitive, and again shows that we are making our best ever cars. The reaction to the Evora Sport 410 since its debut in Europe and Asia has been exceptional, and we know that our American and Canadian customers will really appreciate what this Lotus is capable of."
Fans of Lotus can order an Evora Sport 410 now for $104,200 USD while the GP Edition runs for $110,000 USD.