USA Women's Hockey Boycotted for Fair Pay and Won
A monumental move for the future of the sport.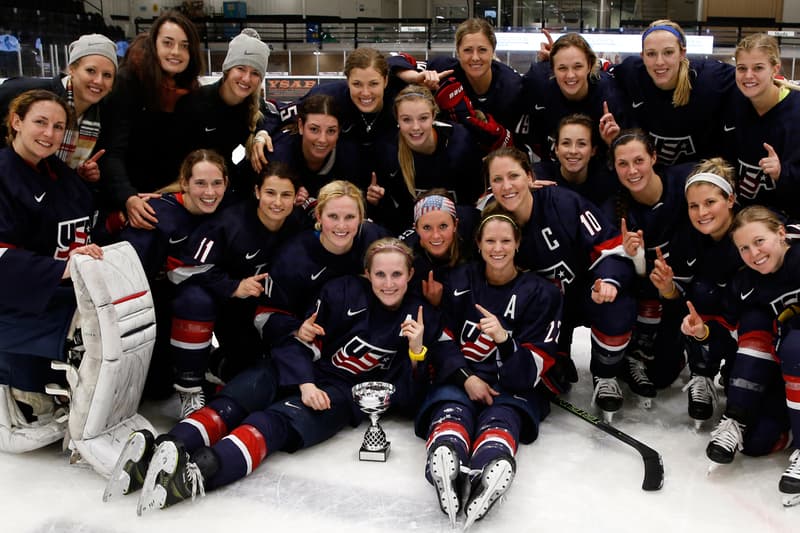 After nearly two weeks of boycotting for fair pay and support, with senators as well as players unions from the NHL, MLB, NBA and NFL joining in solidarity, the USA women's national hockey team have reached an agreement with USA Hockey ahead of tomorrow's launch of the Women's World Championships in Plymouth, Michigan. According to SI.com:
While both sides agreed to keep financial terms to themselves, it was reported that the four-year deal would pay players $3,000-4,000 [USD] a month, up from $6,000 over a four-year Olympic cycle. According to the Associated Press, that means players could earn over $70,000 annually when combined with money from the USOC, and up to $129,000 with a gold medal victory in the 2018 Games.
The recent strike was only the tip of the now fleeting iceberg, as the defending world champs have been fighting well over a year now for not only sufficient wages but also comparable travel, insurance, marketing and player development as the men's team. The latter of which will ensure that the sport has a promising future for generations to come. USWNT forward Jocelyne Lamoureux-Davidson said of the negotiations:
I think that piece of this negotiation has been underrated. [It's] going to help grow women's hockey from the grassroots level in the U.S. We're going to market our team more and hopefully have more visibility and basically, keep growing the sport. We all love it and we all know that our time is limited on the senior team right now, and so it's really going to impact the next generation.
Team USA will open their tournament with a game against rivals Canada on Friday, March 31 at 7:30 p.m. ET.