The Silicon Valley Is Obsessed With Louis Vuitton's Damier High-Top
Recent studies from RealReal show the hottest item in the land of start-ups.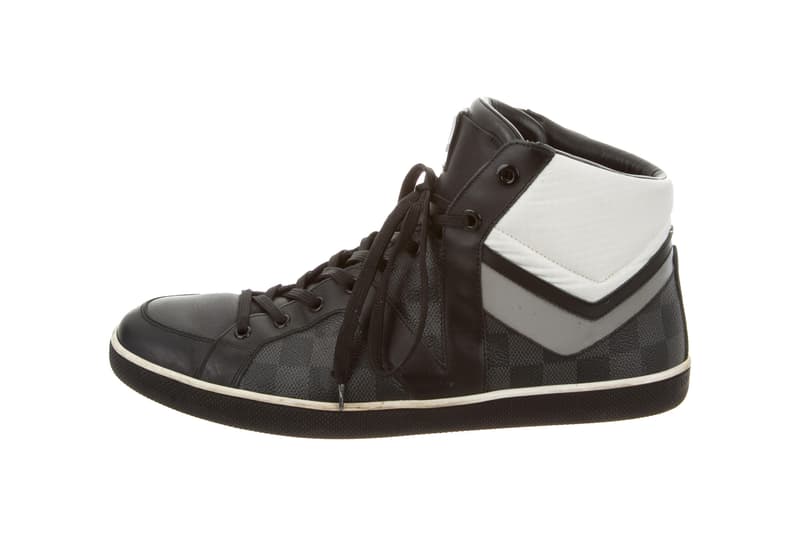 According to a new report from the online luxury consignment shop via Bloomberg, the land of start-ups can't get enough of Louis Vuitton's Damier high-top sneaker; more specifically, the Graphite Canvas Hero from LV's 2008 fall collection. The Silicon Valley is far from being recognized as the mecca of fashion, but in case you're curious about which particular crepes the geekiest minds have their eyes on, The RealReal's got you. The leather-constructed shoe which retailed for approximately $745 USD  is currently reselling in a bevy of color schemes starting at $500 USD on the store's website.
Folks from the West Coast are also lacing up to a handful of other high-end sneakers spanning Gucci, Lanvin and Givenchy to name a few. On the opposite end, New Yorkers are more enamored by Common Projects, Balenciaga and Maison Margiela. Check out the top five best-selling sneakers in San Francisco, New York as well as the United States overall, below.
U.S. overall:
Common Projects Achilles low-top
Buscemi 100MM high-top
Balenciaga Arena high-top
Valentino Garavani Rockrunner
adidas YEEZY BOOST 350 V2

New York City:
Common Projects Achilles low-top
Balenciaga Arena high-top
Maison Margiela Replica low-top
adidas YEEZY BOOST 350 V2
Gucci Ace low-top

San Francisco:
Louis Vuitton Damier high-top
Gucci GG low-top
Lanvin low-top
Common Projects Achilles low-top
Givenchy Urban Knots low-top