The iPhone 8 Will Have Lightning Connectors With USB-C Fast Charging
Looks like it's not a wireless future after all.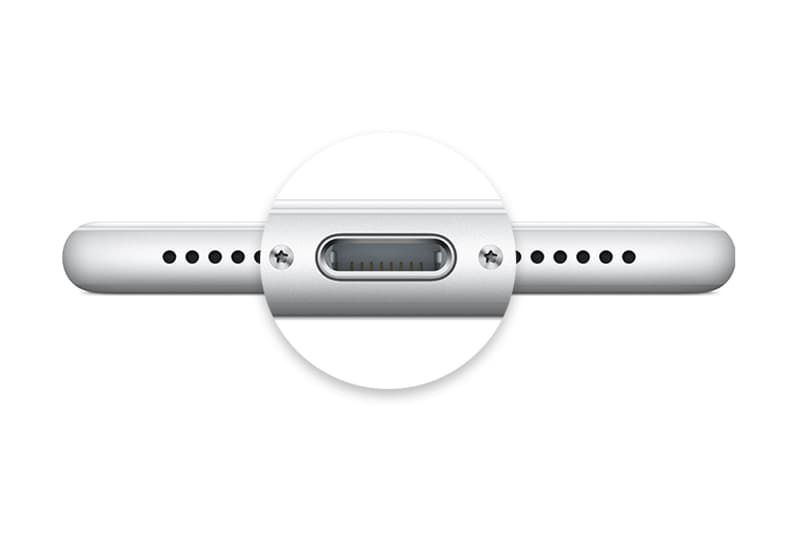 According to MacRumors and famed KGI analyst Ming-Chi Kuo, the 10th anniversary edition of the iPhone will retain the Lightning connector on all models of the device but will include the faster charging capabilities of the USB Type-C. Currently, the iPhone's lighting connector can only transfer at USB 2.0 speeds, so the upcoming release will greatly improve charging speeds. And since the lighting connecter has a slimmer profile compared to the USB-C, Kuo expects Apple to retain it for a slimmer phone.
Kuo's prediction lands with interesting timing as it was only a few days ago The Wall Street Journal reported the upcoming iPhone would have a USB Type-C port instead of lightning. With Apple's latest MacBook Pro models supporting Thunderbolt 3 ports — which share the same connector design as USB-C — we might see Apple bundle a lightning to USB Type-C cable with the next iPhone 8 in the box to allow for connectivity to the MacBook and other Apple devices. For all the latest iPhone 8 rumors, head here.
An excerpt from Kuo's latest research note:
"New 2H17 models may all support fast charging. We believe all three new iPhones launching in 2H17 will support fast charging by the adoption of Type-C Power Delivery technology (while still retaining the Lightning port). A key technical challenge lies with ensuring product safety and stable data transmission during a fast charge. In order to achieve that goal, we think Apple will adopt TI's power management and Cypress's Power Delivery chip solutions for the new iPhone models. We note the OLED version may have a faster charging speed thanks to a 2-cell L shaped battery pack design."