Someone Recreated Apple's Legal Terms and Conditions Into a Graphic Novel
Maybe people will actually read them now?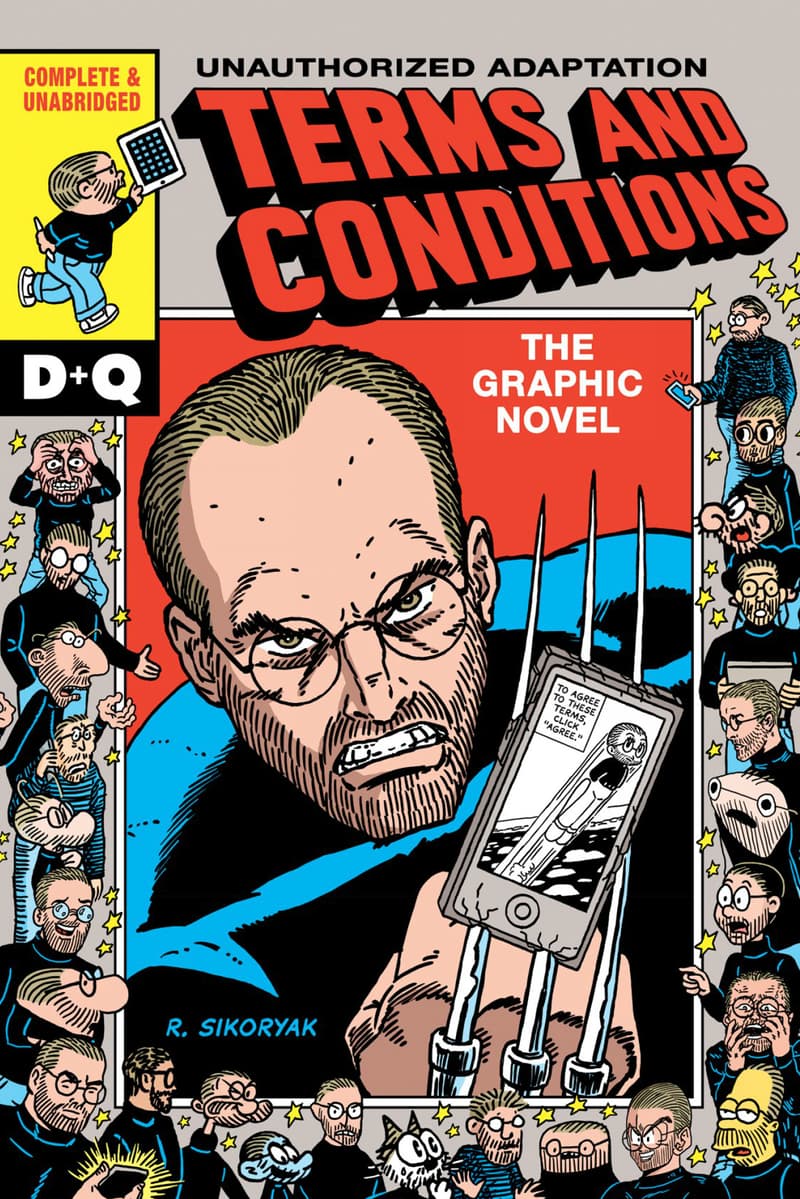 1 of 5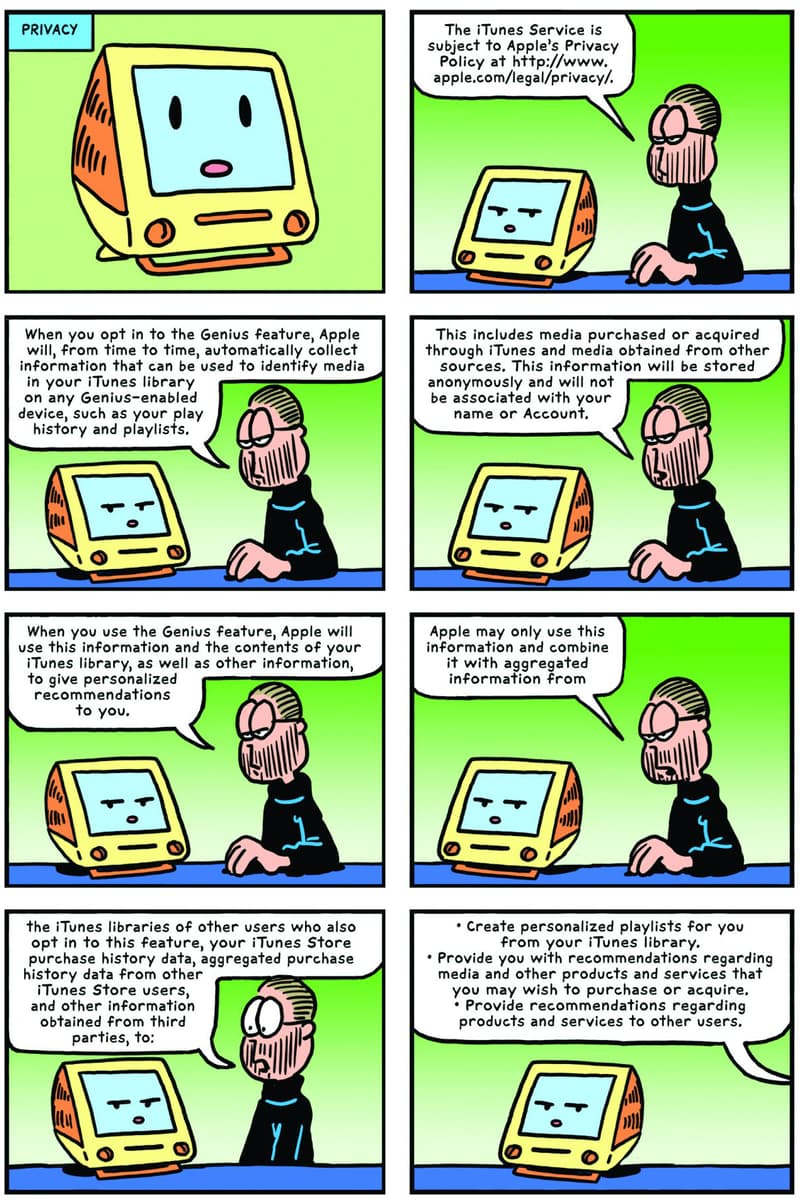 2 of 5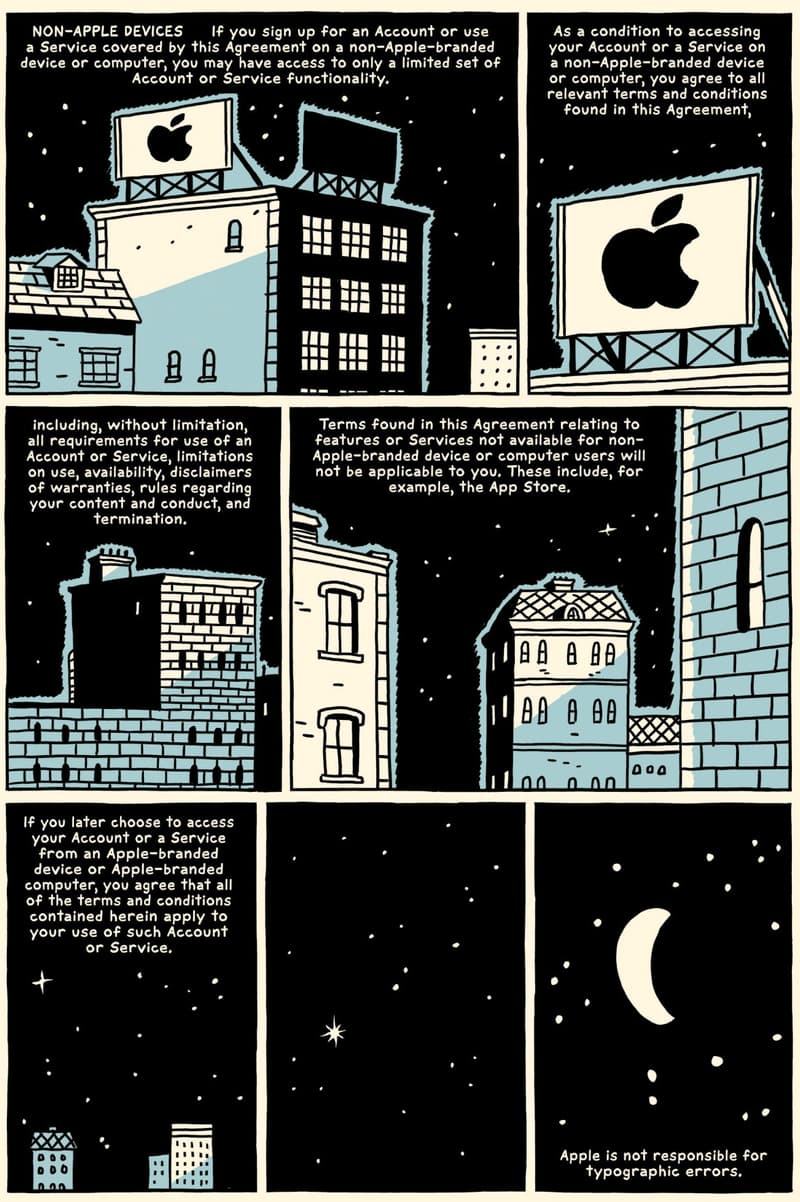 3 of 5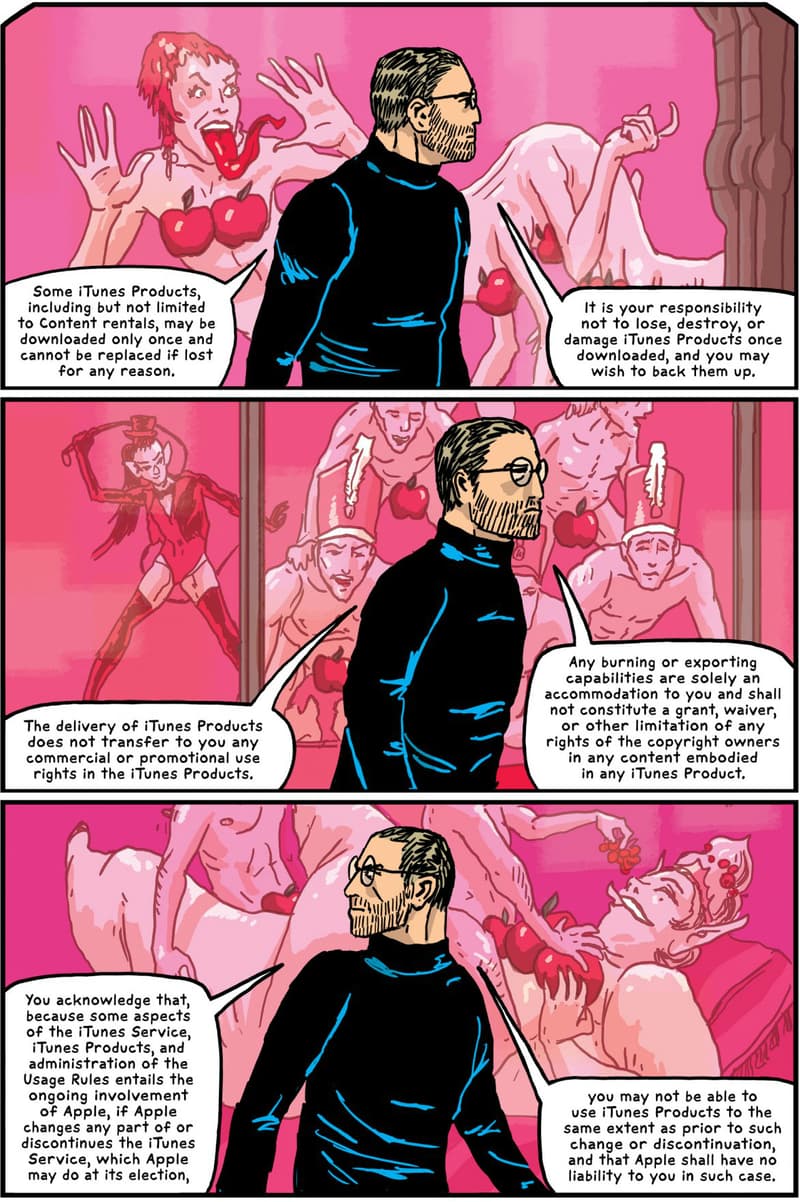 4 of 5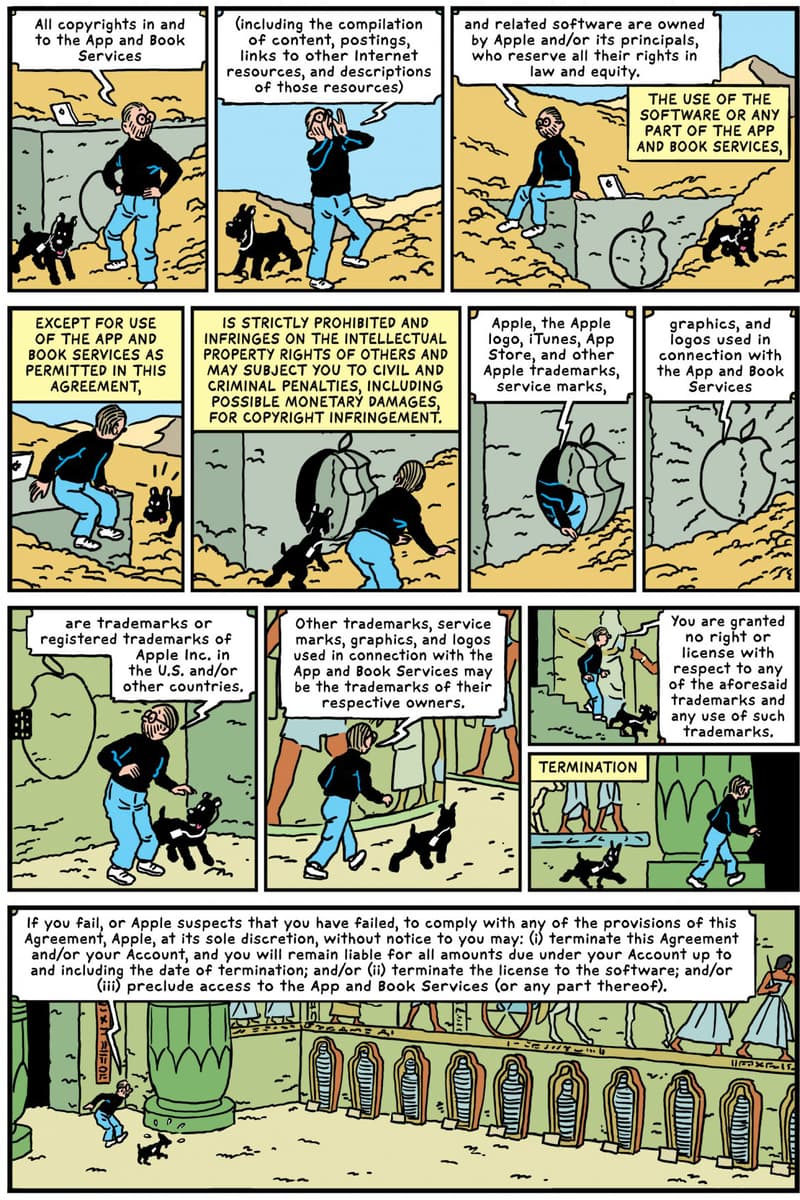 5 of 5
Apple's terms and conditions rarely make for a pleasant reading experience, which may be why no one bothers with reading them. Comic artist Robert Sikoryak plans to change all that with his recent work, Terms and Conditions: The Graphic Novel. Mimicking the style of some of the most famous comic strips in history, from Garfield to Tintin, he presents the 20,000-word legal document in the style some of comic history's most beloved titles.
The former New Yorker and Nickelodeon illustrator told Business Insider that "the motivation for this project was to play with the long form of the graphic novel, which has become so ubiquitous in the United States. And it struck me that the iTunes terms and conditions would make a very unlikely comic." Additionally, the artist will be on tour to talk about Terms and Conditions until May 14.
Scroll through the previews above and, while we're on the subject of comics, have a look at Marvel's recently announced origin series exploring the rise of everyone's favorite Sith Lord, Darth Vader.