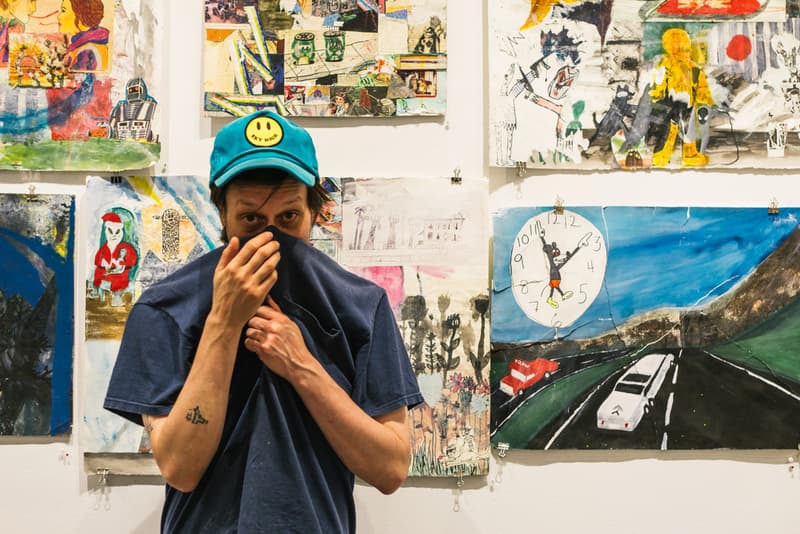 Get Familiar with Supreme Collaborator and Outsider Artist Joe Roberts's Nostalgic Psychedelia
Get to know a bit more about the Supreme collaborator.
---
Supreme is known for tapping acclaimed and arcane artists when it comes time for them to create collaborative pieces. From Jean-Michel Basquiat and Damien Hirst to outsider artists like Raymond Pettibon and Jim Krantz, the streetwear goliath has flexed a depth and breadth that rivals most galleries' curatorial taste. The downtown company's latest collection featured a series of tees created alongside Joe Roberts.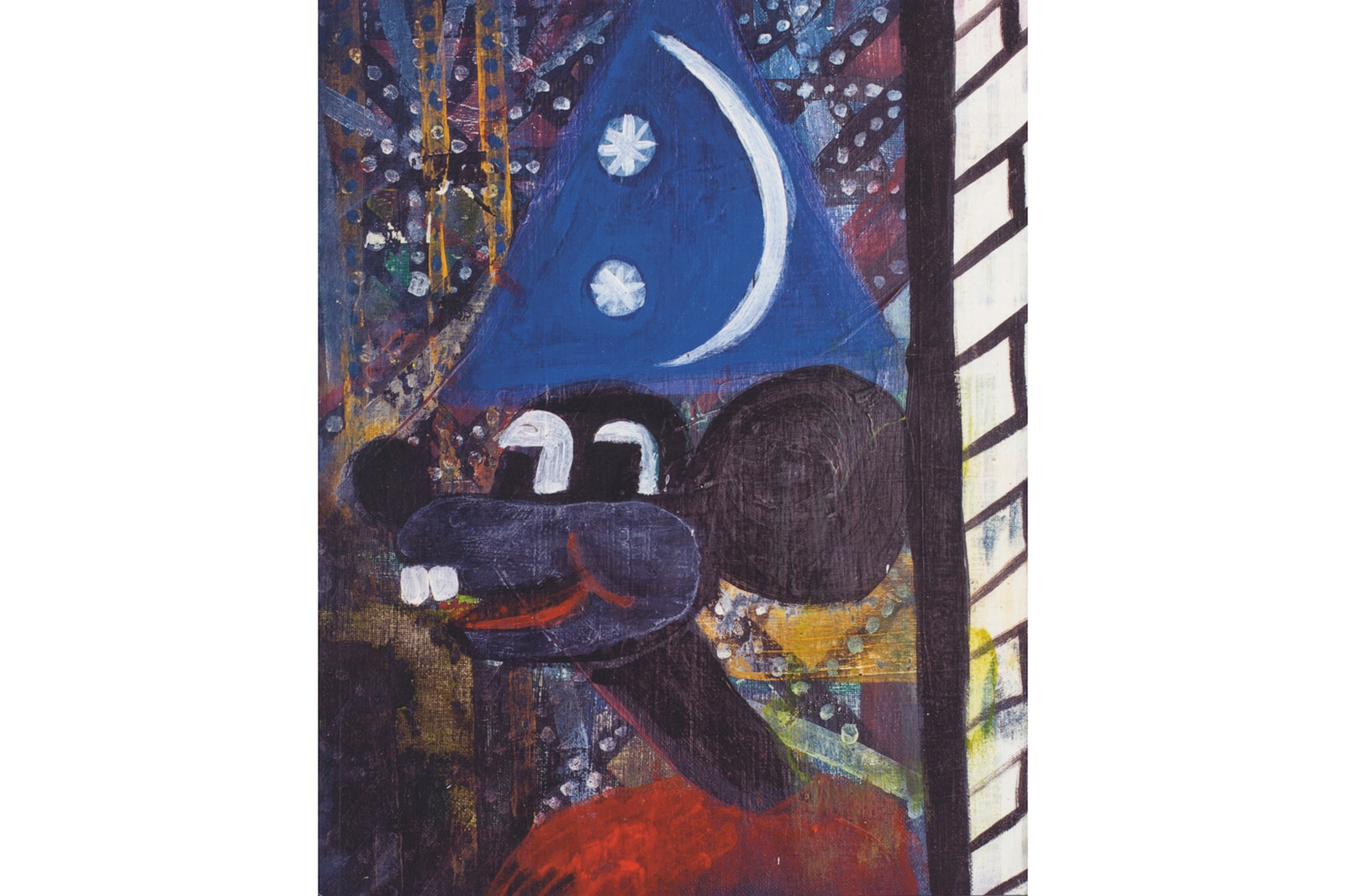 Roberts, born in Madison, WI, has worked as an artist and illustrator for the past decade and then some, creating mixed-media pieces, paintings and collages that inject Basquiat's childlike wonder with a booster shot of surrealism.
Roberts' work is almost always trippy — his Instagram handle is @lsdworldpeace, after all. The artist was formally trained at San Francisco's Art Institute, but he has stated in interviews that he "mostly learned about drugs." His interest in psychedelia shines through in his works, which almost always incorporate Robert's take on iconic cartoon characters like Mickey Mouse.
1 of 2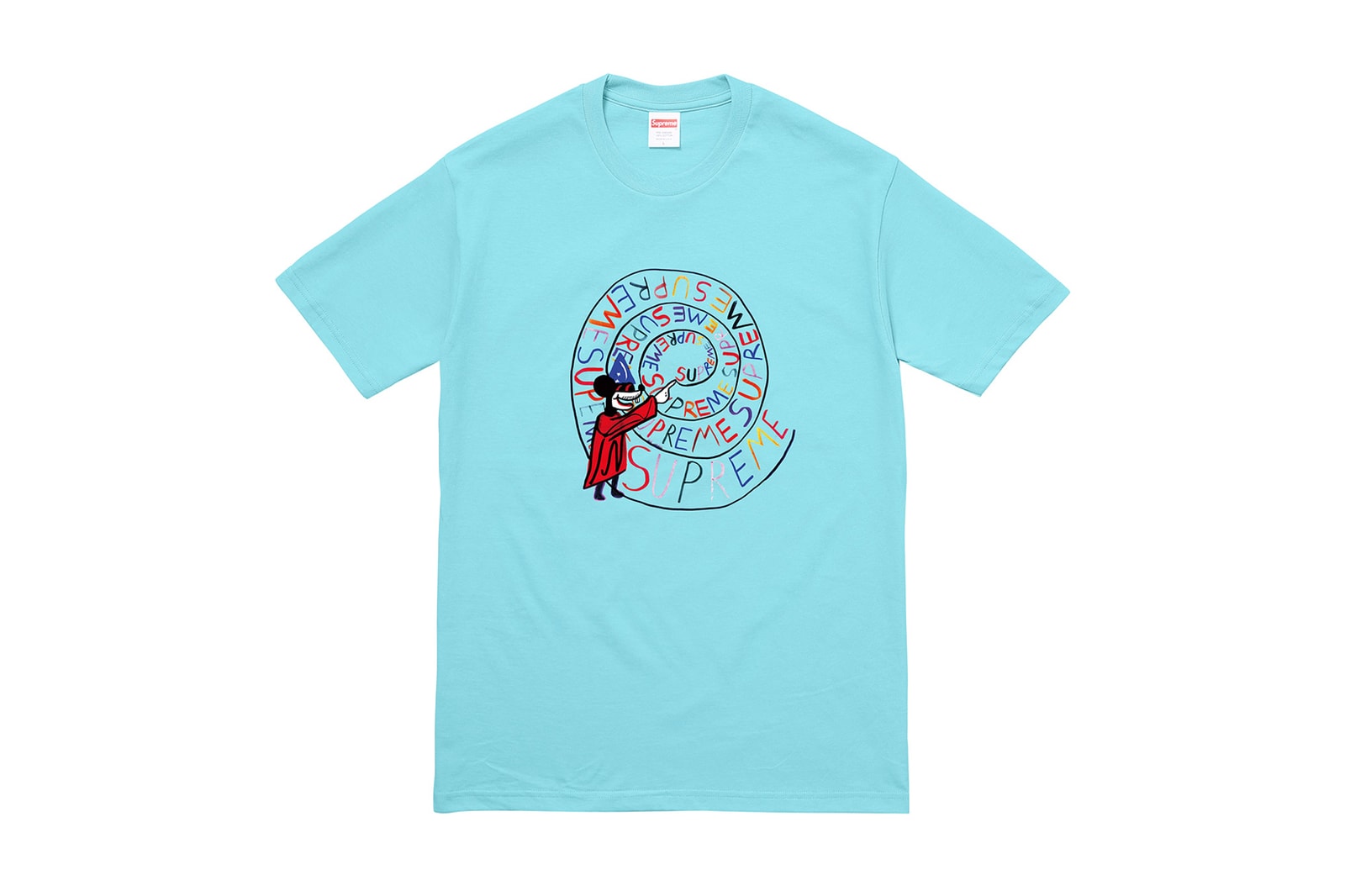 Joe Roberts for Supreme Spring/Summer 2017
2 of 2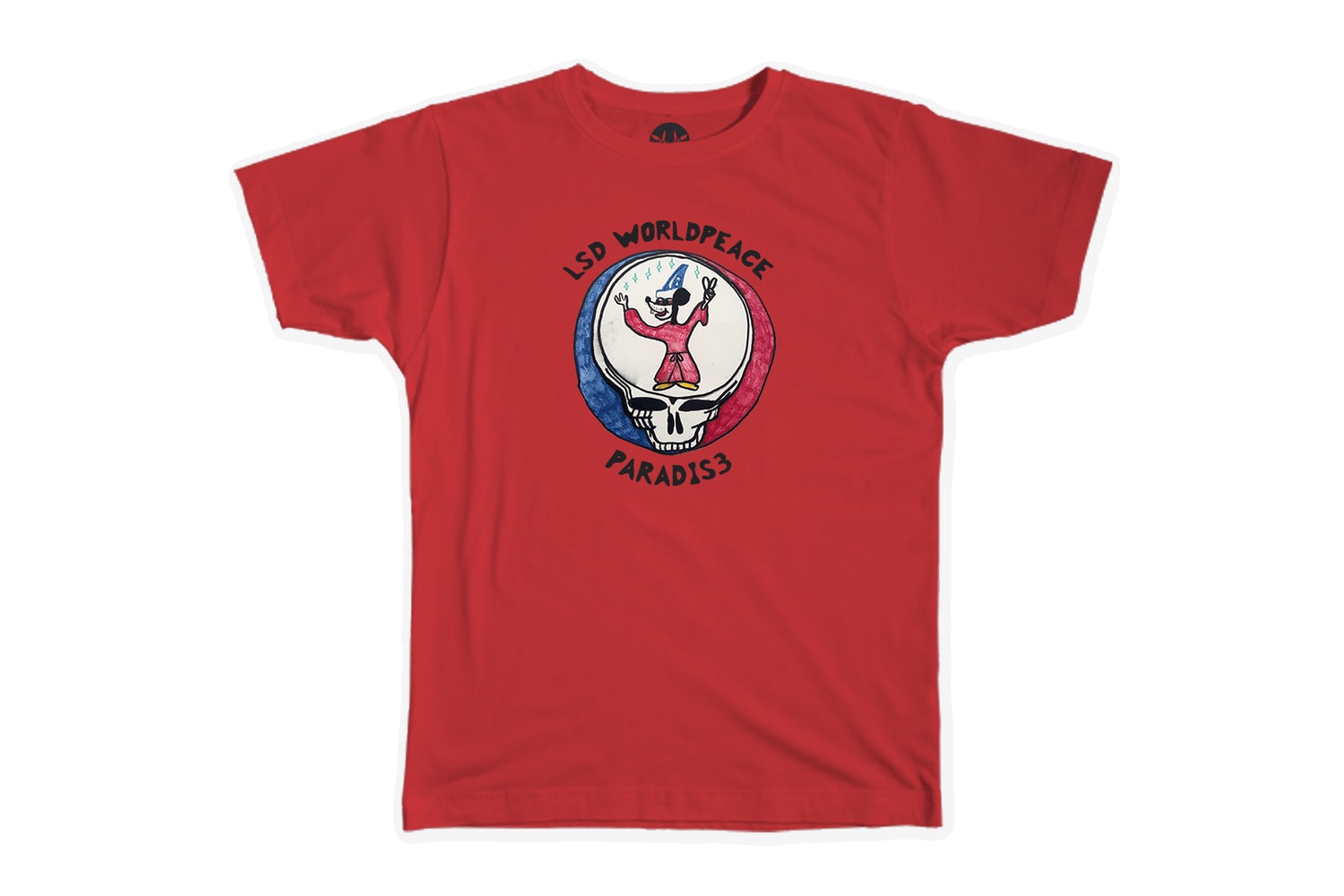 Joe Roberts for Paradis3
In fact, Mickey Mouse features prominently both on Roberts' Supreme tees as well as his previous work with Supreme team rider Sean Pablo Murphy's brand, Paradis3. In fact, Roberts' work with Sean Pablo premiered the day after Supreme's spring/summer preview was unveiled. Many slept on the collaboration, presumably until they noticed the artist's overlap with the fan favorite skate brand. Once word got out that Roberts had worked with Supreme, the Paradis3 tees quickly sold out. Roberts has also contributed graphics to various Skate Mental products in the past.
Beyond tees, Roberts has also released a 160-page bound-and-sewn book called LSD Worldpeace, featuring a "year-long curated survey" 142 full-color reproductions of his pieces, collages and dioramas. The book is currently sold out, making all copies rare collector's items.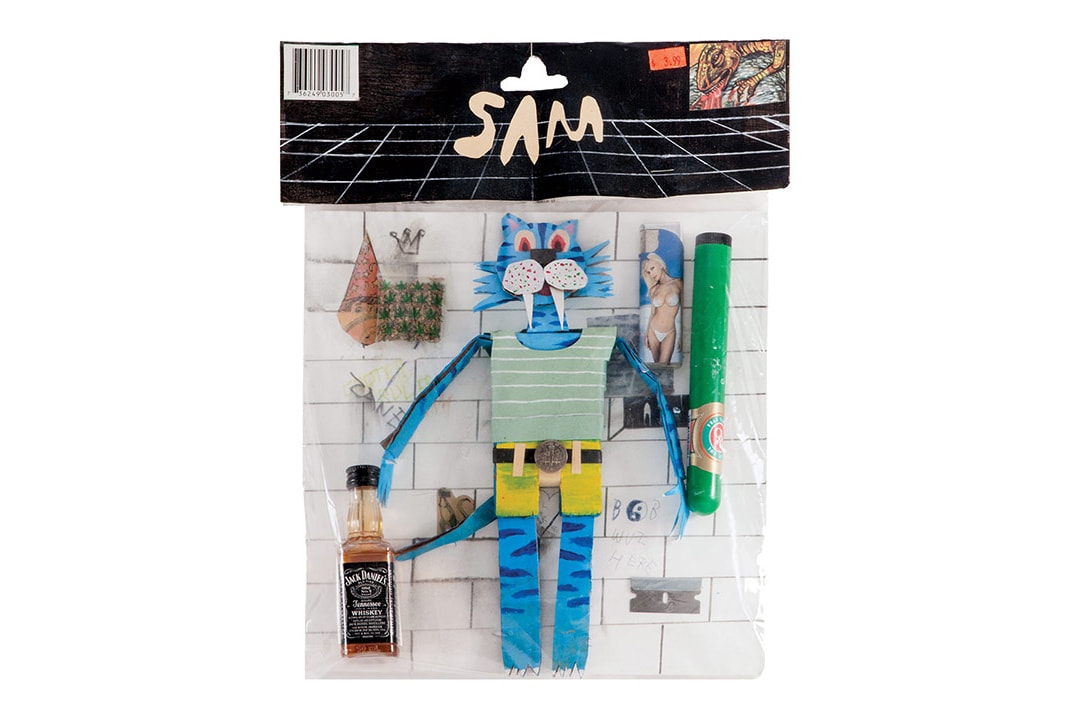 Roberts also used to make toys out of his favorite characters—Weezy, Sam and Young Gruffy—for friends and collectors alike to collect.
Much of Roberts' oeuvre speaks to Supreme's recurring motifs of teenage rebellion, nostalgia, subversion of familiar and iconic symbology. Much like the work of fellow Supreme collaborator Mark Gonzales, Roberts' work manages to toe the line between playful and edgy, imaginative and nightmarishly vivid. As his renown continues to climb, hopefully Roberts' contributions to street culture are given the credit they deserve. The streetwear community's cosign should only bring more eyes to this truly one-of-a-kind artist, and with it a new breed of recognition.