Netflix Has Acquired the Rights to Martin Scorsese's 'The Irishman'
The mob flick will reportedly reunite Robert De Niro and Al Pacino.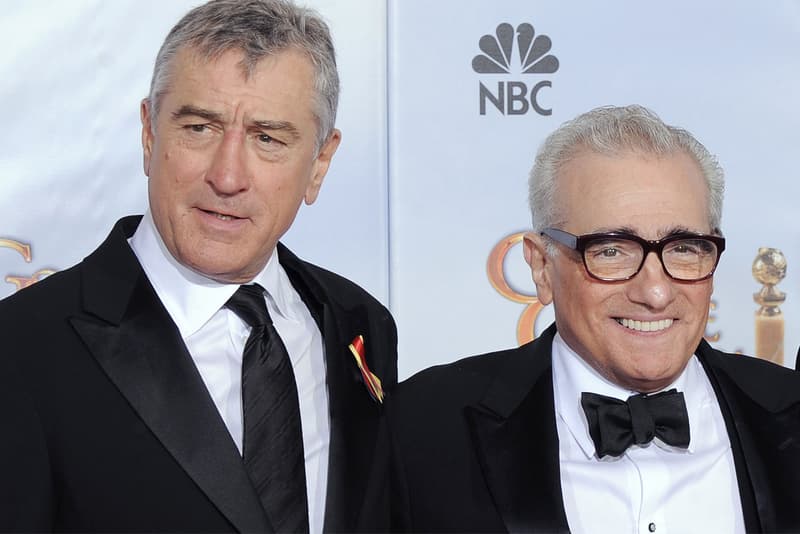 In what's easily its biggest power play to date, Netflix has reportedly acquired the worldwide rights to Martin Scorsese's highly anticipated gangster flick, The Irishman.
The film — which is expected to digitally de-age Robert De Niro, cost somewhere between $100 and $150 million USD, and was first announced way back in 2008 — will reportedly reunite De Niro and Al Pacino on the screen and details the life of Frank "The Irishman" Sheeran, a mob hitman who was supposedly involved in the 1975 disappearance of union leader Jimmy Hoffa. Based on Charles Brandt's 2004 book, I Heard You Paint Houses, The Irishman will be adapted from a script by Steve Zaillian (Schindler's List, Gangs of New York, American Gangster, Moneyball, The Girl with the Dragon Tattoo, HBO's The Night Of) and will mark Scorsese and De Niro's ninth collaboration following Mean Streets; Taxi Driver; New York, New York; Raging Bull; The King of Comedy; Goodfellas; Cape Fear; and Casino.
Netflix's acquisition follows the film's original deal with Paramount, which also distributed Scorsese's Silence. However, following Silence's failure at the box office (despite critical acclaim, the $40 million USD adaptation of Shūsaku Endō's 1966 novel has only made about $15 million USD), Paramount severed ties with its chairman while Scorsese looked for a new deal. As a source put it, "Scorsese's movie is a risky deal, and Paramount is not in the position to take risks. This way, he can make the project he wants."
The Irishman will likely follow Scorsese and Leonardo DiCaprio's adaptation of Erik Larson's The Devil in the White City and is currently on track for a 2019 release.