The Supreme NYC MetroCard Is Popping up on eBay for 30x Its Retail Cost
Still cop worthy.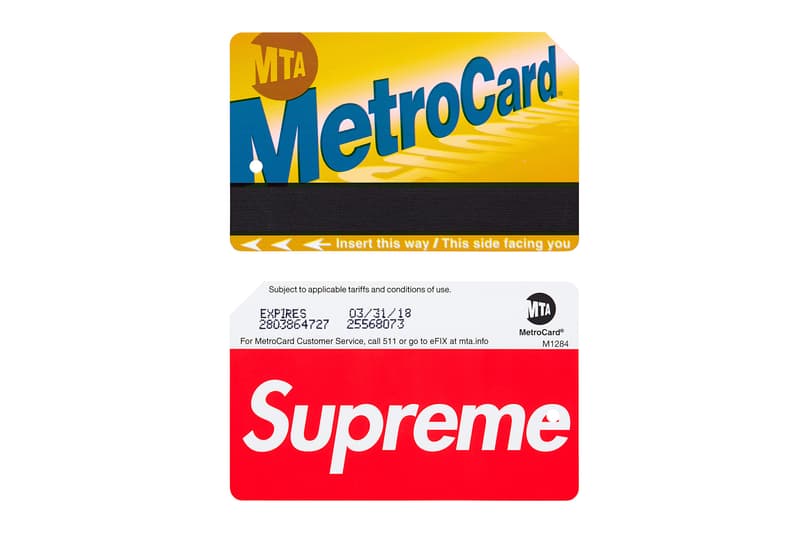 Supreme is known for its rare and sometime outlandish accessories, and for 2017 spring/summer, the brand does not disappoint. As part of the collection, the label launched a customized NYC MTA MetroCard with two fares included, giving NYC riders something to look forward to on their daily commutes.
Well, looks like the MTA MetroCard has already gone on sale and, of course, they are starting to show up on eBay, with some running at a Buy It Now price of $150 USD. For those willing to try their luck, you can try to cop the MTA MetroCard at Supreme's online store on February 23.
Get a first look at the upcoming Supreme x Lacoste collaboration here.