Supreme Brand Director, Angelo Baque Leaves the Popular Streetwear Brand
Don't worry, the man has a back-up plan.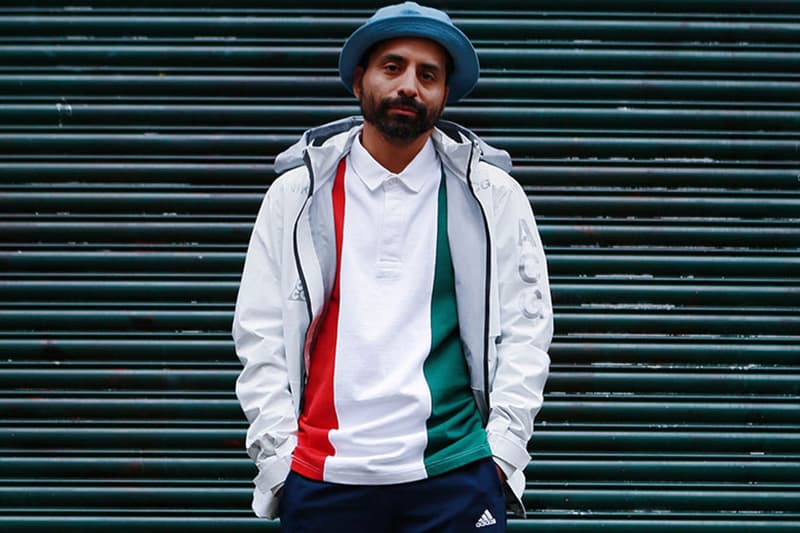 One of the main architects behind Supreme's lasting success has left the brand after more than 10 years, according to WWD. Baque got his start as a store associate at Stüssy, where he met James Jebbia and soon became part of the New York City streetwear imprint. The news of Baque's departure comes just a few weeks after the reveal of the extremely popular Louis Vuitton x Supreme collaboration that made its way on LV's Paris runway show.
As for where he'll go from here, Baque has actually been working steadily since last year on his own creative agency. Supreme is one of his clients to no surprise, and he will continue to consult with the house on art direction. This includes lookbooks, editorial imagery and offering advice on other matters. Additionally, Nike NSW and Converse are also in his client roster.
"I spent 10 years with the brand and I've changed a lot in those 10 years," said Baque. "When I started with Supreme, I didn't know what the hell I was going to do. There was no title and it was just wide open. The company was so small back then. It was 2006 and I was able to figure it out and see where I fit in. I have a photo background and I felt like I could help the brand and bring a new perspective to the visuals."
Additionally according to WWD, "With the actual garments, nothing has changed because the objective of Supreme has always been to make cool s—," said Baque. "Our muses are the same and they have always been skaters. What's different is that 10 years ago, you had to be in the know and now you can hang out below 14th Street and you know what Supreme is. But you are never going to be able to go into Macy's, Zumiez or Bloomingdale's and buy the brand."
As for the rise in popularity and the harsh critics, "People are always going to hate. If you aren't getting hated on, you aren't doing it right," said Baque. "Ten years ago people told me Supreme sold out. That will never change. You are damned if you do and damned if you don't."
He further comments on the pricing strategy at Supreme: "Supreme knows there is nothing that the brand is ashamed of making because ultimately no corners were cut in order to make that product. You are still going to get what you paid for and a lot of kids don't understand that," said Baque. "A lot of thought goes into it and that's why Supreme has lasted so long. Now the fashion world has come to us. It used to be straight copy or inspiration, now it's the other way around, whether it's Vetements, Off-White or Gucci. Gucci is streetwear. They are selling hoodies and denim."
His Awake fashion line, which started out in 2013 and recently put out a range of dad caps for charity, is still in the works. He comments on the growth saying:
"I will grow it little by little, but the beauty of doing Awake is I can kind of do it when I feel like doing it," said Baque. "I'm in no rush to sell it in many places. In the past you feel these pressures to make certain items for certain accounts and the next thing you know you are making a leather trench for a store in Japan. I want to make something when I have something to say, not for the sake of selling clothes."