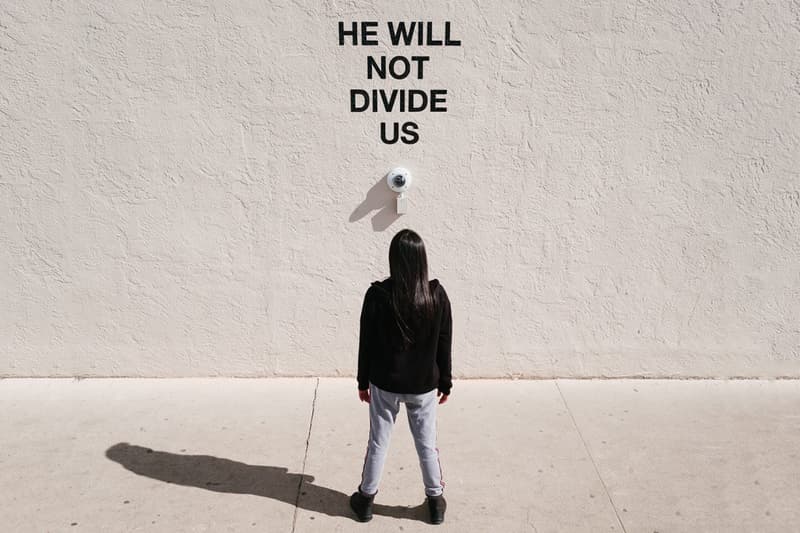 Shia LaBeouf Shuts Down Anti-Trump Exhibit in Albuquerque After Shots Are Fired Nearby
LaBeouf's livestream is forced to call it quits once again.
---
Back on February 10, Shia LaBeouf's anti-Trump exhibit was forced to close in New York City after becoming "a flashpoint for violence" according to its original host, the Museum of Moving Image. Just last week, the "HE WILL NOT DIVIDE US" installation — a collaboration between LaBeouf, Luke Turner, and Nastja Säde Rönkkö that was originally supposed to run for four years (the length of Trump's term in office) — found a new home at the El Rey Theater in Albuquerque, New Mexico. Now, however, it's been forced to shut down once again.
LaBeouf himself took to Twitter this morning to announce the closure after gun shots were fired in the area:
We have taken the stream down after shots were reported in the area. The safety of everybody participating in our project is paramount.

— Shia LaBeouf (@thecampaignbook) February 23, 2017
The shots follow other disturbances as well, including multiple incidents where presumed Trump supporters brandished firearms in front of the installation's camera. The exhibit was also vandalized over the weekend as its camera and surrounding wall were spray-painted over with the phrase "Reject False Idols."
It remains unclear if the installation will reopen or if LaBeouf, Turner and Säde Rönkkö will look to relocate it for a second time.