Here's What Raf Simons Has Done With Calvin Klein Leading up to Its NYFW Show
Mr. Simons is eager to introduce his own vision for the brand.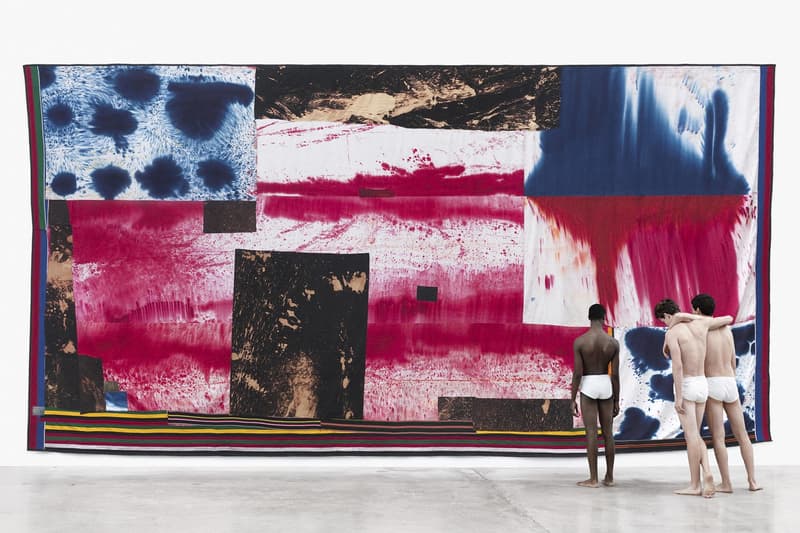 Raf Simons has been a busy man since he moved to New York City and you can't really blame him. Since being named chief creative officer of Calvin Klein back in August of 2016, Simons has been hard at work, balancing his own brand while helping shape CK's bold new direction. In addition to his day jobs, the Belgian aesthete has spoken to the press about designers he feels are unoriginal and uninspired, all while dropping a menswear collection under his namesake label. Both headlines were met with intense responses across the aisle. As his debut for Calvin Klein on the runways of New York looms large, we take this time to bring you up to speed on what the beloved designer has done for CK so far.
 A Swift and Subtle Re-Brand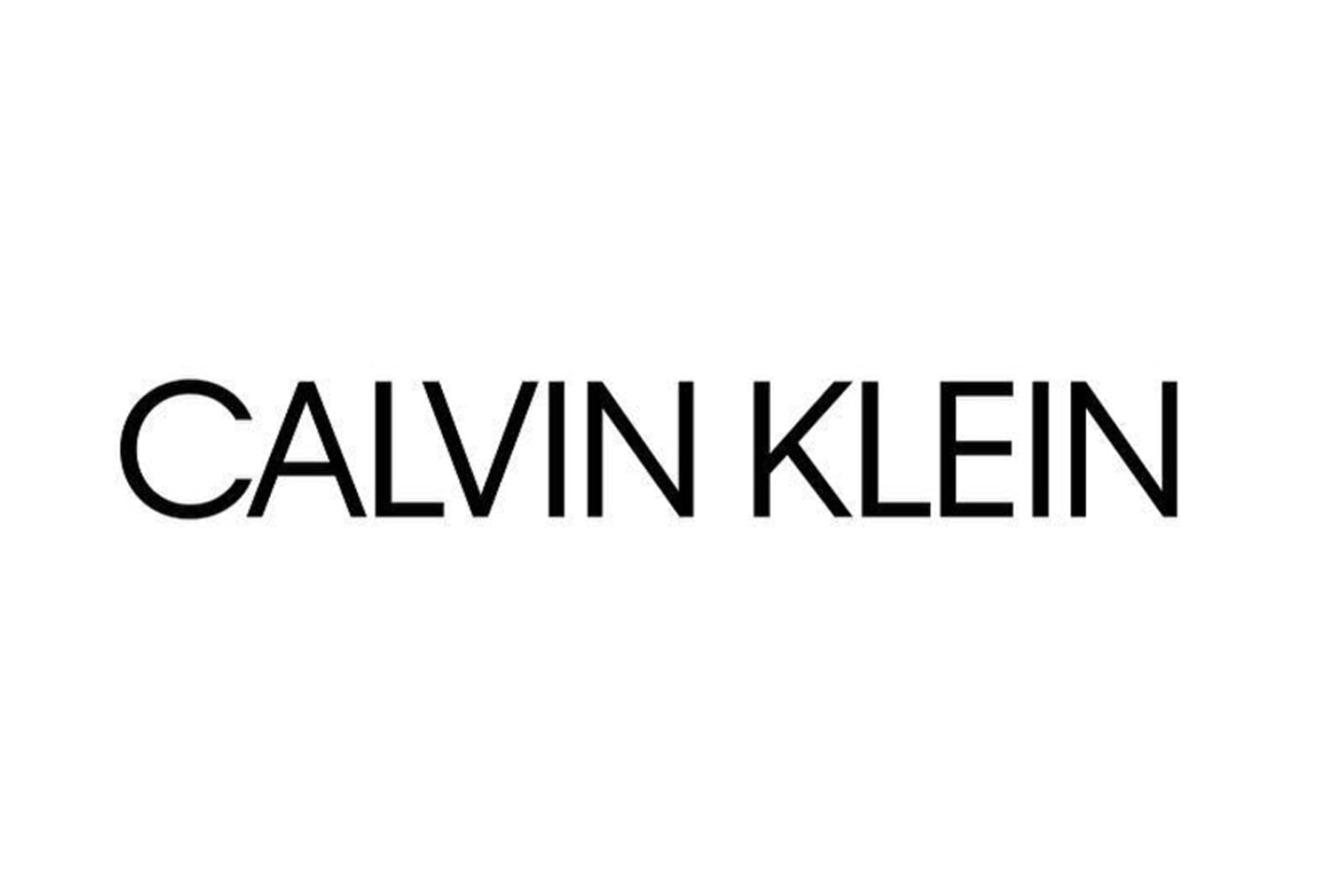 Raf is obsessed with details, so it makes sense that one of his first decisions at the helm of CK was to tweak the brand's iconic logo. Simons worked with the brand's design team as well as graphic design legend and past collaborator Peter Saville to "return to the spirit of the original" in what the brand calls "an acknowledgment of the founder and foundations of the fashion house." The change is subtle: the old logo's lower-case logo and alternating font have been replaced by an all-caps version, albeit with a smaller kerning gap between letters.
Stranger Things Star Millie Bobby Brown Signs on to Model For CK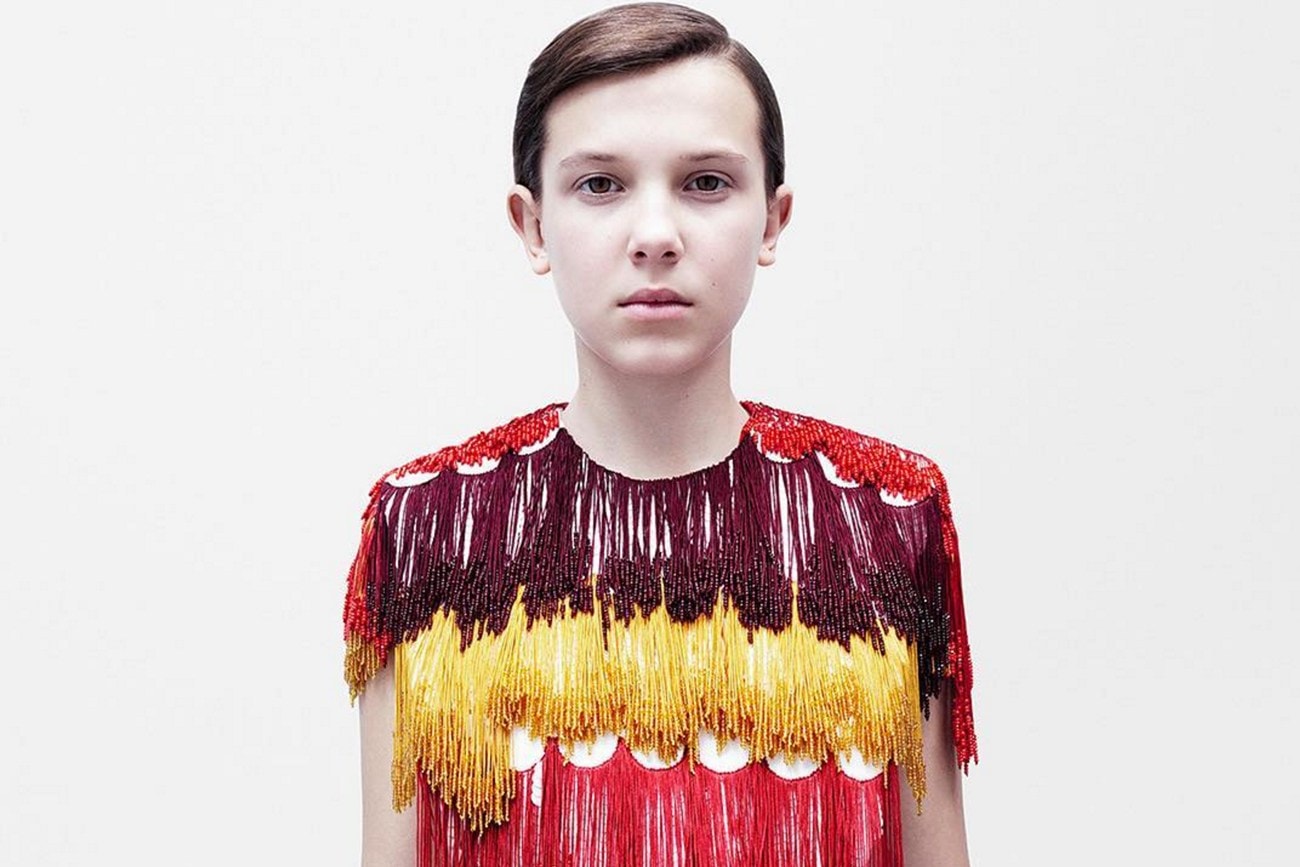 Simons' fashion oeuvre has always been consistently inspired by the youth and its subcultures. Raf tapping Stranger Things star Millie Bobby Brown might seem a little out of left field, but Brown has already graced covers and editorials in some of the biggest fashion outlets around, including Dazed. Brown's youthful look seems a natural fit for Simons, and her status as an all-American only lends more credibility to CK's emergent By Appointment line. Speaking of which…
CK By Appointment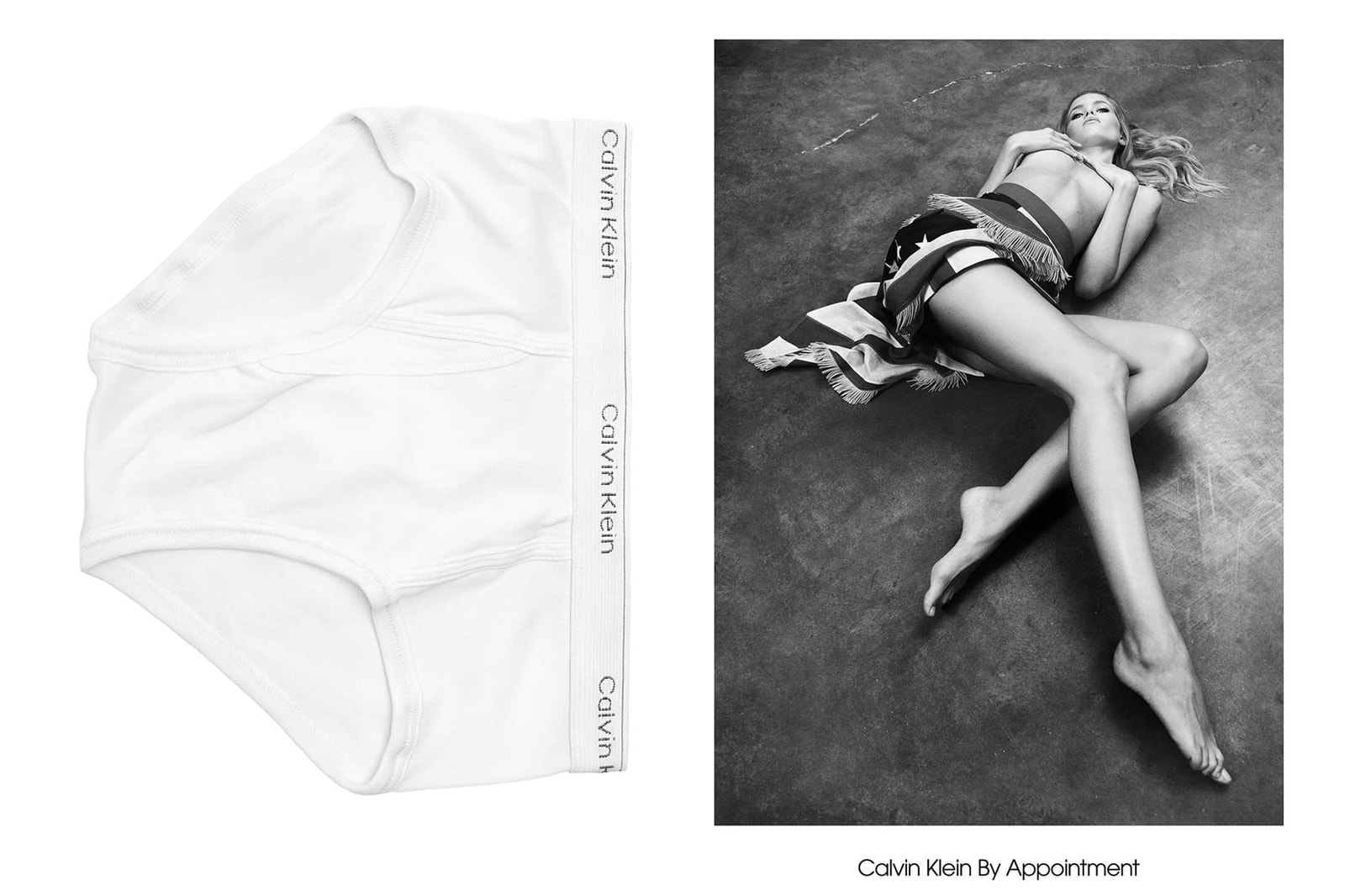 Brown's press shot above was part of the rollout of CK By Appointment. By Appointment is our first glimpse into Simon's vision, one that sees him applying his couture experience to an American heritage brand. The line will reportedly consist of 14 distinct looks, each made to measure in New York City, and each fusing inspirations from the 1920's up to present day. Each image of a model—shot by Simons' favorite photographer Willy Vanderperre—is juxtaposed with a pair of plain, white CK briefs in order to balance couture with the everyday. Considering CK's status as a red-carpet favorite, this is an ambitious endeavor, but one that has us excited to see what Simons has to offer to the brand and its loyal consumers.
Calvin Klein Meets Andy Warhol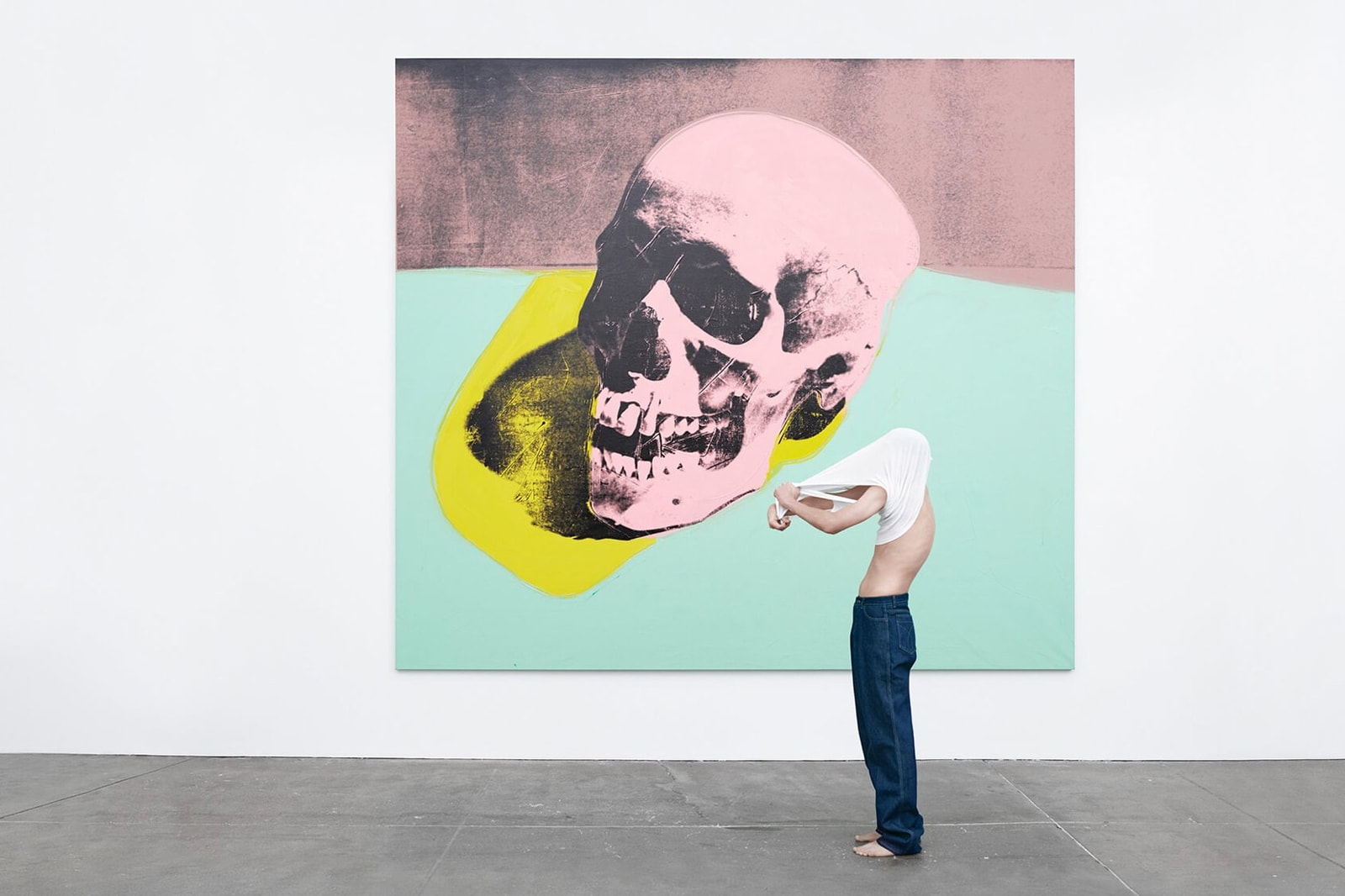 As previously mentioned, Simons is a bit of an aesthete: in the past, he has pulled from the works of artists and photographers like Robert Mapplethorpe, Sterling Ruby, Peter Saville, the Manic Street Preachers, and countless others for references, motifs, and design inspirations. Helming an American brand means that Simons has embraced all manner of Americana, be it denim or pop art—hence the "American Classics" campaign. Simons sent a squadron of models and his beloved photographer Willy Vanderperre to the Andy Warhol Museum in the artist's hometown of Pittsburgh to shoot a campaign in front of some of Warhol's most beloved and iconic works in what the designer called "a celebration of Calvin Klein's iconic underwear and jeans; acknowledging their status as Pop and showing them in the world of art."
Merge Women & Men's Collections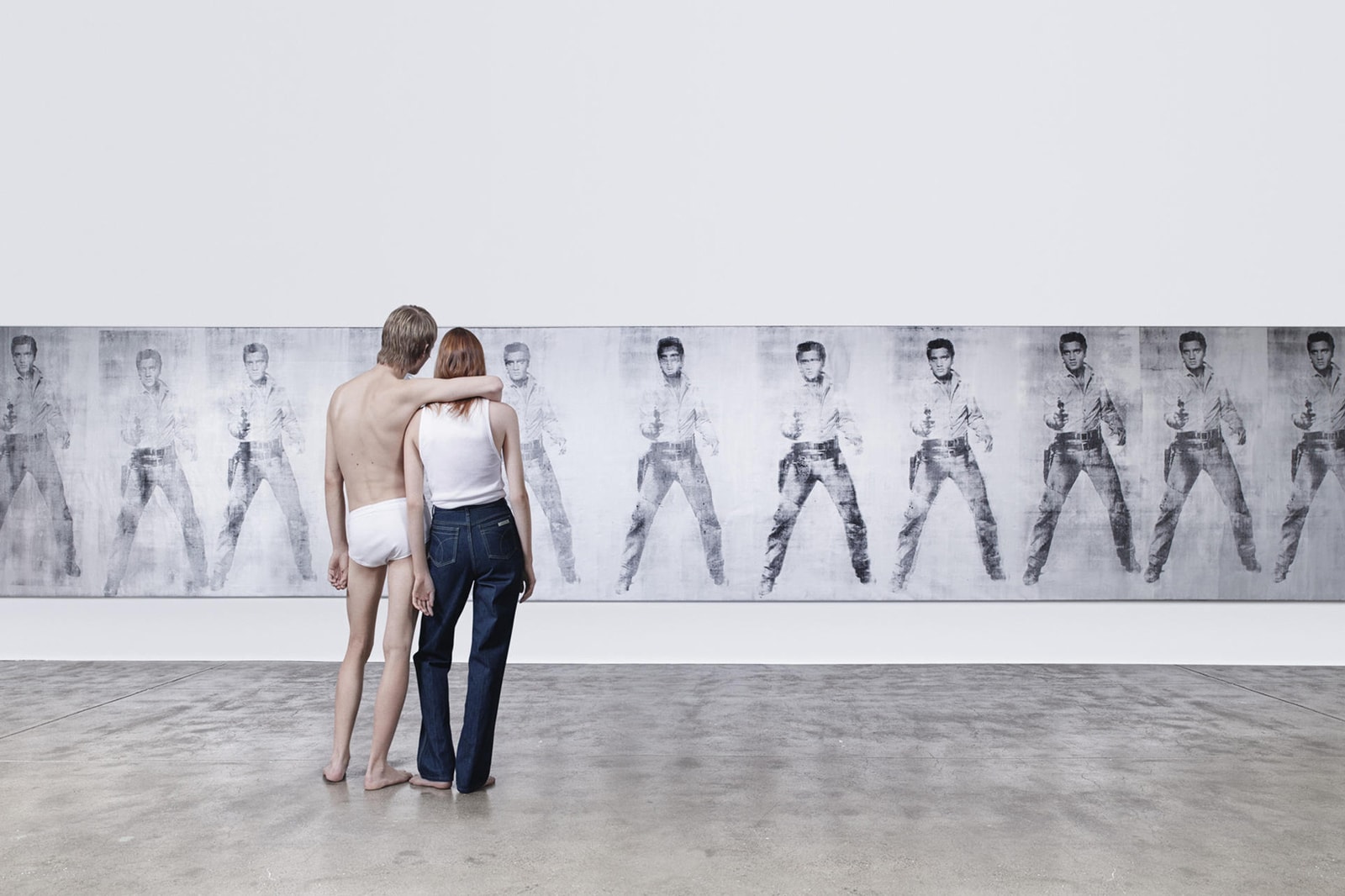 Many of fashion's biggest names—Gucci, Public School, Vivienne Westwood, and Vetements, among others—have opted to walk both menswear and womenswear on the runway in recent seasons. CK will be following suit, walking Simons' inaugural collections for both sexes on the runway simultaneously. Simons has already presented his namesake brand's menswear collection just this past NYFW:Men's, held together with duct tape and I????NY slogans.
While Calvin Klein has famously opted for prime timeslots in the past, this season's much-anticipated show will be one of the earliest presentations at this year's NYFW. The event will take place on February 10 at 10AM EST.