'Pokémon GO' Will Soon Have 80 New Creatures from the Johto Region
Alongside a slew of evolution items.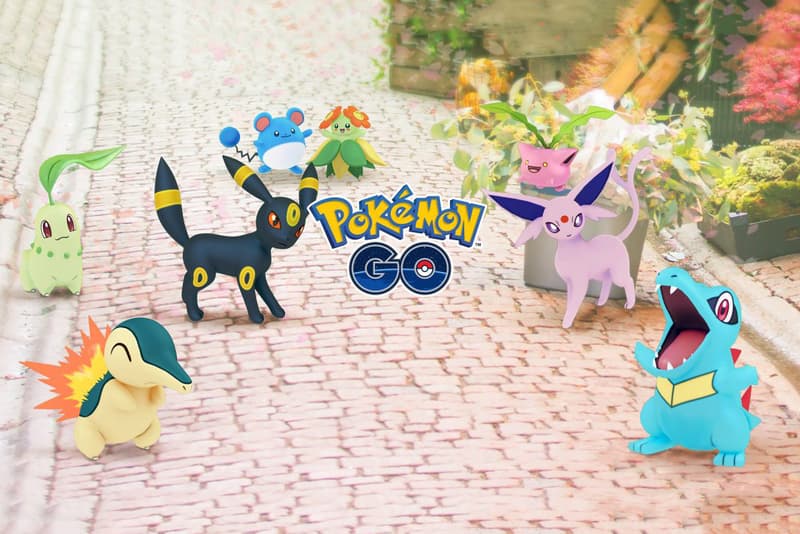 Despite the decreasing fanfare surrounding the Pokémon GO mobile game, Niantic and the Pokémon Company are relentlessly adding new features to keep the augmented sensation afloat. Earlier this February, the duo released a limited event for Valentine's Day. This time around, the mobile game is attempting to make a splash with the addition of 80 new pocket monsters from the Johto region. More specifically, generation two Pokémon which were originally introduced in the beloved Gold and Silver installments such as Chikorita, Cyndaquil and Totodil are set to appear in the app.
Alongside the creatures are a slew of items that will help players evolve their elemental companions, more outfit options as well as accessories to hype out your trainer in anyway you desire. Moreover, new berries will also be introduced to help you catch wild Pokémon: the Nanab Berry will decrease movements while the Pinap Berry will amplify the amount of candy you will receive after a successful catch.
A complete list of the generation two Pokémon hasn't yet been revealed but according to Niantic's official site, "Chikorita, Cyndaquil, Totodile, and many more Pokémon" will be added to the game sometime this week.