Our Legacy & Vault by Vans Pay Homage to California Hardcore Punk
Black, orange, and white hits kicks and apparel.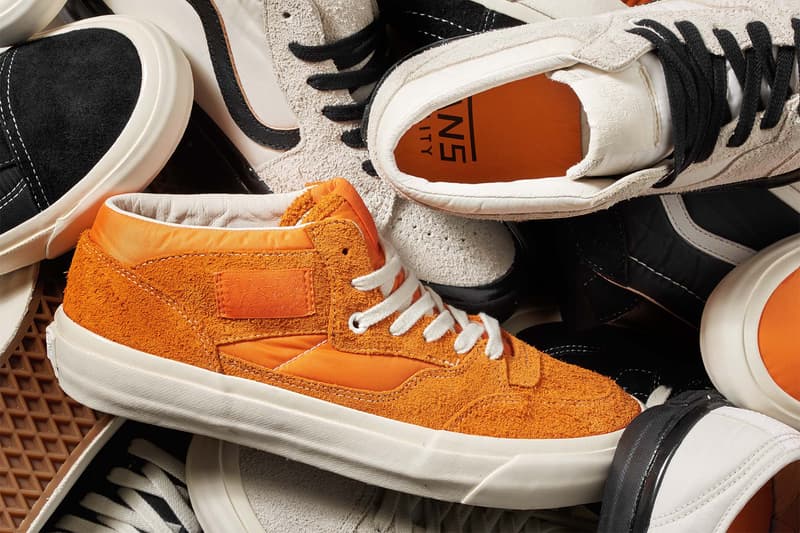 1 of 15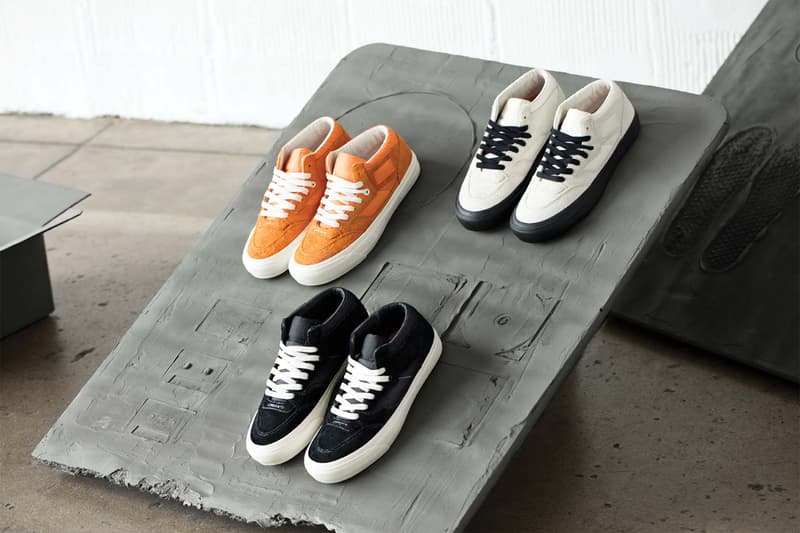 2 of 15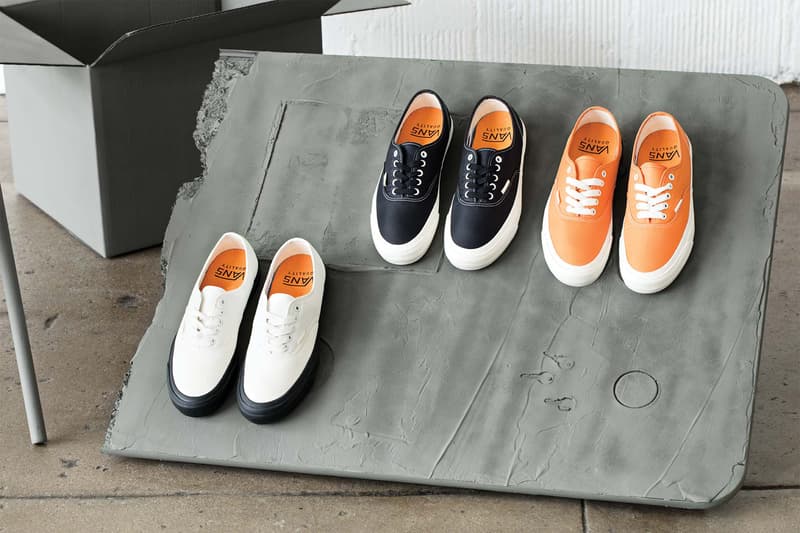 3 of 15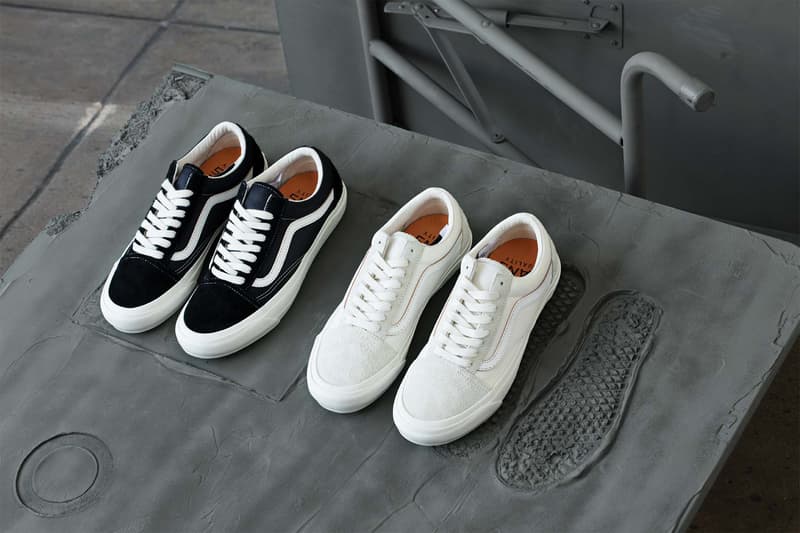 4 of 15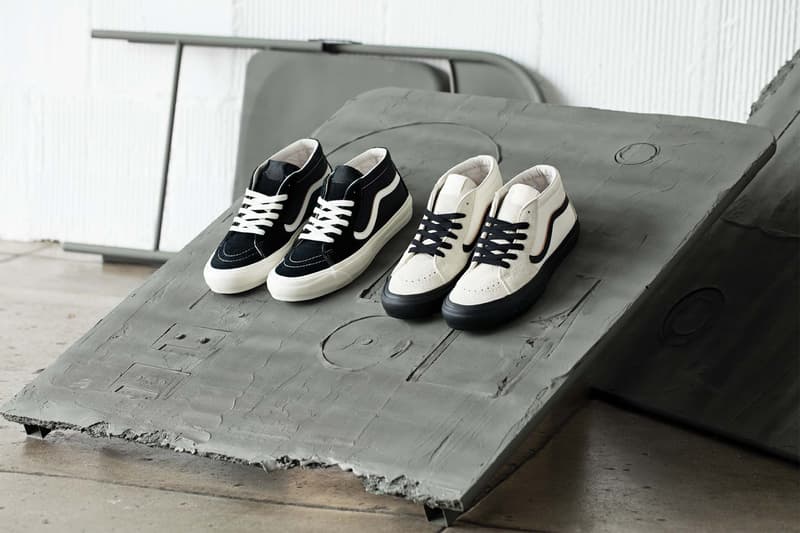 5 of 15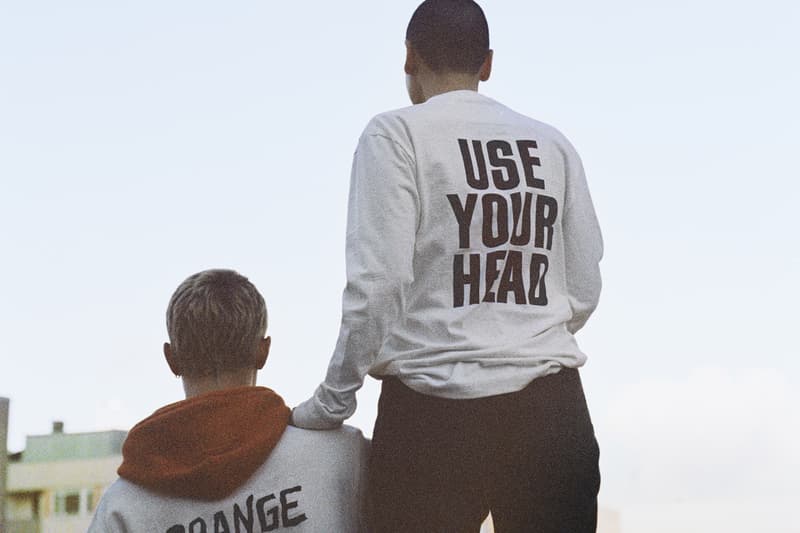 6 of 15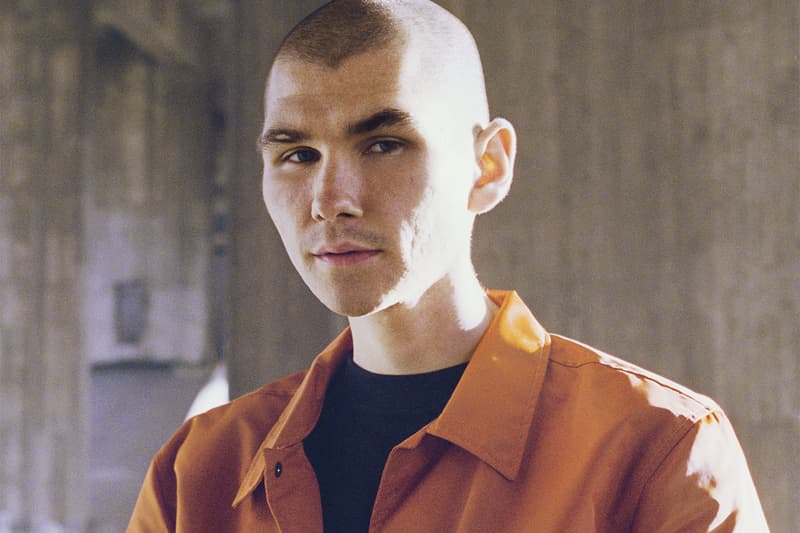 7 of 15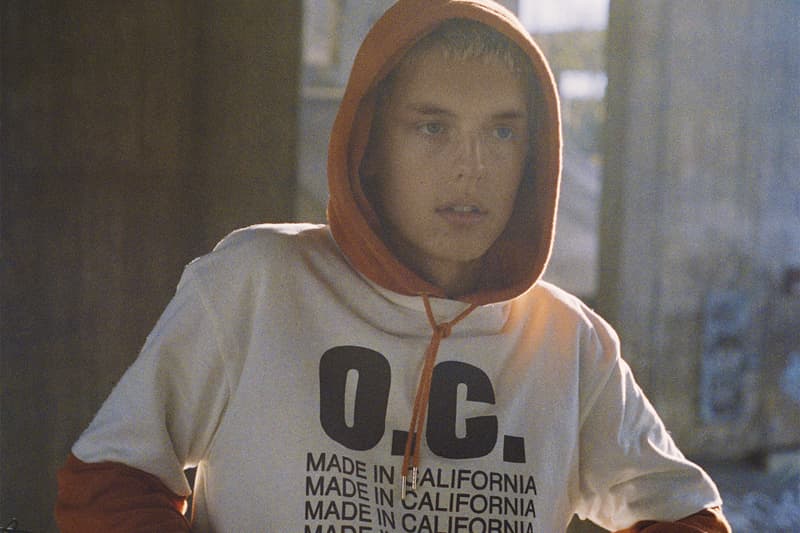 8 of 15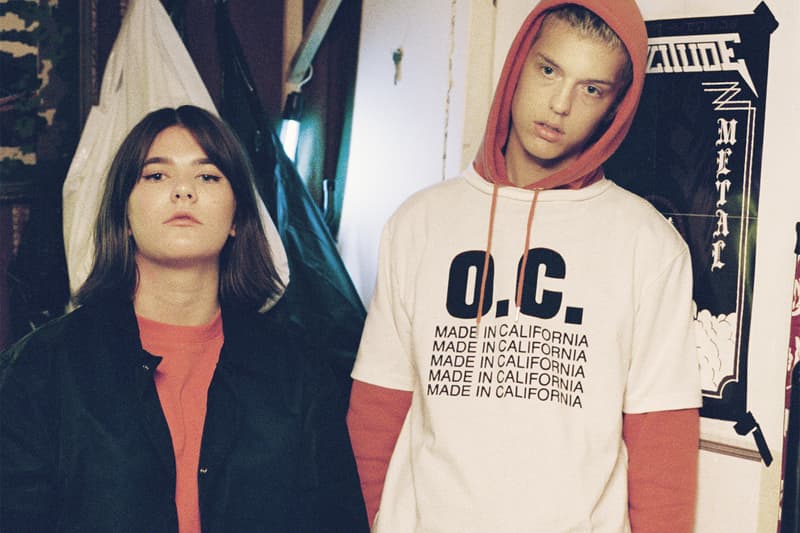 9 of 15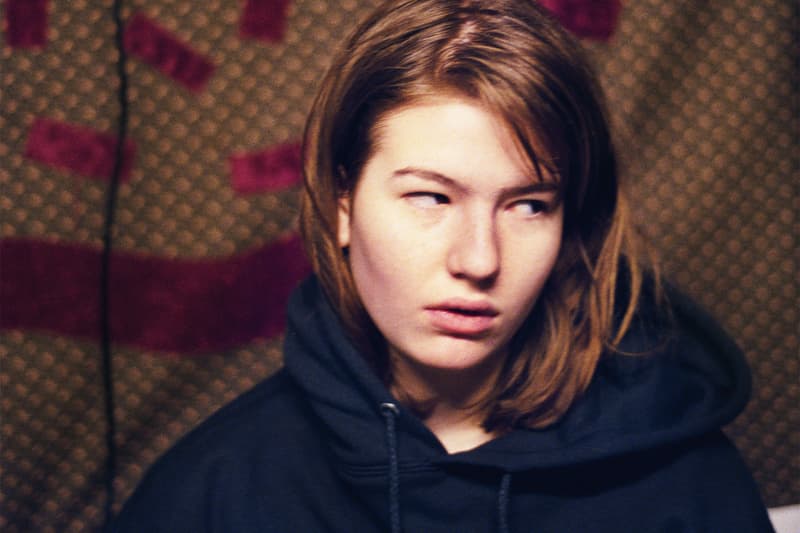 10 of 15
11 of 15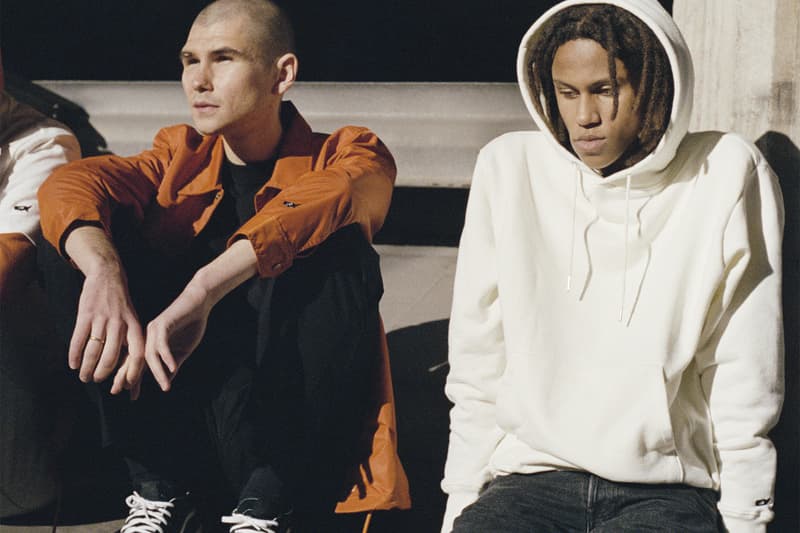 12 of 15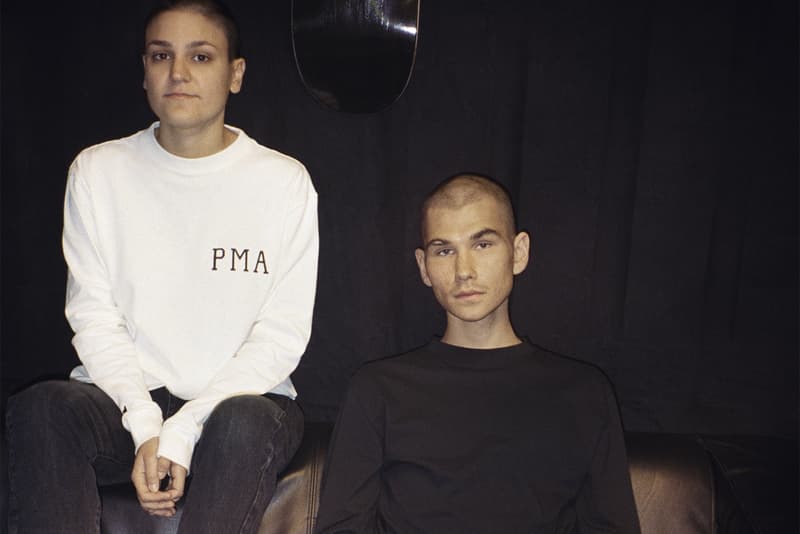 13 of 15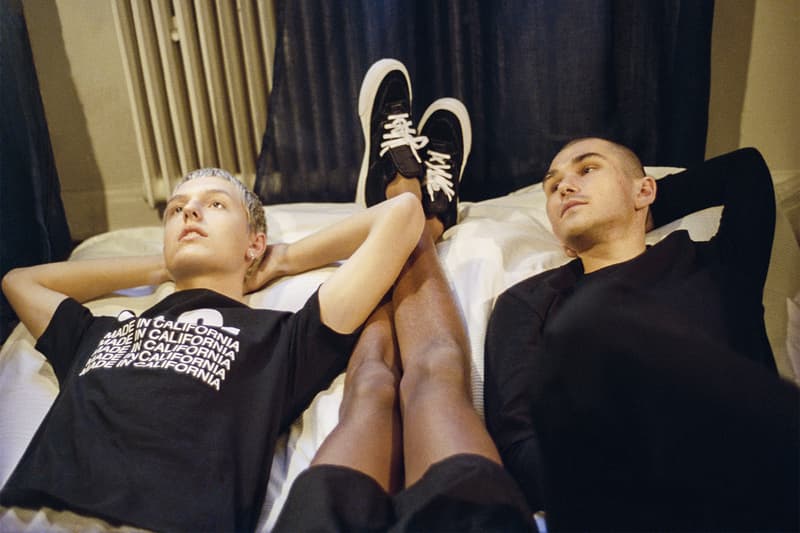 14 of 15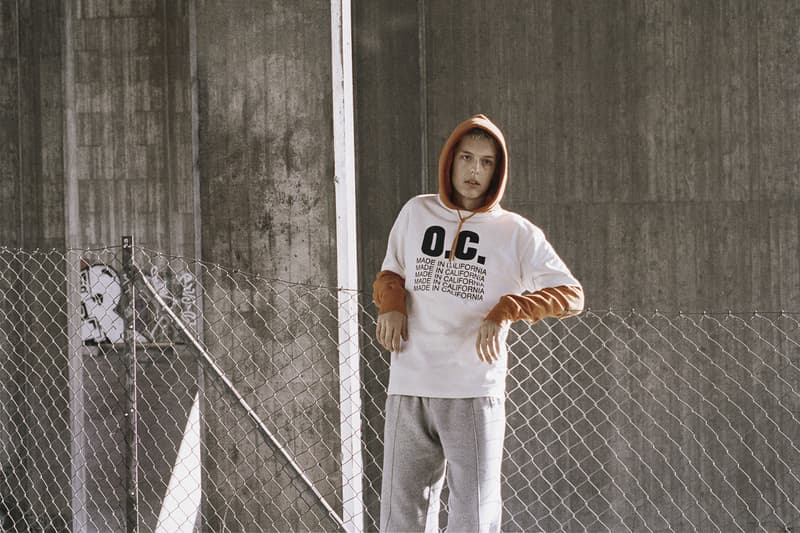 15 of 15
Though he grew up in Sweden, Our Legacy co-founder Jockum Hallin spent his youthful years in the early '90s enveloped in a do-it-yourself culture that exposed him to the likes of skateboarding and hardcore punk — something Vans knows well. So, when Our Legacy linked up with the iconic California-based imprint, their shared loved for skating and music served as a jumping off point for their Spring/Summer 2017 collection. The results — which include 10 pieces of footwear alongside and American-made apparel range of hoodies, coaches jackets, and both long- and short-sleeved tees — are chock full of "nostalgic touch points from this time period and sub-culture: positive mental attitude (pma), use your head, all ages and Orange County." Said Hallin:
We imagined someone's wardrobe. The wardrobe of someone that might surf in the morning, then head straight to work. Someone that might skate in the afternoon, go on a date on a Saturday night and then wake up to go to a hardcore matinee show.
Check out an interview with Hallin below and look for the Our Legacy x Vault by Vans collection to be available from Vault accounts come February 25. Prices are set to range from $78 to $298 USD.
For those that aren't familiar, what do you want folks to know about your men's brand, Our Legacy?
Christopher Nying and I are childhood friends and founded Our Legacy in 2005. We make part-timeless, part-progressive collections out of Stockholm, Sweden. We are deep into fabrics, colors and dyeing techniques. We try not to over design, but to let beautiful fabrics and silhouettes do the talking. We had an early international focus, and have been distributed in the best stores around the world since day one.

How did this collaboration with Vans happen and come into fruition?
Vans approached us and asked if we wanted to collaborate on a shoe and a backpack. We came back to the table with an idea of a more robust footwear and clothing collection – and all made in the USA. We were first told it could be challenging, but after some diplomacy, we managed to land an apparel range made in Los Angeles, and a dozen footwear styles made in the very best Vans footwear quality available.

Can you talk to us a little about the design inspiration behind the collection?
We imagined someone's wardrobe. The wardrobe of someone that might surf in the morning, then head straight to work. Someone that might skate in the afternoon, go on a date with their lady on a Saturday night, and then wake up to go to a hardcore matinee show. We tried not to be too nostalgic, only to make the perfect t-shirt, long sleeve, hoodie and coaches jacket for our time. When it comes to the footwear, all of our favorite styles are there – the Old Skool, the Authentic, the Half Cab, and of course – we felt we had to bring the Sk8-Mid back. The sole is a little thicker with '90s esque raised foxing, the silhouette slightly pinched in by the arch, some padding stripped, monochrome with labels overdyed. We used a high quality army nylon and a hairy suede, combined with Swedish natural leather. No funny patterns. All looks real, genuine.

Why was it important to make/produce all apparel in the U.S.A. (L.A. specifically)?
Apparel made in the U.S.A. is made pretty much made in the same way now, as it was twenty or thirty years ago. When I was thirteen and bought a T-shirt or a pair of jeans made in the U.S.A., I didn't necessarily consider where product was manufactured. What I did acknowledge was how thick the T-shirt felt and how it managed to maintain its quality and not wear out, regardless of how often it was washed. That is the exact same feeling we tried to accomplish here.

In the '90s, when the American apparel industry shifted from producing almost everything within the U.S. to almost nothing, it meant that rather investing in new machines, that funding went towards building new production facilities outside the U.S.

The production machinery from the '70s, '80s and '90s that remained in the states, were well taken care of – maintained and serviced, with the ability to function just as they always did. What we wanted to execute here was classic street wear, done in the absolute best and original way possible.

Can you talk to us about the image of Ray Cappo of Youth of Today? Why that band is important to Our Legacy and this collection?
Youth of Today is the ultimate positive hardcore band. The band, the lyrics and the culture they helped give birth to, shaped me a lot as a teen and is carried with me today. I was fortunate to spend a few weeks in a tour van with Ray and Porcell, when I was in my late teens. They brought me along for their U.S. your dates – back then, their band was Shelter.

As a Swedish kid, getting to travel and see the United States with these guys and listening to their stories and experiences…Not bad. Porcell later released a record with my band on his label. These guys are icons, but very humble with great minds and hearts.

Why is that image significant?
When you look at old footage of Youth of Today from the '80s and early '90s, you see bleached hair, hoodies and Vans – it pretty much sums the collection up.