Mattel Unveils 'Justice League' Batmobile That Emits Real Smoke
A replica of the car Batman will be appearing in later this year.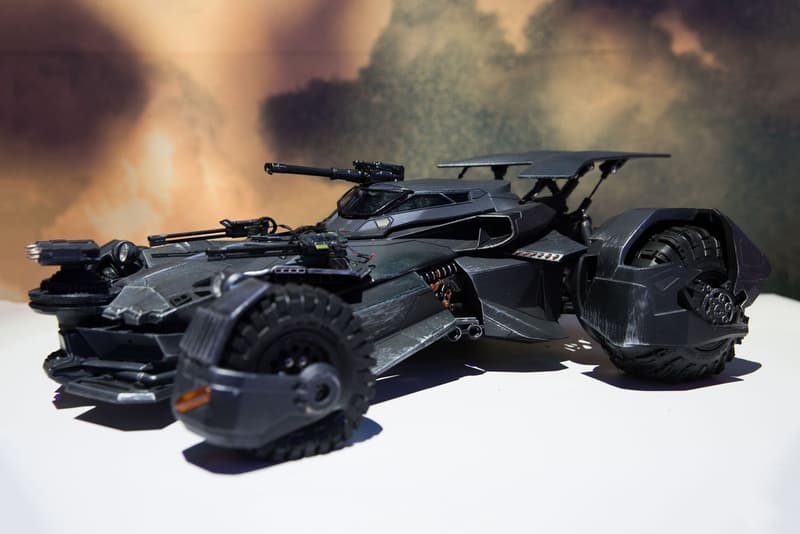 Ahead of the sequel for Batman v Superman: Dawn of Justice, Mashable gives us a preview from the New York Toy Fair of the remote-controlled Batmobile that we'll see in the upcoming Justice League film releasing in December. Measuring roughly 2-ft. long and 6-inches tall, the toy features a mini Batman at the helm that grips the steering wheel and follows the movement of the automobile. Outfitted with cannons containing projectiles, along with working lights and realistic engine-revving sounds, nearly every detail was included to mimic the actual Batmobile, including an exhaust that emits real smoke from an oil vape. It also includes a tiny camera that can be paired with an app to let you stream video and see the world from Bruce Wayne's POV using AR. The car is scheduled to be released in the fall, retailing for approximately $250 USD. Take a look at the video here.