Jenny Meirens Was a Key Figure in Martin Margiela's Formative Years and Success
Story of the woman who stood by one of fashion's most influential designers.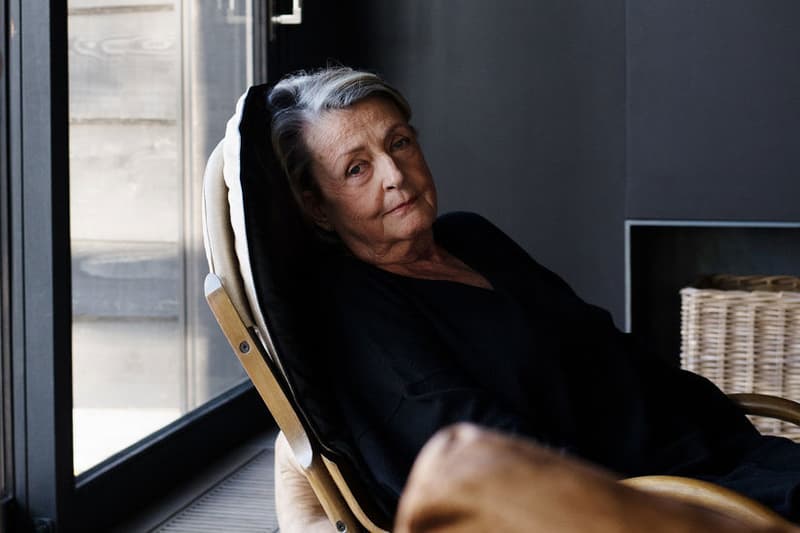 It's clear from T Magazine's profile story that Margiela (both brand and designer) wouldn't be where they are if it wasn't for the careful guidance of creative and business partner, Jenny Meirens. Meirens was pivotal to the rise of Martin Margiela, being there since the beginning — she pushed the designer in both creative and business aspects. She was key to the house's subversive branding, as well as it's maverick approach to everything that was wrong with fashion, specifically what it meant at that time to be a "sexy" woman — it wasn't all about showing "breasts" or "legs."
Additionally, Meirens was also instrumental to Margiela's unconventional shows and presentations — invitations were creatively made and sometimes, there were no seating charts. Furthermore, she also encouraged Margiela to take the creative director role at Hermès, a decision some of the designer's most loyal of fans opposed.
It's clear to see that Meirens just wasn't behind the scenes. She connected all the dots for Martin Margiela, even building friendships with other fashion titans such as Rei Kawakubo and Raf Simons.
Below are excerpts from the T Magazine story. You can also read the full article here.
On That Mysterious Brand Tag:
Margiela was reticent, but ultimately agreed, on one condition: Four white stitches, visible only on the outside of unlined garments, would be added. "Our lawyer couldn't believe it because, of course, you cannot protect a blank space," Meirens says. "We lied to him and said we were going to print it with Martin Margiela on the reverse side. But we never did." In that small gesture, one of the most influential partnerships in fashion history was forged.
On Her Role with the Company:
If Margiela was the designer, Meirens was his foil and facilitator, the woman who made sure he had everything he needed to make, sustain and amplify the name. "We were totally financially and creatively independent," Meirens says, and that was her doing. "We never had any money but we were never in debt. There was just enough to go on." Far more important: "Of course it was all about being free. That was always the point."
On the Deal That Got Margiela Appointed to Hermès:
In 1997, Meirens brokered a deal that led to Margiela's being appointed creative director of Hermès. Margiela's tenure at Hermès lasted six years and, far from undermining the company's proudly conservative approach, resulted in timelessly beautiful, understated and luxurious clothes. For Meirens, the deal with Hermès was principally a practical one. "All the money went back into the company," she says, referring to Maison Martin Margiela.
Her Friendships with Rei Kawakubo and Raf Simons:
Kawakubo agreed to Meirens's proposition, and to this day is still impressed with her forward thinking. As Kawakubo says, "Jenny is a strong person whose policy was to make her work about strong and new clothes" — a statement that, coming from another great fashion enigma of few words, is high praise. "She's an extremely powerful personality, a self-made woman," says Raf Simons, who became acquainted with Meirens during his years as creative director at Jil Sander, and eventually rented her seaside house in Puglia, Italy, every summer from 2005 to 2011. They would spend a few days together before she would turn the property over to him.
Life after Margiela:
By the time Meirens retired, in 2003, she had taken Margiela as far as she felt she was able to. "I was tired," she says. The fashion pendulum had swung back toward branded product and trophy dressing, the very things she had always fought against. With the money she received from the sale of the company, she bought the seaside home in Puglia, a little dog she named Luna and the land for the house on a hill in Pajottenland, where she spends most of her time now.