Andre 3000 to Serve as Creative Director of Long-Running Swedish Brand Tretorn
A new job for the Outkast legend.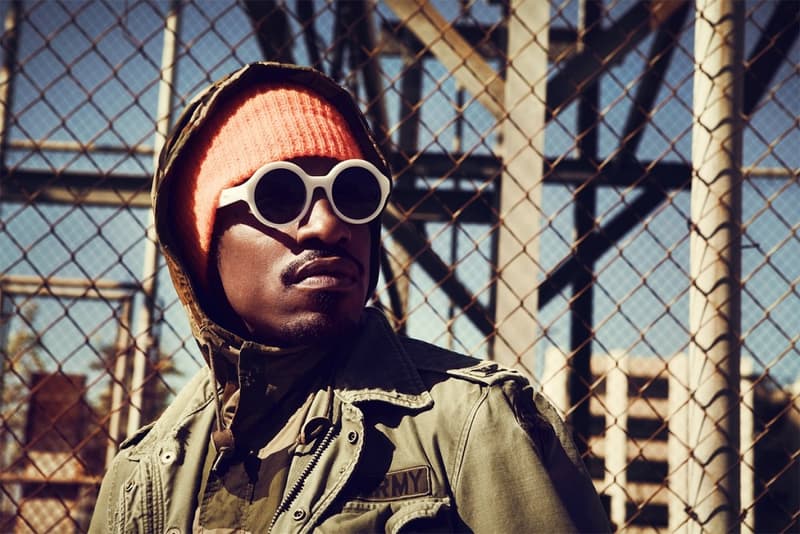 Andre 3000 can add yet another significant title to his awe-inspiring resume and legendary list of accomplishments. As WWD reports, the Outkast alum has a new role as the creative director of the long-running Swedish brand Tretorn. "We wanted to work with Andre because he resonates with all ages and he's an OG," Nick Woodhouse — chief marketing officer and president of Tretorn's parent company Authentic Brands Group — explained in a statement. "He's not a flavor of the month. There are a lot of terrific, young influencers out there, but Andre is established. These young kids are reaching out to him to collaborate. That's why we did this."
Always praised for his eccentric, forward-thinking fashion sense, 3 Stacks will star in Tretorn's forthcoming fall campaign and will serve as one of the designers behind the brand's line of sneakers for next year. "He has a very clear point of view on style, the way he dresses and the way he carries himself," Woodhouse remarks. For the specific duties of his role with Tretorn, Andre 3000 will primarily focus on rejuvenating the brand's traditional, classic footwear styles and producing "new silhouettes." According to Woodhouse, Andre Benjamin even showed up to brand meeting with "sketches of shoes" ready to present.
"We are making sure that the name of Tretorn gets out there in the sphere of the youth, and the idea with Andre is to make the brand more famous than what it is so the Millennial customer can understand it," concludes Tretorn's president. Considering the enthusiasm coming from both sides, hopes and expectations for Andre 3000's work for Tretorn should be high.