Travis Scott, Saint Laurent & colette Offer a Curated Vinyl Jam Packed With Music Heavyweights
From Kanye West and Frank Ocean to James Blake and Bon Iver.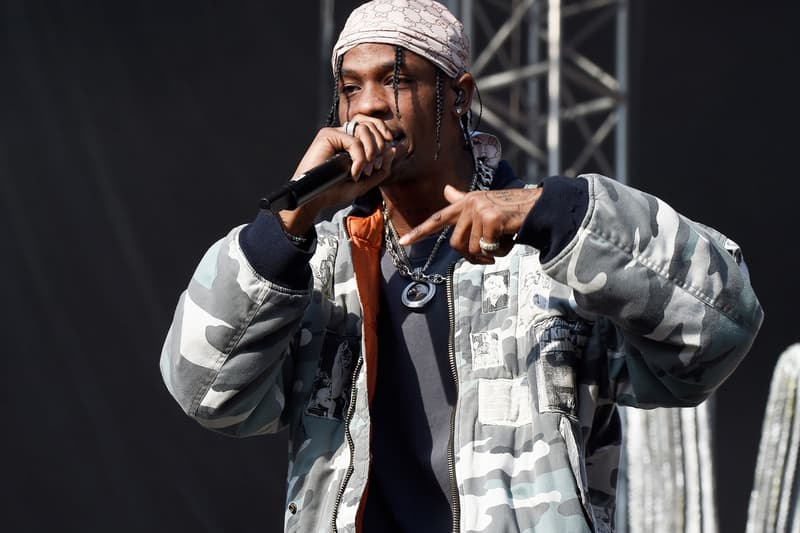 Aside from the flurry of tracks Travis Scott has hit us with over the past few months, the hip-hop hitmaker looks to follow up on his solid Nike AF100 sneaker showing with yet another fashion-forward project. Stylishly bridging the gap between music and fashion, the rapper has recently joined forces with Saint Laurent's creative director Anthony Vaccarello and renowned retailer colette to offer a specially curated limited-edition vinyl produced by Flaunt Magazine's 12on12.
Selected by Scott himself, the compilation is comprised of 12-tracks that spotlight an A-list selection of names — creating a supercharged playlist featuring the likes of Kanye West, James Blake, Frank Ocean, Bon Iver and others. Limited to just 500 pieces, each is numbered and presented in a plush leather pouch designed by Anthony Vaccarello. Contained within the liner notes is a quote from Scott that reads, "May Cactus Jack and Saint Laurent dance together forever."
The record will make its way to colette on December 18 with Travis Scott scheduled to make an appearance.